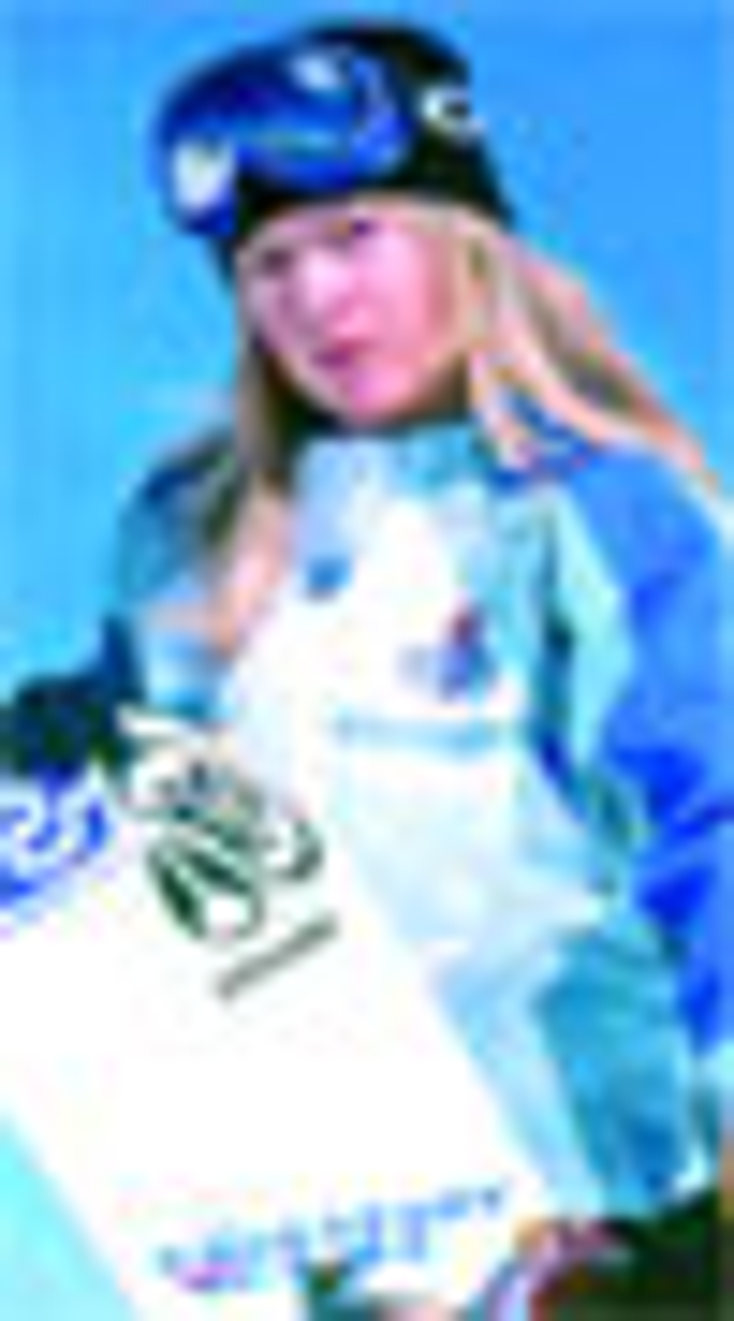 ]>At the 2004 New York spring shows, fashion is renewed in many shades of cool.
Stephen Burrows.
In what all agree was one of the best and best-attended American fashion seasons in Manhattan memory, much fun came from ogling and exclaiming at the crowds overflowing the waiting room and occasionally spilling down the stairs outside the tent building in the chill of rainy September nights.Aside from star-struck standees who added the dimension of real-life personalities to the idealized catwalk looks, the usual chic spectators occupied the front rows: Kate Betts at Marc Jacobs, CZ Guest at Oscar de la Renta, Blaine Trump at Calvin Klein, and Renee Rockefeller front and center at Michael Kors. Yet this year, Seventh on Sixth and its new self-anointed rival, Mao, also attracted a diverse assortment of celebrities, groupies, fashion pilgrims, and, yes, buyers to enjoy scrutinizing and being scrutinized. Consider the madhouse audience swirling around Beyonce, Jay-Z, Venus Williams, and Russell Simmons at Rosa Cha-Naomi Campbell's first venture into public relations. Contrast that with the Avenue party page ladies at Bill Blass or the art world powers (think the Museum of Modern Art's Aggie Gund) that were at Yeohlee's (the Malaysian designer was one of Robert Mapplethorpe's best friends) simultaneously embroidered and exquisitely pared down collection. And then there was the delicious juxtaposition of quintessentially ladylike Dawn Mello huddled next to Lenny Kravitz (she brought him) at the Catherine Malandrino show.At last recognizing that many of their richest (and fervent) clothing customers are nearing the big 5-0, several of the most visible shows were age inclusive in a sexy, savvy way. 1970s ultra-model Karen Bjornson opened the show at Bill Blass, while an uninhibited Pat Cleveland discoed down the runway at both Blass and Stephen Burrows. And finally, at age 55, designer Bree Harris-an ex-human resources executive for several international companies-fulfilled a life-long dream by launching her first collection of well-priced, carefully thought-out, multipurpose clothing (called Multi) for the kind of sophisticated and busy professional woman she used to be (and still is).In brief, the best news of all was that in this season of contrasts, ebullience, and diversity, there was something for everyone, including many strong and-dare we whisper it?-salable trends.COLOR was the biggest eye-catcher, with everyone color wild for contrast shades and bright pastels. Red and rose hues were particularly popular including peach skin (a very pale pink) at Carolina Herrera, Badgley Mischka, Carmen Marc Valvo, and Nicole Miller; cayenne at Carolina Herrera and Michael Kors; and fandango pink at Bill Blass, Nanette Lepore, and Tracy Reese. Ralph Lauren, Yeohlee, and Ellen Tracy featured leaf green, while cadmium yellow glistened at Anne Klein and Peter Som. Finally, Ralph Lauren somehow achieved the feat of making black and white look absolutely brilliant.TRANSPARENCE starred at Calvin Klein with the wispy, pale, and virtually see-through petal dress, while degrees of attractive transparency also were spotted at Marc Jacobs, Oscar de la Renta, BCBG Max Azria, DKNY, Badgley Mishka, Catherine Malandrino, Rebecca Taylor, and Yeohlee.FEMININITY flowered at Oscar de la Renta, where full skirts set off small ribbon-sash-tied waists; Narcisco Rodriguez, where curves were softly draped; Tuleh, where the English flower garden print ruled; in Zac Posen's edgy, floating, yet hip cocktail dresses; and Proenza Schouler, where beauty in the details on simple separates added up to an ultimate exquisiteness.EDGING was the most noticeable detail on blazers at Carolina Herrera and Anna Sui, sweaters at Calvin Klein and Pierrot, shirts at Proenza Schouler, centers and sides of sheaths at Narcisco Rodriguez, and cuffs at the House of Field.BOWS were everywhere: over ruffles at Peter Som, at the waist at Carolina Herrera and Oscar, on stilettos at Narcisco Rodriguez, tied as an enormous scarf at Behnaz Sarafpour.SNAPPY JACKETS became a must-have accessory embroidered in jewels at Douglas Hannant, cut wide in taffeta at Bill Blass, stitched of lace at Oscar, with many zippers at Marc by Marc Jacobs, over a one-piece bathing suit at Cynthia Steffe, and topping bikini bras at Anna Sui.V-NECK PULLOVERS oozed that "I stole it from my man" sex appeal, pulled down long, cool, and slouchy over floating skirts and easy trousers at Calvin Klein, Proenza Schouler, Marc Jacobs, Derek Lam, and Michael Kors (in black with a gold neck chain over gold pants). BELTS showed up in every guise imaginable: narrow at Proenza Schouler; ribbon-tie sashes and shining chain links in lemon, pink-pink, or basic red at Carolina Herrera; wispy string ties at Clements Ribero; wide woven leather sashes at Donna Karan; tiny and black, contrasting with full bright skirts at Oscar de la Renta; cummerbunds at Catherine Malandrino; the huge hyper-utility belt at Diesel Stylelab; not to mention Michael Kors and Ralph Lauren, who showed dark mid-width leather belts at every opportunity. PROMINENT BAGS dominated with huge totes at Stephen Burrows; big slouchy sacks at Miguel Androver and Diesel Stylelab; capacious and translucent carry-everythings for the jet set at Michael Kors; and sacks with diagonal shoulder straps at Ralph Lauren, Michael Kors, and Kenneth Cole. Evening clutches gleamed in jewel tones at Bill Blass and Badgley Mishka, while Zac Posen showed a bag ribbed in plum satin and bamboo.JEWELS of colossal dimension shimmered at Bill Blass, especially huge dangle earrings and fist-size pearl and diamond pins. Badgley Mishka sprinkled them up and down from waist to collar bone. Zac Posen emphasized diamonds that were important and importantly, real, and Anna Sui served up her massive chandelier earrings with a bikini bra. Baby Phat showed gems with overalls. HEEL HEIGHTS continued to rise. Marc Jacobs won the prize for his Granny Go-Go boots and also the Dr. Martens he showed at Marc by Marc Jacobs. At Calvin Klein, Francisco Costa displayed transparent slippers to mirror his see-through dresses. Bill Blass was true to the classic Manolo slide. Stephen Burrows paired every look with sizzling, 4-inch scarlet pumps. Catherine Malandrino reinvented patent T-strap wedgies, while Nancy Sinatra-style plastic see-through ankle boots were highlights at the House of Field.
Subscribe and receive the latest news from the industry.
Join 62,000+ members. Yes, it's completely free.
You May Also Like
Loading..