The world's largest entertainment licensors unveiled a full slate of new films, TV series and licensing initiatives at last month's annual Licensing International Expo reinforcing that the super hero genre, retro properties and 3-D are key driving factors in the largest sector of brand licensing. In addition, the entertainment licensors were more optimistic about growth plans in 2010 and beyond for the first time following the global economic downturn and recession.
The recent strong performance at the box office, particularly for major merchandise-driven films, as well as at retail coupled with the abundance of licensing deals announced indicate that major plans in entertainment will drive growth over the next several years, especially for the well-established and well-planned properties.
Disney Consumer Products chairman Andy Mooney was once again bullish about the future—and as he told
License! Global
in its April exclusive cover story—he reiterated DCP's strategies during the Licensing
International Expo. It's this type of news about growth that bodes well for DCP and for the entire licensing industry, as well.
"With half of 2010 retail sales accounted for, not only is that confidence being affirmed every day, but our momentum is now so strong that once again DCP has set its sights on achieving $50 billion of retail sales of Disney and Marvel products within our planning horizon of five years," says Mooney.
"The first was to focus on our core franchises. As a result, the percentage of our total business delivered by the core increased from 50 percent in FY08 to a projected 60 percent in FY10 and the productivity of our core product offerings was significantly higher during the holidays. The second key decision was to focus on value and newness as ways to grow share. The third key strategy was to continue emphasizing our relationships with key licensees and retailers, including the strongest players in the value channel."
Mooney says, "Toy Story in 2010 should generate $2.4 billion in global retail sales, making it one of DCP's biggest licensed movie events ever."
For 2011 and beyond, in addition to its core franchises, DCP will focus on the boys' market with Cars 2 and newer properties including Tron, Phineas and Ferb and the Marvel franchises.
Warner Bros. Consumer Products and DC Entertainment made a bold statement about the future with its commitment to the DC super heroes beginning next year with
Green Lantern,
scheduled for release June 17. WBCP announced that Mattel was named master licensee for Green Lantern and all of the DC characters, as well as for "Young Justice," the new series set to debut on Cartoon Network in the 2010-2011 season. Green Lantern merchandise will begin to hit retail shelves next summer.
WBCP also unveiled merchandising plans for Looney Tunes, Harry Potter, Happy Feet 2, ThunderCats, Super Girl, Scooby-Doo and Pucca.
While Hasbro Entertainment & Licensing is gearing up for
Transformers 3
in July 2011, several other major licensing initiatives are under way for Nerf, Littlest Pet Shop, My Little Pony, Monopoly and Playskool, as well as several new TV series launching this fall.
With The Hub, the Hasbro and Discovery Communications joint venture children's network set to launch on Oct. 10, Hasbro Studios is producing several animated and live-action series including: "My Little Pony Friendship is Magic," "Transformers Prime," "G.I. Joe Renegades," "Pound Puppies," "The Adventures of Chuck and Friends" and "Family Game Night."
In addition to
Transformers 3
from DreamWorks Pictures and Paramount Pictures, Universal Pictures will bring
Stretch Armstrong
and
Battleship
films to the big screen in summer 2012.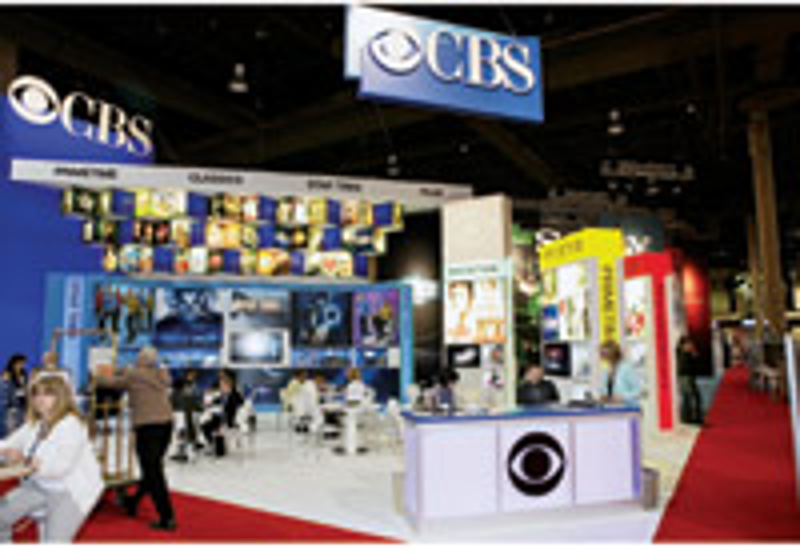 Other Hasbro announcements include:
A partnership with the sports licensed division of the Adidas Group to create a Nerf-inspired sports lifestyle apparel and footwear line.

Pinkie Pie and friends will unveil a new look as part of the animated TV series, "My Little Pony Friendship is Magic."

"The Adventures of Chuck and Friends" will feature a licensing program across key categories such as apparel and footwear, publishing and seasonal for young boys hitting retail in 2011.

Monopoly is celebrating 75 years and Hasbro announced that more than 70 licensees have signed on to develop products for the iconic game brand. Key licensing deals include: digital games from Electronic Arts; apparel from Mac Group (Australia) and Briefly Stated (U.S.); affinity games from USAopoly and Winning Moves (Europe); T-shirts from Jem Sportswear (U.S.) and Mad Engine (U.S.); and seasonal items from International Greetings (U.K.).
Cartoon Network Enterprises and Spin Master announced an exclusive partnership giving CNE's consumer products division all global licensing and merchandising rights for the toy maker's brands. In addition to the Bakugan brand, a co-production from Spin Master and Nelvana Entertainment, CNE will now oversee consumer products and merchandising for Liv, a teen fashion doll brand; Zoobles, quirky characters that pop open; and Tech Deck, replica skateboard collectibles.
Fox Consumer Products will focus its efforts on sequels for several established franchises—
Ice Age, Alvin and the Chipmunks
and
Diary of a Wimpy Kid
—as well as new property,
Rio
, which will be released in 2011.
"We have some of the most successful family films of the past decade and these film franchises will be a focus for us moving forward," says Robert Marick, executive vice president of Fox Consumer Products. "Consumers have shown their love for these films at the box office, and we are excited to extend the franchises into products that will resonate with audiences at home every day."
As Fox Consumer Products gears up for
Ice Age: Continental Drift 3D
in summer 2012, Marick says it will build upon a program that earned more than $80 million in retail sales across several key categories including publishing, video games, toys and stationery. New promotional and product concepts along with new style guides to keep the franchise fresh are in the works.
The
Alvin and the Chipmunks
franchise, which has earned more than $800 million at the box office, will continue in 2011 with the holiday release of
Chipwrecked
in 3-D. Fox Consumer Products is planning a year-round licensing program that will include toys, interactive, stationery and publishing.
Fox Consumer Products is also gearing up for the sequel to its Wimpy Kid family franchise—
Diary of a Wimpy Kid: Rodrick Rules,
which is scheduled for spring 2011.
BBC Worldwide announced that two of its most popular global shows will be coming to the U.S. this fall airing on The Hub. The live-action "In the Night Garden" and the animated "Dennis and Gnasher," will premiere when the network launches on Oct. 10.
At this year's expo, preschool property Olivia, based on the best-selling book series by Ian Falconer, was the major focus for Chorion.
The first wave of Olivia-branded products will hit retail shelves in the U.S. starting with back-to-school 2010 and the international consumer products roll-out is scheduled for 2011 with TV tie-in books paving the way in key markets.
Global master toy licensee, Spin Master's range of Olivia preschool girls' toys will be supported by a major TV advertising campaign and promotional in-store marketing programs. Other categories include apparel and accessories, DVDs, publishing, games, puzzles and novelty items. Dedicated merchandising presentations of the Olivia collection will be featured at leading retailers such as Toys"R"Us, Target, Barnes & Noble and Borders.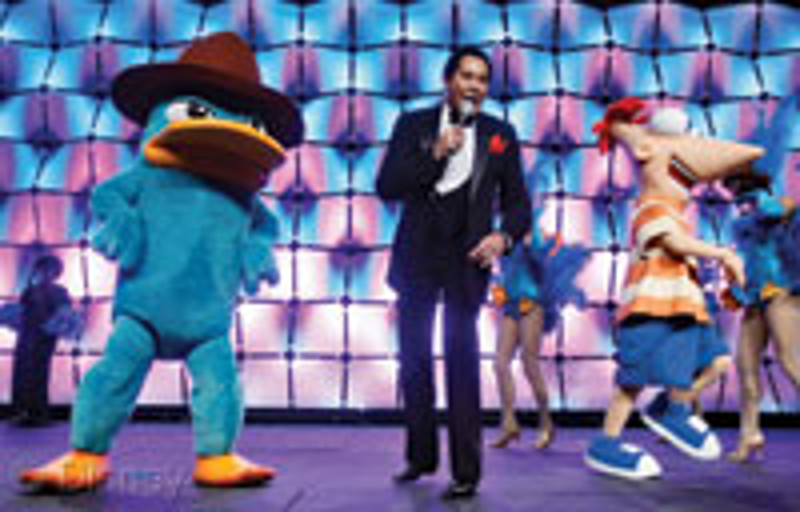 "We are excited to support Showtime's remarkable slate of programming as we continue to license new opportunities for a diverse and rich library," says Liz Kalodner, executive vice president and general manager of CBS Consumer Products.
Showtime's extensive portfolio will augment CBS' television library, which currently includes "NCIS" and "CSI" franchises, "Survivor" and "The Amazing Race," as well as classic television brands such as "The Andy Griffith Show," "I Love Lucy," "The Brady Bunch" and "Cheers."
CBS Consumer Products announced additions to its video game line-up with two new titles—"NCIS" and "America's Next Top Model." Both games will be available on multiple platforms from Ubisoft and DTP Young Entertainment, respectively.
Sony Pictures Consumer Products continues to focus on
The Smurfs
, which will be released next year, as well as
Spider-Man 4
in 2012.
In addition to its current programs for Despicable Me and Scott Pilgrim vs. the World, Universal Partnerships and Licensing announced licensing programs for upcoming releases in 2011 and 2012, including
Hop, Fast Five, Cowboys & Aliens, The Thing, Dr. Seuss' The Lorax,
as well as
Stretch Armstrong
and
Battleship,
both part of its long-term partnership with Hasbro.
Discovery Communications announced a two-pronged licensing strategy for men and children, according to Nicolas Bonard, senior vice president, Discovery Enterprises International. Discovery Expedition and Discovery Adventures, which focus on exploration, adventure and travel, will feature outdoor apparel, accessories and electronic equipment. Discovery Channel and Animal Planet, which emphasize curiosity and knowledge for kids, will feature science and spy kits, outdoor and role play and arts and crafts, plush, toys and interactive, respectively.
Paramount announced licensing programs for two 2011 films—
Rango
and
The Adventures of Tintin in 3D
and
Mission Impossible IV
. In addition, the company continues to extend the brand value of several key titles its film library, including
Breakfast at Tiffany's, Top Gun, Footloose, The Godfather, Grease, It's a Wonderful Life, Up in Smoke,
and
The Warriors.
The Jim Henson Company announced the launch of its official online store, powered by MashON. It features storefronts and merchandise of such popular brands including Fraggle Rock, Dinosaur Train, Sid the Science Kid, The Dark Crystal, Farscape, Labyrinth, Skatelab, Jim Henson Designs and Stuffed and Unstrung.
Zinkia and ITV Studios Global Entertainment have announced several new licensing agreements for the animation series "Pocoyo" bringing the total number of licensees to more than 100, according to Maria Doolan, managing director, brand and business development, Zinkia.
"We invest a lot of creative energy building the brand and producing new content and images to keep Pocoyo fresh and compelling. We work hard with our strategic partners to ensure the products and marketing campaigns are successful and true to the core brand values," she says.
Recent licensing partnerships in Europe include: Panini will produce a monthly
Pocoyo
magazine starting September 2010; Supergrass for computer accessories, including speakers, webcams and digital frames; Ideal Casa for homeware and accessories; Dolci Preziosi for chocolate eggs with gifts inside; and Dr. Play for themed playgrounds in Spain.
Subscribe and receive the latest news from the industry.
Join 62,000+ members. Yes, it's completely free.
You May Also Like
Loading..