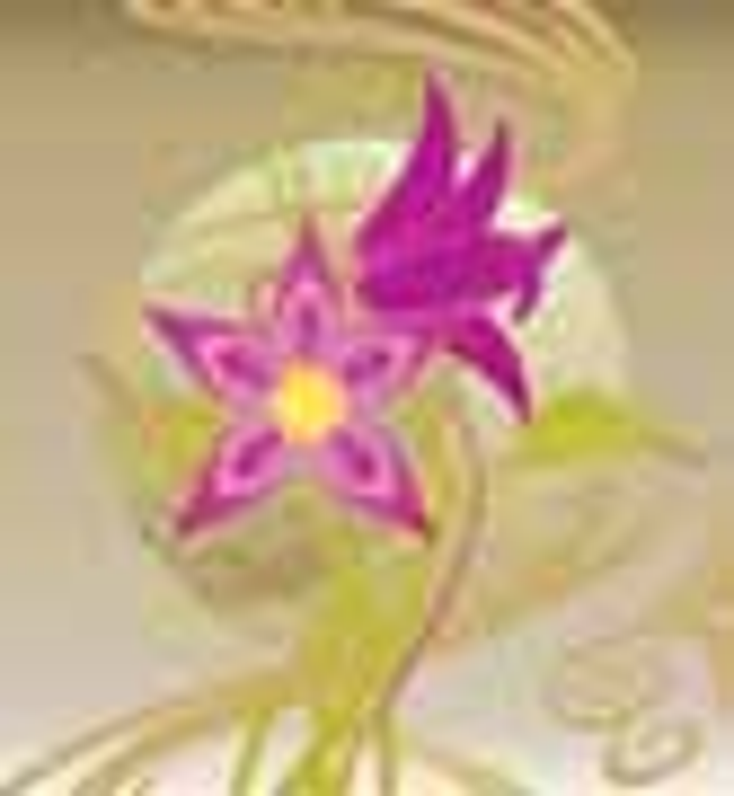 ]>
After graduating from Harvard, Cartoon Network Enterprises Senior Vice President John Friend started his career in banking at Citibank. After that, he worked in private equity for six years, including a stay in Argentina for two years. He became good friends with Jim Samples, who told him about an opportunity he thought Friend might be interested in at Turner Broadcasting. Friend joined the company and worked in business development and strategic planning for Turner's Latin America business for four years. During that time, he started to evaluate the strategy for building the consumer products division and began to make some recommendations. About two-and-a-half years ago, Friend took over consumer products at Cartoon Network and now is responsible for everything from licensed products to home video and themed entertainment.
Q: What were some of your favorite cartoons as a kid and have you tried to infuse any of those themes/qualities into programming on Cartoon Network?
A: My favorite
cartoons as a kid were
Tom & Jerry
and
Speed Racer.
I can't take credit for trying to infuse any qualities from those shows into our Cartoon Network programming. I just hope we're making great cartoons today, so my kids can answer an interview question like this in the future, and talk about
Ed Edd 'n Eddy,Foster's Home for Imaginary Friends,
or
Hi Hi Puffy AmiYumi.
Q: As Cartoon Network has transitioned from Warner Bros. Consumer Products in terms of licensing and merchandising, tell us about your new consumer products team and structure.
A: We have offices in three places with employees working in those locales closest to their key customers. New York is our primary business office and the core of our licensing group. Here, you will find our licensing category manager, retail development team, and our hard and soft goods teams. Our headquarters in Atlanta is home to management, brand strategy, home video, marketing, and other businesses. Our California offices are where our creative team resides and where we create product design and design guides.
Q: What is the status of Cartoon Network's current retail development team?
A: We are building our retail development team and recently hired Deena Boykin from Nickelodeon as senior director of retail development in New York. She reports to our vice president of consumer products, Christina Miller. Cynthia Rapp is our creative director in California, and she is building her team with Rick Blanco, who recently was named director of hard goods design. The search for a soft goods design person is still ongoing.
Q: Does Cartoon Network have any plans to act as an agent for outside properties, perhaps other licensors broadcasting on Cartoon Network?
A: At this point, we're focused on a relatively limited number of properties. Our No. 1 objective is living up to the promise and potential of our key shows such as
Hi Hi Puffy AmiYumi; Foster's Home for Imaginary Friends; Codename: Kids Next Door;
and our new show,
Ben 10,
which premiered January 13. That is not to say that over time it may make sense to use our management abilities to expand the business opportunities available to us, but my main concern is being really focused and making sure we optimize what's on our plate right now.
Q: For consumer products purposes, are you launching merchandising programs simultaneously with the launch of a new show or is there a "wait and see" time period to judge new show ratings first?
A: There are no hard-and-fast rules, meaning different shows and properties will behave differently, so in some cases we are faster to market with goods than others. Two examples of different sides of the coin would be
Ben 10,
which premiered in January, strips in May, and will have products on shelves in May/June. On the flip side,
Foster's Home for Imaginary Friends
premiered in August 2004, and our first presence at retail will be a publishing program in the second quarter this year, as well as a QSR. In the third or fourth quarter, we'll ramp up the program with toys, a Game Boy Advance game, apparel, and T-shirts.
Q: Tell us about some of Cartoon Network's recent successes.
A: The foundation for our business is
The Powerpuff Girls.
The property continues to thrive in many markets, particularly Latin America. The toy launch last year for
Codename: Kids Next Door
at Toys "R" Us was a wonderful example of what we will do more of in 2006. We were able to successfully align a licensee, retailer, and online component and have them work together to drive demand at retail for the toys and drive kids to the Website. We are doing the same thing with
Hi Hi Puffy AmiYumi
with a marketing campaign, a first-time presence in the Macy's Thanksgiving Day Parade, two new DVDs, toys from Mattel, and a Game Boy Advance game. We also are excited about
Ed Edd 'n Eddy,
with Logotel doing a great job on T-shirts and the new video game from Midway. Our Adult Swim video business is phenomenal, with the fourth DVD release for
Aqua Teen Hunger Force
bringing unit sales up to more than 1.5 million over the last 24 months.
Q: Based on some of Cartoon Network's recent TV successes, do you find retailers more amenable to learning about upcoming TV projects?
A: Retailers are sophisticated enough now, so it's not about proving yourself all the time but ongoing performance. If you are going to market something, you must follow through. Retailers know who we are, and we are going to spend more time educating them on our priorities and looking for smart ways of partnering with them.
Q: What is your strategy internationally?
A: A critical part of the business outside of the U.S. has been
The Powerpuff Girls,
which is particularly strong in Latin America, as well as in Spain and Italy. We continue to build and extend the property as a long-term franchise. In addition, we are starting to see good things from
Codename: Kids Next Door
in Brazil, the UK, and Spain.
Hi Hi Puffy AmiYumi
and
Foster's Home for Imaginary Friends
also are starting to roll out in Asia through Latin America. Globally, India is an interesting growth market for us, and our management team in India has done a wonderful job building a long-term business. Hits are nice, but we want to build long-term brands, and in India, we will have some more big news in 2006.
Q: What challenges do you face?
A: One challenge is building smart brands that connect with kids. You have to have the perspective of "do the characters or does the world connect to, engage, or inspire kids and the audience?" If we're not doing that, we don't have the right recipe for long-term success.
Name
John Friend, senior vice president, Cartoon Network Enterprises
Business Experience
In his current post for two-and-a-half years after working in business development and strategic planning for Turner International for four years.
Key Adjectives
Focused, nimble, innovative, honest, and smart
Education
AB degree in History and Literature from Harvard
Hobbies
Chasing after his four kids, ages 4 to 9; sports nut with a love of basketball and a "wanna-be" video gamer, often playing late into the night.
Subscribe and receive the latest news from the industry.
Join 62,000+ members. Yes, it's completely free.
You May Also Like
Loading..