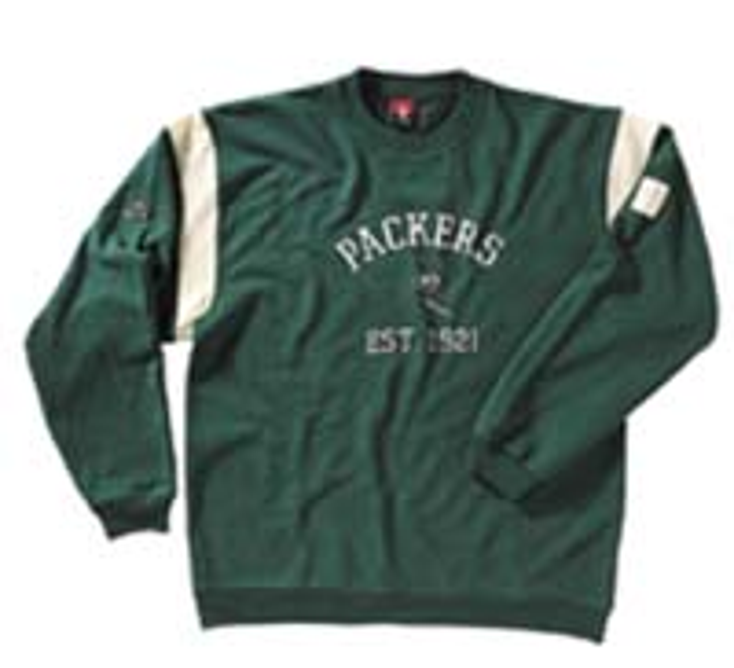 ]>By Robert Scally
Relationship building top agenda item Expect Super Show 2002 to sport a patriotic flair. Despite a few tough years that have left some sporting goods companies in the red, many in the industry won't wave the white flag or sing the blues.
Nike (Beaverton, Ore.), for example, is returning to The Super Show after a four-year absence. The show, scheduled for Jan. 21-23 in Las Vegas, expects 2,500 exhibitors and about 80,000 attendees, according to the Sporting Goods Manufacturers Association (North Palm Beach, Fla.). The leading U.S. sports leagues will be out in force. National Football League (New York) is still ramping up its long-term licensing deal with Reebok - inked last year - while creating new marketing events that attract attention year-round. "We really felt that the NFL should be a 365-day per year selling proposition," explains Mark Holtzman, NFL senior VP, consumer products. The NFL's 2001 Thanksgiving Classic promotion, built around two major games played
on Thanksgiving, was used to launch two new Reebok apparel lines called NFL Thanksgiving Classics and NFL Gridiron Classics. The Classics line duplicates historic uniforms of the four teams that played on Turkey Day 2001, the Dallas Cowboys, Denver Broncos, Detroit Lions and Green Bay Packers. It was chosen to launch the lines because, according to the Nielsen television ratings service, an estimated 27 million to 35 million U.S. households watch the games, Holtzman says. NFL Gridiron Classics debuted on the Thanksgiving Day sidelines, worn by coaches and team personnel in each game. Major League Baseball (New York) will focus predominately on software and relationship building, says Howard Smith, MLB senior VP licensing. Licensed baseball merchandise sales have been doing well for the past couple of years, says Smith, thanks to strong pennant races, exciting All-Star Game and World Series match-ups and compelling races for batting championships. Building retail relationships is also the National Basketball Association's (New York) primary show objective.
"We want to spend more time discussing business initiatives with retailers and less time on just displaying merchandise," says Sal LaRocca, senior VP, global merchandising group, NBA. Important issues for the NBA include: The recent long-term partnership with Reebok for exclusive rights to supply and sell all on-court apparel, replica jerseys and practice gear for all NBA, WNBA and NBDL teams by the 2004-2005 season. The growth of the Hardwood Classics collection and the renewed consumer interest in authentic and fitted headwear. Michael Jordan's return to basketball and his association with the Washington Wizards. The National Hockey League (New York) will concentrate on the path to the Salt Lake Olympics, showcasing a number of NHL players on the national teams of their respective home countries, says Jim Haskins, NHL senior director, adult apparel and headwear licensing. Professional hockey's Olympics theme will be built upon the league's new marketing strategy "Hockey Rules." The Hockey Rules logo will appear on everything from league letterhead to retail point-of-purchase materials. Vintage Hockey, a new line of nostalgic and authentic apparel with a retro look, will launch at Super Show, Haskins reveals. The NHL is looking to deliver better segmented licensed goods aimed at two growing segments of its audience, women and kids. "We're still bullish in tough licensing times," says Judy Salsberg, the NHL's director of licensing for non-apparel products. Under Armour Performance Apparel (Baltimore), a manufacturer of high-tech athletic under garments, will talk up its recent three-year licensing deal with the NHL, says company president and founder Kevin Plank. An MLB licensee for two years, Under Armour is also an NFL Europe licensee, an official supplier to the Olympic baseball team, and a supplier to NCAA teams and Hollywood costume designers. Major League Soccer (New York) is returning to Super Show after sitting out last year. "We felt it was important to go and support the industry," says MLS VP consumer products Stuart Crystal. New MLS licensees include Seven Sons and Co. (Spartanburg, S.C.), for rainwear.
Subscribe and receive the latest news from the industry.
Join 62,000+ members. Yes, it's completely free.
You May Also Like
Loading..