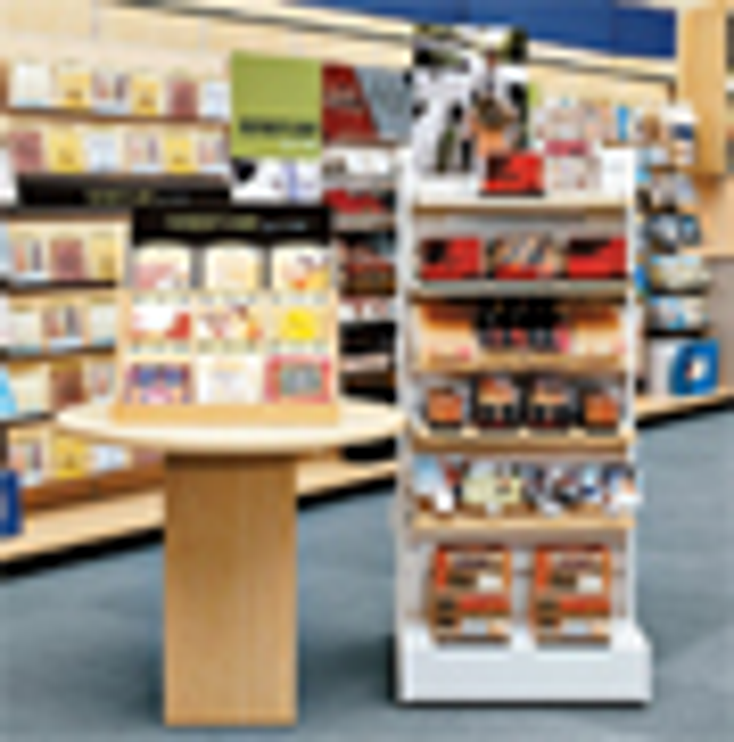 From apparel and games to greeting cards and stationery, ESPN continues its high-scoring ways with retailers and licensees.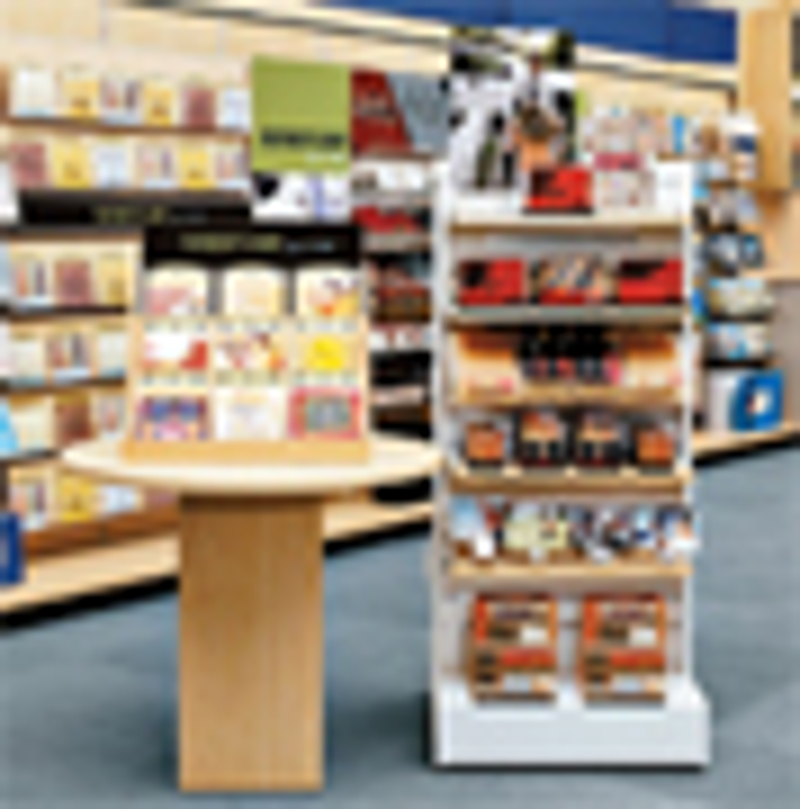 The playbook on ESPN's licensing strategy was clear-cut: Get fans to tune into its consumer products program as millions had done with its sports programming.
Leading the effort three years ago was Steve Cipolla, the newly appointed v.p. and general manager of ESPN Consumer Products, who was brought on board to change the network's image as a worldwide leader in sports to the world's biggest sports fan—as well as take what's become an incredible brand equity and translate it to fans in a new way.
The accompanying years have been a training camp of sorts as the licensing team (now 15 members in total) has worked hard exercising its creative muscles, first conducting in-depth research on what fans wanted from the brand, and then creating product strategies that would successfully bring its core ESPN and X Games brands to the marketplace.
"One of our biggest challenges has been ensuring that retailers understood the opportunity that the brand represented and securing the right partners that shared
our vision of most effectively marketing and translating the brand," says Cipolla.
X Marks the Spot
X Games was the first brand to launch at retail about two years ago with sporting goods such as bicycles, skateboards, protective gear, rails, and ramps created with a goal of being relevant to kids that really love the excitement of action sports.
"We wanted to make sure every product that we put out there took its inspiration from the brand and event and truly replicated the X Games experience," says Cipolla.
Lifestyle apparel followed for back-to-school 2006 with JCPenney creating a destination area complete with an X Games MOTO X Bike as the centerpiece on the boys' floor filled with everything from T-shirts from JEM Sportswear and outerwear from Woodlake to sportswear from Ray's Apparel and accessories from Drew Pearson.
Not only has the brand established itself as one of JCPenney's top boys' brands, the retailer recently expanded its selection for spring with additional sportswear, bottoms, denim, wovens, and shorts, and is now bringing in backpacks. Up next: more outerwear due for back-to-school 2007, more girl-targeted products, and new product classifications, reports Cipolla.
Other key X Games categories that are available in multiple channels of distribution are prescription eyewear, sunglass clip-ons, and vision accessories from Marchon, and sunglasses from Personal Optics.
Leveraging its content to better serve sports fans is vital, with the company bringing its content alive on packaging, hangtags, and online with the Gold Medal Guide (which can be downloaded at
www.xgamesgear.com
) on how to do cool action sports tricks.
Now at the top of its game, the company has begun to build out its home furnishings business, aligning with Dan River on bedding, and is currently developing a line of consumer electronics including MP3 players, personal media players, and flash memory cards preloaded with X Games content that will be on shelves at retailers in fall 2007.
"Innovation is the common thread that runs through our consumer products, as is creating authentic products that fans will have a positive experience with and will live up to their expectations," says Cipolla.
Creating a buzz for ESPN was the next challenge faced by the licensing team with a carefully devised plan for that core brand as well as for brand extensions ESPN College GameDay and ESPNU consumer products, which embodies ESPNU Network, dedicated to serving the college sports fan.
Kids were able to live out their sports fantasies and hear the canned voice of ESPN announcer Stuart Scott during holiday 2005 with ESPN Gamestation from Fisher-Price, its first branded toy to hit the marketplace.
Since then, the company has added additional toys and games including Shot Block and Fast Action Football in 2006 and is launching Better Batter Baseball, Super Sound Soccer, and several other seasonal products this spring and summer. In games, the company partnered with USAopoly on ESPN Trivia Challenge and ESPN Monopoly and with Mattel on Scene It! Powered by ESPN.
The success enjoyed by those early categories spurred the company to expand into sporting goods in holiday 2006 with indoor recreation tables (suggested retail $299 to $599) from Classic Sport that launched at Sears with a specially designed, in-store-only table that featured all four games in one unit: stadium soccer, rush hockey, pro billiards, and face-off hockey. "Our goal was to create products that speak directly to our core equity and reinvent the recreation room for sports families," reveals Cipolla. The indoor recreation tables will expand to sporting-goods retailers this fall and will include more combination tables and a pop-a-shot basketball product.
Ready for the Game
The company will next tackle the competitive retail environment with the first line of ESPN-branded tailgating products this August, including chairs with a place to plug in an iPod, speakers in the headrest, and storage compartments; and a canopy with a modular table system, speakers, and lighting, as well as grilling stations.
Making sure its fans are always supporting their favorite teams, the company partnered with VF Imagewear on a line of College Game Day T-shirts emblazoned with sports-related phrases. The shirts were tested at Hibbett Sports, Finish Line, and select college bookstores last year and will roll out to specialty and sporting goods stores and mid-tier retailers in fall 2007.
"Our partnership with ESPN gave us a point of difference in the college market where there are so many licensees vying for the same customer," says Jim Trotter, director of VF Imagewear. "In addition, it allowed us to create products that brought the irreverence of the personalities on College Game Day and really connect to fans unlike any other licensee."
Next on its busy roster is a partnership with Hallmark this month—just in time for Father's Day—for a front-of-store destination area in Hallmark's Gold Crown stores with themed serving trays, pint glasses, chip bowls, mugs, and frames, as well as greeting cards and stationery items featuring graphics, trivia, and expressions that are perfect for sports fans. After the holiday, the products will be given permanent space in the planogram at the back of the store.
The ESPN and Hallmark relationship was established in 2004, and in 2005, the two soft-launched a line of greeting cards in Gold Crown stores. The initial line of cards included BASS and X Games-themed looks and messages. During holiday 2006, the two successfully debuted an ESPN holiday ornament that featured elements from various sports and played the network's "SportsCenter" theme; the ornament was one of Hallmark's best-selling Keepsake Ornaments of the season. The companies plan to launch a new version of the ESPN Holiday Ornament, in addition to a BASS-themed Holiday Ornament for 2007.
Even after three years as an emerging major league player in the licensing industry, ESPN is just warming up in the bullpen with plans to hit many home runs and score untold consumer impressions with authentic products and programs in the years ahead.
Subscribe and receive the latest news from the industry.
Join 62,000+ members. Yes, it's completely free.
You May Also Like
Loading..