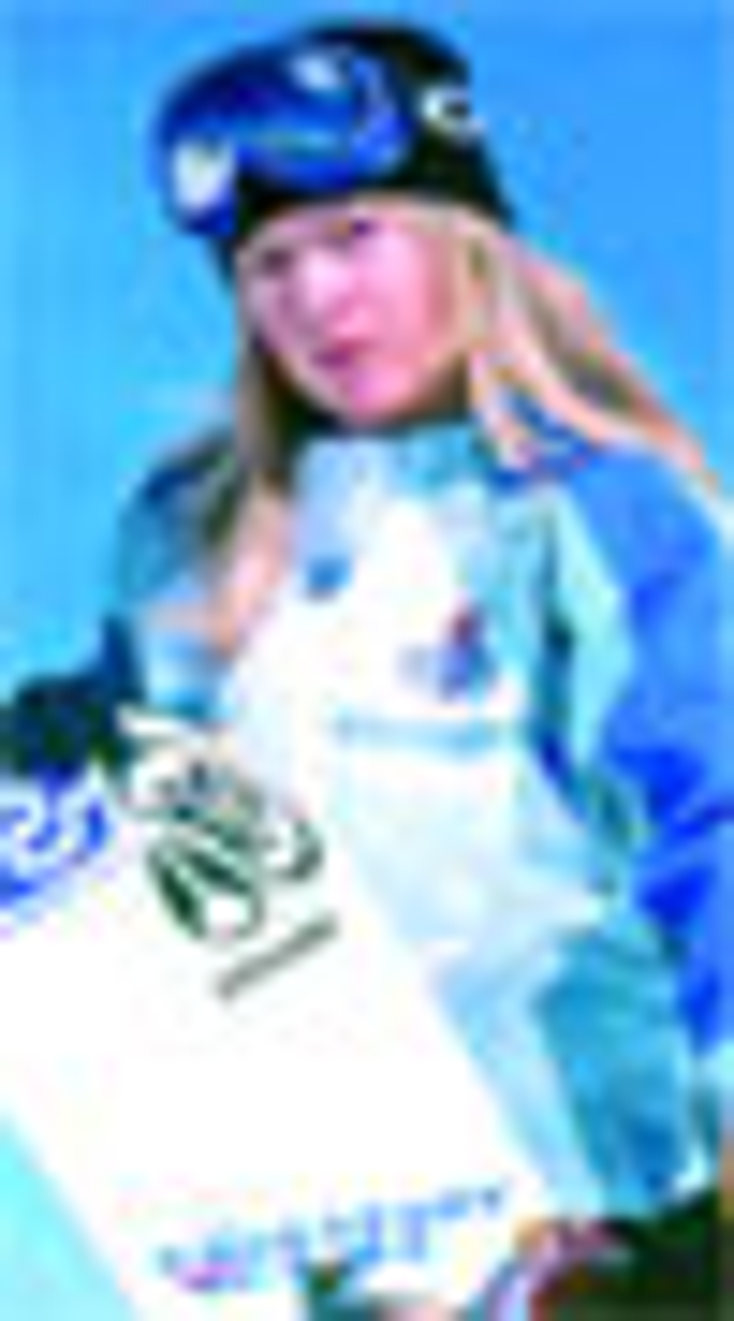 ]>Andy Mooney talks openly about Disney Consumer Products' past and present direct-to-retail deals.
Talk to Andy Mooney about the state of retail and his position is quite direct-direct-to-retail, that is. Since joining Disney Consumer Products in 2000, the now-chairman of Disney Consumer Products Worldwide has been forging and fostering direct-to-retail relationships with the largest mass merchant channels, all while drawing upon Disney's 75-year archive. In this exclusive interview with License! regarding Disney's direct-to-retail moves, Mooney answers the why's and where's of Disney's direct-to-retail strategy, a subject that is top of mind for this former Nike exec.
Clearly from his preface about Disney's direct-to-retail deals in the last three years and moving into 2004 and beyond, Mooney (and Disney Consumer Products alike) understands the needs and wants of…consumers. "We are looking at a world where mass market retailing has grown, and private label has grown as a subset," he says. "Consumers want status and value, but in the end consumers are voting with dollars." According to Mooney, with Disney's unaided brand awareness at 97 percent, the question really became for Disney: How do we offer the value equation? "A perfect tool was direct-to-retail or supply chain licensing."Although Disney's first North American direct-to-retail deal with Kmart wasn't the first for the company (Wal-Mart Canada was the first with a range of Disney characters in the soft lines area.), Mooney explains the Kmart deal was "unique" for the consumer products division as it was non-character based Disney-branded merchandise. Two years into the relationship, Mooney says the agreement has been a win-win for both parties and generating healthy margins. At press time, through sell-through data reports from the retailer, the merchandise, as one such example, generated $4 million in sales in one week's time. Yet to better serve consumers (and, of course, retailers), Disney Consumer Products needed to somewhat refocus and reorganize internally. "It's been an evolution from passive licensing to active licensing," explains Mooney. "Many entertainment companies have been focused more on deals than focused on brand management." While no additional hires were made to man both the direct-to-retail initiatives and other theatrical consumer product efforts ("Actually, we have a significantly lower number of people," Mooney says.), beyond the expertise of category managers for softlines, toys, and hardlines, each has populated its team with people who have expertise and skill sets that add value to each individual category department. Seems the moves internally and externally are working, both on national and international levels. As the Kmart deal in North America continues to reap profits for both parties, so has Disney's deal with Carrefour in France. Already two years into a softlines program with Carrefour, the program has grown "400 percent over the term of that deal," says Mooney. Now, Disney and Carrefour are moving forward and expanding into stationery, home furnishings, and food and beverage. But Mooney and the Disney Consumer Products team plan to reveal other new direct-to-retail success stories, hence, the reason for this interview. This month, Target unveils its Disney Classic Pooh collection in all Target doors, as well as divisions Marshall Field's and Mervyn's. The multi-year deal (through December 2006 with a renewal option) will offer consumers a broad range of products. Speaking about the deal for Classic Pooh, Mooney says, "In North America, retail is highly competitive, and retailers are demanding exclusivity of a character." Asked if the merchandise will appear collectively in a shop-in-shop environment and whether Mooney advocates such, he says, "In multi-category retailers such as Target, it [shop-in-shop] would be counterintuitive to how a young, time-pressed mother wants to shop." Moving forward, Mooney tells License! about an up-and-coming direct-to-retail relationship with Wal-Mart North America for softlines. Terms of the deal were not disclosed. Speaking about non-character versus character-based merchandise in direct-to-retail deals moving forward, Mooney says, "The market for non-character merchandise in the U.S. is seven times larger than that of character-based merchandise. Internationally, non-character is 20 times larger. That's why it's such a valuable piece for Kmart, and we will move forward to further develop that brand." As direct-to-retail gained prominence in the licensing industry, many industry executives have voiced concern over the dampening of potential business for licensees. Mooney says the opposite has happened. "Licensees are doing more business now and have become the supply chain managers." Mooney points out a clear benefit for licensees: Although licensees receive a smaller piece of the profit margin, retailers assume the inventory risk. Mooney tells License! he didn't have a "conscious agenda" when he joined Disney in 2000, but it was a "pivotal" walk through the Disney archives with Roger Wyatt where "we stumbled upon a treasure trove of art" that spelled opportunity. Besides direct-to-retail, Disney's Princess business has grown from $100 million to $1.5 billion in 2003, according to Mooney, who believes there is still significant room to grow. Licensing, interactive, and publishing have been bright stars for Disney, offsetting ups and downs at Disney retail in the U.S. On the theatrical front, Mooney admits a missed opportunity on the Finding Nemo DVD release, but says Disney will not do the same for The Incredibles, scheduled for release holiday 2004. As for consumer products, "For The Incredibles, we will come to retail with very significant programs, a key item strategy that will be on floor as opposed to in aisle." Consumer products will launch in the traditional six to eight weeks prior to the film's release. Apparently, Disney Consumer Products has more up its sleeves in the coming months. Put your ears on.
Subscribe and receive the latest news from the industry.
Join 62,000+ members. Yes, it's completely free.
You May Also Like
Loading..