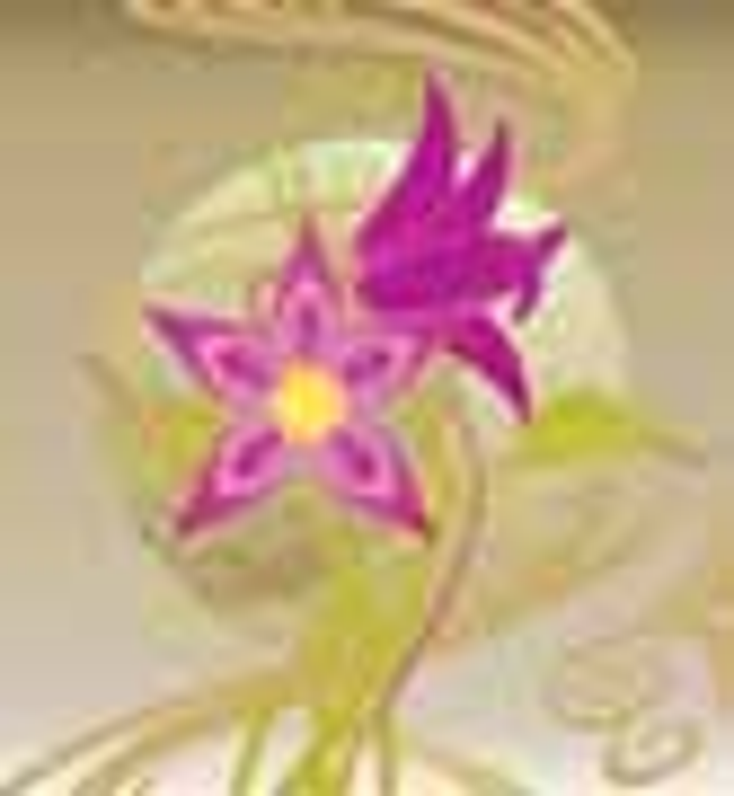 ]>Sony, Microsoft, and Nintendo unveiled highly anticipated consoles at E3, while video and mobile game publishers targeted the film industry
"What will it take for the game industry to be as big or bigger than the film industry at some point in the future?" This was the question posed by Entertainment Software Association President Douglas Lowenstein in his annual State of the Industry address at this year's Electronic Entertainment Expo (E3), held at the Los Angeles Convention Center in May. The worldwide film industry currently rakes in approximately $45 billion, while the video game industry garners around $28 billion in global revenue. According to Lowenstein, there are six fundamental issues the video game industry must address to become the dominant form of entertainment in the 21st century: broaden the market, create more complete games, make games that are easier to play, evolve new financing models, exploit emerging platforms, and solidify cultural credibility.
Gaming Growth Although titles that carry a Mature-rating such as first-person shooter Halo 2 and action-adventure Grand Theft Auto: San Andreas continue to be popular among gamers, many new segments also are emerging. Crave Entertainment introduced The Bible Game for PS2 and GBA; both are scheduled for release in October (suggested retail, $19.99). The first titles of their kind on current console systems, both games combine family entertainment with engaging Biblical knowledge challenges. Other Crave titles include World Championship Poker 2: Featuring Howard Lederer for PS2 and Xbox, fall 2005 (suggested retail, $19.99) and SnoCross 2: Featuring Blair Morgan for PS2 and Xbox, September 2005 (suggested retail, $19.99). FX Interactive's Imperivm: Great Battles of Rome for the PC combines real-time conquest with role-play features, as well as story lines based on historical facts, scenarios, and characters.
Ubisoft
also is banking on the historical appeal of its arcade simulation, Blazing Angels: Squadrons of WWII, available this fall for Xbox Live. From the battle of Britain to the attack on Pearl Harbor, players can experience WWII battles through the eyes of a squadron commander and ace fighter pilot. Ubisoft also debuted And 1 Streetball, available in winter 2005 for PS2 and Xbox; Prince of Persia 3 (working title), available November 2005 for PS2, GC, Xbox, and PC; Tom Clancy's Ghost Recon 3, available holiday 2005 for PS2, Xbox, GC, PC, and Xbox 360; and Peter Jackson's King Kong, available on all platforms this holiday season in conjunction with Universal Pictures' December 14, 2005, theatrical release.
Girl Power
Female market penetration within the video game industry continues to lag somewhat, Lowenstein noted, adding, "We need a cultural shift so young girls and women feel that playing games is not a testosterone-monopolized hobby." In a deal with Breakthrough New Media, Namco will roll out its
Atomic Betty
video game in November 2005 for GBA. The game features retro-cool visuals and quirky characters based on the Teletoon Canada and Cartoon Network series. Sanrio's Hello Kitty makes her 3-D video game debut on Nintendo GameCube this fall, also courtesy of Namco. Hello Kitty Roller Rescue includes more than 20 popular Sanrio characters that interact with players. Namco's E3 roster also included four original Pac-Man titles, as well as games based on Popeye, the Berenstain Bears, and Gumby. For its more mature audience, the company offered up gritty shooter Dead to Rights; motorcycle racer MotoGP 4; and console, PC, and handheld-based RPGs Sigma Star Saga, Tales of Legendia, Mage Knight: Apocalypse, Shogun Warrior: The Lost Army, Arc the Lad: End of Darkness, and Rebelstar Tactical Command.
Appealing to the adult female gamer, Funcom's Dreamfall: The Longest Journey takes place in the year 2219 and revolves around a young woman named Zoe Castillo, who encounters a mysterious conspiracy while searching for her missing ex-boyfriend. Featuring an all-new hand-to-hand combat system, the game is for Xbox and PC gamers alike.
For Nancy Drew fans, Her Interactive is rolling out The Secret of the Old Clock in celebration of the teen sleuth's 75th anniversary. The 12th installment in the Nancy Drew CD-ROM series recreates the clothing, cars, radio shows, and slang from 1930, and is the first to allow players to drive Nancy's blue roadster. Konami scored with its
Winx Club
title, based on the TV show from 4Kids Entertainment. Available for PS2, GBA, and PC, the game features puzzles, mini-games, and magic-based battles in the Winx Club universe. The Walt Disney Company's interactive entertainment arm, Buena Vista Games, Inc., showcased an array of female-targeted Disney Channel titles, including Kim Possible 3: Team Possible, Lizzie McGuire 3: Homecoming Havoc, and That's So Raven 2: Supernatural Style. All games will be available for GBA this summer. BVG also previewed upcoming fall 2005 titles Kim Possible: Kimmunicator for Nintendo DS, Cinderella's Dollhouse of Dreams for PC, and Cinderella: Magical Dreams for GBA, as well as a
Lizzie McGuire/That's So Raven
title for the DS.
Plot to Play
Lowenstein believes creating a more complete game experience with better stories and more interesting and complex characters is the key to success in the video game industry. To this end, Vivendi Universal Games signed on Emmy Award-winning
Sopranos
executive producer Terry Winter to pen the screenplay for rapper 50 Cent's upcoming video game, 50 Cent: Bulletproof, available in fall 2005 for PS2, Xbox, and PSP. Winter, who also wrote the story for 50 Cent's upcoming biopic, "Get Rich or Die Tryin'," constructed the game as a feature-length crime epic. 50 Cent also was heavily involved in the game's creation, consulting on the mechanics and story line, and recording hours of in-game dialogue. Original, exclusive music tracks were recorded by 50 Cent specifically for the game in addition to freestyle rhymes players can mix and match with authentic 50 Cent beats in "The Lab." Epic film
Scarface
also makes its console debut courtesy of Vivendi. Screenwriter David McKenna, whose credits include movies
Blow
and
American History X
, penned the story for Scarface: The World Is Yours. The game's environment authentically recreates the time period of the film, touching on politics, news items, and events.
Marc Ecko's Getting Up: Contents Under Pressure from Atari, Inc., pays homage to graffiti's rich culture. The game represents the culmination of seven years of story and character development by fashion pioneer Marc Ecko, who poses the question: What if graffiti could change the world? The game features authentic tags from 50-plus graffiti artists and lessons in graffiti evolution.
Money Makers
Top of mind at this year's E3 were emerging platforms, including both online and mobile. "Both remain niche markets where only a fraction of their potential has been realized," Lowenstein said. "But both have the potential to power the video game industry past the film industry."
Co-published by Warner Bros. Interactive Entertainment and Sega, The Matrix Online is a massively multiplayer online game (MMOG) in which players can jack into the Matrix world and take an active role in continuing the saga of
The Matrix
movie trilogy. Monolith Productions is developing the game in conjunction with the Wachowski Brothers, creators of
The Matrix
trilogy. Gameplay will be based on intricate "wire-fu" combat, an extensive mission structure, social interaction, and a customizable skill and ability system. In addition, a specialized role-playing live events team at Monolith will assume the roles of the actual Matrix characters and support the continuation of the game's story line through choreographed interaction.
Sony Computer Entertainment America, along with Neopets Inc., introduced Neopets: The Darkest Faerie, an action-adventure game that expands on the online entertainment of
. With more than 30 million users,
is one of the fastest growing youth communities in the world, generating more than 7 billion page views worldwide per month. The game will be available exclusively for PS2 next month. A second Neopets game, Neopets: Petpet Adventures—The Wand of Wishing, will roll out in November for Sony's PSP.
UK-based Blue Sphere Games Ltd., a developer and publisher of mobile phone games and content, announced licenses to produce mobile content based on Coca-Cola, Terry Pratchett's "Discworld" novels, Scott Adams' Dilbert cartoon, and UK children's cartoon characters Dennis the Menace and Gnasher from the comic, "The Beano." Blue Sphere's product development plan includes a portfolio of games, logos, wallpapers, animations, and screensavers, which will be released steadily over the course of the year.
Amp'd Mobile, a fully integrated 3G mobile entertainment company for young adults, announced distribution deals with 16 of the industry's leading mobile game developers to offer 3-D multiplayer wireless games when the company launches later this year. Amp'd will collaborate with Airborne Entertainment to develop comprehensive channels around Airborne's mobile content offerings including the
Family Guy, Maxim, Blender
, and
Stuff
brands, and also will feature a full lineup of Bandai's top titles including
Gundam, Double Dragon
, and
Dark Castle
.
EA showed off eight mobile titles at E3 including: FIFA Soccer '06, featuring competition and tournament modes; Madden NFL '06, complete with a 3-D rotating camera; Tiger Woods PGA Tour '06, featuring handset-specific builds on all BREW and J2ME handsets, as well as extra downloadable content; Need for Speed Underground 2, with all-new game modes in addition to Circuit and Drag events; The Sims 2, which allows mobile phone users to download Sims from the PC version, create new Sims, or choose from an array of preset Sims; and POGO games Tri-Peaks Solitaire, Poppit!, and Turbo 21, all featuring unique themes and characters, a combined points system for gaining rank and rewards, cash and prizes, and a scoreboard.
With nearly 23 million unique visitors per month, Yahoo! Games announced plans to offer Yahoo! Games' multiplayer PC-to-mobile titles via the Game Lobby from Sprint. The first title, Yahoo! Poker, allows Sprint PCS VisionSM users to play against thousands of PC users, as well as mobile-to-mobile and PC-to-PC gameplay. Yahoo! Poker also offers multiple gameplay options, including a tournament-style, no-limit multiplayer game, as well as a single-player career mode that takes the user through five different casinos. Yahoo!'s flagship PC-to-mobile title rolled out on select Sprint handsets last month.
Hollywood Hype
One of the most telling signs that the video game industry is fast becoming a culturally credible segment can be seen in the large number of movie-based video games. Activision showed off Fantastic Four, based on the feature film from Twentieth Century Fox, and also rolled out Shrek SuperSlam, Ultimate Spider-Man, and X-Men Legends II: Rise of Apocalypse. Based on The Incredible Hulk franchise from Marvel Enterprises, Vivendi showcased The Incredible Hulk: Ultimate Destruction for PS2, Xbox, and GC. EA offered up the Batman Begins video game, based on Warner Bros. Pictures' feature film, both of which launched last month. EA also partnered with Warner Bros. on Harry Potter and the Goblet of Fire, which will release in November in conjunction with the film based on J.K. Rowling's fourth book in the series. Also of note from EA was Marvel Nemesis: Rise of the Imperfects, which pits legendary Marvel characters against The Imperfects, a group of superheroes created collaboratively by Marvel, EA, and top comic book industry talent. Based on the classic Roald Dahl book, Warner Bros. Pictures feature film
Charlie and the Chocolate Factory
makes the leap to video games via publisher 2K Games. In September, THQ will roll out Scooby-Doo Unmasked for PS2, Xbox, GC, and GBA. Tapping into Disney's film portfolio, Buena Vista Games showed off The Chronicles of Narnia: The Lion, The Witch and The Wardrobe, based on the book series by C.S. Lewis and the upcoming film from Walt Disney Pictures and Walden Media. Both the game and the film are slated for release this holiday season. BVG also will roll out titles based on Disney's upcoming 3-D animated film,
Disney's Chicken Little
, as well as this summer's
Herbie: Fully Loaded
.
In addition to securing video game tie-ins for all major theatrical releases, studios also are beginning to dip into their archives for content. EA's From Russia With Love will be the first game to feature the classic James Bond universe. Set in the original '60s Bond era, the game features movie-based missions, as well as original, action-intense sequences. From Russia With Love is expected to ship in fall 2005 for PS2, Xbox, and GC. Also on tap from EA is The Godfather, which allows players to interact with characters and intersect scenes from the film. The game will be available this fall for PS2, Xbox, PSP, PC, and an unannounced next-gen system.
To commemorate the 30th anniversary of Columbia Pictures' classic film,
Taxi Driver
, Majesco will ship its video game version in spring 2006, via a licensing agreement with Sony Pictures Consumer Products. This Halloween, BVG will ship Tim Burton's The Nightmare Before Christmas: Ooogie's Revenge for PS2 and Xbox. Also available for Halloween 2005 is Tim Burton's The Nightmare Before Christmas: The Pumpkin King, which serves as the video game prequel to the film.
Subscribe and receive the latest news from the industry.
Join 62,000+ members. Yes, it's completely free.
You May Also Like
Loading..