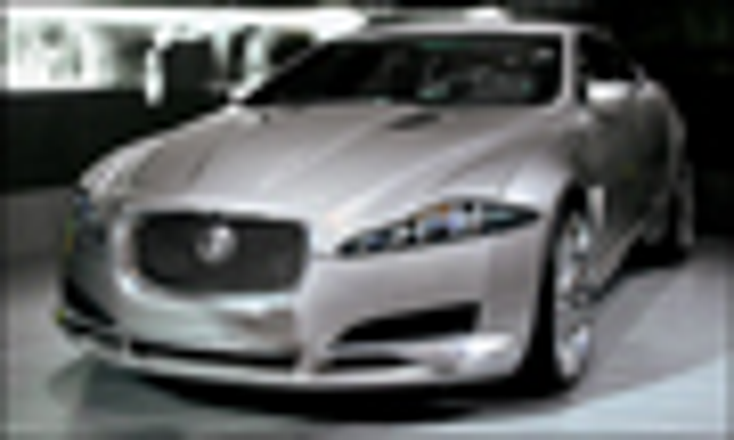 Jaguar has evolved into a $120 million luxury lifestyle brand that reaches far beyond automotive.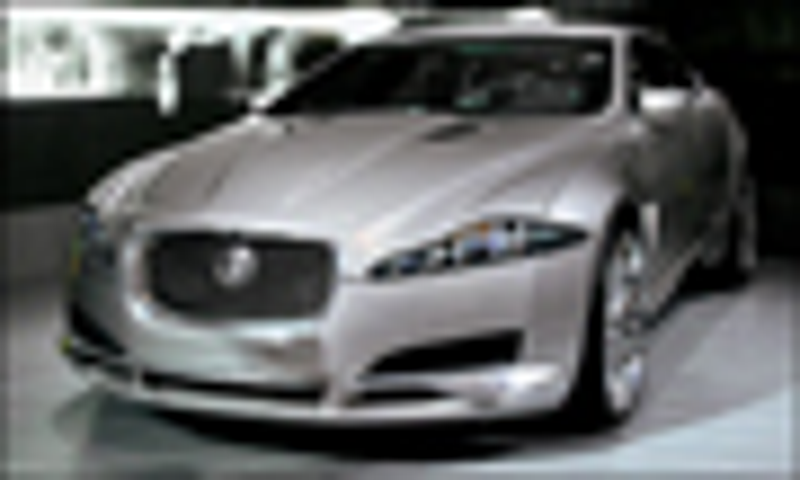 From the 1948 XK120 sports car to the newly revealed C-XF concept car, Jaguar has been producing iconic models throughout its history. Founded in the UK in 1935, the company has become synonymous with elegant design and sporting performance. The brand emerged from tough trading conditions in the 1990s under the control of the Ford Motor Company with a fresh marketing outlook and began its current licensing program at the turn of the millennium.
The Beanstalk Group has looked after the brand as part of its Ford portfolio since 2001. Jaguar currently has 60 licensees globally, and the brand is worth U.S. $120 million at retail. Despite its rich heritage, Ciarán Coyle, managing director of The Beanstalk Group, explains that Jaguar's core principles and licensing strategy are much more progressive. "Jaguar is about advanced design, performance, and beauty," he says. "Even when we look back at the classic models, we are reminiscing about cars that were way ahead of their time. Jaguar is a contemporary, modern brand."
In
2005, Jaguar reinvigorated itself with a marketing campaign that it underlined with a "Gorgeous" theme. Developing the brand's essence of fast, beautiful cars, the theme repositioned Jaguar in what the company referred to as "New Fashioned Luxury," marking a definite shift toward promoting Jaguar as a general lifestyle brand. The new television campaign shares more in common with a music video than a traditional ad; for every shot of the new car, there is one of beautiful people having a great time, all set to a pumping soundtrack. This is by no means coincidental, as it aims to have a wider impact on the brand than merely promoting the latest Jaguar car. As Coyle explains: "Jaguar has moved beyond being a British automotive brand and developed into a great British luxury brand. This message is being communicated consistently through marketing and advertising outlets, be it for the car or for branded sunglasses."
But while Coyle states the importance of extending the brand beyond automotive, he also stresses that true lifestyle extension mustn't detract from the car as the core product — it should build and enhance it. "Extending a lifestyle brand should be as seamless as possible. Licensed products should relate back to the brand values of the core product in some way," says Coyle. "We look to develop long-term partnerships with our licensees and expect them to stand up to our stringent design, manufacturing, and distribution requirements."
The luxury sector is seeing growth generally across the globe (predicted to be worth more than U.S. $100 billion by 2008, according to Mintel), and this is where Beanstalk is pitching Jaguar, alongside other British luxury brands, including Burberry, Dunhill, and Asprey. But the licensing program is being carefully controlled to stay true to the values of Jaguar cars. An important part of Jaguar's licensing strategy is to reflect "brand DNA" in each product. Licensees work in conjunction with Jaguar's design team, which signs off on each product.
The influence is clear in much of the high-end merchandise on offer. Fragrance licensee Parfums Jaguar produces four fragrances—Classic, Performance, Woman, and Fresh. Designer Thierry de Baschmakoff worked with Jaguar's designers to come up with the distinctively shaped bottles based on the contours found on the vehicles. The range performs well in a crowded market that relies on licenses, attracting around U.S. $10 million at retail.
In 2005, as part of Beanstalk's deliberate attempts to extend the brand into alternative categories, luxury pen manufacturer Aquila came on board to deliver a range of high-end writing instruments. 2006 saw the launch of a successful "Signature" range, taking inspiration from the lines found on Jaguar cars. "The product should show the brand at its best," says Coyle. "These pens are beautifully designed with high standards of quality and craftsmanship, in keeping with the values you expect from Jaguar cars." More recently, Aquila produced a limited-edition pen based on the 1956 D-Type Jaguar. It features a gold nib and design features taking inspiration from the grill, vents, and rivets of the car. It retails for between £3,000 (U.S. $5,889) and £7,000 (U.S. $13,742), depending on the model. The "Spirit" sunglasses collection and optical eyewear from Ferdinand Menrad was nominated for the Licensing Awards 2006 Best Adult Apparel/Accessories Range. The overall value for Jaguar eyewear is U.S. $33 million.
Jaguar's men's apparel collection from Waalwear includes high-end tailored suits with a contemporary English design. Jaguar's apparel range is worth U.S. $13 million at retail and was deliberately designed in conjunction with footwear licensees to ensure a consistent style direction. Beanstalk holds regular licensing summits attended by licensees, marketers, and designers to ensure that the same message is being delivered across the key lifestyle categories.
Although there are two standalone Jaguar stores in Holland's Schiphol Airport and Illum department store in Denmark showcasing the entire Jaguar product range together, the majority of high-end products are sold through specialty and department stores. Key markets are the UK and most of Europe, with Asia (mainly Japan and China) also performing well. North America, according to Coyle, is not Jaguar's biggest market for licensed products, but it is certainly growing.
Beyond the high-end luxury side of Jaguar's licensing program, the usual merchandise associated with a car brand is still important. This includes caps, key rings, and cufflinks, most of it distributed through showrooms and intended for promotional use. At the moment, though, Beanstalk and Jaguar are pleased with the progress being made in the luxury goods market. "Going forward, we'll continue refreshing Jaguar's product lines as you would expect for any luxury brand," says Coyle. "While we'll continue to explore further product categories, one of our main focuses will be on extending Jaguar territorially."
Subscribe and receive the latest news from the industry.
Join 62,000+ members. Yes, it's completely free.
You May Also Like
Loading..