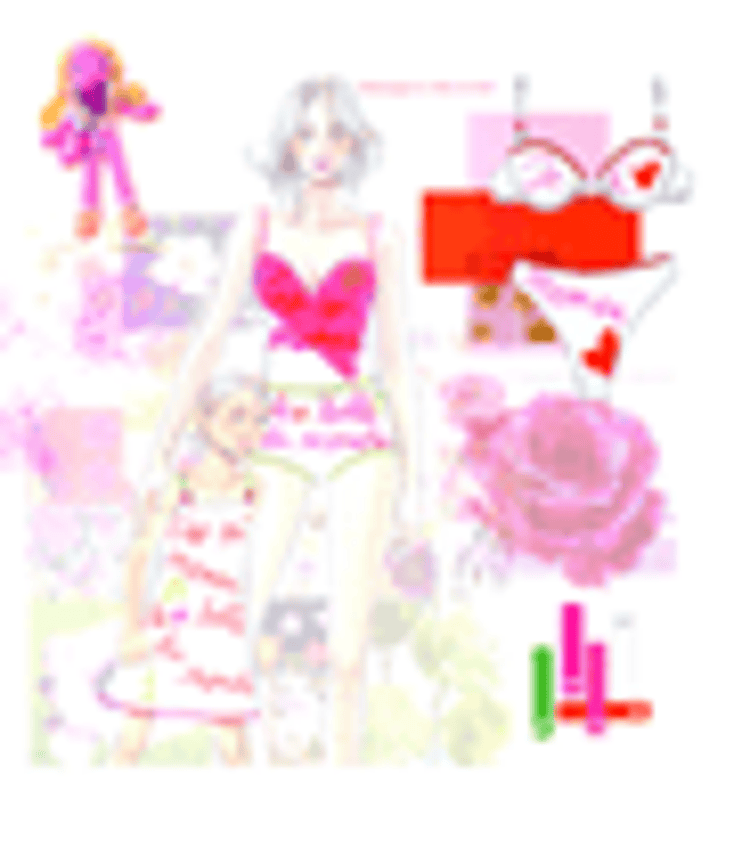 ]>In 2003, self-assertion is the way to go in fashion as it is articulated in everything from clothing to accessories and details.
Perhaps it's because today's global, media-crazed marketplace brims with such a dizzying plethora of things. Perhaps it's that consumer sophistication continues to escalate. Perhaps it's a reaction against the shadow of ever-lurking terror. Or perhaps it's just as fashion-maven-turned-prophetic- artist Andy Warhol foretold: We are all scrambling now for our own 15 minutes of fame. Whatever the reason or combination of causes, the strongest direction in all classifications-from luxury through mass-is to the ethnic, eclectic, and by extension, the individual. Self-assertion is emphasized and articulated everywhere through clothing, accessories, details, and the way families live, entertain, and decorate. As stylist JoAnne Davidian puts it: "It's all about your personal style."
"Now, we are prouder of our origins," observes marketer Gloria Gelfand, who introduced Escada to the U.S. "Tapping into ethnic groups is the trend. The Spanish community, for example, loves dress-up and news and fashion. The motivation is want, not need. Stores need the want." Award-winning fabric designer and avid collector Sheri Donghia explains: "All Angelo Donghia products are intended to be customized. We believe our clients are the designers. We all have so many options in pattern and production (from high tech to handmade). It's what you choose but more how you put it together for an atmosphere that is unique to you." Specifically, interior designer and author of "Total Design" Clodagh sees hallways decked with photographs of good memories and ample, welcoming common rooms where families can gather, entertain guests, and parents can keep an eye on their children. "After 9/11, it is home life and entertaining at home: kitchens to live in and physical comfort everywhere from soft pillows to serving spoons that feel wonderful in the hand,"says designer Marshall Butt of Interior Editing.Power SuitsFor Neiman Marcus' star menswear designer, Everett Hall, whose suits with custom details start at $4,000, comfort equals luxury. Self-expression for his upscale clients connotes clothes that whisper power. "What they choose and how they choose it reflects quite a bit of personality. They like to blend special colors: muted coppers and corals or spring olive and sage for uniqueness in a subtle way." Legendary dress designer Kasper sees individuality in the details but with a slightly different twist: "We have reached the end of the uniform. There is no one trend such as long or short or flip skirts or straight ones. It's about dressing to look good and, after all our problems, looking good to feel good. Shapes are still simple, but embellishment-fur and embroidery, touches of extravagance and adornment for allure-is everywhere. Accessories are vital. I'm thinking of that sexy little, low-cut, high-heeled shoe."
At
Lambertson Truex, temptation is on shoe designer John Truex's mind, as well: "We are planning on more romance in the future." Exotic skin king Carlos Falchi feels accessories are so important, specifically because of their power to personalize. "There is also something wonderful about carrying a piece of gold with you when the economy is bad. Metallic is important now. We work hard to create investment pieces."
Rugged Individualism
Meanwhile, Rita Nakazi at trend forecaster Promostyl waxes enthusiastic on the subject of individual signatures. "It's everywhere. The concept of 'limited editions' is huge. Gucci has begun making hand-crafted, one-of-a-kind monogrammed bags. Intimates is selling a nightgown for Mother's Day with a box of crayons, so kids can write 'I love you, Mom' or decorate it with their own names. Bill Marley's daughter, Stella, launched a new collection of vintage T-shirts she customizes with a 'Be-Dazzler.' Adidas has the Adi colors superstar sneaker sold with pens for making your own decorations. And Armani AX is featuring custom sanded jeans. Blast a style to suit yourself!"
Subscribe and receive the latest news from the industry.
Join 62,000+ members. Yes, it's completely free.
You May Also Like
Loading..