Have you ever found yourself asking, "Where's Waldo?" when hunting for someone in a crowd? Chances are you have, as have millions of others around the globe.
The property, which first debuted in 1987, has taken on a life of its own in both common vernacular and pop culture, becoming a mainstay in the lives of children and adults worldwide. As Where's Waldo? gears up to celebrate its 25th anniversary in September, Classic Media is challenging the world to "show its stripes" with a host of licensees and promotional partners on board to properly fete the red-and-white-striped world traveler.
The Waldo property has been in circulation for years, mainly taking shape as a publishing property. Since its initial publication, Where's Waldo?'s seven classic books and multiple iterations (activity books, posters and more) have sold more than 58 million copies. It has been published in 38 countries in 30 different languages, where Waldo goes by a multitude of names around the globe. In the U.K. and Spain,
he's Wally, while the French know him as Charlie. In Iceland, they call him Valli, Germans call him Walter, in Norway he's Willy and the Danes ask "Hvor er Holger?"
"What is really amazing about Where's Waldo? is that even in his publishing heyday in the '90s, Waldo was on every continent–it has been embraced globally," says Nicole Blake, executive vice president, global marketing and consumer products, Classic Media. "Where's Waldo? is something that, from the very beginning, each country has seen as their own."
And this is just the start of a new life for the property. Blake says 2012 will be the year with the most new titles in Where's Waldo?'s history.
Classic Media purchased the Where's Waldo? property in 2007 from its author and creator Martin Hanford and has since launched a full-scale re-launch of the brand, one which Blake calls "totally organic."
"There are few brands that you come across that can transition like this one into pop culture," says Blake.
Perhaps the popularity and enduring qualities of the property stem from its simple play pattern: search and find.
Although the property has been around for two-plus decades, product had only been available in publishing form prior to 2006, a category well blanketed by Waldo. But consumers were eagerly looking for more. Early focus groups conducted by Classic Media showed that consumers were creating their own product programs for the brand, spanning across all categories. Consumers were searching for more.
First steps for the program launch were to create updated games. Classic Media, in partnership with Ludia Games (a FremantleMedia company), launched an interactive video game from Ubisoft and an app in 2009. The app, "Where's Waldo: The Fantastic Journey," has gone on to achieve more than 6 million downloads to date, gaining the title as one of the top 25 highest grossing paid apps of all-time in 10 different countries, according to Apple.
"We've really focused our roll-out plan based on app sales cross referenced to book sales, and we're finding that it's quite consistent," says Blake.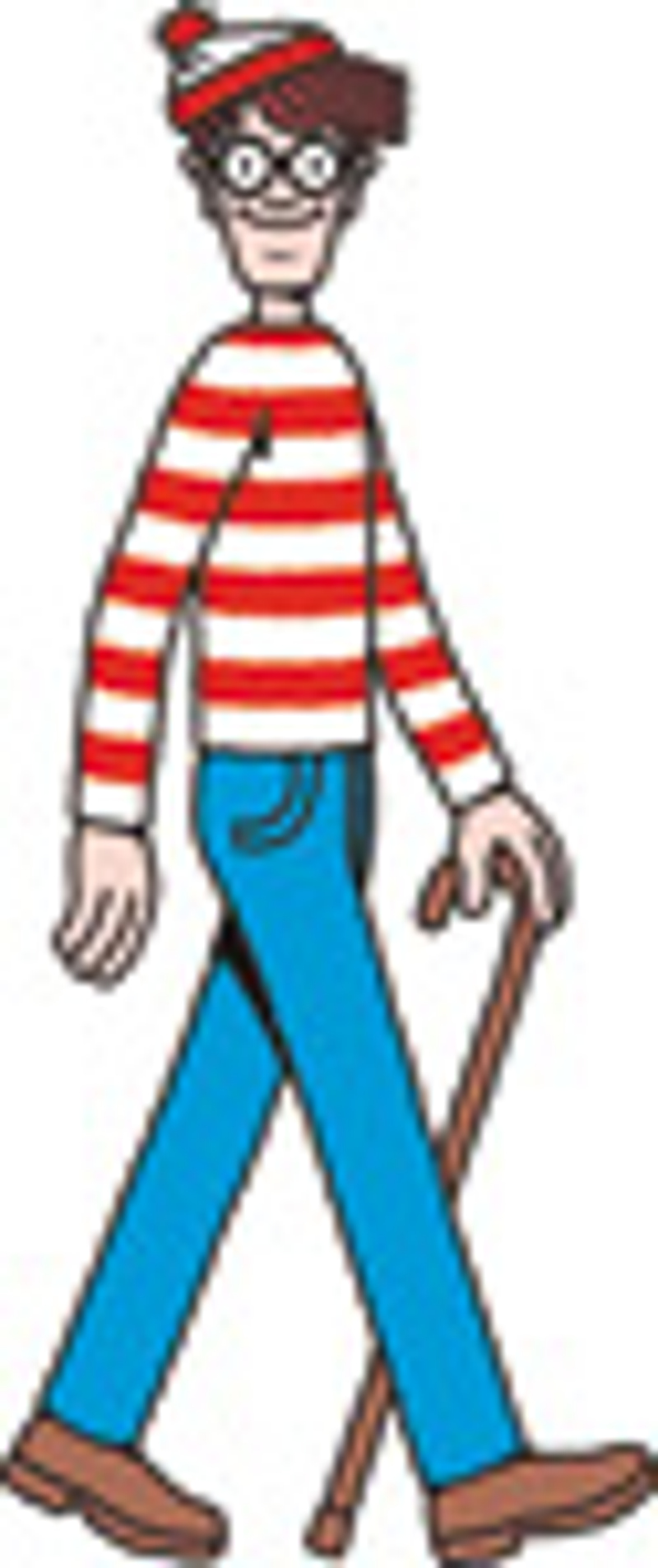 This year, Classic Media and Gameloft paired for the first Where's Waldo? Android app. Classic Media will soon launch a freemium game with Apple, and a Facebook game is due in September.
Moving forward, Classic Media will focus on broadening its full-scale consumer product program around the globe.
The U.K. is the lead market, where the program is already in year three of roll-out. In 2011, Kinnerton's Where's Waldo? advent calendar, Woodmansterne's adult birthday cards and Somerbond's adult underwear and nightwear proved to be top sellers for the brand, and the program is in full swing across a multitude of key categories from stationery to celebration cakes. In 2012, Classic Media will broaden the program's retail presence and expand to include children's products in coming years, says Blake.
The consumer product program will roll-out in France, Korea and the U.S. this fall, while Spain launched its program early this year. More than 130 licensees are already on board globally, which Blakes says is "just the very tip of the program." Anchor partners signed in the U.S. include Techno Source, a division of LF Products, which will produce games, puzzles and novelty items; Jem Sportswear, who will create men's and young men's apparel; and Concept One is signed on for accessories. The lines are timed to launch alongside Waldo's anniversary this fall and will retail at key specialty and book stores.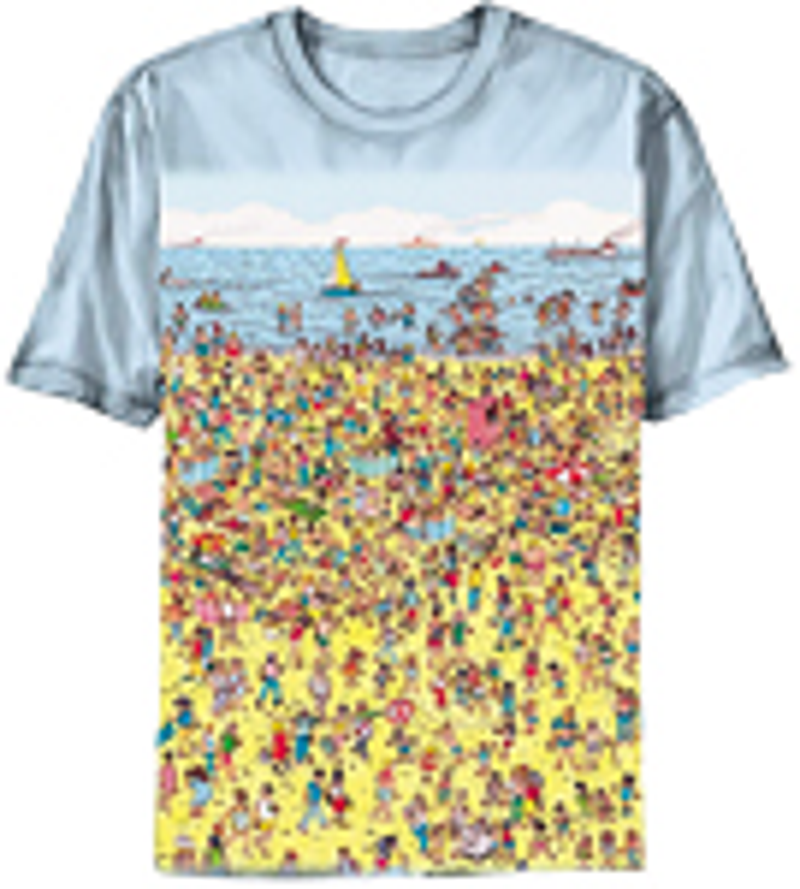 Other program highlights include high-end fashion brand Comme des Garçons' limited edition t-shirts and scarves for its Tokyo, Paris, London, Hong Kong and New York City locations; and vintage-inspired New York City-based eyewear company Warby Parker will be re-naming a pair of frames after Waldo for the month of September.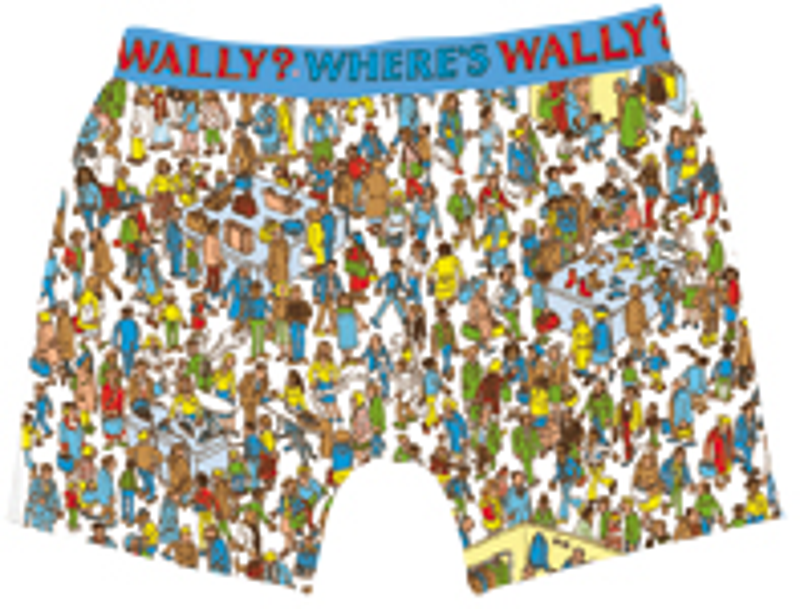 Promotions are also a cornerstone for the program as the property lends itself naturally to public appearances and events.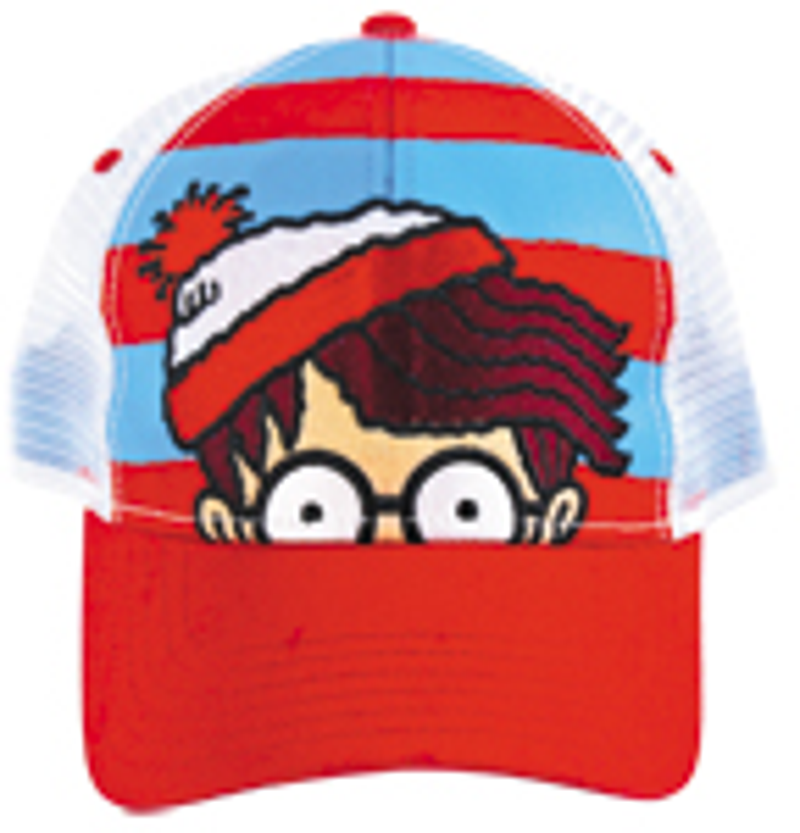 The Empire State Building will host a commemorative red/white/red lighting on Sept. 21 in New York City, the actual anniversary date of Where's Waldo?, while London's Wembley Stadium will line up a series of events, including a 360-degree Find Waldo photo challenge.
Leading up to the anniversary, Waldo has been busy popping up on red carpets, at sporting events (Waldo was spotted at the re-opening of New York City's Madison Square Garden for the Rangers 2011 season home opener), at Fashion Week, participating in the ING New York City Marathon and at the MTV Movie Awards. He's appeared alongside musicians like Katy Perry, in academia as Rutgers University attempted to break the Guiness Book of World Records for most people in Waldo costume, and he even shows up in social media as celebrities like Justin Beiber and Jessica Simpson ask their millions of followers, "Where's Waldo?" Waldo is also busy making television appearances and gaining mentions on TV shows such as "Conan," "Modern Family," "Jeopardy," "Family Guy," "The Late Show with David Letterman" and more.
"The Where's Waldo? program is different, the approach is different and it's just fun," says Blake. "We're getting high fashion partners to sports stadiums eager to participate. These are the people who are saying, 'We love Waldo.' Where's Waldo? transcends genres.
"Basically anywhere there is a crowd, you'll find Waldo," continues Blake.
Subscribe and receive the latest news from the industry.
Join 62,000+ members. Yes, it's completely free.
You May Also Like
Loading..