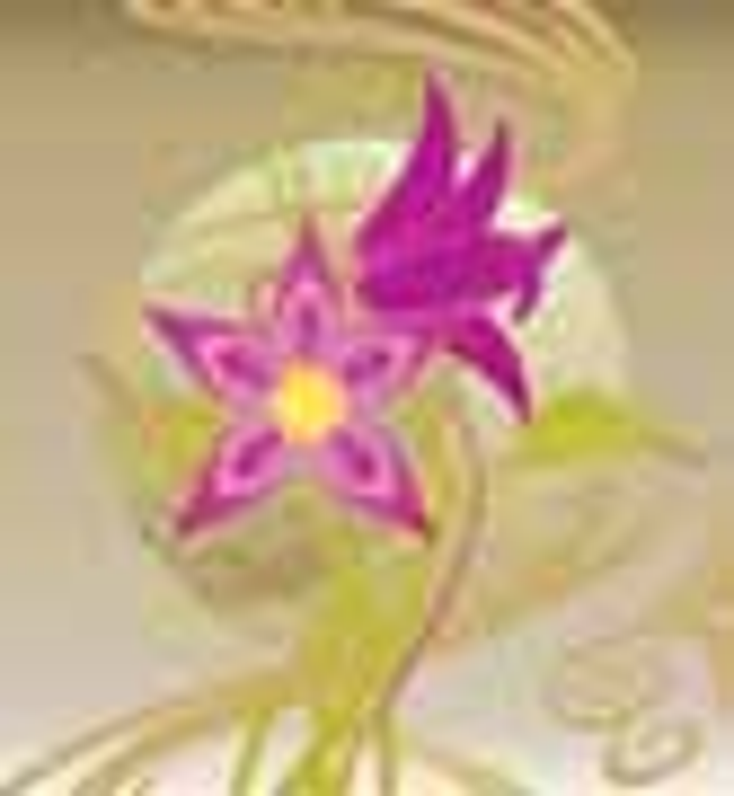 ]>Challenged by retail consolidation and manufacturers going overseas for licensed product images, U.S. artists focus on hot trends and proprietary collections.
Cocktails and coffee, direct importing, and, yes, retail consolidation are top of mind as artists and agents head to this year's SURTEX, being held May 21 to 23 at New York City's Jacob Javits Convention Center.
"Trends are admittedly difficult to predict in the art world," says Elise Rosenthal, president and owner of licensing agent Rosenthal Represents, which has been involved in art licensing for the last 17 years. "But, for the most part, people are looking to find artwork that showcases their hobbies, sports, gaming, and leisure activities beyond the realities of their daily work." To this end, color continues to play a large role in the design process. "The trend of intensely bright colors will continue to be very strong," says artist Tara Reed of Tara Reed Designs, Inc. "We recently saw only one color being paired with brown,
but I am noticing a trend of two brighter colors with browns beginning to catch on." Artist Karen Rossi notes that texture and color have become more important than patterns in recent years. "We have seen the transition of many companies away from decorative products and toward home trends," says Rossi. Meanwhile, many trends appear to have been rolled over from past years, such as the wine and cheese trend, as well fashion and retro designs, explains artist Ellen Crimi-Trent. "Seasonal will continue to be one of the most important categories, as well as pet, coastal, and beverage lifestyle icons, such as wine, martinis, and coffee and teas," adds Reed. The coffee/cocktail craze comes as no surprise to artist Carol Eldridge of Carol Eldridge Design, who cites the introduction of coffee-themed artwork on kitchen textiles from Barth and Dreyfus Company as one of her biggest financial successes to date. After walking the Atlanta Gift Show in January, artist and illustrator Debra Jordan Bryan was struck by the growing popularity of nautical and seashore art. "Clearly, this is very popular at the moment, as coastal themes resonate well with consumers," says Bryan. Confirms Eldridge, "The top three best-selling rugs at this year's Atlanta Gift Show were my beach umbrellas, flip-flops, and bathing suits from Home Comfort Rugs." Eldridge also mentions that Boston Warehouse Trading Company recently expanded on her "Life's a Beach" collection with new flip-flop-shaped melamine plates, beach pail spreaders, candles, and more. Eldridge, who recently created a proprietary beach collection for Steinmart via Boston Warehouse Trading Corporation, voices an interest in doing more proprietary work for stores such as Target and Bed Bath and Beyond. She says it's become a challenge to license artwork in today's economic climate. "So many companies have downsized or gone out of business in the last few years," she notes. "And manufacturers are becoming more cautious than ever." Representing 10 artists and designers, Courtney Davis, Inc., President Linda Balogh explains, "One of our long-term goals is to work directly with retailers creating proprietary programs for them, since it seems large retailers seek out something their competition does not have." This is only natural given the shrinking shelf space at retail, says MHS Licensing President Marty Segelbaum, who adds that despite the lack of opportunities due to consolidation at retail, struggling manufacturers, and the increase of direct importing, more and more artists and agents are getting into the business. "Direct importing also raises its own set of concerns," says artist and illustrator Barb Tourtillotte. "On a broad level, one challenge licensing artists face is that many manufacturers are buying artwork outright overseas and, sadly, much of this artwork has been lifted from an artist's Website or other promotional material." Another growing threat, according to Greg Giordano, operating manager of licensing agent Greg & Company, LLC, is the strength of China, both as a political and manufacturing superpower. "Manufacturers are looking to China for their art and design needs," he says. "This past holiday season brought with it more and more private-label products adorned with more generic art and design directly from China." Part of the problem is that retailers are hammering the manufacturers to lower costs on a continual basis. "It seems the first place the manufacturer goes to cut costs is the artist or agent," says Alan Korsgaden, vice president, Korsgaden Watercolors. "In many of these cases, it has become acceptable for both the retailer and the manufacturer to swallow a less expensive product with inferior art." The challenge, he continues, "is to convince them they need their artwork from us."
Coming Attractions
Artists and agents to watch at SURTEX.
Greg & Company

will feature a new collection of design themes applicable to home décor and furnishing manufacturers. The collection is based loosely on a lodge/home theme and also includes botanical subjects.

Laurie Korsgaden

will introduce two new collections. The company plans to focus on building awareness for the Laurie Korsgaden brand and developing new relationships with licensees that have good distribution models at various levels of retail.

Now in her 11th year of licensing, Kathleen Parr McKenna of

McKenna Design, LLC

, will unveil a new collection and plans to present more than 30 new images in 2006. She seeks partners in the bed and bath and print categories.

MHS Licensing

will introduce work from new artists Luis Fitch (artwork shown at right) and Robin Roderick. The company also will highlight a new children's brand, Tiny Tillia, from Chester creator Tiffany Lerman. Categories available include: melamine, gift wrap, paper tableware, stationery, publishing, games, and room décor.

This May will mark

Barb Tourtillotte's

third consecutive year exhibiting at SURTEX, and she hopes to complete 25 new images by show time. Look for new additions to her Holiday, Coastal, Inspirational, and Spring collections, as well as new Lodge and Latte collections.

SURTEX will serve as the launching pad for the majority of new images from

Debra Jordan Bryan

in 2006, with a new collection of whimsical cats and dogs, Christmas inspirational art, and country roosters topping the list. She currently seeks a relationship with party goods and mass-market book manufacturers.

Courtney Davis, Inc.

, recently added designer Anna Griffin to its portfolio and signed two licenses: Department 56's new Tickle division and C.R. Gibson. In addition, Courtney Davis took on the licensing for Studio Olika and the work of Lori Siebert, the latter of which will launch a program at SURTEX.

Tara Reed

will introduce 10 new collections. Highlights include: new designs with exclusive tabletop partner Hausenware; a direct-to-retail deal with Fred Meyer across the home and seasonal departments on more than 10 products for holiday '06; and an upcoming '07 barbecue line with FoxRun Craftsmen, which will feature Reed's artwork on product and packaging.

The latest deals for

Carol Eldridge

include: a Halloween tabletop collection set to launch in April 2006, featuring innovative candy dishes, condiment trays, dip bowls, spreaders, platters, and candleholders and votives (Santa Barbara Ceramic Designs); "Day at the Beach" fundraising giftware, including beach bags and other accessories (Giftco); and a new holiday tabletop collection (Boston Warehouse Trading Company).

Can I Keep It? LLC

will launch its two newest lines, "FollyDays" and "Hey, Remember Me?" The company seeks partners that appreciate a whimsical take on animal imagery and traditional icons. Immediate goals include securing a publisher for its four children's book titles, while the long-term aim is to gain a good market share of the holiday, gift wrap, wallpaper, and tabletop design markets.

Painted Planet Licensing Group

will introduce four new artists, with designs ranging from whimsical characters and old-fashioned vignettes to folk art motifs and snowmen. Available categories include tabletop, paper products, giftware, and fabric.

Ellen Crimi-Trent

seeks partners in bedding, scrapbooking, and fabric. Going forward, she is looking to branch into the brands and character categories, and plans to create children's books.

Karen Rossi

looks to grow her presence in the crafting and scrapbooking markets. Available categories include paper products and coordinating gift bags, stickers, tags, and greeting cards.

Rosenthal Represents'

recent highlights include: Eureka Lake Studio (a slot machine design set to debut this spring); Kate Ward Thacker (new rug lines from Homefires by Design and Surya Carpets); Marcella Rose (rugs from Surya Carpets, glazed tabletop from Precidio, fabric from A.E. Nathan, and prints from Galaxy of Graphics); and newest addition Marjorie Sarnat, whose artwork is well-positioned for the giftware industry, as well as textile design for fashion apparel, home décor, and stationery.

First-time exhibitor

Frends & Associates

will present collections from two new artists: Sarah Dugger (textile and stationery categories) and Dawn Marie Viloa (fashion and home and office décor), as well as inspiration lifestyle brand The Heart-Shaped Life, targeting Christian women ages 18 to 64.

Penny Lane Publishing

recently signed on three new artists: Sue Jernigan, Deb Collins, and Diane Weaver.

Paul Brent Designer, Inc.

, will introduce a new design portfolio that focuses on young, hip women in their 20s and 30s. The company also will announce multiple gift designs for Amia, including large-scale canvas wall art and outdoor art (International Art), checks and checkbooks (Bradford Exchange), and apparel (Caribbean Soul).
Subscribe and receive the latest news from the industry.
Join 62,000+ members. Yes, it's completely free.
You May Also Like
Loading..