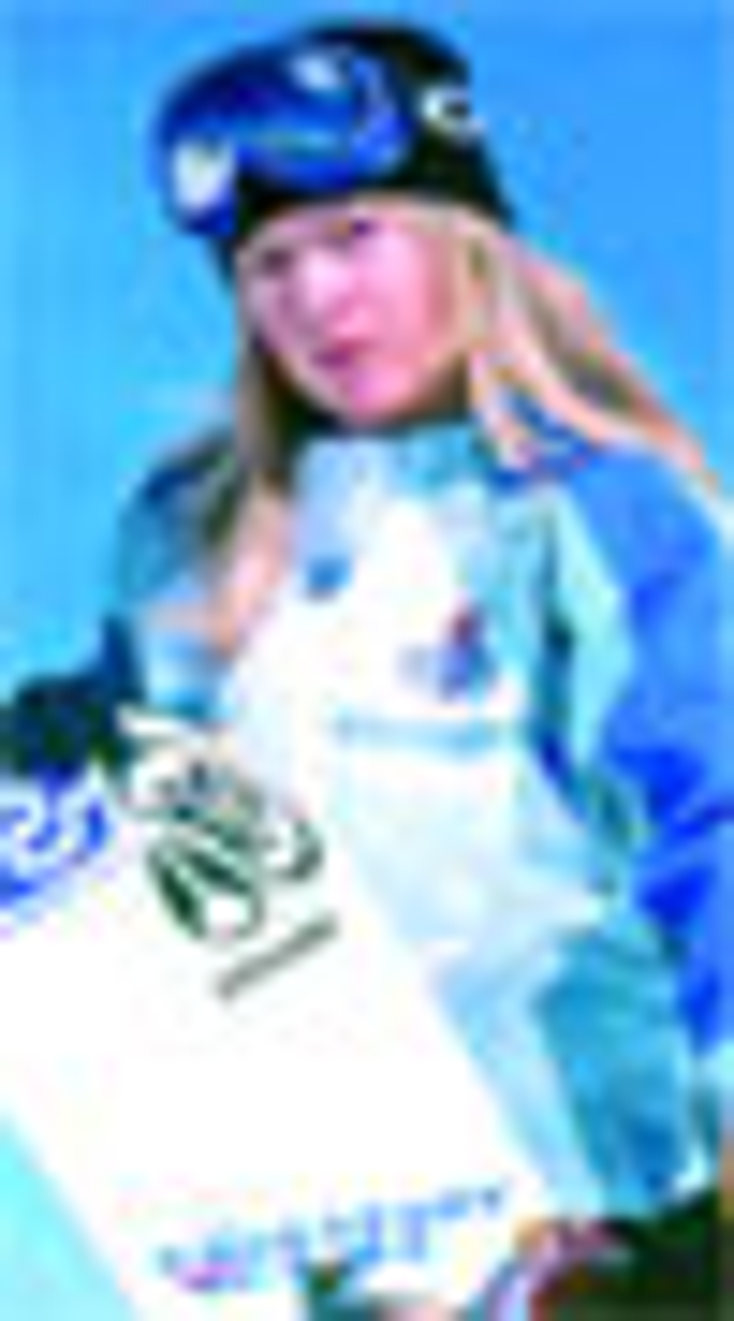 ]>Licensed merchandise does the trick when it comes to Halloween profits.
Halloween 2004 appears to hold many treats for licensees and licensors as licensed characters continue to make inroads in a variety of merchandise categories including costumes, decorations, accessories, and candy.The $6.9 billion holiday remains second in sales to Christmas with 55.8 percent of consumers planning to spend an average of $41.77, a small drop from $44.20 spent in 2002, according to The National Retail Federation 2003 Halloween Consumer Intentions and Actions Survey, conducted by BIGresearch for NRF. Of that number, an average of $14.85 was slated for costumes, $14.41 for candy, $10.37 for decorations, and $2.14 for greeting cards.For Disguise Inc., more than half of its costume and accessories business is driven by licensing with sales of licensed products accounting for a higher proportion of its sales over the last two years. "This past Halloween and the next is all about licensed costumes driving the business," says Steve Stanley, executive vice president of Disguise. "For boys, the action superhero theme is popular driven by Spider-Man and Hulk, the biggest seller industrywide in 2003. It also extends to Batman and Superman, which likewise reported record sales. For girls, Disney Princess, Barbie as a perennial, and Bratz had some big numbers for 2003." Stanley is looking forward to 2004 with new licenses such as Rainbow Brite and MegaMan NT Warrior and strong results expected from Spider-Man, SpongeBob SquarePants, Care Bears, and Teenage Mutant Ninja Turtles.For competitor Rubies Costume Co., licensing will play a key role with a wide range of costumes and accessories based on hit TV shows, upcoming movies, and classic properties. "Our licensed business is about 50 percent to 60 percent of our annual sales with the balance dedicated to quality generic products such as witches, ninjas, and other staples," confides Howard Beige, executive vice president at Rubies Costume Co. Beige expects solid results for Harry Potter and the Prisoner of Azkaban as it is the first of the trilogy in theaters prior to Halloween. On tap is a new line of robes, wands, and brooms, as well as a costume based on new villain Dimentor.The company also will create a line of costumes and accessories for new licenses Teen Titans, ¡Mucha Lucha!, and theatrical releases Catwoman (July 2004) and Shark Tale (August 2004). Existing licenses won't be forgotten with costumes and accessories due for Yu-Gi-Oh! (theatrical release in August '04), Barbie (with new theme The Prince and the Pauper), Scooby-Doo 2: Monsters Unleashed, and Star Wars (the first-ever DVD of the trilogy hits August '04). Adult MasqueradeBut kids don't have the exclusive on dressing up. According to the NRF survey, young adults ages 18 to 24 planned to celebrate Halloween by dressing in costume (57.3 percent) and throwing or attending a party (48.6 percent). These numbers likely will rise in 2004 as Halloween falls on a Sunday.
Disguise
has jumped on the trend of creating high-end, fully finished apparel-quality costumes for this audience with its new Wicked line (suggested retail, about $80) featuring a range of villains from Disney such as Jafar, Cruella, Maleficent, The Evil Queen, and Captain Hook. The company also creates a range of rental quality costumes such as its Spider-Man 2 muscle costume with a retail of $250.
The teen/adult market is a prime target for Rubies, as well, with the company creating its first-ever Shrek costumes for this demographic, plus costumes based on Van Helsing, Alien vs. Predator, and Ghostbusters. Ghostbusters celebrates its 20th anniversary this year, and the costume will include a printed jumpsuit with an inflatable backpack and inflatable gun.
Consumers don't only want to dress the part, they want to decorate the interior and exterior of their homes, as well. In fact, nearly half of consumers (46.6 percent) celebrating Halloween planned to decorate their homes or yards with a Halloween theme last year, and intended to spend $10.37 each on decorations, according to the NRF survey.
Gemmy Industries has been successful with inflatable lawn decorations and will expand its collection of Scooby-Doo and Looney Tunes this year. The company also partnered with Warner Bros. Consumer Products on a line of Scooby-Doo animatronic dolls including a Mini Dancing Scooby-Doo Scarecrow, Mini Scooby-Doo Frankenstein, and Mini Scooby-Doo Vampire.
Sweet Scene
Licensors and licensees are also sweet on the candy category with many using it as another exposure point for their properties. Nickelodeon entered the candy category in a big way last year partnering with Frankford Candy and Chocolate Co. on seasonal, novelty, and everyday items in its Nickelodeon-branded NickCandy line. The deal solidified Frankford Candy's growing commitment to licensing and contributed to its 20 percent sales growth in each of the last three years. This year, Frankford is partnering with Warner Bros. Consumer Products on a line of Scooby-Doo Halloween lollipops. Warner Bros. Consumer Products also partnered with Russell Stover Chocolates on a Tweedy Bird and Taz plush/candy item and is working with Adams & Brooks on a line of Looney Tunes Halloween lollipops due in 2004.
"Halloween is a growth area for us," says Kelly Gilmore, vice president, toys and theme park licensing, Warner Bros. Consumer Products. "As we continue to expand our properties and our product offerings, we will go deeper into categories such as decorations, accessories for costumes, and pet costumes, which is a growing area."
Subscribe and receive the latest news from the industry.
Join 62,000+ members. Yes, it's completely free.
You May Also Like
Loading..