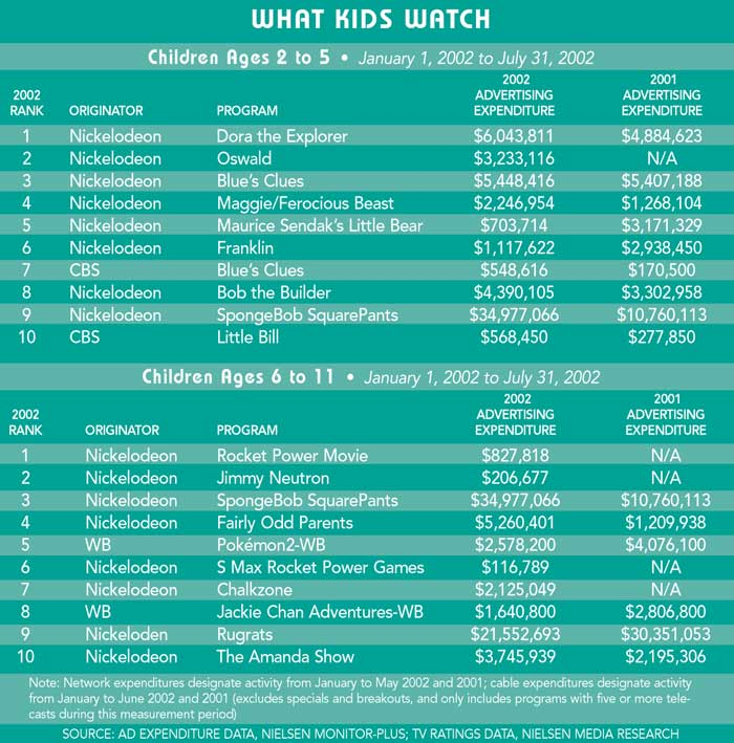 ]>Video fine tunes with DVD; music tempo slows Sales of licensed goods in music and home video were stronger than ever in 2001, driven by the explosive growth of DVD and video and the increased use of music to support licensed brands.Music companies such as Rhino Entertainment (Santa Monica, Calif.) are making the most out of licensed music. Its Martha Stewart (New York) licensed line, launched last year, has recently released its fourth title, Martha Stewart Baby: Sleepytime.Domestic home video sell-through will reach $12.5 billion in 2001, up 14% from 2000, with DVD sales approaching half of the market, says Tom Adams, president and senior analyst, Adams Media Research (Carmel, Calif.).
The DVD market has not produced children's titles in proportion to other genres, but more kidvid on DVD should be coming soon as the new format's market penetration grows, Adams tells License!.Licensing activity in video could grow in 2002 as more children's DVDs are released. Several upcoming releases illustrate the opportunity. On Nov. 2, DreamWorks will release Shrek on a promotion-packed DVD. Disney recently released its classic Snow White on DVD for the first time. Anchor Bay is releasing Thomas & Friends: The Best of Thomas (Gullane Entertainment), the first Thomas title on DVD. Anchor Bay also has launched a licensed video line based on Hungry Minds' For Dummies book series.While DVD helped lift video, the music business sang a different tune.The International Federation of the Phonographic Industry (London) valued the global music market at $38.5 billion in 2000, up 1%.Domestically, unit sales of music declined 9.3% in 2000 and are continuing to slide. Retail music sales were down 2.6% in 2000 to $12.7 billion, according to figures released by the Recording Industry Association of America (Washington, D.C.).The tempo isn't likely to pick up during 2001.Music shipments dropped 4.4% from $6.2 billion at mid-year 2000 to $5.9 billion at mid-year 2001, RIAA statistics show.
Subscribe and receive the latest news from the industry.
Join 62,000+ members. Yes, it's completely free.
You May Also Like
Loading..