Formed just over a year ago, Saban Brands is quickly rising to become an international powerhouse in brand licensing with its two global brands: Power Rangers and Paul Frank. Its worldwide business brought in $145 million in licensed merchandise sales at retail in 2010 according to
License! Global's
Top 125 Global Licensors report, and estimates for 2011 are on par to outpace. The Power Rangers property alone has generated in excess of $5 billion in retail sales worldwide since its initial launch.
In the U.S., the all new "Power Rangers Samurai" series is Nickelodeon's highest rated kids action TV series in its time slot. The latest iteration of the series has been steadily debuting around the world and is now in most major markets. MarVista Entertainment is the exclusive distributor and key broadcast partners include Nickelodeon for Canada, Germany, the Benelux, the U.K., Ireland, Latin America, India, Greece, Eastern Europe, Australia and New Zealand; Canal J and Gulli in France; Italia
1 and Boing in Italy; Televisa in Mexico; YTV and Teletoon in Canada; and Grupo Banderiantes in Brazil. The series will continue to premiere through the first half of 2012 in Spain and parts of Eastern Europe.
"We've had great success in the U.K. where we partner with Nickelodeon as our global broadcaster," says Kirk Bloomgarden, senior vice president, international licensing for Saban Brands, who oversees all aspects of the company's global consumer products business.
Saban Brands has partnered with master toy licensee Bandai to drive the interactive games category worldwide with products such as action figures, vehicles and role play. Additional products are launching in conjunction with the television series and include key chains (Basic Fun), toys and construction (Mega Brands) and "squinkies" (Blip Toys).
Other major categories for the brand include sleepwear (Aykroyd in the U.K. and Ireland), youth apparel (Proyectos Comerciales in Latin America) and boys' outerwear (Blues Clothing for the U.K. and Ireland).
"We have secured apparel partners in every market," says Bloomgarden. "We've got leaders in each territory."
Across Europe (excluding the U.K.), footwear will launch from Leomil. Bedding and home goods (Belltex in the EMEA, Confecciones Melgar in Latin America) are another major category for the brand, as are costumes. Rubies is on board in the EMEA, Australia and New Zealand. Luggage and backpacks will launch as well from Trademark Collections in the U.K. and Ireland.
Saban recently signed with Parragon for publishing in multiple territories for coloring, activity and sticker books.
On the Paul Frank side, the international outlook for the brand is optimistic, thanks in part to its dual gender, cross-demographic appeal. In total, Paul Frank has more than 120 licensees worldwide for categories including apparel, accessories, publishing, novelty and home décor. There are more than 20 brick and mortar stores around the world, and its central character, Julius, will make its debut at the Macy's Thanksgiving Day Parade, Nov. 24.
"Since acquiring the brand a year ago, the strategy has been about expanding the licensing program in core categories where Paul Frank is already established, then going into new markets," says Bloomgarden.
The brand will place an emphasis on the Asian market, according to Bloomgarden. A robust roster of licensees is signed on for apparel, watches, outerwear, bikes and for retail stores.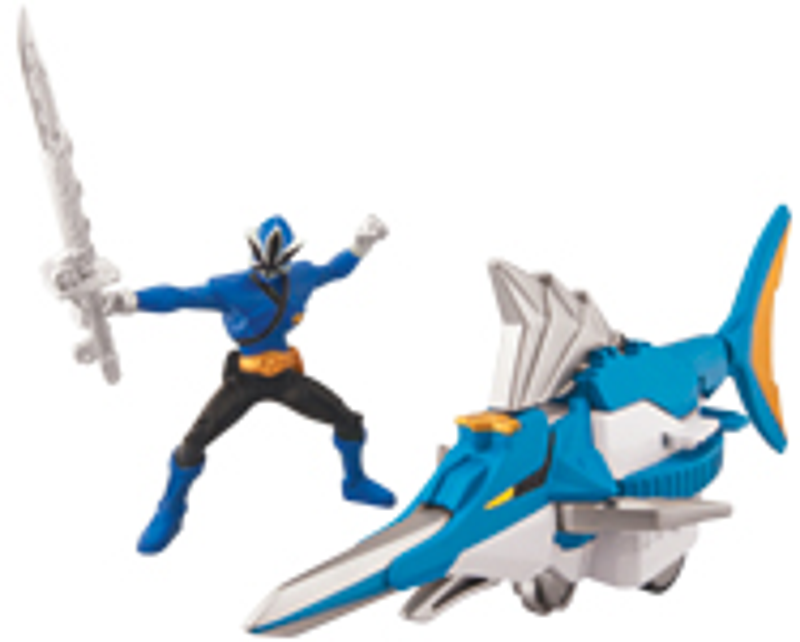 "Paul Frank really resonates with the Asian market," he says. "The brand has been in many markets such as Taiwan, Hong Kong, Thailand and even Australia for some time, but China and Korea are new for us."
Shanghai Romma is the master apparel licensee for China and has launched a soft range. A full range will launch this fall. Shanghai Romma will also open retail locations–a minimum of 60 stores over the next five years. The first store opened in September. In Korea, agent Asiana will represent the brand, and 10 licensees are already on board. Product is expected to launch in the fourth quarter this year.
In Western Europe, Paul Frank has enjoyed high brand awareness for more than 10 years. Demand is steady in the U.K., France and Germany in particular, and Saban is continually looking to bring on new partners. Moving forward, efforts will be focused on Eastern Europe as well.
"There is a store in Bratislava, Slovakia, so clearly there is a demand," says Bloomgarden.
Worldwide licensees include Bonnie Bell (lip balm), Curious Brain (apps), Marino Andriani (electronics) and Uncommon (iPhone and iPod skins and cases). Additional major categories include accessories, apparel, stationery, back-to-school, bedding and bikes.
Although not bolstered by a regular television series, Paul Frank will wade into broadcasting waters with a Christmas special scheduled to air in December 2012.
"Paul Frank's characters lend themselves so well (to entertainment content)," says Bloomgarden. "We want to bring them alive. There are stories just dying to be told."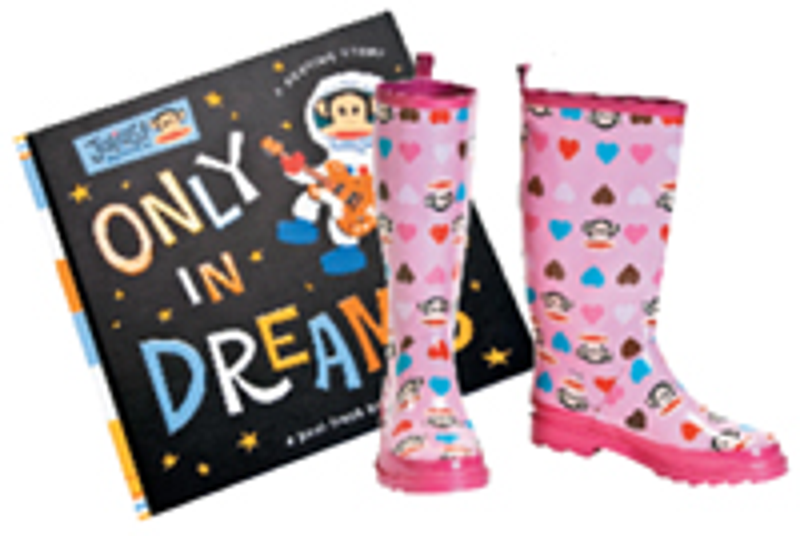 The special will air first in the U.S. and Canada, with international airings to follow. Plans are also underway to produce several more perennial specials for the 2013 holiday season.
For both properties, digital entertainment is also a crucial aspect of the licensing strategy. Saban recently launched a primary digital group to expand its capabilities and initiatives in all aspects of digital content, social media and interactive products.
"For Power Rangers, the digital growth is very much a part of the plan," Bloomgarden says.
The "Power Rangers Samurai SMASH" interactive adventure game for iPhone, iPad and iPod Touch is currently available through Apple's iTunes, and video game publisher NAMCO Bandai will release the "Power Rangers Samurai" game for Wii and Nintendo DS this holiday season.
"The message is that Saban Brands has staffed up the digital side of our business to support all brands because we recognize how important it is to our customers," he says.
Paul Frank has a mobile game app, "Paul Frank's Magic Balloon," in the market and an interactive website where users can create their own Julius character, meet other characters and explore the "Planned Pines" world. More content is expected digitally, as the Julius character translates well to the medium, says Bloomgarden.
Saban Brands is well positioned for growth worldwide with the strength of both properties while additional growth and expansion is likely in coming years based on the licensor's aggressive acquisition strategy.
Subscribe and receive the latest news from the industry.
Join 62,000+ members. Yes, it's completely free.
You May Also Like
Loading..