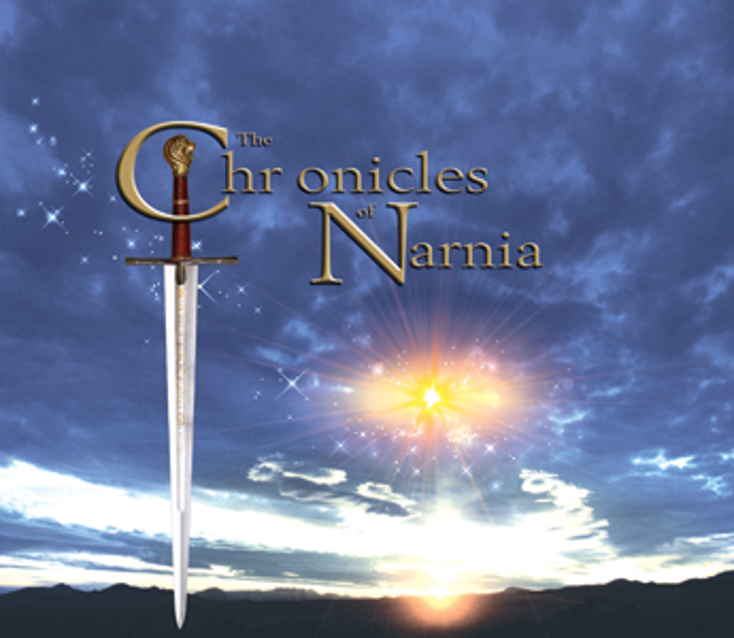 ]>The parameters of the luxury market continue to shift with more consumers spending big bucks on cars, home décor travel, and fashion.
Wealth, richness, opulence, splendor, sumptuousness, extravagance, and comfort are all synonyms for luxury, a word retailers use to describe the growing marketplace of aspiration. American Express Publishing's white paper, "The State of Luxury," values this marketplace at $400 billion in the U.S. And overall luxury spending in the U.S. is up 6 percent from 2003 according to Unity Marketing's 2004 luxury report.
UNITY MARKETING says cars, home-related spending, and travel top its list. However, contends Unity Marketing's report, "There are two ways to define luxury: intrinsically and consumer centrically. In the old worldview, luxury was defined as special qualities, features, and attributes intrinsic to the product." For cars, that means handling, hide leather seats, and wood paneling. In jewelry, it is platinum and gemstones. In linens, it is Egyptian cotton,
etc. But today, says Unity Marketing President Pam Danziger, "what marketers mean by the luxury market is largely subjective. Cartier and Bailey Banks & Biddle both target the luxury market. But each defines it differently. A single woman living in Des Moines is a prospect for a right-hand diamond ring at Bailey Banks & Biddle but is not likely to shop at Cartier." Danziger adds that new luxury companies recognize the need to incorporate consumer experience into the luxury experience. "They are not interested in buying more and more things...they want the sensation of luxury, so luxury marketers must transform their luxury things into experiences. Of course, Tiffany incorporates the experience. What is the monetary value of its robin's egg blue box? Virtually nothing, but the emotional payoff of receiving a gift from Tiffany is huge." According to a recent American Express Publishing Summit meeting, "Modern luxury is no longer just about status objects, it's also an emotional experience. Experts say it's making the most of personal relationships, getting back some time, and expressing personal taste. It can be a week at the beach or an hour in the bath. After all, being able to do what you love is the greatest luxury of all."
The American Express Publishing Summit concluded that the luxury consumer need not be ultra rich. Any one making more than $50,000 a year buys some luxury goods. According to Unity Marketing, especially avid luxury consumers are the 25 percent of the 111 million U.S. households whose income exceeds $75,000 per annum, particularly the 15.7 million households with incomes of $150,000 and above. What do these spenders have in common? They are mostly white, middle-aged (ages 45 to 64), educated, car and homeowners with households of more than three members and at least two income earners. "The top 20 percent make more, spend more, and save more. Affluent households have an after-tax income nearly two-and-a-half times that of average households, but their spending is less than twice the average. While luxury customers could spend more, they are highly motivated to protect and preserve their luxury standard of living. As a result, they have more left over for saving and investing," according to Unity Marketing's research. "As opposed to viewing the luxury consumer as a spendthrift, marketers need to see them as they are: cautious, risk adverse, and protective of their financial resources." A survey conducted by Applied Research & Consulting LLC during March 2004 discovered that 84 percent of more than 400 respondents-wealthy female homeowners between the ages of 35 and 50 with a median household income of $150,000-described their lifestyle as non-luxurious
The Applied Research survey lists 95 percent of those queried as happy to spend top dollar on superb craftsmanship and 93 percent for good performance, while only 37 percent would spend extra money for a prestigious brand. Meanwhile, says Applied Research, "Technology has been embraced by those surveyed for an array of products: three out of four (72 percent) already own a digital camera...74 percent have a DSL or another high-speed Internet connection ...and more than half own a laptop computer. Interestingly, while only one-quarter (25 percent) own a flat-screen television, almost half (46 percent) say they are likely to purchase one." "We are seeing a democratization of luxury, now available to more people than ever before," says Cary Silvers, global trend expert and vice president of NOP World Consumer. "In technology many ex-luxury items such as cell phones and computers now have become 'must-haves.'"
NPD Group analyst Marshall Cohen sees a similar trend in the automobile industry. "The lower tier of the consumer is moving upward. They would rather spend more money on a better product with additional emotional attachment, and the auto industry has capitalized on this trend." Accordingly, Mercedes, BMW, and Jaguar all are making models in the $35,000 price range. And these "junior luxury car buyers" now are aspiring upward. As a result, the $80,000 cars now are resurfacing remodeled and retooled. Adds Silvers, "So far we haven't seen any negative results from luxury brands producing lower-priced models." As long as these companies are holding their brand differentiation, they are holding their place. Naturally the more exotic names such as Lamborghini don't face that challenge. Lamborghini North America Brand Manager Ehren Bragg explains: "As the luxury market develops, the world's wealthy are finding what seems to be an ever-increasing amount of options for where and how to spend their personal income. The current abundance of vehicles only recently entered into the market in the $150,000 to $350,000 range is a perfect example of this situation. Lamborghini automobiles have pushed styling and technology to their limits while remaining an exclusive icon attainable by only a favored few. The Murciélago today holds the title as the world's fastest production car with a top speed rating of more than 205 mph. The Lamborghini Gallardo (suggested retail, $165,900 without taxes) will be on sale in the fall by dealers through the U.S. We expect to sell 1,000 Gallardos annually. The Lamborghini owner is typically entrepreneurial with an income in the $1.5 million to $2.5 million group. The common thread running through our customer base is strong individuality."
Consequently, Lamborghini has developed a "Collezione" of equally rarified driving accessories for its consumer, including driving jackets and vests, driving gloves, key holders, and a finely crafted driver briefcase for business travel. In the tradition of the famous fighting bulls the Lamborghini was named after, bull-hide luggage fitted for Lamborghini trunks has been specially designed and hand sewn from the finest hides. Specific luggage fits inside the trunk sections of the current Gallardo and Murciélago. Other accompaniments include a variety of active bags adorned with Lamborghini's black and yellow colors and Taurus shield crest, and black and yellow towels adorned with the Lamborghini bull emblem. Keeping in line with the lifestyle, the "Collezione" also contains a series of impressionable accessories patterned after the current designs of the vehicles. Examples include aluminum card and pen holders, as well as ashtrays. Hand-stitched leather wallets, money holders, and a knife-edged Gallardo letter opener are also available. Italian firm Schedoni manufactures most of the Lamborghini Collezione leather goods. Smaller items are personally hand crafted by Italian leather artisans. The aluminum work, styled internally by Lamborghini designers, is also the handmade product of handpicked local artisans. Ermenegildo Zegna is a contractor for nonleather pieces. "Anything we introduce that is rarefied, expensive, and high-tech enjoys great demand patterns," notes Michael Lock, president of Ducati Motorcycles North America. "Our customers are either die-hard Ducati enthusiasts or collectors of luxury automotive products who appreciate fine engineering and automotive performance. Customers increasingly are attracted to whatever is 'top of the range.'" "Top of the range" appears to be making a comeback in fashion, as well, according to NOP's Silvers, who notes that while "apparel was considered a commodity as recently as last year, certain expensive brands now are leading the way, especially on the younger fashion vanguard where the consumer appears to have no remorse at paying premium prices for fashion-on-the-forefront names such as French Connection." NPD's Cohen agrees that fashion designer brands are making a comeback, especially in classifications such as bags and shoes. "High-priced shoes in the $300-plus range are suddenly in reach for the consumer who views them as investment pieces," he says. "The customer says to herself she can wear the same outfit only once a week, but she can wear the same pair of shoes three or four times in the same period. This is the way she justifies her purchase. They become her style signatures."
And in fashion the signature element of style takes on an increasing importance as the price tag escalates. As television fashion commentator Lauren Ezerky notes, "At the peak of the style pyramid, boutique designers of extremely exclusive ready-to-wear are finding an increasingly noteworthy niche. Ultra-luxurious mini labels such as Zang Toi, John Anthony, and Chado Ralph Rucci are in growing demand in this top-tier area." For couture designer Maggie Norris, the whole point is that her customers "want to look very much like themselves and very different from their friends; this is why often when I make one of my designs for one of my customers I will vary it to reflect her personality and taste. I also am careful to use fabrics unobtainable elsewhere and often have the linings designed and signed by individual artists. This is my way of giving the woman willing to spend several thousands of dollars on one piece of clothing the value her investment demands. My attitude toward items outside the clothing collection is equally disciplined. Finally, after an entire year's work and reworking I perfected my first handbag modeled after a square, mysterious, ancient Chinese box with an antique Chinese closure. It will be made to order in a variety of combinations of vintage leathers and suede mixed with rare croc. Each bag will be one of a kind and designed specifically to the look and personality of its owner. They were invented to mirror the elegance and uniqueness of their owners. They are style signatures. In the future, I also dream about other unique lifestyle pieces-accessories for the home." "We have entered a new age of luxury," says Unity Marketing's Danziger. "It is the whole thesis of my forthcoming book, 'Let Them Eat Cake.' As the Baby Boomers reach the empty nesting years (ages 40 to 58), their income is highest. These people have the most to spend on themselves and their own indulgences." NOP's Silvers agrees. "I see an increasingly luxury-oriented society in the future. The conundrum is once the people have the ability to buy luxury, is it still luxury or does luxury become redefined? After all, difficulty of attainment and scarcity are the two key components of the luxurious. I think the exotic brands will have to keep moving further and further away from the public to maintain their luxury status." (c)
Subscribe and receive the latest news from the industry.
Join 62,000+ members. Yes, it's completely free.
You May Also Like
Loading..