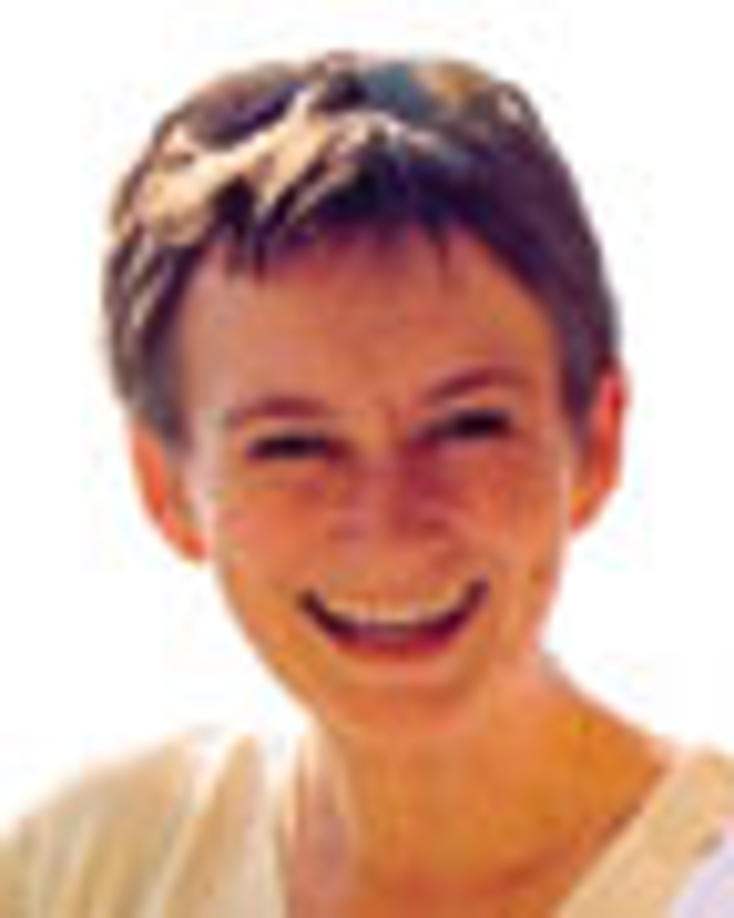 ]>New routes to retail
"I don't care that your products have licensed characters on; I only care about the price." This comment, uttered to a licensee by a major UK retailer, makes a nonsense of the traditional premise that a licensed product was worth a premium price because of the licence it bore. It also illustrates starkly just what's at the heart of retail requirements at the moment:price (or, rather, margin.)
The retail climate is particularly tricky at the moment, especially in the UK. NPD's License Tracker reveals that hyper- and supermarkets are increasing their share of own label and own brands at the expense of licenses. Against that out-of-town backdrop the UK high street, the traditional heartland of licensed products, is grinding into a rut where it looks likely to remain so for some time. And retailers, to whom the tiniest margins make all the difference, are implementing hard-hitting tactics. Tesco, for example, now operates on-line auctions with suppliers, in order to clinch the lowest prices (including for licensed products). Some retailers request mandatory discounts, shelf space can be bought, and there are big budget expectations for a host of expenses called 'trade marketing.' The impact of this on the FMCGsector was widely seen as a reason behind P&G's acquisition of Gillette: to increase the giant's leverage with the major retailers.
So
if you can't compete on price, how do you get your product to market? The good news is that the hottest, must-have brands will always find space in store and the noisy impact of Star Wars at the moment is testament to that. Otherwise, the competition is tough. As TLC's Lisa Shapiro comments, 'its not just about being good enough, its about what your product will replace on the shelf.'
Risk-averse retailers (just like teenagers) want to be different, but all together. The focus on price and margins is causing, as one commentator put it, 'a terrible blandness at retail, which may soon stifle creativity.' Suppliers, retailers and consumers alike are struggling to find colour and inspiration on the shelves and the evidence is that our love affair with the high street is cooling.
In addition to the immense pressure retailers are under to keep delivering growth in a market where consumers are spending all their money at Tesco, two important consumer trends are at work. The first is what Mattel's Jo Broadfield refers to as 'the mix of mass and class', i.e. the trend for for consumers to seek out mass market bargains and wear them with high-end designer purchases. It's fuelled by celebrities photographed in Top Shop t-shirts and Prada shoes, for example. The second consumer trend is to spend money differently. As TLC's Lisa Shapiro puts it, 'consumers have stopped shopping on the high street but they haven't stopped shopping.' They've turned to options like the internet and mail order.
So, faced with ever demanding retail requirements of low costs for interesting and special products, how can licensors respond?
Going Direct to the Mass Market
The buzz words are "direct to retail". The major studios and licensors have already recognised that the best way to engage with big retailers is by working directly with them. There are a number of advantages. Deals can be pan-European; there are terrific economies of scale; and exclusivity is usually implied so that the retailer can 'own' a character or a look. From the retailer perspective, a direct to retail deal delivers better margins, and may also result in good design and the chance to develop and 'own' a brand in store. But successful direct to retail executions depend on licensors being able to demonstrate speed and flexibility, as Aysha Kidwai, commercial director of retail and design specialist Watermelon, explains: 'when a retailer is competing with hypermarkets or discounters, every product must be differentiated and distinctive. The design must be good, but the execution must also fit into the retailer's critical path so products can get to trial very quickly.' Successful direct to retail deals enable the risk-averse retailer to start small but expand a line quickly to realise its full potential. Aysha stresses that flexibility on the part of the licensor is essential. 'Rewrite the traditional model,' she says. 'Spending weeks agonising over contract details is off-putting for a retailer. You have to turn on a sixpence and still deliver quality.'
Nickelodeon's Jean Philippe Randisi makes an important point about direct to retail deals: that they only make sense at a certain point in a property's life cycle. 'Going straight into mass market is a risky approach, because it takes time to build up your property's profile with consumers and the mass market hasn't got time to wait,' he says. This patience informed Nickelodeon's successful launch of Dora the Explorer products. Dora was launched in the UK in Argos, a single destination for consumers, but not until the show had enjoyed 18 months of ongoing exposure on Nick Jr. The success in Argos facilitated the expansion of the licensing programme to mass market and other stores. Similarly, in France, Nickelodeon waited until Dora had been on TF1 for a year and on cable for two years before the first products went into Toys R Us and Galeries Lafayette. In the Benelux countries, the first campaign with retailer Bart Smit has begun, 18 months after Dora first appeared on Nick Jr. 'Take your time,' says Jean Philippe. 'The mass market is not where you develop properites.'
Disney and Warner Bros have been working directly with retailers on a pan-European level for some time. Disney steers different retailers towards different characters, to engender a sense of uniquenes for each of them; Carrefour's recent introduction of a Winnie the Pooh infant range using a special style guide is a good example. In the UK, Watermelon's long-term relationship with Marks and Spencer has enabled properties, such as Forever Friends and Snoopy, to evolve into highly-sophisticated product designs with a distinctive hand writing. Over time, different things have been tried and tested and the properties have built a profile in store.
Alternatives
If you can't compete with direct to retail at Tesco and Carrefour, and the high street is struggling, what are the alternatives for getting your brand to market?
Nickelodeon's Jean Philippe Randisi suggests the simple answer is this: 'become more visible in other outlets, such as independents, mail order and speciality stores, until your property has enough awareness to compete in the mass market.' He doesn't believe that direct to retail will open the door of a mass-market giant if your property is not already on its radar. 'At the end of the day, if you can't get a decent shelf space in a mass-market distributor then you need to focus on other channels,' he says. 'And the good news is that the consolidation of super- and hypermarket chains is not the only trend at retail at the moment.' In fact, retail is diverging. On the one hand, hard-discounters are growing ('we never used to talk to them but now we do,' admitted one agent) and on the other, unique and speciality stores, are becoming more receptive to licensing as they also strive for differentiation.
Strategic retail placement
One option is to head up-market and place a brand strategically with a prestigious retailer, such as Selfridges in London. Some time ago, Powerpuff Girls teamed up with designer Marcus Lupfer for a capsule collection in Selfridges. The small range attracted press attention and was spotted by high street chain, Top Shop, which then adopted the look in its own stores. This model, which puts the property in a top-end outlet as a strategy to inform the mass market, is becoming more common. For the licensor the lack of volume sales is made up for by great press coverage, brand credibility and elevation into the rarified echelons of the fashion world. Disney's vintage Mickey, for example, has been clearly delineated to make sure there is something for every type of retailer. Warner Bros has worked hard to get fashion collections into boutiques. In another example, Dolce & Gabbana, has adopted D. C. comic superheros into its fashion line. The vintage trend has helped all this happen. And it can rely on a stroke of luck, suggests Lisa Shapiro. 'In cases like this, your inclusion can be at the whim of the buyer. Money can't buy it,' she says.
Independents
Another alternative is to win over the independent sector, a time-consuming approach, but one favoured by brands such as Barbie and Chupa Chups, looking to raise awareness of their own fashion lines, and licensees like Art Meets Matter.
Many small chains or independents have a distinct personality and a highly individual style. For a small product range it can be useful to be part of a 'curated' offering and it emphasises the aspirational and 'hard to find' qualities of the property.
Medium-sized retail
As the big chains and supermarkets build strength with direct to retail deals and their own brands, it's no surprise that the medium-sized retailers want a piece of the action. And this is exactly where UK-based Pedigree's Sindy brand is winning shelf space. Re-launched 18 months ago, the 43 year old fashion doll finds itself competing for the same audience as Barbie and Bratz, both behemoths in comparison. But Pedigree's Denise Deane is candid about the opportunities at retail. It's tough, yes. But perhaps, suggests Denise, brands that are in development and that are not over-exposed can win through wtih retailers that are looking for a crucial point of difference. Sindy will soon be appearing in Sainsbury and Waitrose.
Online
The internet is acknowledged as a great place to build a niche brand, to test an audience and also to sell branded, highly recognisable products. E-bay has recently been voted the best-regarded brand on the internet although very few brands are using it to test markets or become an outlet for a definitive range of products. Others are launching dedicated e-commerce sites, though. Hasbro and Power Rangers online shops are open and
launches in July. Others will follow.
Amazon (which dominates on-line retailing and will soon operate all Marks and Spencer's online shopping) has a convincing range of Star Wars toys from 15 licensees this summer. A shop with no limits on shelf space sounds like the perfect retailer. But CPLG's Vickie O Malley cautions that the same inventory issues can plague on-line retailers as bricks and mortar ones.
Events to attract customers
Events in shops and 'retailtainment' are age-old tactics used to attract shoppers and keep their interest once they are in the shop. A very successful execution of the idea took place recently in a selected number of Asda shops over a weekend in April, in association with World Wrestling Entertainment. The initiative included featuring characters from the show and other attractions, to support the WWEproducts in the shop.
In-store initiatives are what brought the Woolworths buying team into the Cartoon Network offices recently to get into the mindset of a child out shopping. Cartoon Network's Simon Cox stresses that whatever you do, don't give up. 'There's no point being gloomy about it. Instead, learn more about how retailers work and find a way to help them sell your products,' he says. To this end, Cartoon Network (which relies heavily on advertising revenues from toy companies) has kept up a continuous dialogue with toy retailers. 'The message from the toy industry is that discounting hasn't helped in the long term. Now we are looking for solutions that add value to the toys on offer and drive people into the stores,' Simon says. Competitions, promotions, advertising and events are some of the vehicles that will achieve this. Cartoon Network's access to broadcast, TV production, websites and licensing all helps, in the same way that Nickelodeon is able to support retail activity for Dora.
The central dilemma facing licensees is summed up by CPLG's Vickie O'Malley; 'If you can't compete, go somewhere else'. Harsh, but realistic. Her own view is that soon enough, one or two retailers will take a risk with a property or product that is out of the ordinary and be richly rewarded for it. If consumers have money to spend and aren't inspired by shops, they will spend it in some other way. And until the retail scene has shaken out its failures and re-invigorated other sectors, licensors will do best by working with existing retailers and opening up new channels to inspire the customer. The evidence so far is that it will make us better listeners and better innovators which is all good news for the consumer.
Subscribe and receive the latest news from the industry.
Join 62,000+ members. Yes, it's completely free.
You May Also Like
Loading..