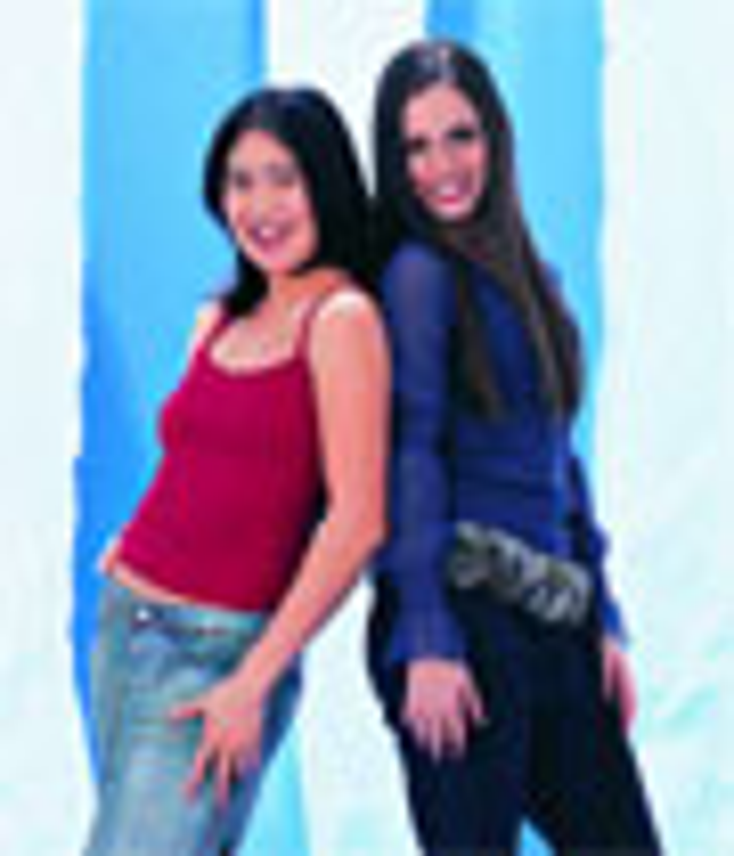 ]>Retailers seek the latest trends and new resources at MAGIC Marketplace.
Retailers set to descend upon Las Vegas, NV, for the February 18 to 21 MAGIC Marketplace are betting their open-to-buy dollars on trend-right merchandise for immediate, back-to-school, and fall 2003. Five retailers who spoke with License! say MAGIC Marketplace-which encompasses MAGIC, WWDMAGIC, MAGIC Kids, and the edge-will offer all of this, as well as a plethora of licensed (particularly character) and branded merchandise (particularly in the women's junior and kids' sectors). Beyond their core vendor lineups, retailers also are eager to discover new resources; and while private label has become a major point of differentiation for many retailers, most who spoke with License! say private label is not on their list of initiatives.
"We try to offer the trend as it's happening, so at MAGIC we're looking for trends that have already started-consistent with what our customer responds well to. We are always interested in extensions of products that drive a trend. Our apparel/accessory resources include: Mudd Jeans, Paris Blue Jeans, and Hot Kiss. We are also connected to big character licenses such as SpongeBob and Care Bears. Our No. 1 objective is to find new sources. Our business is based on current trends, so our first choice is to find branded resources. In the event we can't find them, we'll go to a private label." -Sharon Pommer, vice president and general merchandise manager, Alloy"This year, we'll pursue advantageous buys for at-once delivery, and focus on developing product for third and fourth quarters 2003. As a seller of functional fitness wear, 80 percent of what we buy in apparel is technical fabric for improved performance, and we are constantly working with our vendor partners on new fabrics. We validate color direction at MAGIC, as well as look at the street influence on what will be worn inside-and outside-the gym. We offer a 50/50 mix of private label and national brands and are starting to expand our assortments to some regional players to capture member differences in Texas vs. California vs. Omaha. We will spend our efforts on identifying new partners for regional fashion and fabric needs."-Barry DeVilbiss, vice president, retail products and services, 24 Hour Fitness"My key buyers involved in the apparel business and I will be looking at opportunities for now and the second and third quarters. We're always looking for trendy vendors that are well-priced. MAGIC is a good show to shop for trends, and to see how effectively licenses are applied."-Beth Schlansky, vice president, licensing, Spencer Gifts, Inc."Mervyn's will start to look at back-to-school for 2003, with merchandise appearing in stores in July 2003. At MAGIC, we focus primarily on boys' apparel. So, we are looking for what's new and exciting in the world of young men and how we can interpret that for boys. We are not looking for any private-label suppliers because all private label is booked with our in-house sourcing agency."-Judy Howard, vice president, merchandise manager, kids, Mervyn's"From immediate to fall and back-to-school, we'll look at all categories. Licensing affects every category we carry, so that's our focus at MAGIC. We look at the edge in particular for trend inspiration.I hope to shop some new resources at the upcoming show. As for private label, we're open to, but not searching for, such partners." -Karen Talley, divisional vice president, accessories, Hot Topic
Subscribe and receive the latest news from the industry.
Join 62,000+ members. Yes, it's completely free.
You May Also Like
Loading..