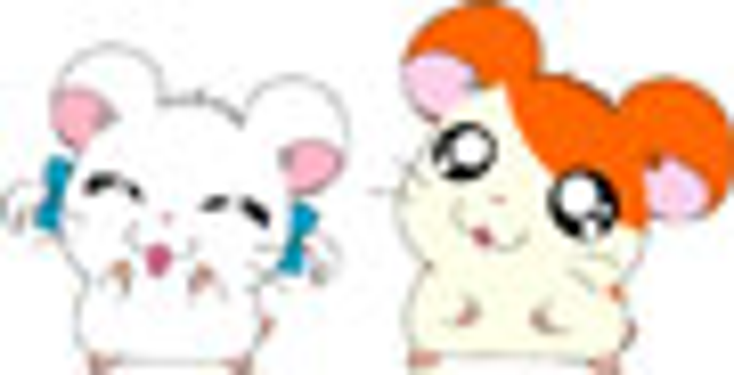 ]>Exhibitors say the word on new product debuting at BookExpo America.
BookExpo America, being held June 3 to 6 at the Chicago Convention Center, is set to feature more than 2,000 exhibits and 500 authors. This year's show also will offer new areas on the show floor including the Graphic Novel/Comic Pavilion and the e-Book Experience, as well as expanded Children's Book and Spanish Pavilions. Here's a peek at some offerings for the show and beyond.
Walter Foster Publishing will celebrate Mickey's 75th birthday with the "Mickey Mouse and Friends Drawing Book & Kit." The package comes with a 32-page drawing book, and includes drawing pad, glitter glue, draw-your-own-story book, and glow-in-the-dark Mickey stick-ons, to name a few. The product hit shelves last month, along with drawing kits from The Fairly OddParents and Dora the Explorer, as well as My Little Pony coming in July. Also on tap for August is the 32-page instruction book, "How to Draw the Best of Nickelodeon," including step-by-step instructions for drawing characters from SpongeBob SquarePants, Rugrats, Jimmy Neutron, Rocket Power, and The Fairly OddParents.Chronicle Books will showcase "The Bad Girl's Guide to Getting Personal" with author Cameron Tuttle on hand for signings. Her "Bad Girl's Guide" book series is Chronicle's second-best-selling franchise. Paramount recently acquired the TV rights to produce a pilot and 30-minute comedy series (think: a hipper Friends meets a less sophisticated Sex and the City) based on the book franchise. HarperCollins Children's Books is set to launch a publishing program based on new feature film Robots, produced by Twentieth Century Fox and Blue Sky Studios. The movie tie-in book program will roll out in December with 10 titles: two novelty books, one movie novelization, one movie storybook, one chapter book, two beginning readers, two 8x8 storybooks, and a joke book. In addition, Harper will launch a 30-book program in September with seven titles based on the Astro Boy TV series from Sony Pictures Entertainment and Tezuka Productions. Product includes one color and activity book, one color and sticker book, two beginning readers, two storybooks, and one chapter book.Meredith Books and Discovery Consumer Products will publish books based on TLC's While You Were Out and Clean Sweep series, slated to release in 2005. Additionally, Meredith and Discovery will continue to expand the Trading Spaces publishing franchise in 2004 with the release of four new how-to design titles. Meredith also will publish a Monster Garage-inspired title, "Monster Nation," in stores May 2004. Motorbooks and Discovery Consumer Products will release the next two installments in the Monster Garage how-to publishing series: "How to Weld Damn Near Anything" (coming July 2004) and "How to Paint Damn Near Anything" (holiday 2004).Random House Children's Books will celebrate the 100th anniversary of Dr. Seuss' birth with two all-new Seuss titles: "Dr. Seuss Nursery Collection" and "Your Favorite Seuss: A Baker's Dozen by the One and Only Dr. Seuss." RHCB also will launch a publishing program to coincide with the release of Disney/ Pixar's The Incredibles, coming to theaters this November. Publishing programs for Nickelodeon's The SpongeBob SquarePants Movie (November 2004) and Mattel/Barbie's The Princess and the Pauper (fall 2004) are set to roll out this fall. Additionally, the company will expand The Precious Moments brand with a 6x6 board book series, as well as a new coloring and activity book, both scheduled to hit shelves in mid-May.Templar Publishing (UK) and Silver Dolphin (U.S.) announced a licensing program for Templar's "amazing baby" book series. RJM Licensing, Inc., is the licensing agent. The "amazing baby" series is designed to reflect major developmental milestones in children ages 3 months to 2 years. Available categories include apparel, feeding items, plush/toy, video/audio, bedding, wallcoverings, and room décor.Simon & Schuster Children's Publishing brings six favorite "Peanuts" scenes to life with "Peanuts: A Pop-Up Celebration," in stores August 2004. Each full-color pop-up is adapted from an original Charles Schulz comic strip. A limited-edition version also will be available. In September, S&SCP will release "The Great Pumpkin Strikes Again." The 8x8 paperback will pick up where the Halloween TV tie-in, "It's the Great Pumpkin, Charlie Brown," ends.By mid-summer, the SanPaul Group is slated to publish coloring and activity books based around characters Q.T. Pie and Smart E. Co-publisher Galen T. Pauling and author Stephanie Sanders will meet with retailers at BEA and look to expand the Q.T. Pie brand. Notes Sanders, "It's good to see retailers catching on to the power of the ethnic market."L.A.C. Communications, Inc., will feature its "Mama Says..." title at BEA and also will announce the second book in the series, "Papa Says..." to be published in early 2005. According to L.A.C. President Louis Cannizzaro, the May 2004 launch of "Mama Says...When A Wolf Is Chasing You, Throw Him A Biscuit But Don't Stop To Bake Him A Cake" is off to a strong start with licensing opportunities in clothing, entertainment, scrapbooks, and greeting cards.Howard Publishing will introduce its fall lineup with new titles including "Beauty Beyond the Ashes: Choosing Hope After Crisis" by 9/11 survivor Cheryl McGuinness; "Chop Shop," the second book in the Bug Man series by Tim Downs; "What Works When Life Doesn't" by Stuart Briscoe; "The Trumpet at Twisp" by Doris Elaine Fell; and "A Scandalous Freedom" by Steve Brown.DIC Consumer Products, the licensing and merchandising arm of DIC Entertainment, strikes new publishing deals for Strawberry Shortcake. In the U.S. and Canadian markets, Leisure Arts will release six needlework and craft books in August, while Meredith is on board for two sound books in November. This spring, Scholastic Inc. will publish one how-to-draw book in the U.S., Canada, UK, Australia, and New Zealand. Additionally, Penguin Group plans to roll out approximately 14 new titles in 2004.Andrews McMeel Publishing will introduce the "Get Fuzzy" calendar line, based on the comic strip by Darby Conley. Product is scheduled to ship in July 2004, and includes wall, mini-wall, desk, and day-to-day calendars. Scott Adam's popular comic strip, "Dilbert," also is scheduled for a July calendar line. In September, "The Religion War" will launch as the sequel to "God's Debris," Adam's first non-"Dilbert" title. To coincide with the hardcover publication of the sequel, "God's Debris" will appear in its first trade paperback edition.From Collector Books comes "The Official Precious Moments Collector's Guide to Figurines." The 432-page paperback guide (suggested retail, $16.95) began shipping in mid-April to all major bookstores.Jodere Group offers up several titles that provide spiritual guidance with practical applications, including "How Men Have Babies: The Pregnant Father's Survival Guide," an ESPN-style guide to pregnancy with promotions on Father's Day and the new holiday, Expectant Father's Day (September 9). Teacher Created Materials, a publisher of instructional books, manuals, and activity books for use with children in classrooms K-12, and The World Almanac team up on "The World Almanac For Kids: Brain Teasers" for children ages 5 to 7. Also on tap for The World Almanac is a series of maps and atlases by Hammond World Atlas Corporation. Each of the titles in this new series combines atlas pages and maps with World Almanac data.Tokyopop is set to display its expanding family of manga, cine-manga, sports manga, and novels at this year's BEA. Key titles include "Rave Master," "Tokyo Trives," and "Princess Ai" (by Courtney Love and D.J. Milky). Tokyopop also will give away its "Sneaks" manga samplers, and will host a drawing for one retailer to win every book on display at the company's booth.
Subscribe and receive the latest news from the industry.
Join 62,000+ members. Yes, it's completely free.
You May Also Like
Loading..