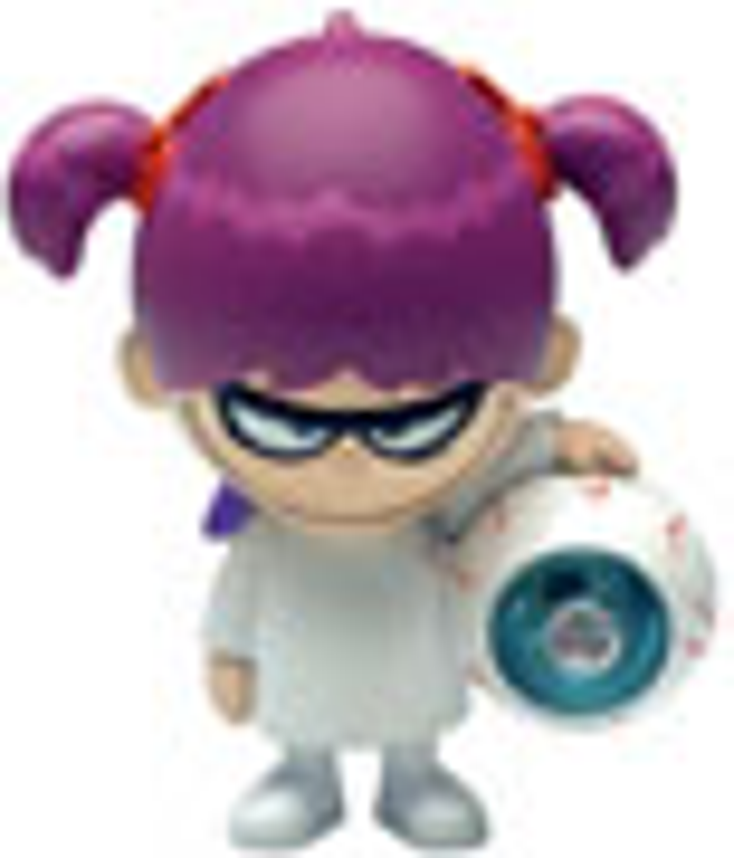 ]>Long after public art exhibits leave town, they can continue to generate revenue through licensed product.
Thanks to a proliferation of artists—and the sponsorships behind them—city spectators and art appreciators alike have been granted the gift of eye-catching public art that ornaments cities from New York to Sydney. While strolling to work or running for a subway, passersby can't help but catch a glimpse of creativity that transforms ordinary city streets and public spaces into a gallery-like atmosphere. Several years ago CowParade, an artistic procession of cows, showed its colors in cities that stretched from Atlanta to Zurich. What began in 1999 as a Chicago exhibit evolved into 22 additional exhibits, featuring more than 3,500 sculptures. The cows later crossed the Atlantic and Pacific, spanning nine countries and four continents. Via a licensing program handled by Morristown, NJ-based ImagineIF Brand Development & Licensing and Collectible World Studios, it has garnered an extensive
roster of licensees, indicating potential for other art programs. The ongoing Big Apple Fest and upcoming The Gates Project for Central Park place New York City on the map as a new launching platform for public art.
Gate Drape Artists Christo and Jeanne-Claude, the dynamic duo internationally acclaimed for 18 works of art spanning more than a 40-year period, have granted an organization an exclusive, worldwide, royalty-free license to use their intellectual property—The Gates Project for Central Park. Nurture New York's Nature (NNYN) is the organization of choice for the artists who are recognized for their unusual works, in which they drape fabric over bridges, coastlines, and buildings. Previous works include The Pont Neuf Wrapped, Wrapped Reichstag, and Wrapped Coast; all use fabric as a medium for expression.
Why Nurture New York's Nature? This nonprofit organization aims to create public awareness for the importance of nurturing nature for the health and well-being of the city's inhabitants, while supporting the arts. The Gates is a 16-day public art event to be held in February 2005. Entirely financed by Christo and Jeanne-Claude, the project will dress 7,500 gates that line the edges of Central Park's walkways with free-hanging saffron-colored fabric. The fabric will be suspended from the top of each gate, and the gates will be spaced at intervals, allowing the fabric to dramatically wave in the wind while forming a golden ceiling.
Leslie Hoffman, executive director of NNYN, says it is exploring licensing and sponsorship deals. "We're positioning companies to join Christo and Jeanne-Claude to support NNYN," explains Hoffman. "We are seeking licensees and product manufacturers that live up to and exemplify its best practices and corporate responsibility." A major licensing and sponsorship initiative currently is underway. To date, this includes working with The Metropolitan Museum of Art to market a range of products such as tote bags and prints; all proceeds are being donated to the museum and NNYN. The Gates' documentation and preparatory drawings also were the focus of a recent exhibit at The Met.
At press time, future plans include a calendar of high-profile events, such as a Leaders' Summit on the Future Green City, concert, gala, and Fashion Week party. The summit aims to gather corporate leaders and innovators, enabling them to explore opportunities in environmental products and services. It also aims to use licensing to assist sponsors with creating special product. An "experience space" likely will serve as a retail destination. Says Hoffman, "We are very close in our negotiations with a major real estate developer and a number of other companies. We have received some sponsorship commitments, as well."
Core of Creativity
Capitalizing upon "The Big Apple" moniker, Big Apple Fest, a philanthropic exhibit designed to promote a revitalized image of New York City, aims to foster creativity and stimulate tourism. The apples, each designed by a different artist, currently are on display through mid-October in the streets of New York City. The program provides NYC with a ripe opportunity to raise revenue for nonprofit organizations such as City Harvest, Police Athletic League, and NYC & Company Foundation.
Major artists and designers already have taken a bite, including Dennis Oppenheim, Cindy Sherman, Nicole Miller, and Diane Von Furstenburg. More than 300 artists have registered and submitted 1,000-plus designs; approximately 150 apples have been picked.
A licensing program is in development for Big Apple Fest, which is expected to develop into an annual marketing platform. At press time no licensing agreements had been signed. Says Jon Clay, managing director, Big Apple Fest, "We are in discussions, but do not have firm commitments. We are speaking with licensees that have distribution to the gift and specialty stores for figurines and replicas." After launching an upscale collection, it plans to introduce plush toys and apparel, and also will target the mass market.
Cow Crazy
Most of us recall when the cows arrived in our cities—from New York to Houston, Kansas City, Las Vegas, and beyond. According to Jerry Elbaum, president, CowParade Holdings Corporation, CowParade New York 2000—endorsed and supported by former Mayor Rudolph Giuliani—was among the first public art exhibits staged simultaneously in all five boroughs of New York City.
CowParade Europe Ltd., its UK subsidiary, manages the cow parades in Europe and Africa. Foreign cities include London, Dublin, Brussels, Latvia, Tokyo, Auckland, and Sydney, among others. This fall, the cows will graze in Cape Town and Johannesburg, and are expected to saunter into Boston, Moscow, Monaco, Barcelona, Florence, and São Paulo in 2005.
Long after the cows go home, revenue is still being pumped by licensed product. Most of the artists, who include such well-known talents as Peter Max and Eric Waugh, assign the copyrights to CowParade, which has garnered more than 3,000 individual pieces of art that can be used for licensing. It includes all genres—from classical to irreverent and humorous sculptures. Its core licensee is Westland Giftware, which has created more than 200 6-inch replicas; suggested retails range from $13 to $25. Collectible World Studios Ltd. is another licensee that produces collectibles for the UK and European markets. It also manages e-commerce in Europe and features a CowParade store on its Website.
Via a recent agreement with cream-centered lollipop Chupa Chups, the cows soon will appear on its packaging. Other licensees include PinUSA (collectible pins), Portal Publications (calendars), Orange Frazer Press and Workman Publishing (books), Accessory Time (watches), MBNA America Bank NA (affinity cards), and Art Select (online graphics). In addition, CowParade entered into an agreement with GoCollect.com for an online store that went live last month.
At this year's Licensing Show, the company unveiled CowParade Baby, CowParade Kids, CowParade Cool, and CowParade Home. Says Elbaum, "We also intend to develop independent properties focused on 'character cows,' such as 'Daisy's Dream.'" Altogether, licensed products are expected to amount to approximately $75 million to $100 million worldwide in the next 12 months.
CowParade entered into an agreement with Asatsu-DK, a Japanese advertising agency that produced CowParade Tokyo in 2003 for its client, Mitsubishi Estate Company Ltd. It recently entered into a new multi-year agreement with ADK to promote events in Asia. It will have the exclusive rights to the art from each. It also launched a scholastic program with schools nationwide, which encourages children to create art for "Mini Moo," a smaller version of the cow. At press time, Sanrio Far East, Ltd. signed on to represent Cow Parade as the exclusive licensing agent in Japan.
Subscribe and receive the latest news from the industry.
Join 62,000+ members. Yes, it's completely free.
You May Also Like
Loading..