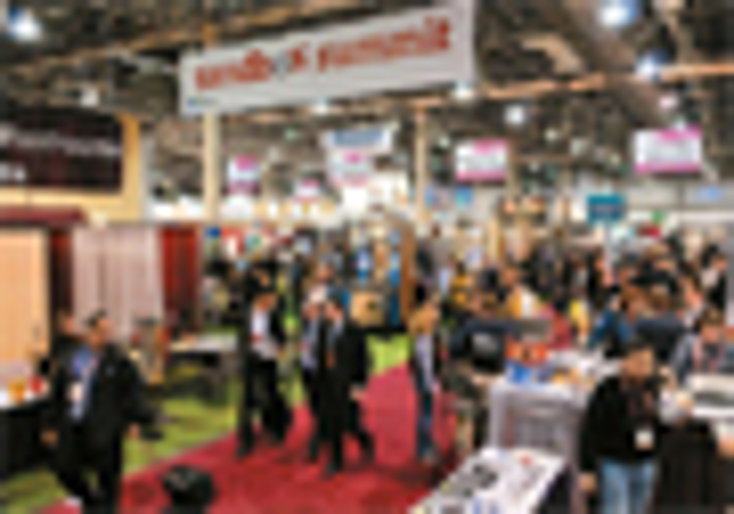 The Consumer Electronics Show launches Sandbox Summit, a platform combining technology and toys.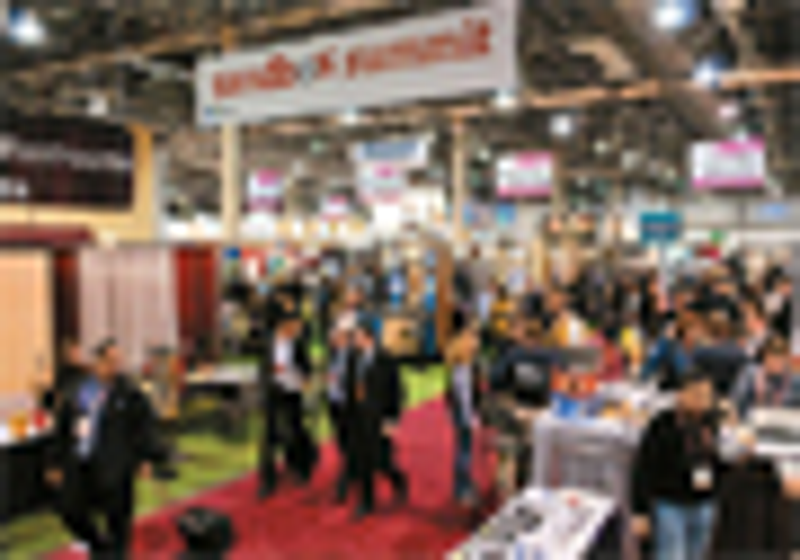 The International Consumer Electronics Show (CES) is often referred to as a playground for adults, filled with fun gadgets and tech toys that send grown men and women into fits of childish behavior in the "I want that!" vein. But this year, the adults moved over and made room for the actual kids.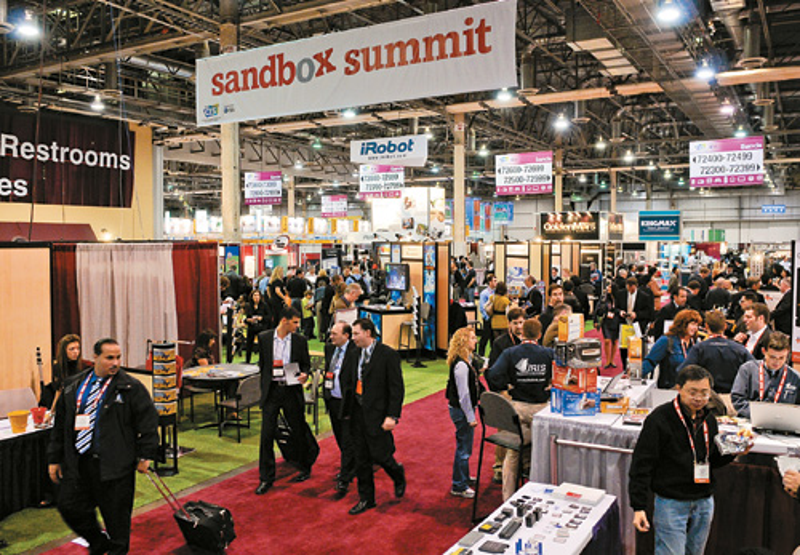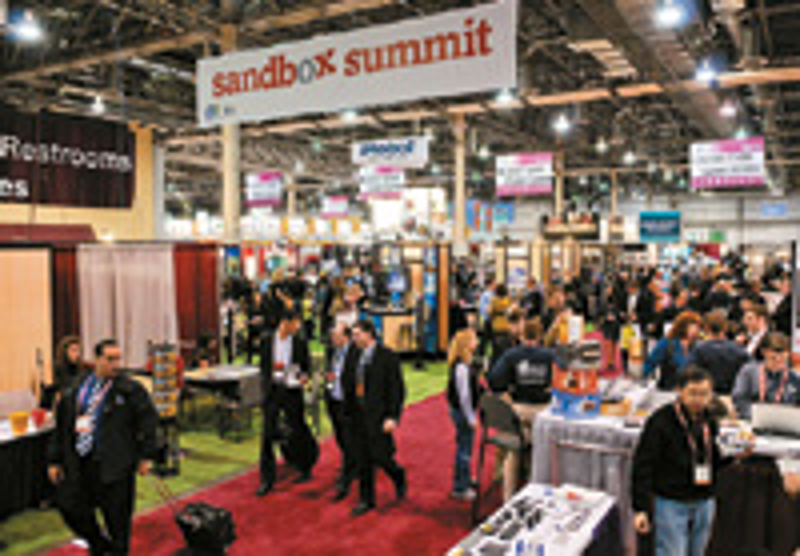 The first annual Sandbox Summit, sponsored by the Parent's Choice Network and held in conjunction with CES (Jan. 7-10 in Las Vegas) gave a dedicated platform to the subject of technology and how it affects kids. Presenters offered new research and let brand managers openly discuss the challenges of developing technology, both on and offline, for kids.
On hand were representatives of such powerhouse properties as Nickelodeon, Sesame Street, and the Cartoon Network. Mattel's Barbie line presented its own success story linking the online experience with the physical, while academics debated just what constitutes appropriate media and technology for kids as young as two.
Children are exposed to digital
media at younger ages every year, are spending more time playing with or using media, and live in homes with an increasing number of electronics items, according to research from the NPD Group. Sales of gaming devices and child-themed product continue to climb, according to the Consumer Electronics Association (CEA), and parents' acceptance of digital technology in the lives of their children is growing as well. It really is a digital world, and there's a lot at stake for toy makers, product developers, and brand managers.
Do Your Research
"Shake your money maker," declared a rather famous, short, furry red guest at the Sandbox Summit. "My money maker is fine," replied his co-presenter, Terry Fitzpatrick, executive vice president of distribution at Sesame Workshop. Fitzpatrick may have been addressing a Muppet named Elmo, but his answer was an understatement. Sesame Street and its line of characters, toys, and media properties have been blazing a trail in educational products for children for the past four decades.
Instead of pails and shovels, kids are now playing with mice and joysticks. The trick, said Fitzpatrick, is to provide the best pails and shovels in the digital world. And the digital world is really no different from the analog one, which is why Sesame Workshop's Joan Ganz Cooney Center released a new study in December highlighting this newest frontier in children's play titled, "D is for Digital: An Analysis of the Children's Interactive Media Environment with a Focus on Mass Marketed Products that Promote Learning."
The study looks at children's media usage, consumer market trends, and the current state of the market including toys, video, and computer games. These markets combined represent approximately $36 billion in sales, according to the report.
Children's themed products are carving out a sizable niche in the consumer electronics industry. According to Shawn DuBravac, economist for the CEA, growth in several key product categories such as digital cameras, portable music players (including radios and boom boxes), walkie talkies, and even TVs is equally weighted between children's and adult product. And for product developers, the message is that kids don't necessarily want toy versions of electronics, but rather electronics designed with them in mind.
A Dora the Explorer camera or Barbie MP3 player won't have an edge over a more fully featured adult product if it limits usability, cautions Warren Buckleitner, Ph.D., editor of the
Children's Technology Review.
The camera needs to be more rugged to withstand kids' use and abuse, but children also want to view photos on a screen display, be able to print them out, and use most of the features found on their parents' digital camera. "Real tools trump toys," says Buckleitner. "Especially when the cost is about equal, like the iPod Shuffle compared to the Barbie MP3 player."
Webkins Envy
One thing that gives a product in the kid category an edge is having an online or virtual component, such as the Barbie MP3 player. Girls plug in the flash-based player via a USB port to a computer and are automatically linked to the Barbie Girls social community. There they create an avatar (online persona), earn virtual Barbie Bucks, decorate their rooms, and give each other makeovers.
The site reached 1 million registered users in its first 28 days and one year later, boasts approximately 10 million girls as members, says Rosie O'Neill, brand manager for Barbie marketing. Mattel has since added a CD-ROM-based game with collectible flashcards that, when scanned, become part of the Barbie Girl virtual world.
Even retailers are getting into the act. Target and Wal-Mart have sponsored virtual lounges, and Target recently hosted its first "model-less" fashion show using avatars instead of people. Tween girls can go to
Target.com
, design their own outfits, accessorize, and then e-mail them to a parent or friend.
The most successful programs are based on the Webkinz formula where kids buy (and collect) $12 stuffed animals to gain a one-year membership to a virtual world. Companies should pay attention to this formula, advises Buckleitner, as kids respond well to such straightforward propositions.
"Disclose everything upfront," he says. "Know the difference between informing and selling." Advertisements are fine, but make sure they are identified as such and not mixed in with content, which risks betraying a child's trust. And don't misrepresent an educational toy without solid research to back it up.
Don't put a time limit on paid content or restrict access to something a child has created on a Web site. "That's equivalent to going into a child's room and super-gluing their toys to the floor," he says. "Not nice." Nor is it advisable to exploit tired and frustrated parents, cautions Buckleitner.
The truth is, there's hardly a toy today that doesn't have a chip in it and nary a company that doesn't want an online profit center. The real trick is in developing electronic toys and games that are appropriate, fun, and meet with parental approval—not much different from our non-digital toys of the past. "Technology is just another toy," says Buckleitner. "Let's get over it and tap into it."
Subscribe and receive the latest news from the industry.
Join 62,000+ members. Yes, it's completely free.
You May Also Like
Loading..