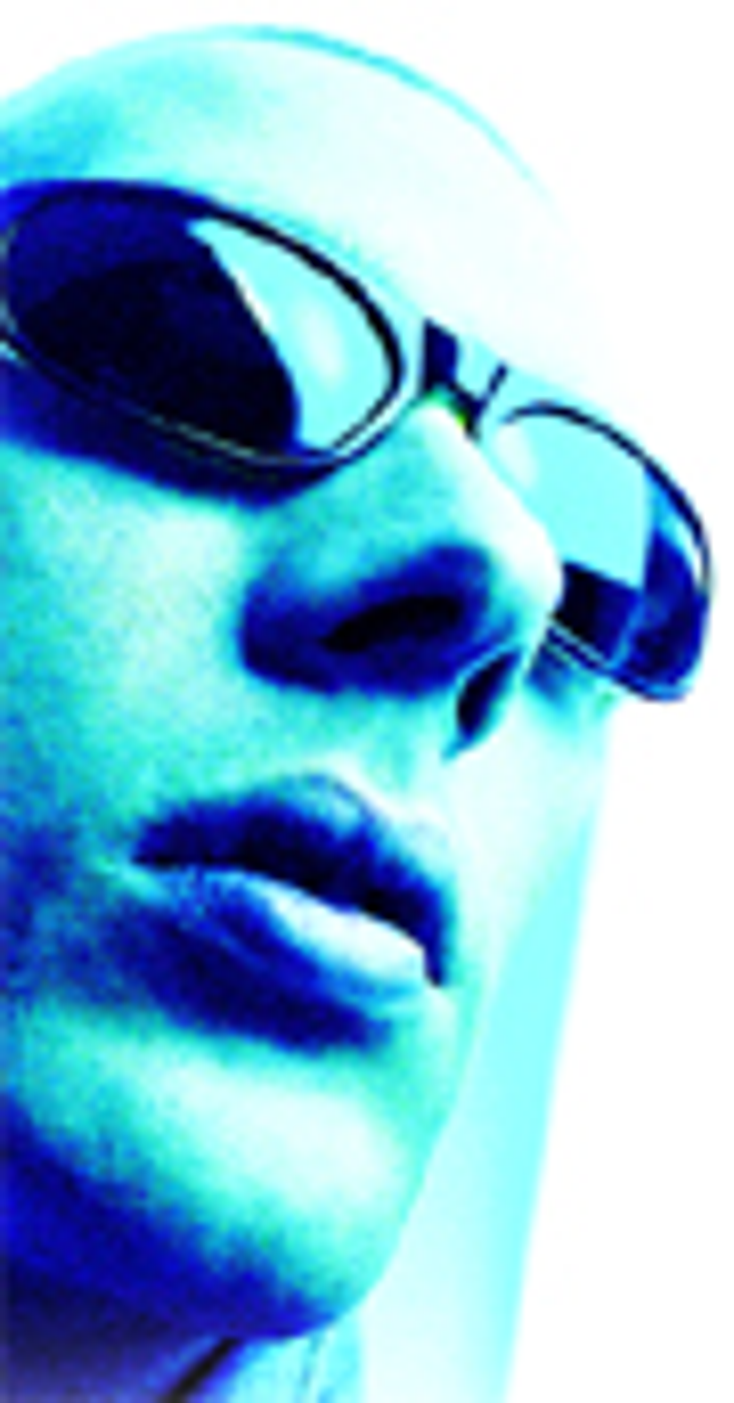 ]>
"Value retailing, private label and direct sourcing are all growing trends of European retailers. They are making us re-think our licensing models."Is a global retail strategy really possible?
I think the business philosophy in this industry is moving towards global unification but in practice very few retailers are capable of actually executing worldwide or regional agreements. There are still too many local differences in seasons, trends, fabrications, sizing etc. The number of European offices and agencies we have is testament to the fact that it is still vital to respond to these differences in each territory.
Are you doing more deals of a pan-European nature?
There is a trend to do business with pan-European retailers and licensees. But my philosophy is to maintain a combination of regional deals with strong local licensees in place. This way we can give retailers low risk, high margin products. They can 'own' a certain anchor item or promotional product which, in turn, drives a broader
product offering from other licensees. The result is high margins for the retailer mixed with a broad offering.
Which retailers have you worked on a pan-European basis with?
With retailers such as Toys R US, H&M, C&A and Carrefour. H&M, for example, is currently stocking its second collection of Super Baby clothing for infants based on Superman. C&A stocks Looney Tunes and Powerpuff Girls clothing, and Carrefour has an own-label Looney Tunes ice cream about to enter its second year.
How is Warner Bros changing the way it does business at retail?
We have set up a Retail Business Development team to work with licensees and retailers to help them each get something different from our brands.
Why?
Retailers want to differentiate themselves to give consumers a reason to shop with them, so we try to help them through exclusive offerings and promotional events. For example, the idea of creating entertainment at retail is still very strong. At Hamley's in London, for example, there is a huge Harry Potter animated staircase featuring props from the film. The resulting atmosphere in store has helped triple the volume of sales of Harry Potter products for Hamleys.
What do you think are the key trends at retail today?
Value retailing, private label and direct sourcing are all growing trends of European retailers. They are making us re-think our licensing models.
Explain more about 'private label', for example .
Margins have become a priority for retailers and there are different ways to help them achieve margins. An own label or 'direct to retail' deal is one of these but we only offer them in combination with stocking products from traditional licensees so that the retailer has a wide offering. Fashion and sport brands are offering deals directy with retailers, so we must do it, too. We try to work the way retailers want, especially for low margin items such as food products. But even if you work directly with the retailer there is still competition for shelf space.
What is happening in 'value retailing'?
This is a very interesting devlopment. In Germany, for example, value retailers used to be where shoppers went only for food. Now German consumers are buying other products there. We are able to have a presence in value retailers but the important thing to remember is that product must go into store and out again very quickly - price is everything.
Isn't the value retailer approach contradictory to building strong entertainment brands?
In one sense, yes it is. But the Warner portfolio is broad enough to have something for value retailers as well. While they may not stock the premium clothing lines, they might take one-off stationery items, for example. We take a view on what will work best given the retailer objectives and customer habits.
Do you think value retailers will get more interested in licensing?
They are becoming more interested - but in the end price is the main driver for this sector.
How do you see the European retail environment in the future?
I see small retailers becoming more specialist. I think department stores will become places to showcase brands with stores-in-store. I think this will become important in every territory and Il CortÉngles is a good example of how it works in Spain. The department store stocks direct-to-retail lines and traditional licensee products together. We will always do things in these two ways to complement each other. Finally, I see value retailers moving further into apparel and accessories in addition to food.
What are the best retailers for licensed products in Europe?
I think the most effective activity outside the UK can be found in the apparel categories as these products have a shorter development window and are designed to move with current trends. We have direct licensing relationships in different categories with the likes of C&A, Bershka, M&S, Il CortÉngles, Carrefour, Karstadt, Tie Rack, Next and others.
How do you view the European market?
I think of Europe as a global market. Since the Treaty of Rome we know that what you do in one country comes up again in another. This is very good for us because the brands are treated the same everywhere. In terms of territories, I think Eastern European countries have huge potential.
How do you think the Eastern European markets will develop?
Activity will be led by Film and TV in each territory. Things will depend on the stability of the markets and these can still be very difficult to predict. (On the morning of our interview, President Putin sacked his entire government.) But I believe there is very great potential here.
You have said that your business is becoming more fashion-led. What does this mean?
I mean that we notice a trend and ask ourselves: 'Which Warner Bros characters might suit this trend?'. For some time now we have had trend-led apparel initiatives. The one with Iceberg in Italy has been going for 8 years; there is also Powerpuff clothing at Farar in Spain and Scooby Doo couture pet coats.
What impact do upmarket initiatives like this really have on the business?
The point is to use them to apply creativity to the brands all the time. Our purpose is to create revenue but we also aim to make the brands special and to move them to new places. The recent Powerpuff deal for scented candles, for example, spreads inspiration and ideas and creates awareness through PR. This kind of thinking is what enables Looney Tunes to exist in both Aldi and Iceberg at the same time - as long we do it right. The key is flexibility to aim at different markets with different executions. The unusual things keep the brands alive.
Why was it logical for Warner Bros to take on the UEFA licence for Euro 2004?
Entertainment isn't straightforward any more and it was clear to me that football is another type of entertainment. It even has its own stars.
Was the idea yours?
The whole thing was led by the consumer products team here in Europe, not in Burbank.
How has it been different working with a sports tournament licence?
There have been differences, like starting from scratch to build a consumer products programme in four years. All the product is now in Portugal ready for the start of the tournament this summer.
Will you acquire more independent properties?
Yes. There are entertainment properties on the table at the moment.
Are they likely to be ones that could reverse into the studio business?
Yes. It's very hard to predict the timing of things, but I hope there will be announcements before too long.
What do you think are the main issues facing entertainment companies today?
Competition for shelf space will continue to be the most important factor. We will continue to create licensing programmes based on our franchise properties because they have built-in audiences and appeal to a broad demographic. The challenge is in fine tuning the size and mix of products.
Biochemistry is an unusual background for the consumer products career. Did you ever think your career would be here?
No! I had no idea I would end up in entertainment and it's certainly different from working with cholestrol. But I love what I do so I'm very pleased I changed direction. Every day we learn something new about different markets and different territories.
You are based in Spain. Does it make a difference overseeing Europe from there?
Yes, it gives me quite a different perspecitve. I see the huge potential of European territories outside the UK, which is now the biggest and most competitive market. Also, being a woman gives me a different perspective on things. But I'm no stranger to changing my thinking. I have worked as a biochemist in a hospital and then in marketing for the Camel brand - two very different starting points!
Do you have a message for the licensing industry?
No I don't have a message for licensing. But I think we're all here to grow our business and our brands. So we should continue to focus in on all parts of Europe and help all the parties involved to be successful.
Subscribe and receive the latest news from the industry.
Join 62,000+ members. Yes, it's completely free.
You May Also Like
Loading..