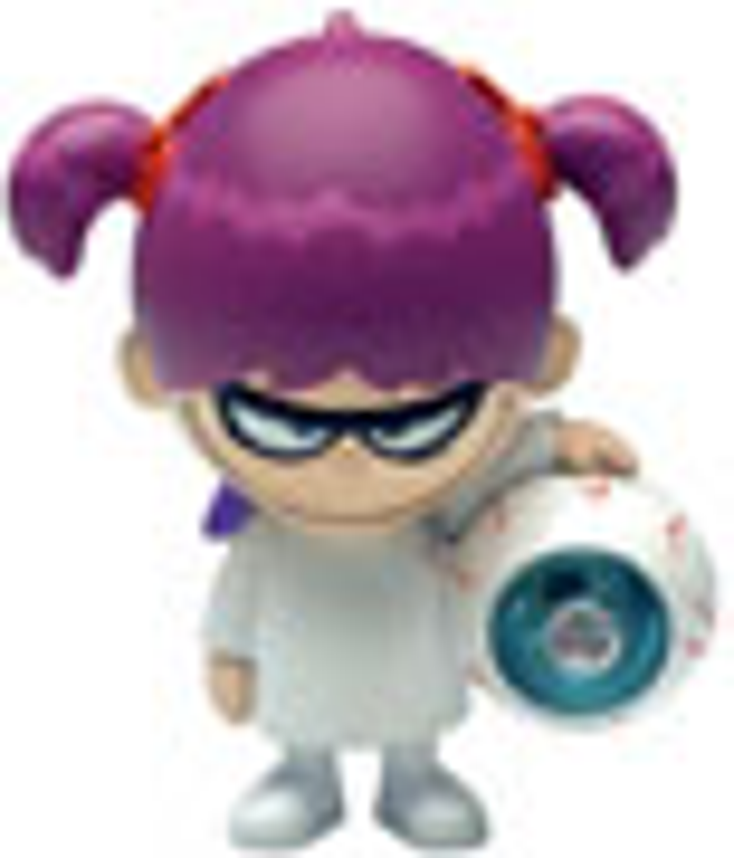 ]>Running the gamut from babies to animals, flowers, fairies, and landscapes, photographers' subjects appear on a variety of licensed products, including diapers, stationery, and wallpaper.
A picture is worth a thousand words, the old adage goes, but it's also the basis of a lucrative licensing business judging by the continuing successes of numerous photographers. Baby-themed photography long has been a staple among the mother/daughter segment, and animal and landscape imagery also attracts a captive audience. But as digital advances continue to flourish—making it easier and less expensive for manufacturers to use photographic images—the medium is becoming an increasingly popular mode of expression.
Photographer Tom Arma, represented by CopCorp Licensing, began his photographic career as a teenager and the youngest staff photographer for the New York
Daily News
. Upon leaving the world of journalism to open his own studio, Arma discovered his calling: baby photography. Arma's "costumed
cuties" are adorable, real babies dressed in themed costumes of his own design ranging from fish to barnyard animals, fruit, and Christmas decorations. In the U.S., Arma's work quickly has become a favorite thanks to his 12 best-selling board books for Grosset and Dunlap, top-selling calendars for Mead, and TV commercials for the Cincinnati Zoo. Products licensed in North America range from calendars to Halloween costumes to newborn/infant apparel, stationery, and music CD gift sets. Arma also has several international licensees. According to CopCorp Licensing President Carole Postal, some of the most requested product categories for which the Tom Arma Website (
) gets hits are room décor and bedding. "As new technology has allowed photography to become easier to adapt into product, we see particular application for apparel, diaper bags, and just about any product to do with babies," says Postal. When asked about CopCorp's experience obtaining licensees for photographic imagery as opposed to more traditional art forms, Postal responds, "Some of our most successful licensees are the simplest adaptations." For instance, Tyco Healthcare recently renewed its license to use Arma's photography for disposable diapers made exclusively for sale in Toys "R" Us stores. Arma's diaper line accounted for 22 percent of Tyco's diaper sales. "LeapYear is doing tremendous paper product lines with brand extensions into many of the Tom Arma themes (e.g., Tinsel Tots, Little Grown-Ups)," adds Postal. "In fact, they are so successful that LeapYear will launch an entire publishing program with baby board books, the first premiering this Christmas." Arma, who has been licensing photographs for 30 years, advises: "If you're a photographer and looking to get into licensing, make sure you have a unique idea with universal appeal. It should trend well. It also helps to have a good agent, someone you can trust and who understands the property." For more than a decade, Kathleen Francour's photographic art and design have been a favorite among stationery and gift manufacturers around the globe. Her collections combine artistry and advanced computer-graphics technology, and feature vignettes of children in everyday and fantasy situations with a timelessness that appeals to adults and children alike. Her collections include "Flitterbyes" fairy children and their companion group of tiny mermaids called "Twinklets"; a growing archive of images called "A Kid at Heart"; the collage-style "Cottage Collection"; and "Angel Wishes"; as well as her newest series, "Calendar Girls." New product launches in 2004 include a Kathleen Francour signature line of wedding accessories from Weddingstar; a full ensemble of party supplies from Amscan; a wide range of children's books including pop-ups, board books, and sparkle books published by TBC Publishing; plus bedding, fabrics, nursery items, collectibles, and her own QVC special presenting her scrapbooking product collection.
Designer and photographic artist Carole Gordon combines her passion for nature, garden design, and portrait photography into her "Idyllic Images" collection. Gordon recently broadened her market reach by adding digitally enhanced photographs of food, lifestyles (babies and children), waterscapes, tropicals, and holiday themes. At this year's Licensing Show, Gordon launched "Inspirations," photographic montages that can be easily reproduced into repetitive patterns suitable for use on fabrics, wallpaper, gift wrap, tiles, puzzles, scarves, and more. Currently, Gordon's "Idyllic Images" can be found on cube tissue boxes, manufactured by Goulds-Ltd., in the UK at Marks & Spencer stores, as well as Safeway and Waitrose supermarket chains. Large-format gicleéprints are being marketed and produced by Broadway Gicleé or retail distribution. Gordon actively seeks to extend the line into paper products, calendars, puzzles, greeting cards, stationery, home décor, trays, giftware, china, framed art, tins, dinnerware, tabletop, apparel, fabric, and wallpaper. With a background that includes 25 years of formal calligraphy training, photographer Gay Ayers knows a thing or two about design. Marked by an emphasis on color and composition, her work features expressive images of American and foreign cultures. Encouraged by other artists to have her photographs gain more exposure, Ayers built a Website to showcase more than 1,000 of her images. The Website caught the eye of licensing agent Liane McAllister, and the rest, as they say, is history. In April, Ayers signed with Backyard Oaks for a line of greeting cards and gift enclosures. The launch featured two images: a colorful collage of a well-traveled suitcase and two giraffes with their necks nestled in a V position. The blank and captioned greeting cards (suggested retail, $2.50) and coordinating gift card enclosures (suggested retail, $1.25) are sold through specialty stores including florist, gift, and card shops, as well as through card sender companies such as Greetings Express and Cards Plus. Social expressions and home décor including posters, framed wall art, calendars, photo albums, travel journals, and diaries are available for licensing. Heidi Sherman's "Flowering Photographs" series pays tribute to her background in painting, which began more than 25 years ago. After graduating from Washington University Art School in graphic design and photography, Sherman spent 14 years in a variety of art-related positions. In 1988, she devoted herself full-time to a career in fine art photography. Sherman's earlier work, in black and white, attracted attention because of its unique "impressionistic" use of light. Her new series captures the essence of individual flower blossom forms. Several interior designers now include Sherman's work in their clients' homes because of her ability to adjust the colors of the flowers to more closely match a specific fabric or paint swatch. In addition, her images are being considered for several hotel projects. According to Sherman's licensing agent, Wendye Hearsh, her landscape photographs currently are used as cover images for books published by Little, Brown and St. Martin's Press. Categories available for licensing include gifts, stationery and paper products, tabletop and housewares, bed and bath, and textiles. Rachael Hale's "Animals in Art" collection signed on several new licensees in 2004. Notes Veronika Graydon, licensing and contracts manager for Creative Brands Group, which represents Hale, "Rachael's brand has been growing year by year; we are thrilled with her quality photographs, the passion she has for what she does, and for the appreciation the consumer has shown for her image-driven products." Hale currently is pursuing children's room décor and items, nursery décorr and baby products (diaper bags, crib bedding, wall décor), gift bags/boxes, and a variety of gift items. Arts Uniq', Inc.'s Dustine Wallace began taking photography classes in high school and college, but her real training came from working with an established private photographer. This, combined with Wallace's love for children, led to a collection of photography that captures the innocence and simplicity of childhood. Wallace recently decided to license her imagery to the gift and home décor markets. Areas of interest include gift books, stationery/calendars, tabletop, bed/bath, and textiles. According to Arts Uniq', Inc. Director of Licensing Carol White, "Typically, our experience has been that the license of a photographer's collection is more limited than an artist's collection...However, child photographers such as Dustine have such a distinct look that manufacturers limit themselves to one, maybe two, collections and do so exclusively. Due to the exclusivity of a collection licensed to manufacturers, the doors have opened for more photographers to have an opportunity to license their collections."
Subscribe and receive the latest news from the industry.
Join 62,000+ members. Yes, it's completely free.
You May Also Like
Loading..