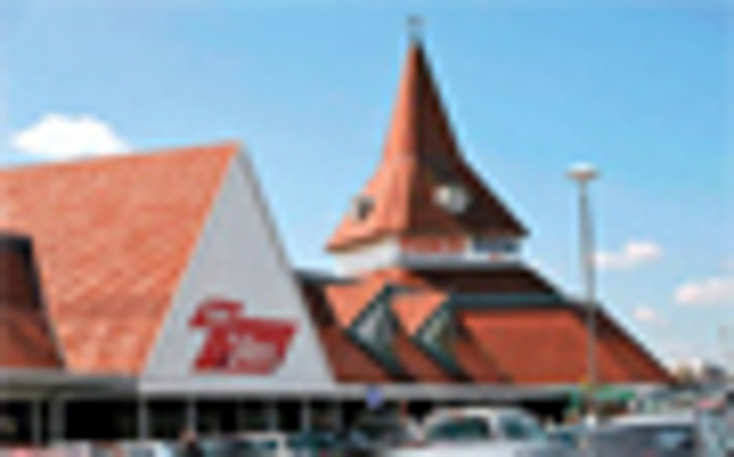 Retailers and licensing agencies getting involved in the community is a win-win for all.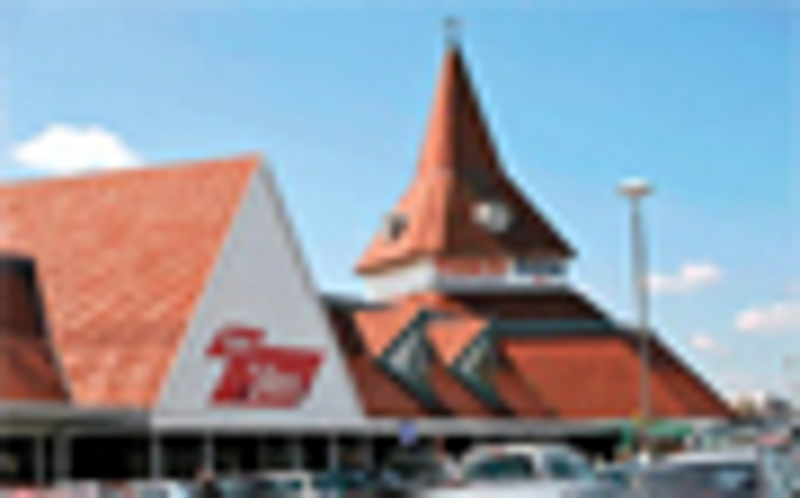 There are those who wonder why a business—which is, they argue, an organization set up to generate profit for its owners—should ever be seen to give some of those profits away. And then there are others who, when witnessing such acts of apparent generosity, cynically believe that it is "all just a tax scam." But, to hear Michael Stone, CEO and founder of licensing agency The Beanstalk Group tell it, both of those arguments are fundamentally wrong.
"There are," he asserts, "two clear reasons why a corporation should be charitable. The first is that it is the right thing to do. Those who do well should also do good. The second, and in my view secondary, reason is that it is good business. Consumers are increasingly demonstrating that they want to do business with, and buy from, businesses they know are behaving in an ethical, responsible, and charitable manner."
Stone believes this is especially true of "teenagers and those just entering the workplace." Citing several recent studies that have
shown ethical considerations play a larger part in this generation's decisions what to buy, where to buy it, and where to work than was the case with previous generations, Stone goes on to conclude that the bottom line is "Doing good makes good business."
Nor is he alone in reaching this conclusion. In 2006, Wal-Mart and the Wal-Mart and Sam's Club Foundation gave more than $300 million to a total of 6,700 worldwide communities, including $272 million given in the U.S. In the UK, Tesco has had a long-standing pledge to donate more than 1 percent of pretax profits to charity. For the fiscal year 2006-07 the company gave 1.63 percent of pretax profits, amounting to more than £43 million ($86 million). Companies do this for a reason and, in one word, that reason is "community."
"We know we play an important role in the communities where we have our stores," explains Debra Stones, head of corporate responsibility at Tesco. "This includes being a good neighbor and supporting local charities and organizations." The benefit, she believes, is that "when our staff and customers all work together for a good cause, it creates strong links between our stores and their neighbors and is a great boost to morale."
Almost identical sentiments were expressed by a Wal-Mart spokesperson, who says, "at Wal-Mart, we believe in a philosophy of operating globally, and giving back locally. We are proud to be a 'store of the community,' for all the communities we serve by helping to provide financial and volunteer support to more than 100,000 charitable and community-based organizations."
Double-Edged Sword
So if charitable donations and activities are good for both the soul and the bottom line, what are the best ways of maximizing the benefit to both?
Beanstalk's Stone believes that, "while charitable work or donations should not be hidden from the consumer, it is equally important that they not be promoted too aggressively or crassly, risking the consumer reaching the conclusion that this was only being done for commercial gain and almost certainly generating a backlash.
"A good example," asserts Stone, "is what Wal-Mart did when Hurricane Katrina hit the Gulf Coast. They just rolled out the trucks full of basic essentials and got them to the disaster area almost before anyone. They also opened their stores in appropriate locations and gave essentials away. While it is true that Wal-Mart would undoubtedly have gained goodwill, the truth is Wal-Mart did not do this as a PR exercise. They did it because people needed help, and they were in a position to give it. They did it, in short, because it was the right thing to do."
Involvement of the community and employees is also a key element, and there are various ways of achieving this. One of the most popular is some type of program to support volunteer work by employees, and this can be done in a variety of ways. Wal-Mart has a program known as Volunteerism Always Pays (V.A.P.), which encourages the company's employees to take active volunteer roles in their communities. Once the employee has donated a stated number of hours, Wal-Mart will then make a donation in his or her name to that organization.
Beanstalk runs a program known as the "Beanstalk Hands On Program" under which every employee of the company can take one week off a year, fully paid and not counted as leave to work for any charity of their choice. They can do this one day at a time, or take the whole week at once. The charity they choose is entirely up to them. Furthermore, should they choose to donate money as well as time, then Beanstalk will match their donation up to a specified amount.
Another good example of involvement at work is the Tesco program for computer and sports equipment. Each year the company runs a promotion in which customers are given vouchers redeemable against computer equipment and another redeemable against sports equipment. The more the customer spends, the more vouchers they are given, but, provided the school or institution has registered for the program with Tesco, which school or institution the customer chooses to support with the vouchers is entirely up to them.
Finally, naming the charity being supported is also important. Since 1998, Tesco has nominated a Charity of the Year and created numerous ways to allow customers and staff to come together to support the charity. In 2006, the nominated charity was Whizz-Kidz, which provides disabled children with mobility devices. The chain raised £3.4 million ($6.8 million) for the year and provided equipment for 750 disabled children.
While naming the charity being supported is a good idea, Beanstalk's Stone cautions against choosing any that could be seen as controversial and also underlines the importance of choosing a charity that "resonates with the brand making the donation, and also with the target consumer."
If there is such a thing as a bottom line in charity, it would seem to be, do it because people like charitable companies and are more prone to do business with companies they like, and get the customer and your staff involved and get them involved locally. Because, it seems, charity really does begin at home.
Subscribe and receive the latest news from the industry.
Join 62,000+ members. Yes, it's completely free.
You May Also Like
Loading..