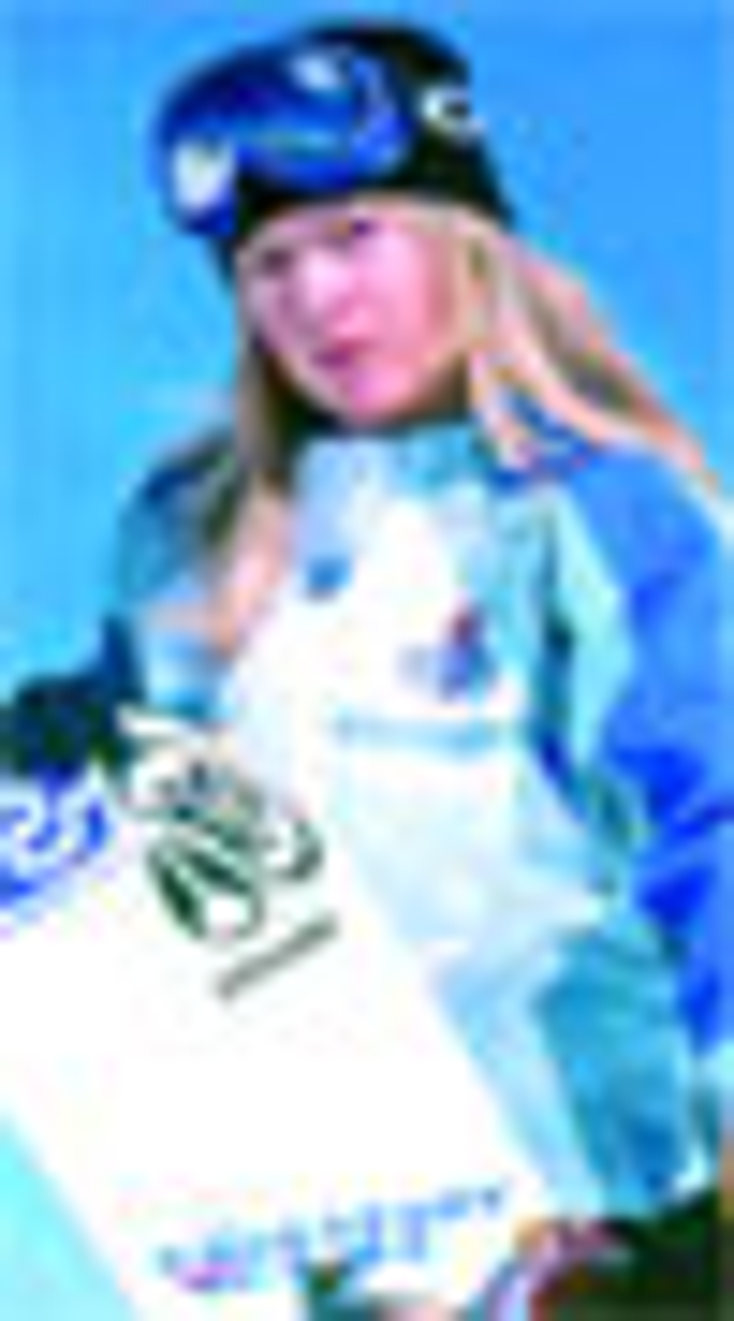 ]>Extending magazine brands into licensed products requires knowing your readers and leveraging relationships with them to cultivate retail alliances and drive customer traffic.
Magazines are moving beyond their publishing roots and making headlines of their own with successful licensing programs that extend the depth and breadth of their brands."Brand extensions and licensing and product are intricately seamed together," says Michelyn Camen, managing director of licensing, Latina Media Ventures. "Ink and paper have to be seamlessly translated at the point of sale into the goods and services you are licensing. There can't be any disconnect or it affects your core product and the emotional relationship you have with readers." Not every category is up for grabs though, caution industry executives, as these programs must have the ability to leverage the relationship a magazine has with its readership to cultivate strategic retail alliances and drive consumer traffic.Also important is a publisher's ability not to compromise the relationship with top advertisers even if it means staying away from certain key categories. The solution for some has been to turn advertisers into licensees, providing a win-win situation.Advertising is an essential part of the business as revenues are now on the rise after a slump following the September 11 attacks. Year-to-date, advertising revenue closed at $9,757,304,920, an increase of 9.6 percent, and ad pages were 123,877.5, up 1.6 percent from last year, according to the Publishers Information Bureau.Licensed LinesHearst Magazines is busy cultivating its licensing programs and strengthening its business with its recent acquisition of Seventeen magazine. "Hearst Brand Development burst into the category with CosmoGirl! and further established it with our Seventeen magazine acquisition," says Glen Ellen Brown, vice president, Hearst brand development. "Now we plan to unite the teen category with marketing." Hearst's strong base of home decor magazines has led to major initiatives for House Beautiful with May Department Stores and Country Living with Lane Furniture and other partners. Next up: programs targeted at men ranging from Esquire's home entertainment centers to a Popular Mechanics Home Shop.
When
the membership of National Geographic gave the thumbs-up to a licensing program five years ago, the company embarked on a program that currently has 50 licensees. "Our licensing efforts are more of a multimedia program than a traditional magazine program," says John Dumbacher, senior vice president, National Geographic licensing, of the program that includes IMAX films, documentaries, the National Geographic channel, apparel and gear, gifts, stationery, toys, outdoor equipment, and member benefits (credit card program). A new home program was launched in October at High Point with 2,500 items due from eight manufacturers. "The program is really unique because all the licensees created products with a coordinated look and design that give the feeling of the National Geographic explorer's home," says Dumbacher. The company took its policy of donating all proceeds to society one step further with the home collection with all revenues going to fund the World Cultures Fund to help preserve and restore culture throughout the world.
Licensing activity likewise is brisk at Primedia Enterprises/International with each publication having its own unique voice in the marketplace. "We know each of our magazines means something in the eyes of its readers, and we want our programs to feed into what they want and what they need," says Jackie Blum, president of Primedia Enterprises/International.
The company's current focus is on executing licensing programs for Hot Rod, Super Street, Low Rider, Hot Bikes/Street Chopper, and Motor Trend. For Hot Rod, Primedia has created The Hot Rod Garage, where licensees will create all the products consumers need to have in the ultimate Hot Rod garage. The explosive tuner market is celebrated in its program for Super Street where products are blowing out the doors, says Blum. Next up: a new relationship with RadioShack for an R/C vehicle for fourth quarter. Mervyn's, Sears, and 400 mom-and-pop stores will lend support for Primedia's Low Rider apparel program in first quarter '04, and 15 motorcycle shops are carrying Hot Bikes/Street Chopper apparel, leather, and novelty items with 25 stores in 25 markets projected by year-end.
For Reiman Publications, creating a licensing program is a way to offer its subscriber base of 4.5 million a tangible way to make food preparation an easy, fun, and enjoyable experience. Since fall 2002, the company's new line of Taste of Home cookware by Wearever has been on shelves at 2,200 Wal-Mart stores in the U.S. and now is featured in Canadian stores.
Time magazine used a three-tier strategy to fill out the wall d¯r category for Life magazine, signing on iPhoto Art for art galleries last year, followed by Advanced Art for specialty and mid-tier with framed lithographs, and more recently Portal Publications for posters for specialty and mass market accounts. The Life magazine licensing program expands into accessories for the first time with watches from Fada and totes and handbags from The Mitzi Group. Essence magazine is another focus with a new licensee being sought for eyewear and an emphasis on the hosiery business with Acme McCrary. New licensees also will be announced for Outdoor Life in the fourth quarter.
Venturing Out
Licensing will be a new venture for Latina magazine as newly hired industry veteran Michelyn Camen is laying the groundwork for a licensing program that will hit shelves in '04 to '05. "We are branding into a variety of categories, and our product mix-whether in apparel, accessories, home, books, or calendars-will go back to the content and flavor of the magazine," notes Camen.
Two other publications getting into licensing are Travel + Leisure and Food & Wine (owned by American Express Publishing Corp.) with the help of agent Brand Sense Marketing. The company is putting the finishing touches on a home furnishing strategy for Travel + Leisure under the theme of "global souvenirs." Due on shelves in first quarter '04, products such as accessories, domestics, home d¯r, wallcoverings, furniture, and gifts will reflect a particular region of the world with all products tied in to that particular destination, says Brenda Power, brand manager at Brand Sense.
Food & Wine will not have the obvious specialty food items (been there, tried that) but will rather be based on the entertaining aspect of food and wine. Categories under consideration are tabletop, accessories, home furnishings, and many others with first products due at mid-tier in mid-2004.
Challenging Times
Translating the written word into a viable licensing program has its challenges, especially when protecting the overall integrity of the brand is so important. This is one of the challenges facing Robb Report (represented by Brand Central), a luxury magazine with a very definable niche. "Our 100,000 circulation has an average net income of $1.1 million and investable assets of $5 million," says Dan Galpern, executive vice president of Curtco Media, parent company of Robb Report and its five other publications. "Therefore, whatever licensing opportunities we pursue must be high-quality products and/or one-of-a-kind experiences or products."
While still early in the development cycle, Galpern confides that one of the first initiatives is to extend Robb Report through language publications and region-specific publications around the world. Other opportunities can be products or collections that can be sold as a group under the Robb Report banner for products such as cigars or wines that are difficult to obtain. "We are looking at select licensing opportunities because our brand and the readership and advertisers that use our magazine to speak to customers are very specific," says Galpern. "So the type of categories would be limited-edition, rare, and difficult-to-get products, while another group would be services that are very specific to ultra-high-net-worth individuals."
Dennis Publishing faced a similar decision when choosing which kinds of products would appeal to its Maxim readers, primarily Generation X males. "As a lifestyle magazine, we have an opportunity to have quality products that reach our guys and let them have a tangible interface with the brand," says Barry Pincus, director of brand development at Dennis Publishing. "We wanted to bring the basic necessities of a guy's life and blend them with what they like to do for entertainment."
The company has about a dozen deals signed for categories such as grooming products; calendars; wireless content; and its latest, The Maxim Collection, on shelves in October. This line of ready-to-assemble home office and entertainment furniture was created by Z-Line Designs in contemporary metal and glass groups and traditional wood-layered veneers. Z-Line created several exclusives including The Maxim Home Office ZIII Executive Metal & Glass line for Staples and The Maxim Home Entertainment Manhattan and Palisades lines at Circuit City. The Maxim Collection is also at Linens 'n Things.
Subscribe and receive the latest news from the industry.
Join 62,000+ members. Yes, it's completely free.
You May Also Like
Loading..