You've probably heard of Studio 100. It's the Belgian producer of the live action tween series "House of Anubis," which airs on Nickelodeon U.S., and launched the new "Maya the Bee" series last year. Behind the scenes however, lies a remarkable company made up of diverse functions that sets its business model completely apart from typical kids entertainment companies. Studio 100 has evolved to be a dominant player in the Benelux market and now has its sights set to expand globally. Recently, Studio 100 re-acquired the rights for three key preschool brands in the French market, an important step for the company and a milestone toward achieving its lofty goals.
Studio 100 was founded in 1996 by Gert Verhulst and Hans Bourlon and has had one mission ever since: to create quality time for children and parents.
But Studio 100 is far more than a television production and distribution company. Its operations include publishing, DVDs, music, interactive websites, feature films and more than 30 live
shows touring Benelux and Germany. Its merchandising division (distinct from licensing) produces toys, games and a host of products in the food and non-food sectors. It has five Studio 100 theme parks in Belgium, the Netherlands and Germany, with additional plans for more in Germany. More than 700 children come to the Studio 100 dance studios each week to take part in classes. It is justly proud of its ability to integrate these many components to develop its own content and maximize its potential, particularly in the home markets.
In 2008, Studio 100 opened its Paris animation studio to start work on the CGI versions of three preschool shows, "Maya the Bee," "Heidi" and "Vicky the Viking," each of which have been on-air in Europe since the 1970s. "Maya the Bee," co-produced with ZDF in Germany and TF1 in France, is nearing completion for broadcast by TF1 for back-to-school. This will be followed by a CGI version of "Vicky the Viking" in 2013 and "Heidi" in 2014. The rights to all three series were previously managed by Planeta Junior in France, Spain, Portugal and Greece, but earlier this year Studio 100 began to acquire the rights for France to control and manage the brands in a key territory for its own international profile and expansion. (Planeta Junior retains the rights in Spain, Portugal and Greece.) These three brands are considered part of the French cultural heritage.
Studio 100 intends to re-launch the classic brands on the back of the new CGI series. 40 licensees have already been signed for the Maya the Bee property in France (there are 216 worldwide), and the timing couldn't have been better.
"Planeta Junior did a great job and there will be lots of product on shelf in time for Christmas 2012 following Maya's back-to-school broadcast debut on TF1," says Marie-Laure Marchand, international licensing director, Studio 100. "We will now turn our efforts to marketing and supporting the licensees with events, online content, promotions and all the other pieces of the jigsaw that will ensure Maya gets the best new start in France."
Marchand will soon announce a retail promotion with a French toy specialist and other initiatives that will help build the brand through spring 2013.
"Maya is all about the springtime and the outdoors," Marchand continues. "So we are looking for ways to extend the brand experience with partners associated with nature, gardening and the countryside."
Marchand can also look for distribution partners for Studio 100's own products (cookies, for example) wherever there is an appropriate gap in the existing product line-up.
Strong markets for "Maya the Bee" include Russia, Central and Eastern Europe, Germany and France. The character was originally created in Germany, but consumers in each territory think that Maya is their own creation, a strength for the brand. This warmth toward Maya and its decades of heritage has made its re-introduction simple and market anticipation high.
"I think it will be a big success across Europe. The quality of the animation is outstanding, and Maya could well be in the region's top five preschool brands soon," says Marchand.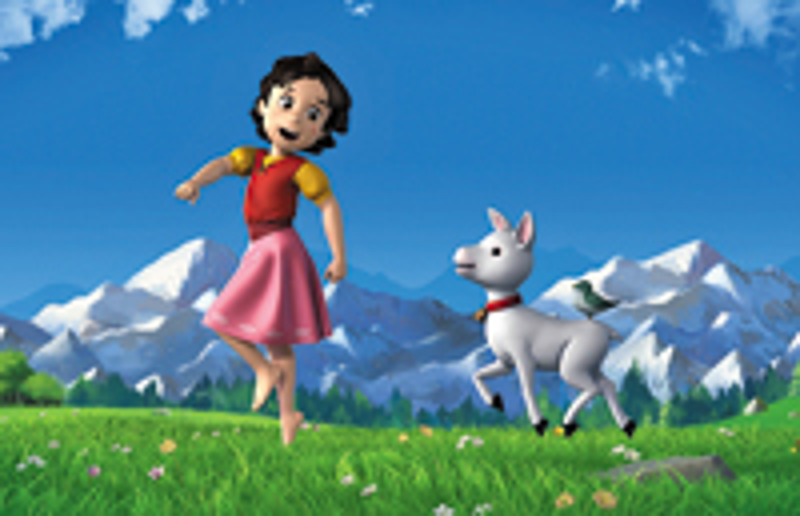 After France, most markets in Europe will see products on shelf at Christmas with broadcast schedules starting soon after in 2013. The Maya the Bee property is barely known in the U.S. or the U.K., but both these markets are key targets.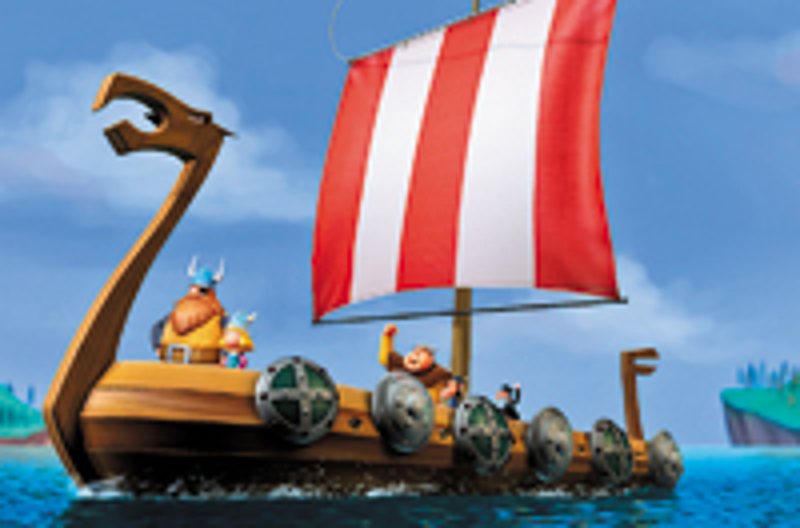 "We will treat the U.S. and U.K. as brand new markets for all three of these preschool brands, and our first steps will be to secure the best possible broadcast partners for them," says Marchand.
At Brand Licensing Europe this October, Studio 100 will present "Maya the Bee" and "Vicky the Viking," an exciting and fun series for the upper preschool age group. A master toy deal with Simba Dickie has been signed for Germany for the Vicky property, and Studio 100 is looking for partners across the rest of Europe. It will also focus on "House of Anubis."
Studio 100 acknowledges that its popular local brands may find it hard to travel, but Maya, Vicky and Heidi represent three strong opportunities to build on the overseas success of The House of Anubis, and take the entrepreneurial spirit and diverse skills of Studio 100 well beyond the Benelux countries of Belgium, Luxemburg and The Netherlands.
Subscribe and receive the latest news from the industry.
Join 62,000+ members. Yes, it's completely free.
You May Also Like
Loading..