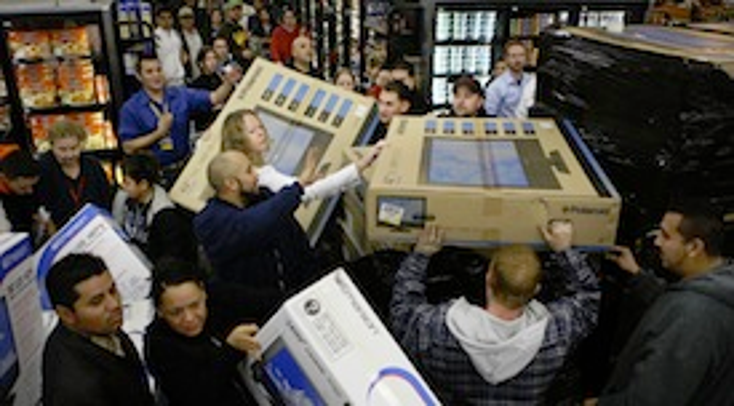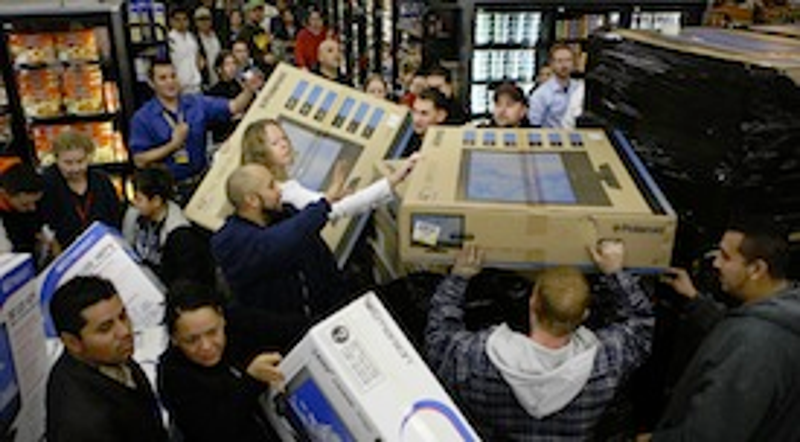 In the almost 75 years since business leaders petitioned President Franklin D. Roosevelt to move Thanksgiving earlier in the year, Black Friday has become the official launch of the holiday shopping season. This year was no exception, with 139 million shoppers spending $59.1 billion (up 12.8 percent from last year) between the Thursday of Thanksgiving and Sunday, according to the National Retail Federation's annual Black Friday consumer survey, conducted by BigInsight.
Both total sales and the number of shoppers were up from 2011, when 131 million people turned out and spent $52.4 billion, reflecting consumers' increasing economic confidence.
"The only way to describe the Thanksgiving openings is to call them a big win," says Matthew Shay, president and chief executive officer, NRF. "This year saw a continuation of the trend of the last few years, where shopping is now an extension of the day's activities."
Not surprisingly, Black Friday was the biggest day of the weekend, with 64 percent
of shoppers hitting stores and websites the day after Thanksgiving.
While consumer confidence is improving, that optimism is cautious this holiday season, with most shoppers comparing prices, looking for bargains and using cash in lieu of credit. Two-thirds of this year's Black Friday weekend shoppers used cash for their purchases, according to the NRF.
"People are prepared this holiday season to spend what they've got and look for value," says Shay. "Consumers are really doing lots of research and comparisons before they check off items on their holiday lists."
While big ticket items like TVs, smartphones and tablets tend to be the products that get consumers in the door on Black Friday, apparel and accessories were the weekend's most popular purchases (51.4 percent), followed by toys (34.6 percent), media such as books, video games and DVDs (39.8 percent) and electronics (37.7 percent). Sales of gift cards saw the biggest increase this year, up 10 percentage points from 2011.
The trend toward e-commerce was evident this year as well, with 43.8 percent of shopper visiting retailers' websites over the weekend, reflecting what Shay calls "channel agnosticism." Shay reports that more and more consumers are buying based on retailer fidelity without distinguishing between that retailer's brick-and-mortar store, website or mobile app.
All of this bodes well for today's conclusion to the Black Friday shopping weekend–Cyber Monday.
The NRF predicts that 85 percent of retailers have held back deals for online sales today, the most popular offer being free shipping. Free shipping is quickly moving from an incentive to a requirement for online retailers, with 44 percent offering free shipping this Cyber Monday, up dramatically from the 12 percent who did so in 2011.
The NRF also expects a record number of consumers to hit the computers today, predicting that 129 million shoppers will go online for Cyber Monday, 7 million more than last year.
Subscribe and receive the latest news from the industry.
Join 62,000+ members. Yes, it's completely free.
You May Also Like
Loading..