There is always an annual event or breaking news headline that oftentimes defines the legacy of a prominent executive, the business strategy of company or the trending of an entire industry. In the world of brand licensing, 2011 is "that" year and then some. It could easily be called the "year of new faces" or the "year of strategic change."
The changes of 2011, which will result in the development of a new direction for numerous global licensors as this exclusive report from
License! Global
reveals, will impact all of brand licensing through 2012 and beyond, creating new challenges and new opportunities for licensees and agents.
Several well-known veteran executives from the world's largest licensors including Disney and Nickelodeon, who spearheaded numerous trendsetting initiatives for decades, are gone, while new faces with new ideas and new strategies have taken the helm of these influential companies.
These new faces are driving fresh strategic initiatives and realignments of corporate
structure that have shaken up some organizations, but at the same time are creating a new mantra in brand licensing that all executives will watch closely, evaluate and perhaps follow to varying degrees.
For many companies, it's not simply business as usual, but perhaps the crossroads for serious analysis and scrutiny of the various changing dynamics in retail merchandising, consumer buying habits, sourcing, marketing, social media and internationally.
Acquisitions are also a critical factor. Most recently, JCPenney acquired a minority stake in Martha Stewart Living Omnimedia; Sanrio acquired Mr. Men from Chorion, which also sold off its other key brands Octonauts and Beatrix Potter to Silvergate Media, the company formed by Chorion's ex-chairman; and Mattel acquired HIT Entertainment.
The new reality is based on several key factors including efficiency, synergy, digital technology, marketing savvy and retail relationships.
Consider the following new faces and changes that will impact the future of brand licensing.
Disney Consumer Products
Within a week of the September departure of veteran Disney Consumer Products chairman Andy Mooney who ran the division for more than a decade, Bob Chapek took the helm as president of the world's largest licensor. Chapek served as president of distribution for The Walt Disney Studios for the past several years. In turn, Chapek named Josh Silverman, senior vice president of global strategy, business development and brand management for Marvel Entertainment, as executive vice president of global licensing.
The change in leadership also marked the beginning of a restructuring that will consolidate retail and licensing across Disney's lines of business including Walt Disney Studios, Pixar, Marvel, Media Networks, Interactive Media and Consumer Products.
Bob Iger, president and chief executive officer of The Walt Disney Company, believes that Chapek's "vast experience, talent and proven track record will be key to implementing a consolidated approach to retail resulting in a more efficient and effective organization."
In his new role, Silverman, who began his career at Marvel Entertainment in 2001 as a corporate attorney, will focus on maximizing collaboration with internal partners, licensees and the newly combined retail organization. Internationally, he will work closely with regional licensing teams to leverage DCP's scale and best practices.
Nickelodeon
Following the departure of its president and licensing veteran Leigh Ann Brodsky, who was inducted into LIMA's Hall of Fame in June at Licensing International Expo, Nickelodeon has redesigned its consumer products business into a structure that is now closely aligned with its core business with global, cross-platform property plans as the driving force behind the new model. The toy and apparel business are at the forefront of the revamped organization and retail marketing becomes integral to Nickelodeon's overall marketing.
"As Nickelodeon's portfolio of properties has grown and diversified on a global level, we have evolved our consumer products business model into a structure that better supports both our goals and the goals of our partners," says Cyma Zarghami, president of the Nickelodeon Group. "The realignment of our consumer products team will leverage our expertise in product and business development, marketing and retail, and will shape the next phase of our growth. The consumer products team has achieved tremendous success in expanding our properties around the world, and our new structure will help continue this momentum."
The new management structure includes:
Toys, interactive and consumer electronics and soft goods, overseen by Manuel Torres and Hal Snik, will be led by strategic business operations, headed by Sarah Kirshbaum Levy, chief operating officer, Nickelodeon Group.

Nick's publishing and home entertainment businesses, headed by Paula Allen and Sherice Torres, will be managed by the Nickelodeon digital team, led by Steve Youngwood, executive vice president, digital, Nickelodeon Group.

Retail marketing, which is headed by Ron Johnson, will now report to Pam Kaufman, chief marketing officer, Nickelodeon Group.

Packaged goods will report to advertising sales partnerships, led by Sharon Cohen, senior vice president integrated marketing and ad sales, Nickelodeon Group.

All international consumer products will be led by Michael Connolly and report to international operations, led by Pierluigi Gazzolo, chief operating officer for MTV Networks International.

Nickelodeon creative resources will continue to lead all creative components, managed by Russell Hicks, executive vice president and executive creative director, Nickelodeon Group.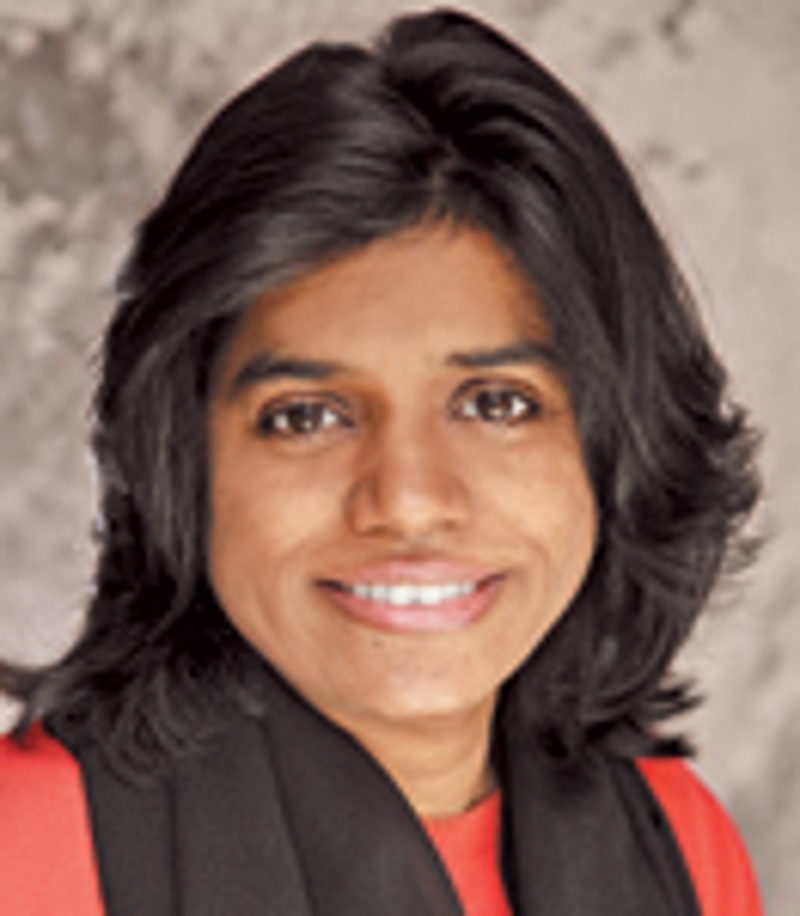 Fox Consumer Products
Twentieth Century Fox Television recently named veteran entertainment marketing executive Jeffrey Godsick president of Fox Consumer Products, reporting to chairmen Gary Newman and Dana Walden.
"Jeffrey is a one of the most respected marketing executives in this industry, and we leapt at the chance to bring him on board to lead our consumer products division," says Newman. "His track record on the features side has been remarkable, and he understands brand stewardship better than anyone in his field."
"Fox has some of the most powerful and influential brands in television and film and I am thrilled for the opportunity to devise strategies to maximize their value," says Godsick. "We are in the midst of an expansion in the points of consumer consumption, which amplifies the demand for creativity."
As part of his overall strategy, Godsick will focus on the development of social media with several apps in the works as well as international expansion in emerging markets including Russia, and the upcoming sequels to
Avatar
currently slated for holiday 2014 and 2015.
Godsick, who began his tenure at Fox in 1995 as senior vice president of publicity, was most recently senior executive vice president of the feature film division.
Advanstar
In addition to changes in leadership among top licensors, Advanstar, the parent company of Licensing International Expo and Brand Licensing Europe, has also recently announced a new executive to oversee the industry's two major events.
Chris DeMoulin, executive vice president, fashion and licensing and president of MAGIC International, has been appointed to oversee Advanstar's Licensing group. DeMoulin, who has been managing the MAGIC trade shows for four years, brings extensive licensing experience to the role. A former senior vice president, licensing and retail alliances for Disney's Consumer Products Group, DeMoulin spent eight years managing licensing businesses in the U.S. and internationally. As executive vice president of Walden Media, he worked with Disney to help create and launch the successful
Chronicles of Narnia
film franchise.
Advanstar's MAGIC show, which does business with 80,000 companies in the fashion industry, is the world's premier fashion marketplace for apparel, accessories and footwear brands, manufacturers and retailers twice annually in Las Vegas. The intersection of fashion and licensing generates over $50 billion in annual retail sales in the U.S. alone, and it is the increasing importance of licensing to fashion and fashion to licensing which prompted this move.
"Our mission is to bring licensors, licensees and retailers together to create opportunities for growth," says DeMoulin. "By increasing the interaction between the global intellectual property market and the fashion industry, we aspire to be much more proactive in helping licensors of all sizes find the right partners to expand and grow, in the U.S. and internationally. Over 40 percent of licensed revenue globally is generated by sales of apparel, accessories and footwear, and fashion brands licensing out account for an estimated 24 percent of the licensing business worldwide, thus making the synergy a valuable one."
DeMoulin's goal is to expand opportunities and increase attendance by capitalizing on MAGIC's vast network within the fashion industry. He will also look to enrich the show experience by increasing focus on the needs of the licensors and attendees through stronger networking and exchange opportunities, more focused education, digital enhancements and show merchandising. Both the Las Vegas and London brand licensing shows will continue to focus on growing international business opportunities, expanding their role as expert partners for everyone in the field of licensing.
Univision
Univision Communications, the top media company serving Hispanic America, not only has new executives in place, but also a new strategic role and growth opportunity. Rick Alessandri was recently named senior vice president, Univision Enterprises, and he subsequently named Francisco Arenas vice president, consumer products.
The executive moves were the foundation for last month's announcement that Univision was named the exclusive licensing agent for Grupo Televisa brands in the U.S. and Puerto Rico. The agreement includes such iconic Televisa brands as El Chavo, Chapulín Colorado, Hablando Sola, Chef Oropeza, as well as all licensing for Televisa novelas, reality series, live action and game shows.
"This relationship is a natural extension of our already close working relationship with Grupo Televisa," says Allesandri. "To be able to have exclusive access to an incredibly deep portfolio of brands which resonate and connect emotionally with our U.S. Hispanic consumer is an amazing opportunity."
"We are ready to give the market an experience to our properties off-screen," says Maca Rotter, executive director, Televisa Consumer Products. "Grupo Televisa will have the opportunity to replicate what we have done successfully in Mexico for the past eight years. We are confident that Univision Consumer Products will immediately become the leading Hispanic licensing player within the U.S."
Arenas says he will focus on new merchandising, licensing and promotional opportunities across a wide array of product categories including apparel and accessories, toys and games, branded publishing, back-to-school items, stationery and home décor as well as to establish relationships with key retail partners.
"Alessandri's bottom line orientation will be an important asset to Univision as we look to expand the company while creating a variety of new revenue streams both on- and off-air," says Randy Falco, executive vice president and chief operating officer. "He is recognized for his successful track record of nurturing existing brands while turning them into new franchises."
Previously, Alessandri spent more than 10 years in various roles at ESPN, most recently as senior vice president and managing director for the X Games franchise and senior vice president for ESPN Enterprises and consumer products. Arenas most recently served as senior director, consumer products for ESPN.
Mattel
The changes at Mattel, which began a year ago when then-president Neil Friedman left to become president of Toys 'R' Us, continue as Bob Eckert announced he is retiring as Mattel's chief executive officer after 11 years with the company. This paves the way for Bryan Stockton, current chief operating officer, to succeed Eckert, who will continue in his role as chairman of the board, with Stockton joining the board as a member.
Stockton takes over at a critical time for Mattel, which just acquired HIT Entertainment and faces the task of integrating its properties into the company.
Stockton, who joined Mattel in November 2000 as executive vice president of business planning and development, gained responsibility for international in 2003, and was promoted to president of international in 2007. Under Stockton's management, the division increased its total contribution to Mattel's annual sales from 36 percent to nearly 50 percent.
"This is an exciting time to be working at Mattel, as we evolve the company from toy to play, from product management to franchise management and from worldwide leader to a global leader," says Stockton.
BBC Worldwide Americas
Soumya Sriraman joined BBC Worldwide Americas last month as executive vice president, home entertainment and licensing. She was most recently president and chief executive officer for Palisades Tartan U.S. and U.K.
In her new role, Sriraman will be responsible for maximizing revenues across the BBC's DVD and licensing business in the U.S. and Canada, as well as expanding the business through new product, maximizing distribution, creating partnerships and developing brand platforms. She will report to Ann Sarnoff, chief operating officer.
Cartoon Network Enterprises
Following the promotion of Christina Miller, former head of consumer products for the past six years, to senior vice president and general manager of NBA Digital while continuing her role as senior vice president of Turner Sports, CNE recently realigned the leadership structure of its global licensing and merchandising division. Two executives were named to expanded roles to jointly oversee CNE: John O'Hara, executive vice president, Cartoon Network sales, marketing and CNE, and Paul Condolora, senior vice president digital and CNE for Turner's animation, young adults and kids' media. Erik Resnick, vice president of home entertainment and Pete Yoder, vice president of consumer products, remained in their respective roles.
Activision
Activision, which is one of the world's largest video game publishers, is making an aggressive push into brand licensing in order to leverage the popularity of its best selling properties including Call of Duty and Skylanders Spyro's Adventure.
In an effort to capitalize on the power of its brands, Activision recently appointed Ashley Maidy to spearhead the creation of an in-house licensing group and expand its licensing activities and strategic alliances with licensing and promotional partners worldwide. Maidy's goal is to create a lifestyle brands for its top gaming properties.
Maidy has more than 16 years of experience in licensing with several entertainment brands such as Power Rangers, Ghostbusters and the Spider-Man film franchise.
Zodiak Rights
The international division of Zodiak Media Group earlier this year named Jennifer Lawlor as senior vice president, strategy and planning, consumer products. Lawlor previously was vice president, emerging markets and business development, EMEA, for MTV/ Nickelodeon Consumer Products.
Lawlor's responsibilities include the implementation of consumer products and brand strategy for Zodiak Rights and Zodiak Kids entire U.K. portfolio including Waybuloo, Tic Toc House and Mister Maker.
Sesame Workshop
Following the surprising departure of another industry veteran Gary Knell, Sesame Workshop turned to its chief operating officer for his replacement. H. Melvin Ming, who joined the company in 1999 as chief financial officer, was named new president and chief executive officer succeeding Knell, who joined NPR as president.
Consumer products remains under the direction of Maura Regan, senior vice president and general manager. The key strategy remains the continued transition to Hasbro as global master toy licensee, the development of new products showcasing more of Sesame's characters, and international expansion including China.
MGA Entertainment
In an effort to strengthen and expand its global licensing business, MGA appointed industry veteran Casey Collins as executive vice president of global licensing. Previously with Lucas Licensing, Collins is focused on driving international growth for MGA's portfolio, which includes Little Tikes, Lalaloopsy, Bratz and Moxie Girlz.
These new faces represent various new directions in brand licensing and it's likely that there will be even more new faces in 2012. More importantly, there will be even greater opportunity.
Subscribe and receive the latest news from the industry.
Join 62,000+ members. Yes, it's completely free.
You May Also Like
Loading..