Seth MacFarlane's animated "Family Guy" occupies a distinct place in the world of comedy TV. It's funny, clever, anarchic, twisted, politically incorrect and very close to the bone. The wit of the show and the intelligence of Stewie, one of its lead characters, has made "Family Guy" something of a badge of honor, which is proving useful for a consumer products program that is about to move into the mass market, and which presents Fox Consumer Products EMEA with some rather unusual challenges.
At Brand Licensing Europe 2010 there were whispers in the aisles that the Family Guy property was one to watch–and so it was. At the time, FCP had 16 licensees and a strong business mostly serving core fans via music and online retail. Since then, the mass market demand for the brand has grown and FCP now intends to widen retail distribution from niche to mass. To this end it has made the distinction between self-purchasers, gift givers or general shoppers. Fox is aiming for a 15 percent uplift in sales for the brand this year, an ambition that pitches Family Guy into the heart of the U.K. grocery sector and high street chains–new territory for this very colorful brand.
The
rise of "Family Guy" in the U.K. and Europe trails the U.S. by a year or two. The show found its perfect broadcast home in the U.K. in 2006 when it began airing on BBC3 and where it has stayed airing daily ever since, reaching a large audience right in its target demographic of 16-34-year-olds. Viewers and fans talk about the series across social media networks and have helped its online and home entertainment credentials become amongst the best in the business. Fox has sold eight million DVDs in the U.K. (25 million units worldwide) so far, and the Family Guy Facebook page has the highest number of followers (over 37 million) of any in the TV brand category worldwide.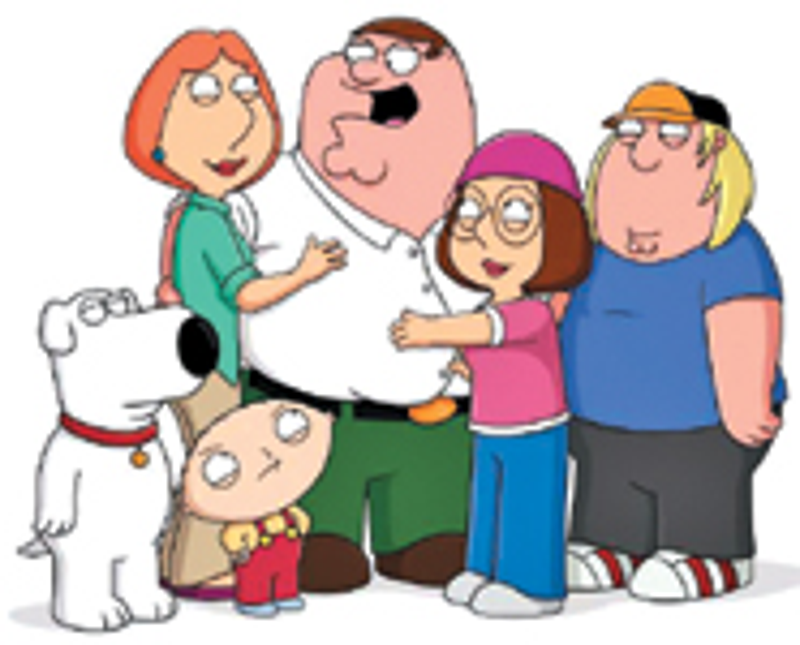 These are figures that support a tip into the mass market, and this year FCP will manage the brand's roll out with two objectives firmly in mind.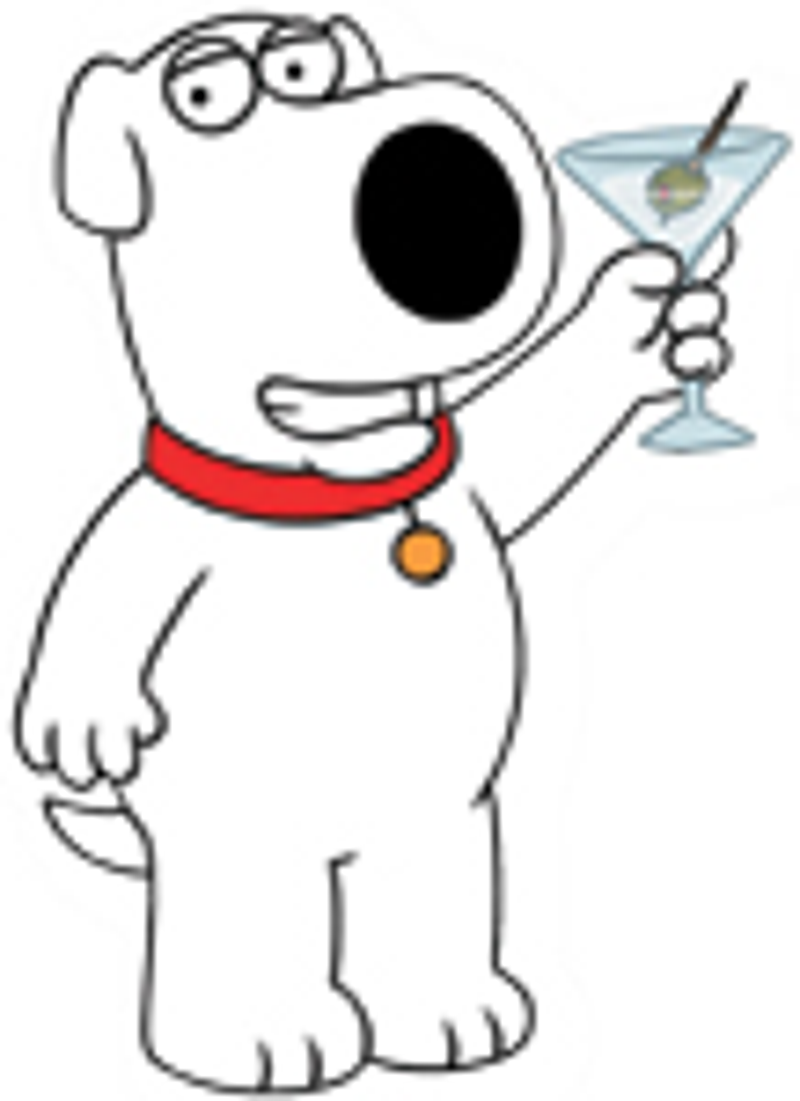 "First we must create products that are true to the show's wit, humor and personality–i.e. the sort of products that the core fans would want," says Louise Collins, U.K. licensing director, FCP. "Second we have to make those products suitable purchases for gift givers, such as girlfriends, who might not watch the show or appreciate it in the same way. It requires a slightly softer look."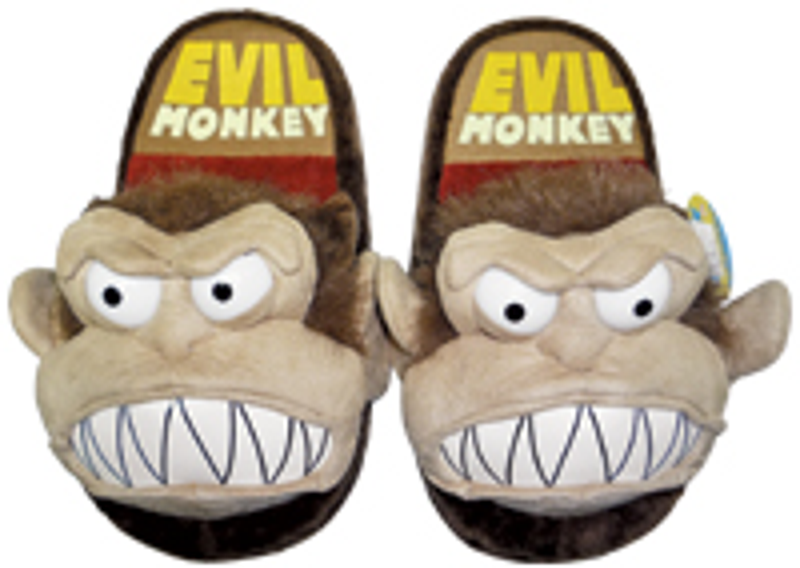 This delicate balance is being kept through the creative execution of the brand–new style guide material, the use of slogans which are vital to the show's humor and in the employment of the different characters for different product categories, retailers and seasons. For example, the clever but rage-fuelled baby Stewie character appears on college stationery products from The Hira Company this year, while Brian, the Martini drinking pet dog, is suited to barware. Seasonal slogans such as "Yearning and burning" (Valentine's) and "For Pete's sake" (Father's Day) will also be used.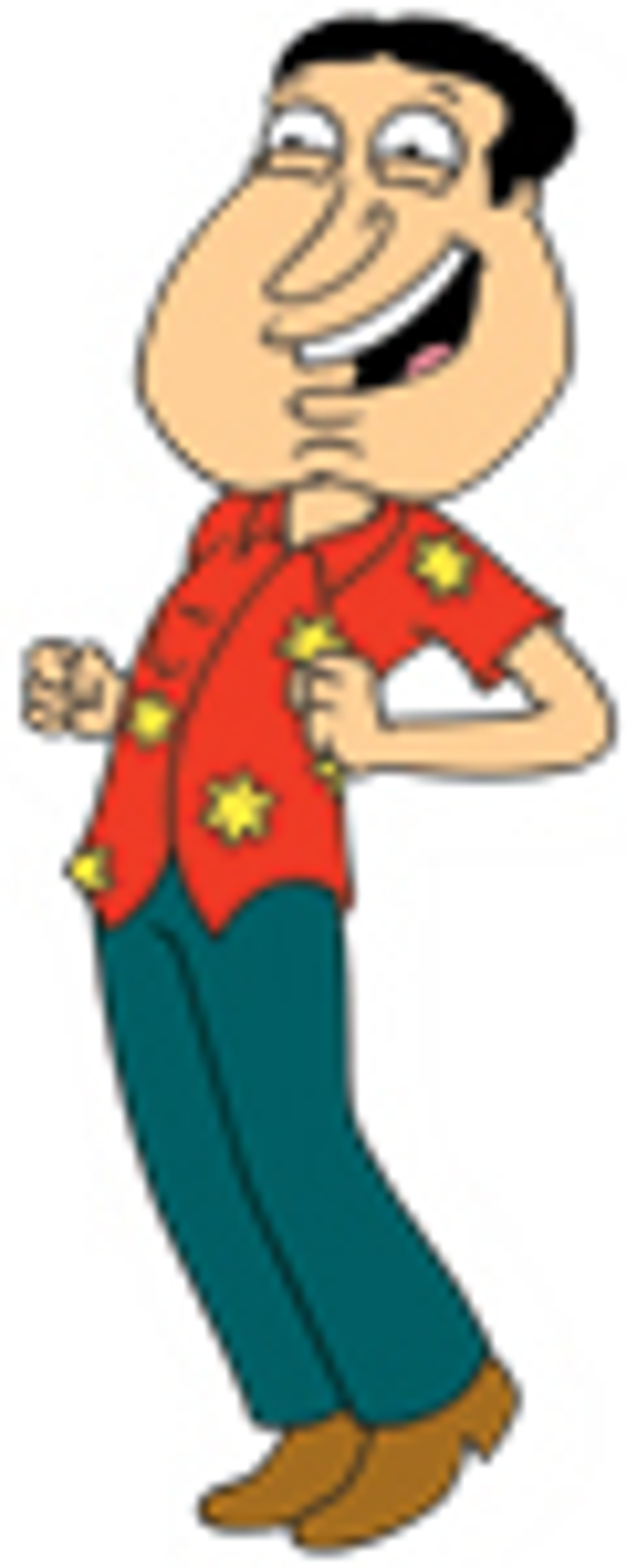 In 2010 this dual retail strategy–targeting gift givers and self-purchasers–started to take hold. Family Guy apparel featured in high street chains such as Topman and River Island, wider retail channels like Matalan, Tesco and Next, as well as in established partners such as
and HMV. U.K. retailer Tesco has been quick to see the popularity of the brand, with cheeky slogans on men's apparel. FCP and its licensee, Somerbond, have worked closely on the creative to make sure everyone feels comfortable with the humor. In response to consumer demand, FCP has begun to introduce secondary characters into the merchandising program. Bravado will launch the first Quagmire designs in autumn 2011 with Somerbond's Brian loungewear and Brand International's Evil Monkey slipper set.
FCP will build on existing retail strength to identify partners in new categories such as toiletries, food (particularly snacking) and car accessories. In each case, the most appropriate character will be identified to become the champion of a product category. Elsewhere in Europe the brand is growing in the Nordic region as well as in Germany, Italy and Spain, and there is a pan-European deal with H&M.
At Brand Licensing Europe 2011, FCP will look to meet potential partners in new categories and to support existing licensees as the brand moves to a much larger and wider retailer audience. As Peter Griffin might say, "that's freakin' sweet."
Subscribe and receive the latest news from the industry.
Join 62,000+ members. Yes, it's completely free.
You May Also Like
Loading..