At a pre-show press conference, Microsoft unveiled its Kinect motion-control video game system, which will be sold as an add-on for its Xbox 360 console. Kinect features a camera and a microphone that allows players to communicate during multi-player games. Microsoft's Don Mattrick says the connect will "transform the way you play games, the way you enjoy entertainment and the way you connect to friends and family."
Kinect will arrive in stores in November and gamers can preorder it for $149.99 on the Microsoft online store. The slate of new games for the platform includes Kinect Joyrider, Kinect Sports, Dance Central and Your Shape, a new fitness game from Ubisoft.
At its press conference, Sony showcased its new
motion-capture device called Move. The system is similar to the Nintendo Wii with two wand-like controllers and a camera that tracks a player's movements and projects them on to the screen. The system is set to debut in stores on Sept. 19 at a price of $49.99.
Nintendo, which introduced motion-control gaming in 2007 with its ground-breaking Wii console, countered with Wii Motion Plus, an accessory that provides a more accurate motion-control experience and sells for $19.99.
The new motion-capture devices were show stealers at E3, but a slew of next-generation 3-D games also generated a buzz. Game publishers are coming out with dozens of new games in 3-D and the technology is providing a new way to revive old franchises with a new look.
Sony took a leadership position on the 3-D front, with Sony Computer Entertainment chief executive officer Kazuo Hirai saying that "a decade from now, when you look back at 2010, it will most likely be remembered as the year Sony brought authentic 3-D to the video game industry." Sony plans to have up to 20 new 3-D titles available for the PS3 by 2011. The line-up will include a mix of new games and old favorites, including Mortal Kombat, Gran Turismo 5, Shaun White Skateboarding and Tom Clancy's Ghost Recon: Future Soldier.
Nintendo announced upcoming 3-D versions of classic properties including The Legend of Zelda and Metal Gear Solid.
Microsoft is taking a less active approach in its move into 3-D. Aaron Greenberg, director of product management for Xbox 360, says the console will support its share of 3-D games, including the newly announced Crysis 2, but that Microsoft will "probably take more of a pull than a push approach" to 3-D gaming and respond to consumer demand.
Nintendo took the fledgling 3-D craze to the next level when it announced the Nintendo 3DS, a portable game console that will display 3-D images on a 3.5-inch screen and won't require users to wear 3-D glasses. Nintendo did not announce a release date or price for the 3DS, but it's not expected until 2011 at the earliest.
Electronic Arts rolled out new titles that expanded its licensing deal with Hasbro. They included Monopoly Streets, the first 3-D video game based on a Hasbro property, along with new video game versions of Mouse Trap, The Game of Life, Twister, Clue and Yahtzee Hands Down that are part of its Hasbro Family Game Night franchise. EA also showcased its Harry Potter and the Deathly Hollows: Part 1 video game, the newest installment in its long-running partnership with the film franchise.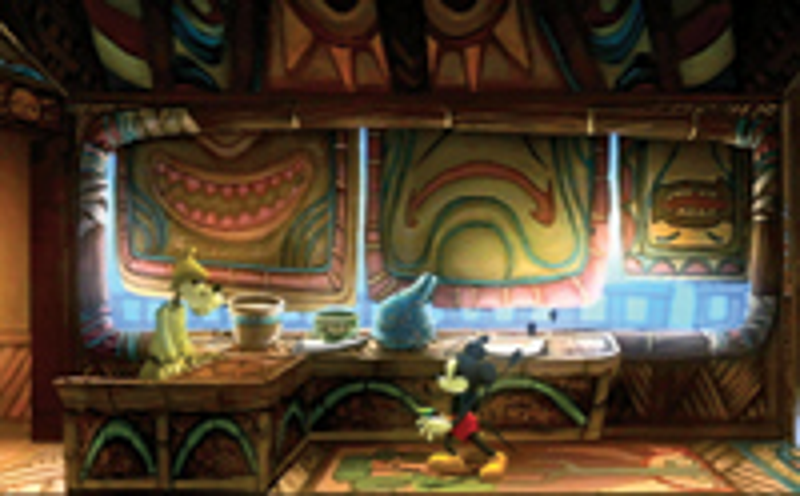 Sega plans to use its new Sonic the Hedgehog games as a platform to expand its line of merchandise based on retro gaming. The line already includes accessories, headgear and novelties sold at specialty retail. Sega's Jerry Chu says the company plans to sign new licensing partners and branch into more product areas using the 20th anniversary theme as a marketing tool.
A few days after the show, Sony announced a deal with DC Comics that will put its PlayStation Portable console to new use. PSP users will now be able to download more than 80 DC comic book titles using the PlayStation Digital Network that launched in December 2009. Susan Panico, senior director for PlayStation Network at SCEA, says the deal with DC was part of Sony's effort to provide PSP gamers with "the most comprehensive entertainment experience."
DC Comics is already publishing comic books based on some classic game titles including Resistance and God of War. The comic books are giving the classic franchises a new venue and providing support for new merchandise including action figures for God of War due out this summer.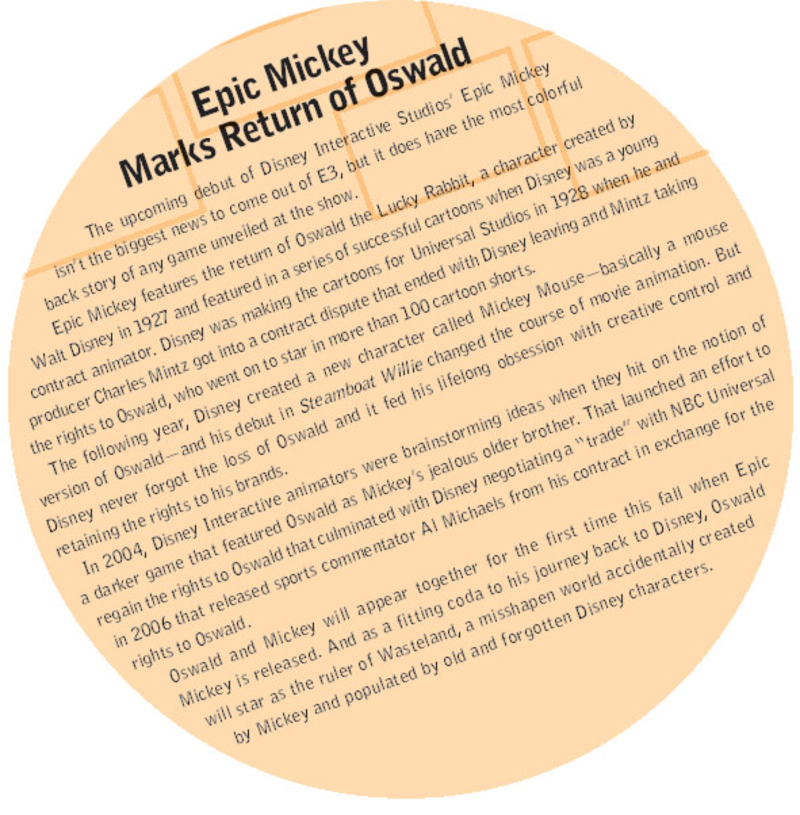 A wide range of lifestyle and consumer products is expected to roll out for THQ video game property Darksiders. The range will be the first products launched through THQ's new licensing and merchandising division.
"We have a broad portfolio of original game properties at THQ that resonate with their target audiences," says Germaine Gioia, senior vice president of licensing and merchandising at THQ. "Over the next few years, THQ will offer many new ways to engage with our brands and enhance the interactive experience."
To start, THQ's program for Darksiders has signed Udon Entertainment for art books and Sota Toys for limited-edition statues. "The Art of Darksiders," the first book from Udon, will feature concept art from the game, including original artwork from creative director and comic book veteran Joe Madureira. The items will debut at Comic-Con.
The Electronic Software Association says 45,600 people attended this year's show compared to 41,000 in 2009. E3 will return to the Los Angeles Convention Center in 2011 from June 7 to 9.
Subscribe and receive the latest news from the industry.
Join 62,000+ members. Yes, it's completely free.
You May Also Like
Loading..