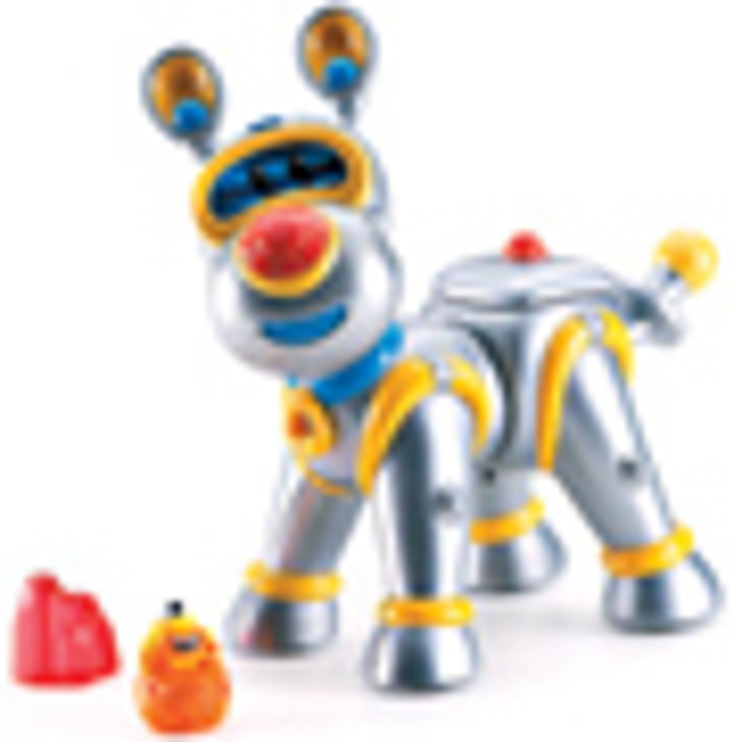 Having won over kids in the UK, "Lunar Jim" sets out to conquer new worlds.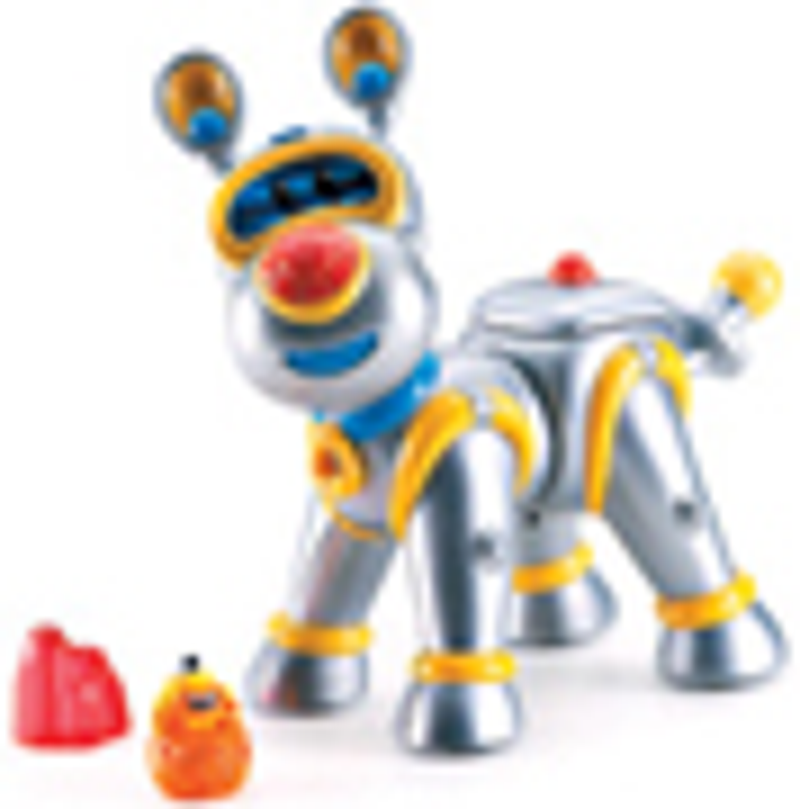 For Alexander Barr, comic-strip illustrator, Elvis impersonator, and creator of "Lunar Jim," the successful preschool moon-based TV series, the advice is simple: "Never look too far ahead. Launch your property wherever you think it is most suitable and let things evolve from there. Good things will always cross over into other media."
Lunar Jim, which was created in 1995 as a character in one of Barr's comic strips in the UK's
Young Telegraph
newspaper, was picked up by Alliance Atlantis and transformed into a stop-frame animation program launched in 2005. Currently in production for a second series, "Lunar Jim" takes preschoolers into Moona Luna village, where they meet Rover the Robot Dog, Ripple the Super Space Mechanic, Eco the Farmer, and T.E.D., the Technical Equipment Device.
The show has been sold to more than 130 territories, most recently launching on Nickelodeon in The Netherlands and Belgium, RTE in Ireland, Hungama TV in India, TV2 in Denmark, and V-me in the U.S.
Jennifer Bennett,
Vice President of Merchandising and Licensing, Alliance Atlantis, believes there are two factors behind the show's success. "First, kids have connected with the characters, particularly Jim. Like preschoolers, he experiences many things for the first time with age-appropriate themes, stories, and lessons. The show provides children with a model for problem-solving that can be applied to all aspects of their lives. Secondly, we are offering kids the chance to join Jim on the moon, a place of fascination and intrigue to kids around the world."
Preparing for Lift-off
Merchandise for Lunar Jim began hitting the store shelves in 2006 in order to allow the program to build some momentum, according to Bennett. "In today's competitive landscape, the first phase for a television property is to build a loyal audience," she says. "Until an emotional connection exists between viewer and brand, and until there's proven ratings success and brand awareness, it makes no sense to introduce a property at retail. We have to be patient and careful with our product releases in order to give the program its best chance to grow into a successful licensing program."
Certain aspects of "Lunar Jim" support the successful, and growing licensing program, including a variety of characters, animals, vehicles, bright colors, and, of course, the lunar setting. According to Bennett, the licensing program is developing nicely, and that is due to the quality of the production. Licensed products, she says, enhance the experience for viewers.
"From a merchandising and licensing point of view, rather than from the perspective of the creative team behind the show, I don't believe that important or quality preschool shows can't or shouldn't have consumer products to complement them. Young children spend a limited amount of time watching television, but when the TV is off, they are playing, reading, learning, and so on, and that is where we feel our contribution to their development comes in. A licensed product line that is well executed and thoughtfully crafted complements a broadcast program and adds value. When preschoolers aren't watching 'Lunar Jim,' they have the opportunity to role play about space and the moon with interactive, engaging toys, or have their parents spend time reading books or collaborating with them on Lunar Jim activities."
Fisher-Price is the worldwide master toy licensee. The company plans to launch the second round of toys this spring, following the strength of the fall 2006 unveiling of the toy line in the UK and Canada. In the UK, recent licensees include Martin Yaffe (wheeled toys), BBC Audiobooks, Cohen and Wilks (daywear), Cooneen & Misirli Licensing (nightwear and underwear), Jolly Roger (Amusement Rides), Trade Mark Collections (accessories), Titan Publishing (magazines), and Portico Designs (stationery/paper goods).
The first Lunar Jim DVD distributed by BBC Worldwide, entitled "Let's Get Lunar" launched in the UK in October 2006, followed by the second DVD installment entitled "Lunar Jim: Blast Off!" which hit UK shops in March.
In Australia, licensing agent ABC recently secured deals with Pan Macmillan Australia (coloring, activity, and sticker books), Designworks (apparel), and Impact Rock Merchandise (posters and stickers). The Penguin Group and BBC Children's Books launched books in October 2006, including the
Let's Get Lunar
rocket-shaped board book containing play scenes and magnets, and Little Library, a set of six small board books with jigsaw.
Market-by-Market Approach
As the series continues to sell to broadcasters across the globe, Alliance Atlantis adapts the licensing program to target those markets, using agents where appropriate. "Once a broadcast sale is made, we evaluate who would be the best fit for the property," explains Bennett. "Some broadcasters, like the BBC, have strong, full-service, in-house merchandising divisions, while in other territories, we choose independents. We are looking for brand builders, rather than what might be perceived as traditional deal-seekers. With a strong property like Lunar Jim the licensing deals follow the broadcast." CPLG is representing the series in Benelux and France; Kidz Entertainment in Scandinavia; Elastic Rights in Spain; m4e in Germany; ABC in Australia; and Tycoon in Mexico.
Alliance Atlantis collaborates closely with broadcasters, licensing agents, and licensees, supporting them with marketing and PR initiatives. In Canada, it partnered with the Hudson's Bay Company to create an exclusive meal program developed around the brand at 240 participating Zeller's department stores. In Latin America, Ronda Discovery Kids featured Lunar Jim mascot appearances at various events in Brazil, Mexico, Argentina, Colombia, and Venezuela.
One of the most successful marketing programs, according to Bennett, has been a series of shopping mall tours. "These tours elevate brand awareness with consumers by enabling them to interact directly with Lunar Jim and the brand," she says. "In Canada, we created a Lunar Jim environment featuring part of the village of Moona Luna and a costumed character Jim was on hand to meet fans and pose for photos. The tour covered 11 malls across the country. The UK mall tour included eight major retail centers throughout England and Scotland, recreating Jim's lunar home with activity tables for children to color and interact with Lunar Jim toys."
For season two, three new characters will join "Lunar Jim": an intergalactic "mailbot" who whizzes around the universe, delivering mail; Skye, a space cadet-in-training; and Yik Yak the alien.
And how does Bennett see the future of Lunar Jim? "With the launch of season two, there will be the benefit of new episodes, additional on- and off-air broadcast promotions, and other Alliance Atlantis-driven initiatives," she says. "This also will serve as the catalyst for launching additional product categories and build on the success of season one."
Subscribe and receive the latest news from the industry.
Join 62,000+ members. Yes, it's completely free.
You May Also Like
Loading..