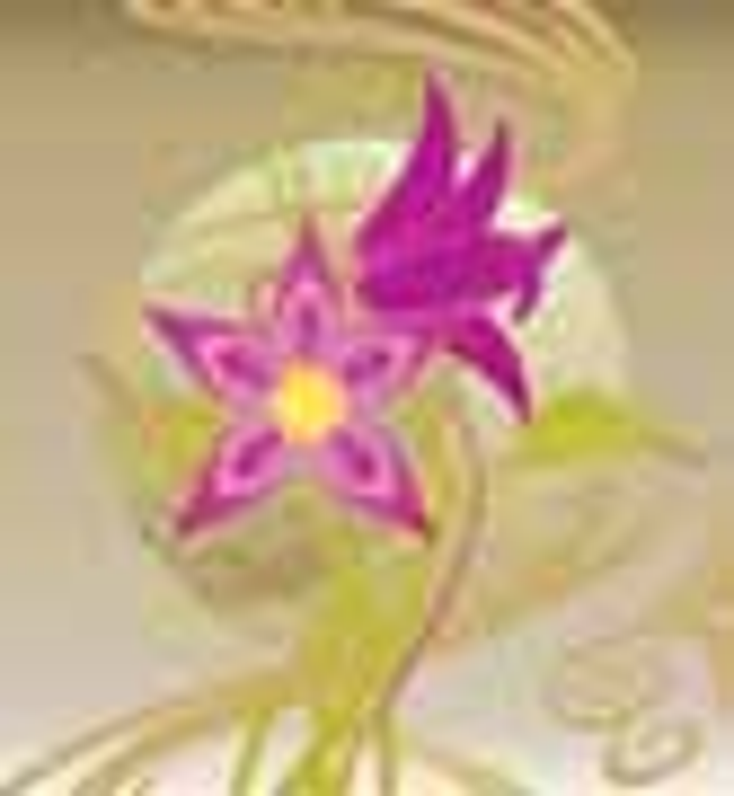 ]>
A number of exhibitors at Brand Licensing 2004 commented on the strong representation of mobile phone content developers and publishers visiting the show. There's something of a 'gold rush' feeling as companies vie to secure intellectual property rights for mobile applications in anticipation of the platform becoming increasingly significant. So we investigated and asked, as a licensor, where do you start and how do you choose a partner?
At first glance there seem to be parallels between the mobile phone content industry now and the gaming industry in its infancy. The parties involved operate in a chain much like traditional licensing. Broadly speaking, the companies or individuals that create mobile games or content seek to place their products with aggregators or publishers who, in turn, sell those products to networks and portals. It is these networks and portals that control the distribution to consumers via their own marketing. Although most parties suggest the market will soon consolidate
there are still numerous content developers, many small, some which are divisions of or spin-offs from game companies. In some markets in Europe (and in Japan) independent portals exist, circumventing the networks, to distribute games and content directly to consumers. These are popping up in the UK but, as Fremantle's Claire Tavernier says, 'It's still the case that if you haven't got your game launched on Orange, O2 or Vodafone in the UK, you won't be making great numbers'.
As with many new markets, consultants and agents have sprung up to help licensors find the best partners to work with and to assist developers to secure the best licences. It's less common for licensors to hire in-house departments to create their own games although a few of the major film studios have done so. Universal is one that hasn't. Head of media licensing and strategy, Jeremy Laws, says, 'we think about mobile as a licensing business. We don't create any of our own content. Rather our favourite way is to find the best publishers out there for each property.'
The 'gold rush' feeling comes primarily because of the perceived opportunities for income and the desire to be in the market early. Developers and publishers are using licensing as a door-opener to the networks. A Tiger Woods golf game, for example, is likely to get more attention than an unbranded golf game. For their part, licensors don't want to miss out on potential income from a new platform for their brands.
It is also incredibly simple for the consumer to interact with a brand via their mobile phone. This is in spite of the great technological and commercial complexity involved in getting a mobile game to market. Consumers already have a paying relationship with their mobile phone neworks, something Celador's head of interactive, Simon Gunning, thinks is very significant. 'It demonstrates the most powerful purchasing arrangement; every time you turn your phone on it is costing you money,' he says. The internet is proving apt for sharing information but mobile is all about transaction and this, suggest Simon, is why it may eventually become a more important medium than TV.
Why is mobile such an important consideration for licensors? For a start, distribution is ubiquitous. 'Mobile phones are everywhere - better than TV and the internet,' says Simon. He adds, 'Mobile phone services are now expected by the public and brands with no mobile application at all are rare.'
The exec in charge of mobile phone licensing may not be sitting next to the director on a major movie shoot yet, but many licensors are making interactive application a real priority. Simon is Celador's head of interactive and he works directly with head of licensing Michael Seres in the research and acquisition of new properties. Celador cut its teeth in the interactive environment with Who Wants to be a Millionnaire. It watched the property evolve from a text service to 3D Java games developed by Macrospace (the first connected Java game where people can play against each other). So it will use its global connections in the mobile arena to help its other brands develop.
Faced with enthusiastic offers from mobile content developers and publishers, many licensors accepted the hightest offer and have reaped good short term results. Now, many of these licences are being re-negotiated and the stakes are even higher. It can take six months and $50,000 to develop a game. There are plenty of precedents such as Millionnaire and Pop Idol to prove that mobile use in association with entertainment can be lucrative. And some of the easy downloadable games being marketed on line at the moment are earning hundreds of thousands of pounds per week. Perhaps the best commercial opportunity at the moment comes from Java games. Universal's Jeremy Laws, says, 'The most compelling products for us in terms of royalty revenue are the Java games, where we are beginning to see interesting numbers.' But he also adds a note of caution that in the big scheme of things, mobile revenue is still nascent; still only applicable to a subset of the population who can use the technology.
Where to startThe jargon is frightening, the networks are powerful, contracts are long, onerous and unfathomable and all territories differ in their penetration of technology and distribution contracts. Add to that the fact you have to make a game fit hundreds of handsets in the market and the process of entering the market can seem daunting. So as a licensor what should you be thinking about before signing away your rights?
'It is essential to choose a partner carefully,' says Fremantle's Claire Tavernier. What you don't want is for your property to act as the door opener for the developer into a publisher or network as it can slow things down. (On the contrary, if you are working with the right people you can get a game to market in 6-12 weeks). Ideally you want to find a company with an established link to the networks because distribution is absolutely key. Networks now have lists of 10-15 preferred suppliers, each one tested in the technological complexities of making games work for every handset. Ideally, you want to be with one of those preferred companies.
Mobile Brands' Paul Comben suggests asking the same questions you would of any licensee, i.e. where do you distribute, where do you manufacture and which other licensors do you work for. It's also important for mobile rights to be addressed in new contracts. Many popular mobile phone games have been negotiated with properties created before mobile phones existed.
Is there money in it for a mid-ranking property? Claire Tavernier suggests that there is money to be made, particularly if you can appeal to boys, who are bigger users than girls.
Is your property right for it?
Paul Comben makes the point that all the big or obvious licences have already gone! So content providers are looking with a broad net.
Sometimes, the less obvious properties can be adapted very well. For example, Sorrent will release a game based on the December 2005 Rally World Championship end of season party. Although it's one specific event it has wide appeal because the final race includes famous cars and drivers from Formula 1 and other racing circles. It's a clever way of accessing these brands under one umbrella.
Many mobile deals are done on a global basis and Jeremy Laws says doing deals on this scale facilitates a better product and streamlines the approvals process. It follows that the most appealing properties are those with worldwide appeal. Vodafone, for example, has global deals with The Simpsons (for original content) and Millionaire; Mforma has one with Marvel. Jeremy makes the point with the the examples of Universal's biggest successes, Jaws, ET, Back to the Future and Miami Vice, all of which have a global reach. But Universal's best selling game is The Fast and The Furious, developed by Digital Bridges and available from Vodafone. There are a number of reasons for its success. Firstly, it has global appeal. Secondly, it's boy-skewed and action car based. Thirdly, you can describe what it is in one sentence and it's very easy for people to understand what they are getting. It's very important that customers can understand very clearly what they are going to get. The game must be summed up in one line - one reason Fremantle's Baywatch Beach Volleyball game worked well. Universal has games based on The Mummy, Miami Vice and Bruce Lee coming out soon with those for Jaws and Gladiator in the pipeline.
The future
So how will the market develop? There is still a relatively small number of consumers (referred to as 'early adopters' by marketers) using phones advanced enough to play Java games and the rollout of third generation services is lagging. So the industry is still waiting for a 'tipping point' or a major event that will drive mass use of the new technology. Jeremy Laws muses, 'When my mum starts downloading games for her phone, I'll know we reached that point.'
As far as licensing is concerned, most commentators suggest that things will settle down. Jeremy again: 'Yes there is that internet vibe and when bankers start coming to meetings you know things are interesting. There has been an intellectual property land grab but thats not a bad thing.' The important thing, he suggests, is to make good decisions. The highest bidder may not prove to be the best partner and consumers expect a quality product. It's important for the industry that quality remains high because it might only take a consumer paying good money for two or three bad experiences of Java games to turn them off the whole idea completely.
The relationship between network and provider will also settle as licensors understand their place in the value chain. By way of explanation, one commentator said, 'without us, Vodafone go back to being boring people in suits in Newbury.' Networks will also broaden their content which has so far tended to orientate towards boys, sport and action. The other development will be in marketing the content to consumers. They don't yet warrant TV or print advertising and networks' agility to tell their customers about them and create rankings based on sales is limited.
Interest will remain high. But the jury is still out about whether or not the moblie platform will be a huge cash cow in ten years time. Didn't we all say that about video games?
Subscribe and receive the latest news from the industry.
Join 62,000+ members. Yes, it's completely free.
You May Also Like
Loading..