The Jim Henson Company is repositioning and expanding its portfolio with a blend of classic properties and new content.
Most people associate the name Jim Henson with The Muppets and—to a lesser degree—1980s nostalgic properties such as "Fraggle Rock" and "The Dark Crystal." But the fast-growing Jim Henson Company is giving itself an image makeover with more than a half dozen new properties and licensing deals with top-tier licensees and retail partners.
The 52-year-old company still has its stable of classic brands, but it is repositioning itself with new TV shows, remakes of classic movies and original content for the Internet. The growth of its consumer products division centers on a three-pronged strategy that segments its products into new family entertainment, legacy properties and third-party brands.
"We're letting the world know that we have a ton of new licensing opportunities," says Melissa Segal, senior vice president of global consumer products for the Jim Henson Company.
This year, the hot area is family entertainment and its two new TV shows, "Dinosaur Train" and "Sid the Science Kid." The shows
target kids ages 3 to 6 and air on PBS Kids in the U.S. and various channels overseas.
"Dinosaur Train" has attracted the most attention from licensees. The show, which is about a preschool-aged tyrannosaurus rex named Buddy and his adventures on board the Dinosaur Train, has become an overnight hit and a potential licensing blockbuster with 23 licensees already signed on. They include Learning Curve for toys, Crayola for activities, Hallmark for party goods and Imagine Apparel for sleepwear.
Segal says new toy product will launch in July with a first-to-market deal with Toys"R"Us followed by a larger rollout of merchandise in the fall with both Walmart and Target.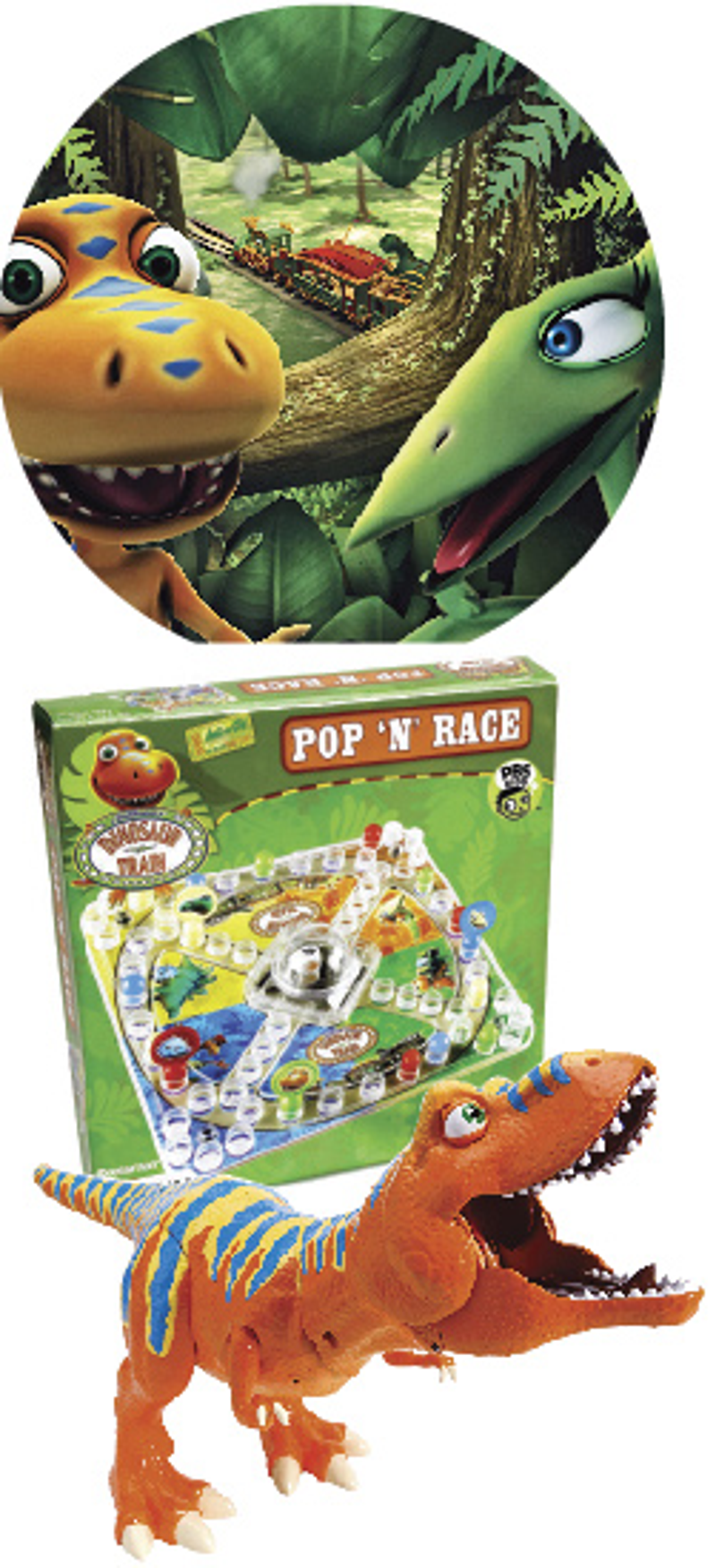 "We're really thrilled about the Toys"R"Us launch and that Walmart and Target are going to support 'Dinosaur Train,'" says Segal. "It's been amazing to see how well the show and its characters have translated into consumer products." She points out that the show and its products skew well to girls and boys, something rare for a dinosaur-based property.
Henson is also rolling out merchandise for "Sid the Science Kid," which is billed as the first science show made for preschool kids. The show debuted on PBS Kids in 2008 and has already produced a series of best-selling DVDs and attracted licensees including Hasbro (global toys and games) and HarperCollins (books). Henson is also going after the specialty market through deals with Patch Products (science kits), MediBadge (stickers through doctor and dentist offices) and the Smithsonian Institution (museum exhibition).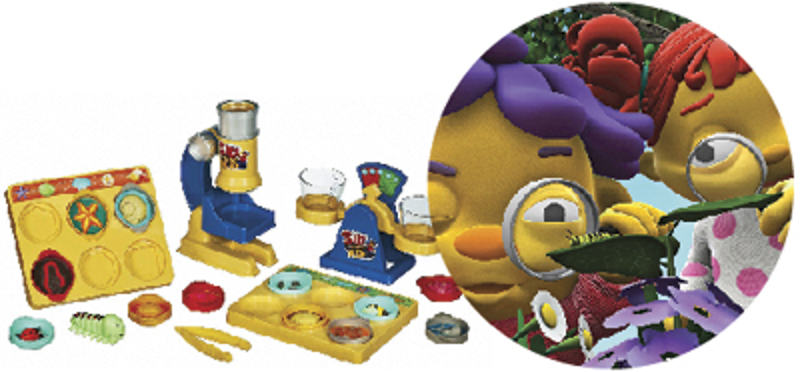 "We're going with a more targeted merchandise campaign for 'Sid' that's focused on programs that make sense," says Segal. Some products are already in stores, including some Hasbro products at Toys"R"Us, but most are due to launch during the 2010 holiday season.
The company is also showcasing older properties under its legacy banner. In 2009, Sony Pictures Home Entertainment released Jim Henson's 1982 sci-fi film
The Dark Crystal
and 1986 fantasy film
Labyrinth
on Blu-ray for the first time, introducing them to a new audience. And to celebrate the 10th anniversary of the sci-fi TV series "Farscape" in 2009, Henson teamed with A&E Entertainment to release the complete series on DVD.
The revival of
The Dark Crystal
gained steam in May when Henson signed a deal with Australian production company Omnilab Media to produce a sequel called
Power of the Dark Crystal
, which will give the company a new feature film to work with. "We think there's a great opportunity to create a broad licensing program, especially when you see what was done with science fiction franchises like Star Trek," says Segal.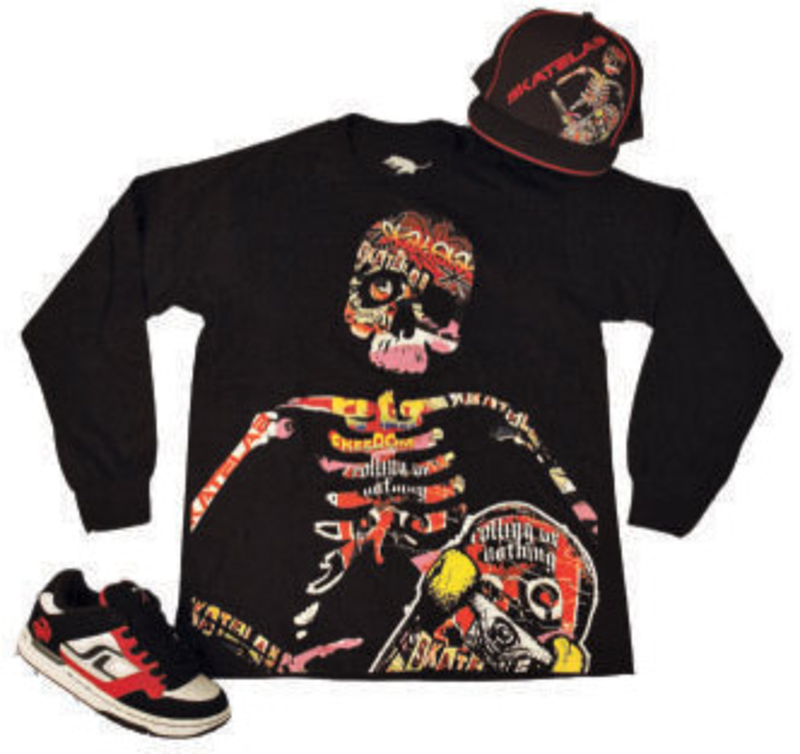 The 1980s kids' show "Fraggle Rock" was also revived with the release of the full-series DVD set in 2009. Segal says the company is in talks about a Fraggle Rock film and has teamed with licensee Archaia for a Fraggle Rock comic book mini-series that launched in May. It already has a Fraggle Rock Forever merchandise collection that includes Manhattan Toy (classic plush), Anita Ko (jewelry) and Dr. Romanelli (apparel). It was featured at specialty retailer Kitson, Beverly Hills, during the past holiday season.
"With the DVD release of 'Fraggle Rock,' we found a lot of pent-up demand for product," says Segal.
"And we think there's a great opportunity to create a licensing program geared toward adults with specialty products."
Henson is also moving into new entertainment venues. It recently launched a Web-based series with PBS Kids about two comical gophers called "Wilson & Ditch: Digging America" and another children's series called "The Possibility Shop" with Disney Online that focuses on family-friendly projects and activities.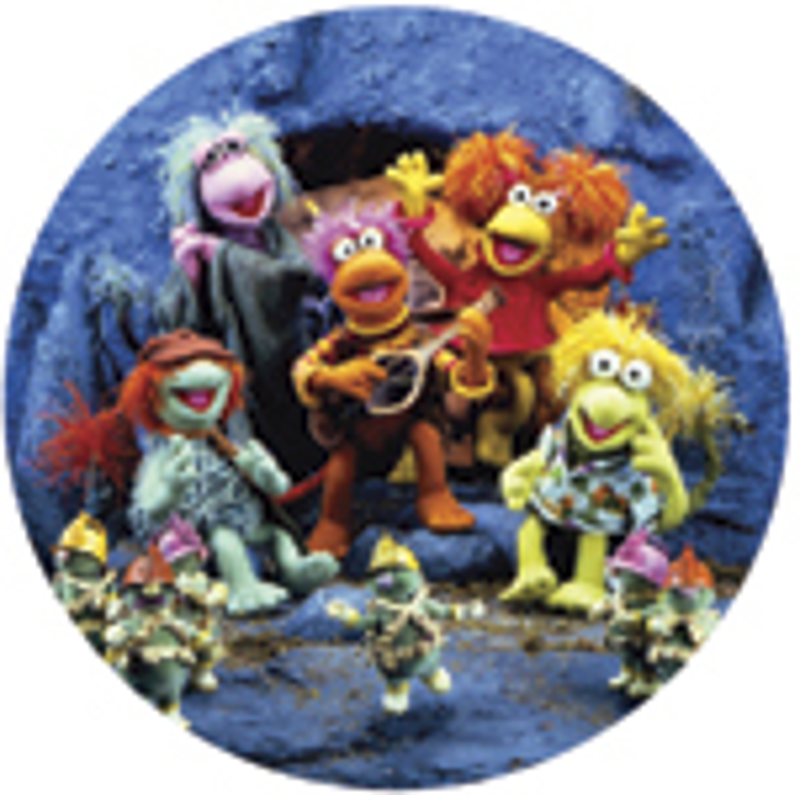 Says Segal, "We have a lot of partners who are looking for web-based shows that are entertaining and educational."
The company is also working on programs for third-party brands it represents, including Skatelab, a skateboard-themed lifestyle brand, and The String Doll Gang, a band of string doll figures that are popular at specialty retail.
Skatelab currently has licensees Jem Sportswear (apparel) and Springs Industries (beach towels) in the U.S. and is represented by Wild Pumpkin in Australia and New Zealand and Rocket Licensing in the U.K. And Henson is looking for a licensing partner to extend The String Doll Gang into apparel, electronics, room décor, social expression and mobile content.
With nearly a dozen properties in development, Segal expects the Jim Henson Company booth to be busy at the Licensing International Expo. "For the past few years, we had private meetings, but this year we're going to be on the show floor because we have so many new properties to show," says Segal.
Subscribe and receive the latest news from the industry.
Join 62,000+ members. Yes, it's completely free.
You May Also Like
Loading..