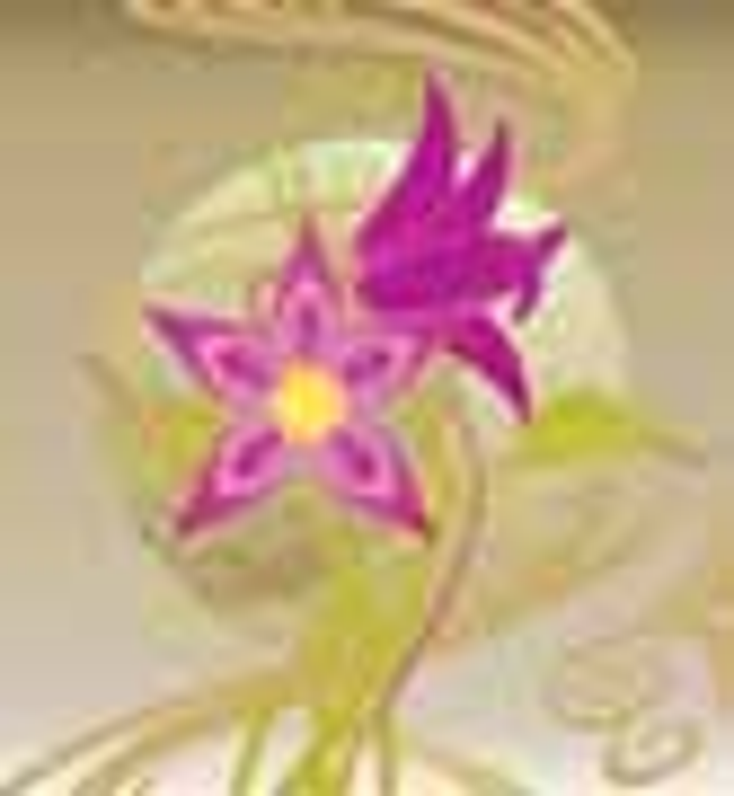 ]>Tune in to the licensing possibilities for these TV properties to be seen at the upcoming trade show.
National and international broadcasters are set to converge on Cannes, France, for this year's MIPTV (April 11 through 15). Here, creators, developers, and industry professionals offer a sneak peek at new and current on-air programs, and their licensing initiatives.
Breakthrough Animation,
the animation and production arm of Breakthrough Films & Television, will bring three new animated children's properties to MIPTV 2005:
Captain Flamingo
(26 x 30 minutes) follows tiny Milo Howell who dons his terrycloth cape and sets out to save the day for kids everywhere;
Rocket Rodents
(26 x 30 minutes), a 2-D animated series, features a motley crew of five rodent miscreants en route to an off-world penal colony when they stumble upon a starship; and
MISS BG
(26 x 30 minutes), the story of a precocious 8-year-old girl who offers life lessons to her brother, George.
Celador International
is set to
launch
No Waste Like Home,
the second factual entertainment format from Celador Productions. The program features wasteful families taking part in a two-week experiment to become more eco-aware and save money. The show already has been commissioned by BBC2, which is scheduled to air eight half-hour episodes this spring. In addition, the
No Waste Like Home
format and finished program were licensed to Australia's Nine Network.
Marathon's
cartoon series,
Totally Spies,
stars three typical Beverly Hills girls—Clover, Alex, and Sam—who unwittingly become international secret agents. The series currently is seen in more than 100 countries including the U.S. on Cartoon Network. Marathon recently tapped CopCorp Licensing to run the North American Licensing program for
Totally Spies.
Current North American licensees include A.D. Sutton (school bags), Disguise Inc. (Halloween costumes and accessories), Happy Kids (apparel), Senario (handheld and plug-and-play games), Simon & Schuster (book publishing), and Tokyopop (cine-manga), to name a few.
LevyMann Entertainment's
itty bitty HeartBeats,
a series of animated musical adventures for girls and boys ages 2 to 6, continues its licensing initiatives with the addition of Franco Manufacturing (bedding, beach gear, bath products), Baby Boom Consumer Products (cuddle pillows), Wiesner Products (footwear, socks), and Waterbury Garments (sleepwear).
Cookie Jar Entertainment
will premiere the first episode of
The Doodlebops,
a half-hour live-action show featuring pop trio Deedee, Rooney, and Moe. The series launched last month in Canada on CBC, and signed a multi-CD and DVD deal with Universal Music Canada. Top of mind for
DIC
at MIPTV will be securing additional international broadcasting and home entertainment deals for animated series
Trollz
(27 x 30 minutes). Since debuting the property at MIPCOM, DIC has secured pre-sales deals with broadcasters including TF1 (France), CBBC (UK), Mediaset (Italy), RTVE (Spain), Club RTL (Belgium), Alter TV (Greece), Televisa (Mexico), Saran (Turkey), TV New Zealand, and Hasbro (free TV across Latin America). Home entertainment rights were granted to TF1 video and BBC Worldwide. DIC also secured more than 40 licensees in North America for
Trollz
and will continue to secure agents and licensees on a global scale throughout 2005. Additionally, DIC will offer eight Strawberry Shortcake animated titles, 36 half-hours of the first-ever live-action Strawberry Shortcake series, and a new CGI- animated
Inspector Gadget
feature.
IDT Entertainment Sales
will roll out episodes of
Harriet the Spy
(22 x 30 minutes), based on the children's books, which follow the adventures of Harriet as she solves mysteries and tackles teenage life. Children's series
Zixx
combines live-action with CGI video game animation, and chronicles the adventures of an unlikely team of heroes who join forces in a quest to save the universe from evil. The series targets girls and boys ages 8 to 12, but also appeals to a teen audience.
Zixx Level 1
already has aired in Canada on YTV. Comic book legend Stan Lee brings a new generation of superheroes to life with
Stan Lee Presents,
a series of six animated DVD features that will introduce a crop of original superheroes. Hot properties for
FremantleMedia
this spring include the
X Factor,
which already has secured deals with Nokia, RealNetworks, and Blue Square, among others. Last month, the format launched in Australia on Network Ten; key licensing deals include a consumer promotion with Vanilla Coke, licensed electronic keyboards with Shriro, and a mobile/broadband content deal with Optus.
American Idol
launched an official magazine and entered the oral-care category. FremantleMedia licensed the rights for UK show
Grand Designs
to Media Ten to create and manage a new consumer home exhibition in the UK. Additionally, a
Baywatch-
branded online slot game recently was unveiled, via an exclusive licensing deal with WagerWorks, the latest in a raft of
Baywatch
offerings from the company.
Mar-Vista Entertainment
will introduce
Ribert and Robert's Wonder World
(13 x 30 minutes), a computer- animated series with live-action segments featuring Ribert, a high-flying frog with a heart of gold, and his best pal, Robert. Targeted to kids ages 3 to 6, each episode is literally a roller-coaster ride through Wonder World.
The Avenging Apes of Africa
(one-hour animated special) tells the story of six great apes orphaned by a poacher in the Congo jungle. Gaining human abilities through an ancient healing serum, the apes make a pact to avenge their family members and exploited animals the world over. Grace Animation Studios teamed up with Yamaha Motor Corporation, USA, to feature Yamaha Sport All Terrain Vehicles in the special. Toy Vault, Inc., also is on board for six mini-figurine toys per character.
Corus Entertainment's Nelvana
inked a development deal with Los Angeles, CA-based Mighty Fine Inc. for a series based on its edgy graphic brand, Ruby Gloom. Targeting kids ages 6 to 11, the series (26 x 30 minutes) will follow the adventures of Ruby Gloom and her pals in Gloomsville. Dubbed the "happiest girl in the world," Ruby always sees the bright side of things and encourages her friends to celebrate their differences. In addition, Nelvana signed a deal with author Margaret Atwood and Toronto-based publisher Key Porter Books for three of Atwood's children's book titles: "Princess Prunella and the Purple Peanut," "Rude Ramsay and the Roaring Radishes," and "Bashful Bob and Doleful Dorinda." Atwood will serve as creative consultant and will be involved in the creation of the characters, stories, and series as a whole.
D.I.C.E.,
a new animated boys' action-adventure series from
Bandai Entertainment,
recently debuted on Cartoon Network as part of the Toonami block. The show brings to life transforming dinosaur vehicles and non-stop rescue action. Repped by United Media, the licensing program will be a brand extension of the
D.I.C.E.
toy line, which first launched in January 2005. JEM Sportswear signed on as the apparel launch partner.
PBS Kids
series
Jakers! The Adventures of Piggley Winks
from Entara (repped by United Media) follows a spunky 8-year-old pig and his friends, Dannan the Duck and Ferny the Bull, on Raloo Farm in 1950s Ireland. Currently airing on more than 80 percent of PBS affiliates, the 3-D CGI high-definition series targets children in grades pre-K through second. Simon & Schuster and Paramount are on board for publishing and video, respectively. Licensing opportunities exist in toys and games for children; promotion; apparel and accessories; social expressions, gift, and stationery; and select publishing.
Postcards from Buster,
a spin-off of the
Arthur
TV and publishing franchise, explores cultural diversity in a half-hour series airing on the new PBS Kids Go! block. The series, targeted to kids ages 6 to 8, blends animation with first-person, live-action documentary. With additional funding from Ready To Learn, United Media currently is building an expanded area of original activities for adults, and three new interactive games for kids.
Tokyopop Inc.
acquired the worldwide media rights to
Bumper King,
a new 26-episode, 3-D CGI-animated action-adventure-comedy series geared toward kids ages 6 to 12. Produced by Korea- and Los Angeles-based FXDigital/DiFarm, the series is set in a futuristic world of remote-control bumper cars competing to become the best of the best. Tokyopop will launch
Bumper King
as a global brand franchise targeting various media platforms, including TV, video console games, publishing, toys, apparel, and multiple-volume DVD releases. The series will join Tokyopop's current anime franchises
Rave Master
(now airing daily on Cartoon Network),
Initial D, GTO,
and
Reign: The Conqueror.
4Kids Entertainment, Inc.
, is set to premiere 52 episodes of new children's series
Yu-Gi-Oh! GX,
along with 22 episodes of
The Pokémon Chronicles,
a new package of Pokémon programs and specials. Set 10 years in the future,
Yu-Gi-Oh! GX
introduces audiences to a different group of duelists, while
The Pokémon Chronicles
—never before broadcast outside of Japan—features a TV movie special and several holiday specials.
Decode Entertainment
will premiere
Delilah & Julius
(26 x 22 minutes), a new digital animated show co- produced with Collideascope Digital Productions for Teletoon (Canada), set to air in fall 2005.
Delilah & Julius
follows the adventures of two stylish teen spies as they travel the world stopping covert plots of world domination.
Subscribe and receive the latest news from the industry.
Join 62,000+ members. Yes, it's completely free.
You May Also Like
Loading..