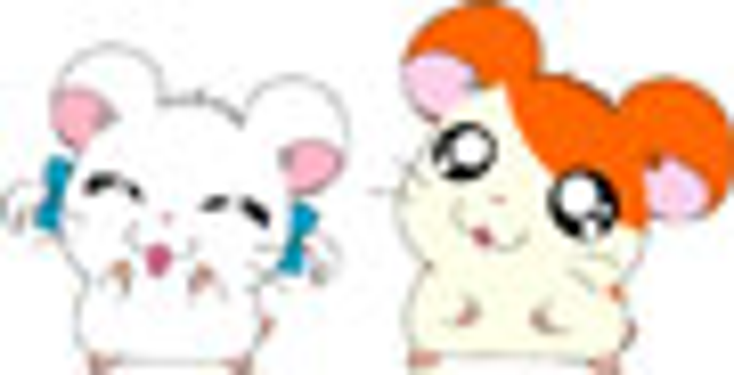 ]>The little white bunny hops to it with a U.S. softlines launch at Target and other mid-tier/upstairs retailers.
A year after being named the official "spokesbunny" for New York City family tourism, Miffy hops into Target stores nationwide this summer with infant and toddler apparel, jump-starting a U.S. softlines licensing program. A total of eight two- and three-piece sets from licensee Isaac Morris will be sold exclusively at Target for suggested retails ranging from $14.99 to $19.99. Additional holiday items will debut in the fall. "We think Target is a trendsetter in the market," explains Richard Collins, CEO, Big Tent Entertainment, which represents Mercis bv, Miffy's worldwide licensor. "This deal leads the way for Miffy softlines to launch in other mid-tier retailers in 2005."Miffy sleepwear from Delta Galil USA will launch in mid-tier and upstairs stores in spring 2005. And a Brown Shoe Miffy line will be introduced at the World Shoe Association Show in August 2004 and launch
spring 2005 in the upstairs market. DVDs (two skus) and VHS (two skus) from Sony Wonder debuted at Toys "R" Us, April 24.The plan is to keep Miffy to mid-tier and up to establish the brand properly, Collins says, adding that there's no real retail exclusive strategy aside from the Target deal. Long-term, Collins would like to see the Miffy program mirror the Thomas the Tank Engine program- segmenting product by retail channel. "Over the next five years, as awareness builds, we will expand Miffy to secondary and tertiary retail categories."The softlines launch is the second wave of Miffy licensing in the U.S. The first wave was books last year, first launched in Barnes & Noble and then expanded to other retailers this year. "Because Miffy originated as a book property in Holland-written by Dutch author/illustrator Dick Bruna for his son in 1955-we needed to establish it first in books, then follow with TV," Collins says. Miffy debuted on TV on Noggin-Nickelodeon's commercial-free educational network for kids ages 2 to 5-in April 2003 and now can be seen daily.Internationally, the Miffy licensing program is strong across multiple age groups (infant, toddler, 'tween, teen) and boasts more than 250 licensees, 10,000-plus products, and 80 million books sold worldwide. In Japan and Korea, the program is huge, spanning virtually every product category, including stamps and credit cards. Over the last 10 years, the Miffy licensing program has sold billions of dollars at retail.
"At some point, we may do a 'tween/ teen line for Miffy in the U.S. as we have in Europe, but right now we want to establish the infant/toddler segment," Collins says. Big Tent will spend the rest of this year selecting partners in toys, paper/party goods, and stationery, with products expected to roll out fall 2005/early 2006.A print campaign is running now in Parenting magazine with a series of ads promoting both the TV program and licensed products. A national traveling children's museum moves every six months and is booked through 2006. The Miffy and Friends interactive exhibit currently is at The Children's Museum of Manhattan (212 West 83 Street between Broadway and Amsterdam) through September 7, 2004. The 600-square-foot exhibit features a child-size Miffy house; puppet theater; school area with craft and reading tables and a computer kiosk; animal friends area focusing on texture, sorting, and matching; plus storytelling with Miffy costume character appearances and sing-alongs. Admission is $7 for children and adults, and $4 for seniors.The biggest challenge, Collins says, is helping consumers understand the difference between Miffy (younger and more book oriented) and Sanrio's Hello Kitty (older and more fashion driven). "Everyone sees the two art styles and thinks they are the same product or part of the same program."
Subscribe and receive the latest news from the industry.
Join 62,000+ members. Yes, it's completely free.
You May Also Like
Loading..