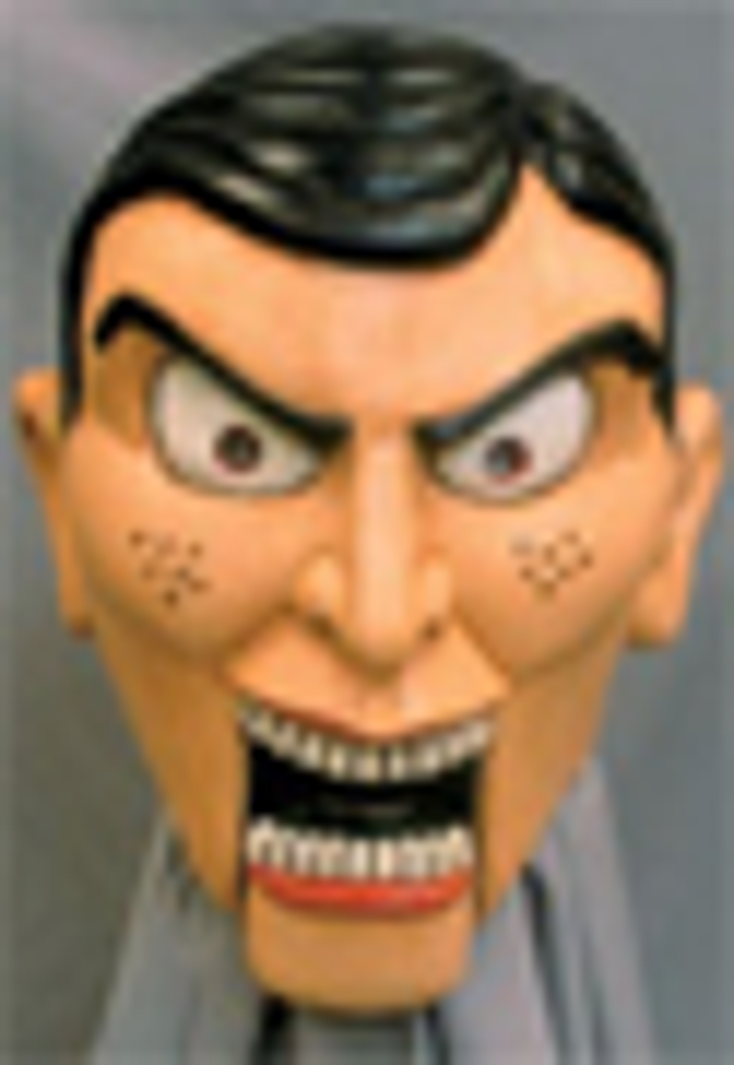 With new licenses and old favorites, the Halloween costume industry looks to make 2008 a fright to remember.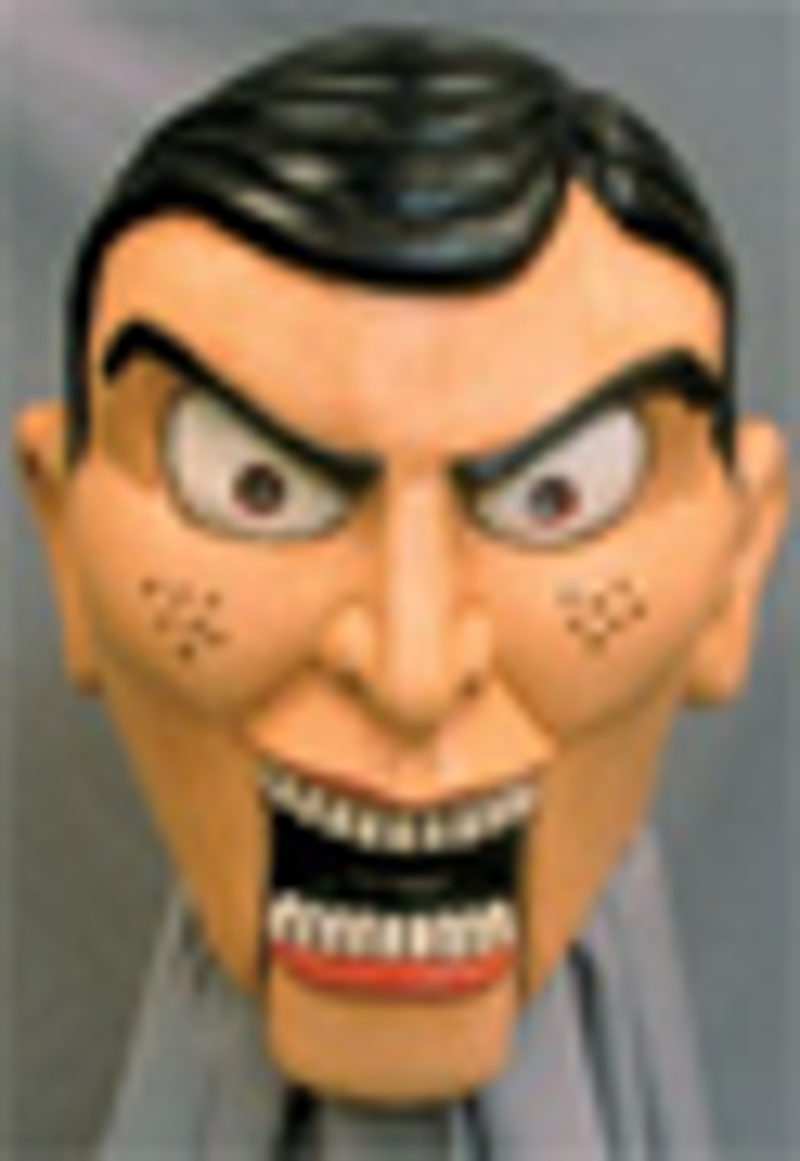 Self-transformation has always been big business, and nowhere is that truer than in the Halloween costume industry. Once a year, according to the National Retail Federation, kids and adults spend more than $1 billion on costumes—with more than 50 percent of the U.S. population buying costumes—and a large part of that involves dressing up as their favorite characters.
"Licensed costumes are approximately 60 to 65 percent of our business," says Bernice Nesbit, senior marketing manager for Poway, Calif.-based costume manufacturer Disguise.
Nesbit has seen growth in the licensed costume business over the past three or four years. "I remember about five years ago, there was a lull in creating hot new licenses, which spawned the growth of retro properties," she says. "Now, you not only see retro properties, but some really exciting new properties, like [PBS Kids show] "Super Why!," [Disney/Pixar film]
Wall*E
, and [Paramount's Mike Myers vehicle]
Love Guru
."
Another relatively new player making his
first appearance as a Halloween costume this year is Master Chief, the lead character in Microsoft's mega-successful Halo video game franchise. Master Chief costumes will be produced in a variety of price points by Rubie's Costume Co., the leading costume company in the United States.
"The videogame category is enjoying record sales increases on a year-to-year basis and is becoming what I call 'key consumption content' by its fan base," says Michael Peikoff, senior vice president, Fox Licensing and Merchandising, which is handling licensing for the Halo franchise. "Gone are the days when Halloween items were limited to television, film, or animation. Not every video game has the critical mass to be successful in this very competitive space, but Halo is a best-of-breed IP and this is a natural brand extension."
Adult Entertainment
Due to the game's "Mature" rating, Rubie's will only be producing adult costumes for Master Chief—but that's not necessarily a bad thing. As Disguise's Nesbit points out, adult costumes is a category primed for growth. "The adult costume market grows as the day of Halloween inches closer to the weekend," she says. "In 2008, Halloween will be on a Friday. We believe more adults will be dressing up, hosting parties, and/or attending parties."
The other group that Nesbit sees as a big target area for the industry is tweens. "It's a difficult market to get into, but we have launched some great new proprietary lines for tween boys and girls, turning it into a major focus for us," says Nesbit. "These lines are, of course, anchored by the popularity of our licensed costumes for Disney's Fairies, Tinker Bell, Cheetah Girls, and Hannah Montana. We even have a tween/teen costume of Grumpy Bear from Care Bears."
All Dressed Up
Most of those properties, of course, are examples of retro or established properties. So what makes a property a popular Halloween costume, year after year?
"Any property that allows a child to escape reality and become the story, in an aspirational way, lends itself to Halloween," says Kelly Gilmore, senior vice president, global toys and themed entertainment at Warner Bros. Consumer Products, which will unveil costumes based on the heroes and villains of the tentpole films The
Dark Knight
and
Speed Racer
this year with Rubie's.
"While the success of the film or show is important to the popularity of a costume line, the most important factor remains the relevance of the property itself," Gilmore continues. "For example, properties like Batman, Superman, and Teen Titans enjoy widespread awareness among adults and kids alike. When you combine these elements with a successful theatrical or television release, you have the perfect winning combination."
Established brands are branching out in a number of ways this year. Disguise's Marvel license makes it the logical partner for costumes based on this summer's
Iron Man
and
Incredible Hulk
films, produced by Marvel Studios. Similarly, its Transformers license will metamorphose this year, from last year's movie focus to this year's new animated style.
Disguise's new costumes based on the
Goosebumps
young adult horror novel series, which will include Slappy the Dummy and the Haunted Mask, are not the first time the company has worked with the license. "At the height of popularity for the original Goosebumps series, we worked with Disguise to produce a line of costumes based on the characters from the Scholastic book series," says Leslye Schaefer, senior vice president consumer products, Scholastic Media. "Now, as the brand reenters the market through the
Goosebumps Horrorland
series launching this spring, we're building the foundation for a strong merchandising program in support of it. We're excited to partner with Disguise again to launch this new line of costumes."
Sometimes, expanding a license's reach means targeting a whole new species. After a limited rollout last year, Nickelodeon and partner Rubie's will be releasing a full line of pet costumes this year based on properties like Blue's Clues, Dora, Diego, and SpongeBob SquarePants.
"Over the past few years, we've been able to expand into the pet category by offering fun product including apparel, collars, and treats," says Hal Snik, senior vice president, soft goods, Nickelodeon and Viacom Consumer Products Group. "It was a natural extension to take our line into Halloween pet costumes."
Subscribe and receive the latest news from the industry.
Join 62,000+ members. Yes, it's completely free.
You May Also Like
Loading..