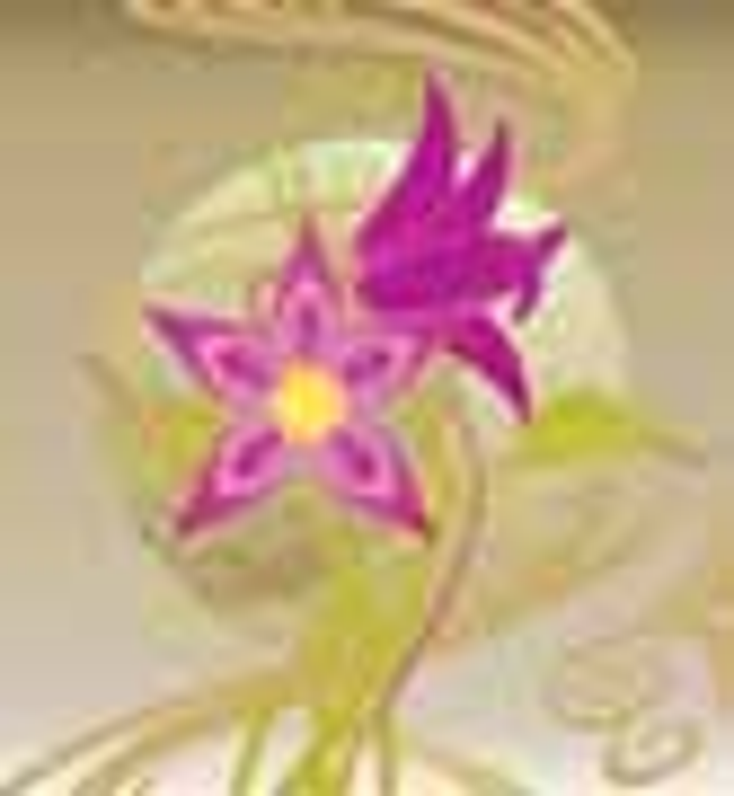 ]>
Now here's a web to envy: From bankruptcy to entertainment behemoth, Marvel Entertainment's worldwide retail sales of licensed merchandise topped $5 billion in 2005, up significantly from just five years ago. Spider-Man wasn't the only liberator of the Marvel Entertainment Universe. There were more heroes in that Marvel Universe vault, and two consumer product superheroes—Tim Rothwell and Bruno Maglione—revealed their strength. "When we joined Marvel, the company was very Spider-Man-centric and in the middle of ramping up efforts for
Spider-Man 2.
What we quickly noticed was that Marvel was sitting on a gem of 5,000 characters that weren't being exploited," says Rothwell, who joined Marvel in August 2003 as president of worldwide consumer products and media group, Marvel Entertainment. So amazed by "what could be" at Marvel, Rothwell enticed Maglione to enter the universe. Certainly not strangers, the duo also worked side by side at Universal Consumer Products. With Maglione as president,
Marvel Entertainment and International, they are counterparts once again. "Our relationship is a partnership as we have complementary skill sets and a trusting relationship," they say, finishing each other's sentences. Complementary is much needed at Marvel as the consumer products division is "lean and mean," a mere 20 dedicated employees from California to New York to London. But maybe that's just the fire in the belly needed to expand company horizons.
HERO WORSHIP
"What was most interesting about the 5,000 characters," reveals Maglione, "was that they all exist in a common, fictional universe and that's another brand in itself—the Marvel brand." That common thread was partially the impetus for the creation of umbrella brand Marvel Heroes, a mass-market companion brand to Spider-Man, according to Rothwell. Whether Spider-Man or any other Marvel character, international business for the company was virtually non-existent. That soon was to change. "In addition to being very Spider-Man-centric, the business was very U.S.-centric," admits Rothwell.
First, the duo opened offices in London and Japan (with Rothwell saying the latter is the second largest consumer market in the world). Second, they restructured existing agreements with licensing agents outside the U.S., taking direct control of selected categories and relationships. They focused initially on Europe, then Latin America. The result: International business went from zero to hero. Today, two years later (with international business growing more than six-fold, according to Rothwell), the international Marvel business is 30 percent Latin America and 45 percent Europe, with the rest accounting for rest of world, according to Maglione. Now, the duo has set their sights on Asia and establishing partnerships in China, Korea, and India.
Both insist it was brand development that was needed when they joined the company two years ago. "We already had a successful movie business, and so we also focused on creating additional categories of media exposure," says Maglione. What types of media? Book publishing and expansion of international comics were key initiatives, with new partnerships, reinforcement of existing partnerships (an international Panini deal recently was renegotiated and extended), and newly created kids' magazines (Maglione reveals that Marvel handles publishing licenses worldwide directly rather than through agents). Today, Marvel works with companies from Dorling Kindersley to Simon & Schuster, Meredith Books, HarperCollins,
Reader's Digest,
Publications International, and Chronicle Books, among others, on publishing formats that range from basic coloring books and activity books to high-end coffee-table books.
With the interactive category a hot spot for many companies, Rothwell and Maglione paid great attention to relationships within the wireless, console, and online video game businesses. "In the interactive category, we've had three of the top 10 best-selling video games," boasts Rothwell. To further develop the interactive business, Ames Kirshen was hired to head up the initiative worldwide, and for online video games and wireless, Matt Primack works in London and reports to Maglione. A worldwide partnership with mobile games publisher Mforma has resulted in the creation of Marvel Mobile—a Marvel-dedicated wireless portal now featured on more than 50 telecom operators around the world.
Next was animation, as Maglione relates that Marvel hadn't done new animation in many years, and "nowadays you need to be on more than one type of screen to compete." Now, there are three animated series in the works:
Fantastic Four, Iron Man,
and
X-Men.
"Animation was something we really set out to do, to add to the film exposure," says Maglione.
Fantastic Four
is first out of the gate, headed to Cartoon Network worldwide this fall. "Last summer,
Fantastic Four
exceeded our expectations at the box office and in merchandise," says Maglione. "The animated series is a perfect media bridge with the July 2007
Fantastic Four 2
movie release." The series was produced by French animation company Moonscoop (which acquired Mike Young Productions). Marvel Studios sold the program in the U.S. with Moonscoop selling internationally. Come fall 2007,
X-Men Wolverine
will hit the TV screen, as will
Iron Man
in spring 2008, each via co-financing and co-production deals. "This is textbook franchise development," says Rothwell.
Rothwell reveals that some of the other major changes made to execute the Marvel vision include the promotion of Paul Gitter to senior vice president and head of domestic licensing. "Paul has the unique ability to maximize relationships and was integral to our building a solid foundation with the right strategic focus," says Rothwell. In addition, Jill Cook and Jamie Kampel were recruited for category management positions in the hardlines and softlines areas. Former Mattel exec Mark Rhodes was hired to focus on retail development. And, Julian Day was hired for international softlines, and Daniela Tose was recruited to lead and manage Marvel's relationships with international agents.
SUPER DEALS
With a Marvel brand strategy in place, international way up and running, and two years under their belts, some other transformations were about to hit the Marvel Universe. In a five-year deal, global toy player Hasbro took the license for all Marvel properties worldwide with the exception of Asia. The interesting aspect of the story: Toy Biz, the company that bailed Marvel out of bankruptcy some eight years ago, now became the "creative force behind Marvel, as it has tremendous expertise in understanding the characters," says Rothwell. "Hasbro allows us to greatly increase global distribution and marketing support while retaining the design excellence of Toy Biz." Before making the decision to appoint Hasbro, Rothwell and Maglione say that every conceivable deal was considered, but "Hasbro is the No. 1 boys' company in the world, and it gets franchise development."
Beginning in fourth quarter this year, Hasbro will roll out a line entitled "Origins," which reintroduces Spider-Man by returning to the deep, rich legacy and origins of the superhero, explains Rothwell. By first quarter 2007, Hasbro will be working on the Marvel characters 100 percent. In addition to the Hasbro deal, the duo negotiated a long-term renewal of Marvel's interactive deal with Activision for
Spider-Man
and
X-Men,
"a nine-figure deal—a very significant deal," says Maglione. Similar to that of the Hasbro deal, it excludes Asia "so that we can develop that region with the right local powerhouse players," he continues.
ENTERTAINMENT BEHEMOTH
From bankruptcy to more than $5 billion in worldwide retail sales of licensed merchandise in 2005, Marvel Entertainment is clearly on the move. And its moves in the world of entertainment now will become more explosive. Thanks to financial investment company Merrill Lynch, come 2008, Marvel truly will release its own slate of blockbusters, to complement current projects underway with other major studios. "This is a huge transition for our company," says Rothwell. "Marvel has worked with a number of different studios, but with that you give up some control. Now, we will retain all revenues and merchandising rights."
Asked what will be the first out of the gate in 2008, Maglione replies, "There is active development with great production talent already on board." (See sidebar, on movie titles in the works.)
NON-STOP ACTION
If you think Marvel Entertainment and these consumer product heroes will stop there...think again. According to Rothwell and Maglione, the development of day-in and day-out brands has always been on top of their agenda. Marvel Heroes for one, and others include Marvel Super Hero Kids (preschool) and Marvel Babies (an infant/toddler program). The brand segmentation utilized by the execs has fostered exclusive and direct-to-retail programs with retailers domestically and internationally, an initiative that certainly topped Rothwell's list.
For the last two years, the duo has secured some interesting retail relationships. A direct-to-retail program with Swedish retailer H&M worldwide features Marvel Comics/Retro for fans of the early 1960s looks of Marvel Universe characters. Targeted to adults and fashion-forward young adults, the softlines and accessories DTR program—which has been available for the last two years—recently was renewed by both parties. A similar deal with Spanish retailer Zara is just beginning with "retro-styled youth fashion at accessible price points," according to Maglione. In addition, UK retailer Next is already 18 months into a relationship with Marvel for classic Spider-Man, Super Hero Kids, and Marvel Heroes.
The domestic front hasn't been much different. Later this year, Steve & Barry's will introduce a line of Marvel product. At Foot Locker, Marvel Millennium is an exclusive line of footwear. Says Rothwell, "We plan to move aggressively into the women's and juniors' side of the business with this and other retailers." It has become clear that Marvel Comics/Retro is a new incremental segment of business for the company, according to Rothwell.
But it's not only major retail corporations with which partnerships exist, mentions Maglione. According to the exec, anyone who's anyone in Tokyo, Japan, knows Nigo: He's the creator of BAPE (A Bathing Ape) clothing line, and one of the hottest new fashion designers, who recently opened shop in Soho, NY, and London. Again, working with the Marvel retro artwork, Maglione puns, "the designs are out of this world." Marvel athletic shoes, according to Maglione, are packaged in toy-like blister packs, and T-shirts are packaged in cylindrical canisters. Nigo also has a celebrity following.
ANOTHER WEB TO WEAVE
2007 will prove to be one busy tentpole year for Marvel. Come February,
Ghost Rider
(starring Nicholas Cage, Sam Elliott, and Peter Fonda, among others) will hit the silver screen. Then in May,
Spider-Man 3
will cast another web for the company. "Retailers around the world are enormously receptive," reveals Maglione. "That's due to the prior movie successes and the ongoing healthy sell-through on Spider-Man classic, as well as all of the other properties Marvel is focusing on."
Spider-Man 3
is followed by the next installment of
Fantastic Four
in June. (Both
Ghost Rider
and
Spider-Man 3
are Sony/Marvel;
Fantastic Four
is from Twentieth Century Fox/Marvel.)
Focused brand strategies, tentpoles, TV animation, new media initiatives, big licensing deals, development and production of a new slate of films, Marvel is running on all cylinders. In the consumer products arena, Rothwell and Maglione agree they have the fuel to drive Marvel home at retail. About the only marked Marvel difference between the duo is their favorite character: for Rothwell, it's Captain America, and for Maglione, it's the Human Torch. Both in the Marvel Universe, right...
Subscribe and receive the latest news from the industry.
Join 62,000+ members. Yes, it's completely free.
You May Also Like
Loading..