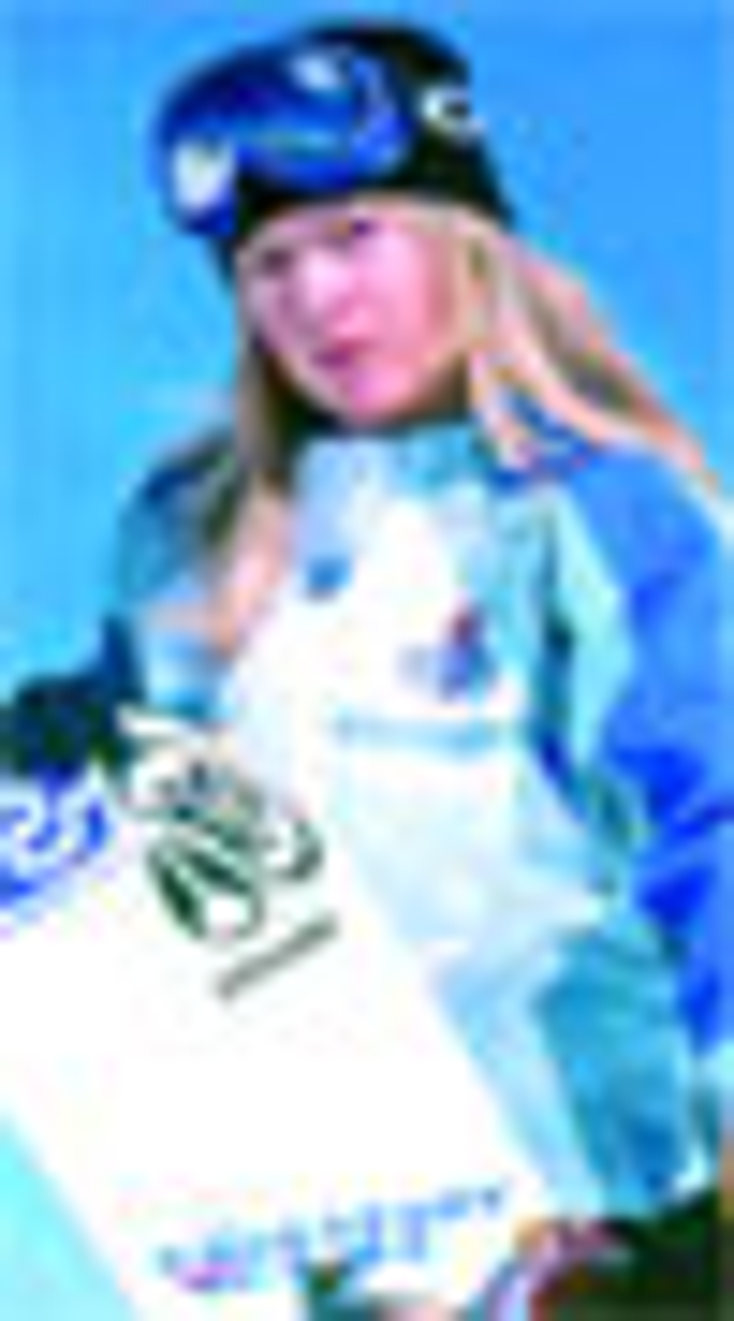 ]>
When did you launch your first doll?Our first doll was produced in 1997, called Singing Bouncy Baby. I saw it from a toy inventor and didn't like it. But I presented it to a buyer at Target Stores. He said 'Your company's called Micro Games. What are you doing with dolls?!' I said if that's the only issue I'll change the name. So we became MGA Entertainment and in 1997 that doll won toy of the year award and we sold over a million pieces -- unusual for a large doll.
How did the idea for Bratz come about?
A Wal-Mart buyer told me if I could bring in a product that could compete with Barbie, he'd take it. So I spent 18 months researching it. Finally a designer came up with the Bratz look. We tested it and found it worked. Now we have 18ft of shelf space at Wal-Mart. The funny thing is that the buyer turned out to be one of the last buyers to take Bratz.
How did you know there was a gap in the market?
I have three children and they have 22 cousins so I've always been in touch with children and what they are looking for. We all know kids are getting older younger and at MGA we
observed children at the stage they were no longer interested in Barbie dolls. They were looking for fashion and for products that inspire them and reflect how they are. I saw that girls didn't want Barbie after the age of seven.
Why were you so sure it would work?
To be frank it was a gut feeling. Instinct, validated by research with children. I remember seeing their eyes light up when they handled the dolls.
The clothes are very fashionable -- it's the look of urban America. The other thing is that most fashion dolls are 11 inches high. This equates to a woman over six feet tall, which just isn't likely. We made Bratz 10 inches on purpose so their proportions are more realistic. We also gave them diverse ethnicity and colouring.
Why is 'detail' always mentioned in relation to Bratz?
It's amazing how kids, especially girls, pay attention to detail in fashion, clothing, make up and so on. The first Chloe doll had embroidery on her pants. For the UK, Bandai wanted to offer the doll at a slightly lower price and removed the embroidery. We received emails pointing out the differences.
Did you know Bratz would be a worldwide hit?
I knew it would be a hit in the UK where there is common language with the US. But I didn't believe it would be so big elsewhere. It's now the top fashion doll in Brazil, Hong Kong and Spain.
How important are non US markets for you?
At the moment we do 20% of our turnover outside the US but want to grow that to 40-50%.
Why did you license Bratz yourselves?
After being a licensee for so long, we felt we should have our own brands. We did try a couple of things that weren't successful. Now we're launching three new properties that are complementary to Bratz: Sugar Planet, Lil Bratz for younger kids and Happy Kids mini dolls.
How has Bratz affected your company?
MGA was growing by 40-60% each year before Bratz because we'd always believed in product innovation and launching new stuff. Now we're growing at 200-300%. Bratz non-licensed products (dolls and playsets) will turnover over $1bn (wholesale) this year. This probably means the brand is currently worth $2-3bn worldwide.
What percentage of MGA's business is from Bratz?
Is it a worry having all your eggs in one basket?
The other 30% amounts to hundreds of millions of dollars of business so I don't feel we have all our eggs in one basket. We plan to keep the brand growing for years to come and to develop new brands to complement it.
What was your vision for the how Bratz would develop?
When we went to the New York Licensing Show in 2001 people looked at us as if we were mad. But from the start we didn't want the story to be just about the dolls. We wanted Bratz to be a lifestyle brand and the licensing came quickly, two or three months after the dolls.
You are very tough on approvals.
You've heard about that?!
Yes. Why are you so tough?
It's very important. You can't cheat children. Consumers have come to expect quality in products. It would be easy to give out too many licences, but that isn't good for long term health. We are also tough on the type of partners we take on but it works. We now have over 200 licensees, a Bratz TV series in development and the number one selling girls' shoes in the US.
What's your view of licensing in general?
I think it's a good thing as long as licensees don't abuse their situation by not investing time in product development.
Bratz is a very expensive licence, isn't it?
Yes it is. We've spent time and resources on creating and designing product, an annual spend of $40m on TV advertising and so on so it's worth it.
How will Bratz impact the toy industry?
It has already shaken up the toy industry. Barbie reigned for 43 years. But now, in Spain for example, Bratz has a bigger market share than Barbie. In the USA we hope to gain 40-50% of the market share. And in the UK in May, NPD reported a 28.4% market share of the fashion doll market.
Did you go out to steal market share from Barbie?
We never thought we'd knock Barbie off the top spot and you will always need Barbie for young girls. Bratz dolls tend to do more business from fewer stock control units but Barbie is still incredibly strong. The important thing about Bratz is that it has grown the fashion doll category in most territories as well as gaining a big portion of market share.
What excites you about licensing?
The success of retro properties like the Care Bears has surprised me. And it's good to see Spider Man doing well and the return of the Turtles. But there is not much out there now. The industry needs a major hit. I don't see much newness, which creates a space for companies that are innovative to launch new concepts into.
Do you see a lack of newness in products, too?
You can't generalise here. There are some very good licensees with highly innovative product development ideas. But being a licensee I also know how easy it is to be lazy – a product works for one licence so you try it on another. Consumers are greedy for innovation.
How do you keep up that innovation?
We talk to girls aged seven to fourteen most days, in groups of 10-20. We ask them and show them ideas and listen to their feedback. If it doesn't work, you have to let it drop. We also have great designers, many from the fashion industry.
So could Bratz look completely different in a few years?
Yes. Every year we want new details to freshen the look. For example, to start with Yasmin had brown eyes. Now she has green or blue. It keeps it interesting. We'll change according to what children are wanting. Otherwise the competition will take over.
What do you think about all the copycat dolls on the market?
I guess it's the way of the industry. It's to be expected from small companies. It's a nice compliment to us but it's a sad day for the industry when people imitate rather than innovate. But overall, kids are smart. They want the real thing. I remember the early days in consumer electronics. Sony Walkman came out and attracted lots of copycats but Sony was and still is the leader.
How will Bratz shape the future of MGA?
MGA is a private company and I'll try and keep it like that for as long as possible. Then we have the advantage of doing what we want without pressure from analysts and so on. We see ourselves as a consumer entertainment products company. We exist in lots of categories and don't want to limit ourselves to just being a toy company.
Do you think there are dangers for a company having such a big hit?
Not always. In the case of Pokemon, for example,the property relied on a TV show and video game. When you have a lifestyle brand it's different.
How can you be sure Bratz won't be just a fad?
By making sure we don't over-supply, watching the quality and approvals with our fashion police, being careful with licensing and with advertising and marketing support. That's how I think we'll keep the brand going.
Do you know how much MGA is worth now?
I don't think about it. I guess it's at least a billion dollars. The most important thing is that I'm having the greatest time of my life.
Why are you having such a good time?
I love the challenge, seeing the faces of children when they have Bratz, being interviewed by the Wall Street Journal and License! Europe! I like looking at the charts and seeing that, against all conventional wisdom, we're doing very well. I'm very competitive by nature and all this keeps me going.
What are your personal ambitions for Bratz?
In five years time I'd like to see it as an established lifestyle brand. Just as Mattel has done with Barbie for 43 years. My vision is to keep it going by keeping it fresh and new for consumers.
Your vision has a strong impact on the business. Can you continue to exert your individual influence on a global brand?
My vision is very important to Bratz and the company. I'm very hands on. Other companies have red tape which is meaningless. For example, I see approvals. My personal opinion is that you have to stay involved, which is very demanding.
Are there any secrets to marketing to the tween age group?
I'm 49 years old. I can't make decisions for 11 or 12 year olds. The best thing is to listen to them. If it works let it stay. If it doesn't, let it go.
Subscribe and receive the latest news from the industry.
Join 62,000+ members. Yes, it's completely free.
You May Also Like
Loading..