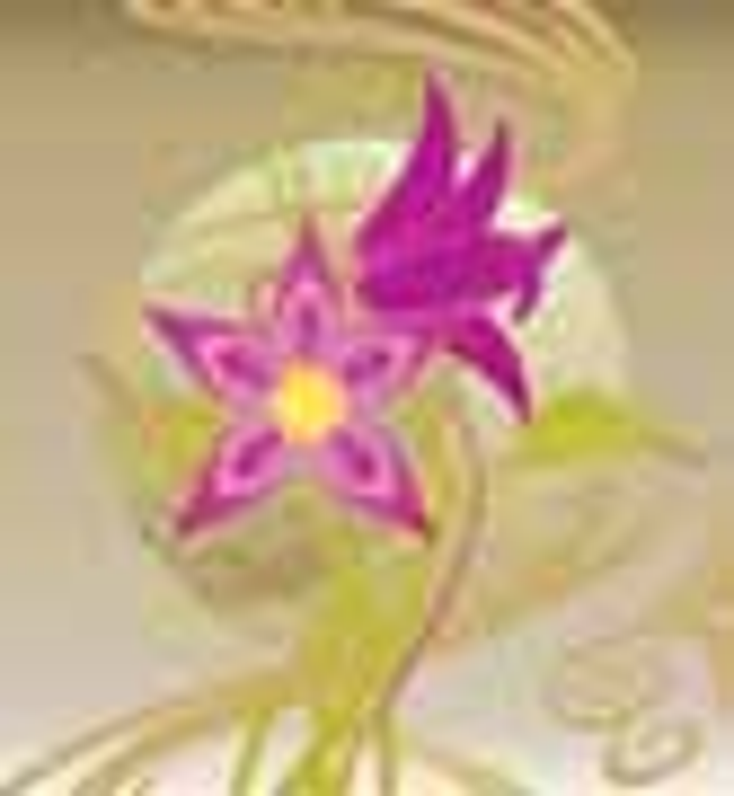 ]>
Call disney consumer products a mogul, if you will. Its Princesses business remains on fire, its Fairies business is just getting off the ground, and now-broadcast animated series
W.I.T.C.H.
aims to further stake its claim with 'tweens. What's Disney Consumer Products to do?
Andy Mooney, chairman of Disney Consumer Products Worldwide, has said in previous interviews with
License!
that the company "missed the merchandising opportunities for
Pirates of the Caribbean;
it will not miss those opportunities for
Pirates of the Caribbean
sequels." In addition to the now-franchise
Pirates of the Caribbean,
Mooney and his team are gearing up for
The Chronicles of Narnia: The Lion, The Witch and The Wardrobe (License!'
s June 2004 Licensing Show cover story);
Cars,
the last film scheduled in the Disney/Pixar relationship (but one never knows); as well as
Toy Story 3.
Combined, these releases add up to a boy-bundling philosophy, exactly what Mooney is aiming for while still keeping an eye (and continuing
to expand) on established girls' business. Mooney claims there are two interesting factors about the intended consumer products programs for some of Disney's scheduled box-office theatrical releases: First, Walt Disney Company hasn't had a history of merchandising live-action, according to Mooney. "This is a complete change-up," he says. Second, for both
Chronicles of Narnia
and
Pirates 2,
video games are first out of the gate prior to the box office. Boys at the Box OfficeFirst up for Walt Disney Pictures is
Chronicles of Narnia: The Lion, The Witch and The Wardrobe,
one in a series of books from author C.S. Lewis. The deal for Walt Disney Pictures comes via Walden Media and the C.S. Lewis estate, and Walden Media has been working hand-in-hand with Disney on the production. The film is scheduled for release this holiday season. Dick Cook, chairman of The Walt Disney Studios, says the book will come to life thanks to a great story with great characters, and with much thanks to the direction of Andrew Adamson. Cook tells
License!Narnia
is in the final stages of production, and audiences can expect "immense special effects and computer graphics that truly will engage audiences." Asked about the next release date for the series, Cook says, "in a couple of years."
And a couple of years may just work fine for the consumer products part of the Disney business. "There's a caveat on
Narnia.
If you look at movie franchises today, such as
The Lord of the Rings,
they have become multi-movie franchises. The key is to be aggressive, but not to saturate the market," says Mooney. Another change-up for Disney is the release of a suite of video games for all platforms in the November time frame, in development by Buena Vista Games. "The games are being released a little in advance and will add to the overall media event," says Mooney, noting that the games will skew a bit older than the 6 to 11 target age for
Narnia.
Other key product categories rolling out for
Narnia
include toys—action figures, role-play, and construction—as well as collectibles, stationery, and accessories. Some of the key licensees on board include Hasbro, Zizzle, Mega Bloks, Weta and Master Replicas, Fossil (a limited-edition pocket watch), and Antioch. Naturally, HarperCollins is working on the publishing.
"Narnia
has a rich heritage from the publishing side: Girls read more than boys, so in publishing, it's more of a girls' property. When it reaches the movie screen, aspects of the story that come to life will skew more toward boys." For both
Narnia
and
Pirates,
there will be no retail exclusives, because, as Mooney explains, "they are such large events they can be broad-based and multi-tier."
Summer 2006 will be busy for Disney with both
Pirates 2
and Disney/Pixar's
Cars."Pirates
was a homegrown idea [from the amusement parks] that sprung a fantastic story," says Cook, adding that sometimes a little luck is involved. The original cast is intact for the next in the now-
Pirates
series, and Cook says audiences are in for some surprises.
Pirates 3
is scheduled for summer 2007. Asked about the consumer product aspect of the movie, Cook says he firmly believes in the power of consumer products and works with Mooney and his team to find the elements needed for merchandising early enough. Consumer products are in the early stages, says Mooney, but "we plan to capitalize on the success of
Pirates."
Boy Sweet Spots
Originally scheduled for release this holiday, Disney/Pixar's
Cars
was moved to June 2006. The move was made because of a crowded holiday season, according to Mooney, who adds that the rescheduling certainly helped Disney Consumer Products with the focus on
Narnia
this holiday. Mooney believes the impact of a summer release can be either positive or negative depending on the product category, but he foresees
Cars
as a boon to the toy category considering its primary target is boys and girls ages 3 to 8. Licensees (ranging in product categories from toys to soft lines, hard lines, publishing, and video games), says Mooney, were happy with the change. Says Cook,
"Cars
is a fantastic medium to work with. It's a licensing dream."
"There continues to be a fundamental difference in the size of a licensing program, depending on the awareness of a property. With
Narnia,
there's lots of awareness, as existed with
Lord of the Rings.
With
Cars,
it's a brand new intellectual property. Even with Disney/Pixar's track record, there's a tendency among retailers to under buy and then chase," says Mooney. Much of that gets made up, he continues, with the strong DVD push, as the DVD market continues to grow. And Mooney explains that product—depending on the category—often is refreshed for the DVD release.
On the increased boys' front, Mooney says Disney Consumer Products now has a balanced portfolio. "With these three projects and
Toy Story,
there is a broad range of intellectual property for boys." For
Toy Story,
Disney is re-releasing the DVD leading up to
Toy Story 3.
The objective, like with Princesses and Disney's girls' properties, is to understand the movement of boys and get inside the interior of a boy's room. Video games, believes Mooney, are items that sit comfortably in a boy's room. And while the boys' business is not expected to be as large or wide as Disney's established girls' business, the good news for Mooney and his team is that the slate of boys' properties has an "immense level of pre-awareness," and that certainly can't hurt at retail.
Subscribe and receive the latest news from the industry.
Join 62,000+ members. Yes, it's completely free.
You May Also Like
Loading..