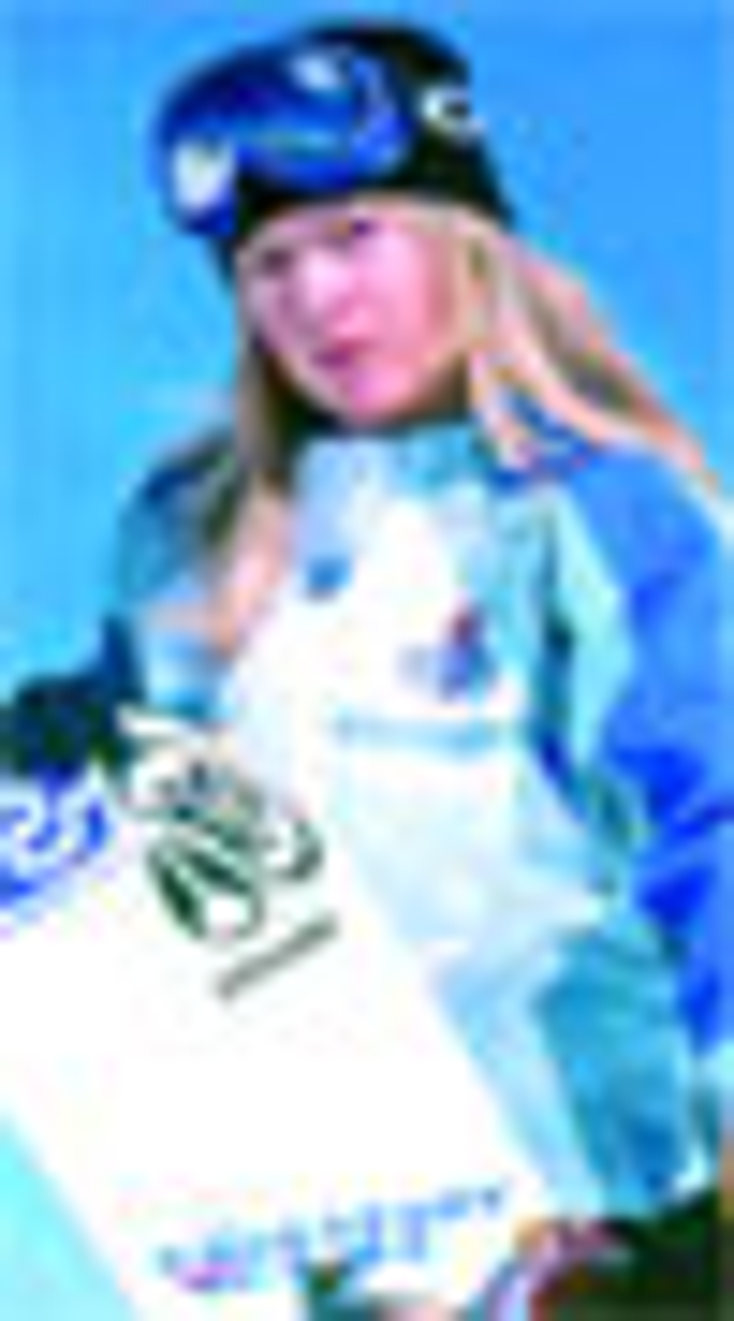 ]>Bolstered by strong retail demand for back-to-school product and a variety of new collections, launches, and extensions, MAGIC was the place to be in August.
Positive," "upbeat," and "serious" were the many buzzwords heard from exhibitors at MAGIC Marketplace's August edition, which ended its four-day run at the Las Vegas Convention Center and Sands Exposition Center, August 28. Particularly in the junior denim and children's categories, exhibitors were excited that retailers attending MAGIC were heavy for back-to-school merchandise after a soft spring selling season. Most are hopeful that the strong sell-in signals an upturn at retail. Fashion streetwear is still booming with music-inspired collections (and music artists/rappers as designers); ICE-T and J.Lo were among many. And entertainment will always have its place in fashion…Jackie Chan now has thrown his belt in the apparel ring. Of course, License! was looking to licensing. Here, some new collections, launches, and extensions. Workwear is the forte of Dickies, and it has extended its brand into a variety of work forces. Medical scrubs were one such extension (currently sold at 1,000 of the possible 2,000 health-care-related retail stores); now the company has signed with Selecta Corp. LLC for a line of chef/ restaurant-related apparel, which is already in store at roughly 1,000 retail locations. Beyond these new categories, Dickies Vice President of Domestic Licensing Dennis Bowie reveals that Dickies' kids', boys', and girls' apparel with licensee Haddad Apparel has placed the brand at retail channels including Dillard's, where it hadn't been before. To date, Dickies has roughly 12 licensees but sees opportunities in categories of performance underwear, boxers, rugged sweaters, and medical footwear.Hot Kiss' licensing moves have come on strong over the last couple of years, as the brand has gained momentum in the junior denim category. Intimates, swimwear, watches, bags, belts, and small leathergoods are among its licensed offerings. With its success in the U.S., Hot Kiss President Moshe Tsabag sees opportunity abroad, particularly in Japan and Europe. "We've had requests to extend the brand from outside the country," he says. In addition, the company appropriately launched First Kiss, a moderately priced line of denim with shoes and handbags already licensed to Pacific Connections.Following its exclusive run at Limited Too, Mattel's My Scene will move into the hands of apparel licensee Mamiye Bros. and into other channels. Mattel Brands also is turning its licensing attention to toy brand Polly Pocket with the launch of apparel by Mamiye Bros., handbags from Global Designs, and footwear by Buster Brown. Holiday is the intended rollout at retailers such as Toys "R" Us and Target. Mattel's Barbie lifestyle program for girls revealed spring 2004 and a hint of summer at MAGIC. Spring calls for a Barbie nature hike with cargo/utilitarian looks, campy naturals, floral camouflage, all of which are extended into swimwear. From nature hike, Barbie moves to springtime poetry in pastels, featuring shift dresses, layering over denim, satin pockets, and ribbon belt detailing. A peek at summer revealed Polynesian florals with puca shell details and a punch up of color in apparel and accessories. Barbie also is having dog days. Now, Barbie imagery can be found on dog-carrying bags…the PuchiBags for Barbie. Nearly 10 silhouettes will be available for canine and nostalgic Barbie lovers this holiday. As for Mattel's Hot Wheels, a young men's line (which includes T-shirts, jeans, and sweaters) is targeted to the urban, car-minded 18- to 24-year old market via licensee Innovo/Azteca. Merchandise will be on shelves for holiday at the mid-tier, department, and specialty store levels. For spring/summer, BMX/motocross will be the "feel" for apparel, and jackets will be launched."Inspired by the outdoors for indoors," Woolrich, Inc.'s Dennis Marxen, vice president of international and home licensing, spoke of the company's new home furnishings line, scheduled for official launch this month at High Point. Licensees to date include: Lexington Home Brands for case goods and upholstery (bedroom, dining room, living room); Shady Lady for lighting and decorative accessories; Oriental Weavers of America for rugs; Portal Publications, Ltd., for framed art; Fallani and Cohn for tabletop linens; and Southern Textiles for top of bed. Categories that remain open for licensing include dinnerware, flatware, glassware, and outdoor patio furnishings. Playboy celebrated its 50th anniversary on ice (literally) as guests partied at club ICE in Las Vegas. Beyond its traditional Playboy licensing program, the company launched 50th anniversary items ranging from swimwear to jewelry; celebrations for the milestone will last 'til December 2004. While the Playboy brand has been extended into the majority of categories, the company still seeks licensing in collectibles for the domestic and European marketplace (excluding UK). Playboy continues to make headway in international territories. Categories that remain open in certain international territories include men's underwear, sunglasses, and barware.OP's Seven2 line continues to expand as it merges with some OP Classic styles. Licensed to Rays Apparel, the young men's "vintage feel" line (think '70s and '80s) includes neat details and fun stitching on jeans and tops, including basketball jerseys and screen Ts. Beyond the Seven2 logo (and variations thereof), Seven2 also carries the "Ancestor" logo…a gorilla icon. Other details include "Ancestor" in linings and on rivets, and "72" on buttons. This MAGIC, Seven2 also forayed into the junior girls' market (also Rays Apparel) with Ts, tanks, midriffs, and denim bottoms. Seven2 is targeted at the upstairs market, including Bloomingdale's, Macy's, and Barneys. OP recently signed with Mitzi for handbags and small leathergoods for the OP and Seven2 labels. The company still seeks a watch licensee.Sierra Club aims to deliver on its tagline/mission: explore, enjoy, protect the planet. The company's apparel line is created through unique fabrications/ recyclizations, including recycled plastic, organic cotton, and hemp, among other natural fabrics. The apparel line will be in 250 mainstream independent apparel stores by fall, as well as some catalogs. While the company has six licenses on board (hats/gloves/scarves, coffee/tea, stationery, to mention a few), it is seeking licensees for home textiles, toys, eyewear, footwear, and tabletop. Fender Guitar is receiving quite the retail reaction, in the realm of Urban Outfitters to Fred Segal. Beyond its men's line of shirts via Defiance USA Inc., Fender recently signed with FTW for sterling silver and pewter jewelry, key chains, money clips, belt buckles, lighters, cuff links, wallets, wallet chains, among other items. Fender seeks licensees in the categories of juniors', denim, outerwear, and other accessories (handbags, backpacks). The SNL (yep, Saturday Night Live) line of boxers and Ts from Windsong Allegiance is officially in store (9/20 was first delivery) at the likes of Stage Stores, JCPenney, Fred Meijer, and Bon Ton, among others. The line captures the wealth of comic moments of SNL past, featuring "Weekend Update," "Cheeseburger," and "Samurai Night Fever," to mention a few. During fourth quarter, customers will have the chance to win tickets to SNL in New York online and at registers. In addition, Windsong Allegiance also picked up the license for Hawaiian Tropic, appropriately scheduled for launch during spring break '04. Apparel (men's, women's, young men's, and juniors'), swimwear, sandals, and eyewear are planned. Sean John signed with Cipriani for a line of belts, wallets, bags, gifts, and cuff links. Scheduled for holiday delivery, the line of gifts features manicure kits, bar kit, domino game, checkers/backgammon game, flasks, coasters, among other items. Retails range from $30 to $500. Categories still open include fragrance, footwear, and tailored. Edit Faves
JNCO Jeans' new J&Co. (men's and women's contemporary)

Mattel Brands' Polly Pocket

Everlast batteries (smart brand extension)

Emily the Strange (Cosmic Debris)

Hot Kiss' First Kiss (more kisses to come?)

Seven2's Ancestor icon (at left)

Sierra Club's natural apparel

Sean John's checkers/backgammon gift item

Yak Pak guitar bags for Dickies

NYC Subway Line bags and wallets by Prak Productions

InGroup Licensing adding ElJay, new young men's and boys' sportswear

Mattel Brands' Barbie PuchiBags (pet accessories are a win)
Subscribe and receive the latest news from the industry.
Join 62,000+ members. Yes, it's completely free.
You May Also Like
Loading..