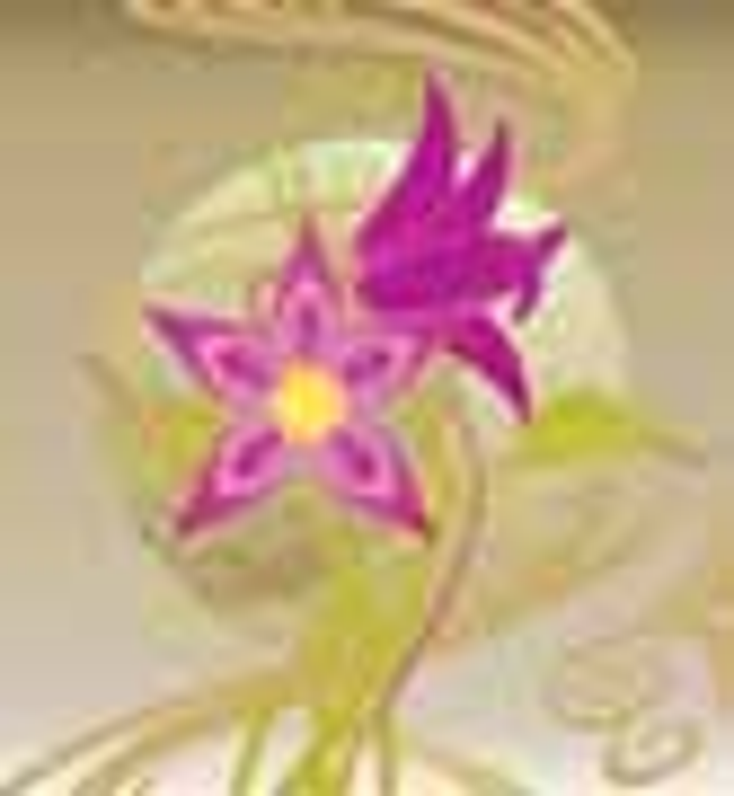 ]>A look at the future of licensing in Mexico, according to entertainment heavyweights. Mexico is an interesting proposition in that it is a country with an increasingly solid, stable economy and a licensing business that is changing quickly—and for the better. "The Mexican consumer products industry currently is a fiercely competitive market," observes Hunter Heller, assistant vice president, international licensing at Sesame Workshop. He attributes this to "the upswing over the last few years of the Mexican economy," adding, "interest and inflation remain low (estimated at 3 percent in 2005), which, added to better jobs and wages, means that more people will be able to afford to buy a house, and families with houses need products with which to fill them." Manuel Torres, vice president, consumer products, Nickelodeon & Viacom Consumer Products, concurs. "Although this is an election year, and it does seem to be an open contest, all the key economic indicators are either stable or positive, and this is helping the market to consolidate on several years of stable economic growth." This rosy outlook is driving several changes in the market. "Consolidation is the name of the game," says Ernesto Ramirez Bourget, vice president, entertainment and media at Comarex, the Latin American agent for German kids' giant EMTV. "The presence of chains such as Wal-Mart, with their ability to relentlessly drive down prices, is having a major impact on the Mexican market. Indeed," reports Bourget, "Commercial Mexicana, Gigante, and Soriana have developed a joint acquisitions pool to meet the threat Wal-Mart poses." Jack Alfandary, vice president, licensing and new business development, FremantleMedia Licensing Worldwide, Americas, agrees. "The Wal-Marts and Carrefours take a bigger and bigger share every year, and soon the 'mom-and-pop' stores will disappear." Maca Rotter, managing director, global licensing at Mexico's Televisa, notes that "the number of stores is growing, and the most important enterprises are buying family owned companies in order to grow." But Salvador Viramentes, vice president, Latin America, Warner Bros. Consumer Products, isn't buying it. "People," muses Viramentes, "have been predicting the downfall of the 'mom-and-pop' store for decades, but there are still between 800,000 and 1 million in Mexico, and they are very important in some sectors, especially snacks and everyday essentials." To put Viramentes' figure into context, Paola Ogaz, international brand manager at Televisa, pegs Wal-Mart as currently having 110 stores, slightly ahead of local chains Soriana and Commercial Mexicana, both of which she taps at 100 stores, but behind Gigante's table-topping 125 stores. Elias Hofman, CEO of Exim, one of Latin America's leading licensing agencies representing properties such as Strawberry Shortcake and
Lord
of the Rings,
believes the economic stability and resulting competition is changing the market dynamics of licensing in Mexico. "There are," opines Hofman, "three principal forces emerging as a result of the state of this market. First, there is tremendous pressure on prices." While acknowledging, "Mexico has always been a price-driven market," he insists that "now it is an even bigger factor in the consumer decision." Second, he continues, "promotions are becoming a much bigger part of the Mexican licensing business," pointing out that "for some companies, such as Frito Lay, promotions are bigger in Mexico than they are in any other country in the world. And third," he concludes, "fashion is becoming increasingly important to the Mexican consumer." One consequence of these trends, according to Hofman, "is an increasing use of direct-to-retail," where the licensor and the store deal directly, cutting out any middlemen. These deals are becoming more common because they enable the retailer to cut prices to the consumer. But Warner Bros.' Viramentes, while agreeing that this is a developing trend and conceding that "it does enable the store to offer lower prices and even sometimes to negotiate exclusivity or partial exclusivity" (i.e., for a short initial period), cautions, "it is something that, from a licensor's perspective, should be decided on a case-by-case basis. It would, for example," offers Viramentes, "make sense where the property only offers a window of maybe six to eight weeks, such as a movie. Direct-to-retail makes particular sense here because a retailer, with its inherently better distribution, is much better placed to deal with this narrow window of opportunity. But with an evergreen property such as
Looney Tunes,
you probably are better off dealing with manufacturers, although even here there will be some product group exceptions such as ice cream." Televisa's Rotter is in no doubt what all this means. "If you had to sum it up in a word, that word," she asserts, "would be 'competition.' Mexican consumers are not brand loyal. The competition in the market is such that they have become accustomed to simply going with the best deal. As a result, retail buyers are becoming much more selective, and are only buying properties that are hot and that offer the best benefits to the consumer. This, in turn, means that licensees with good relationships with the buyers increasingly are asking licensors to support the brand at retail." Consequently, Rotter believes that "in two or so years, the future will belong to licensors that can offer significant investment in support of their properties at retail." And she is clear how best to succeed in such a competitive licensing market. "The Mexican retail market," says Rotter, "basically has four tiers: the mass-market chains; the specialty stores, accounting for approximately 20 percent of Mexican retail volume, and especially important in apparel, footwear, accessories, and groceries; the department stores, a sector dominated by the Liverpool chain, accounting for approximately 70 percent; and finally, the mid-tier department stores of which Wal-Mart subsidiary Suburbia is the largest, focusing on apparel and accessories." Given this structure, Rotter believes the key to licensing success in Mexico is how you position your brand in the market. And while she is keen to emphasize the importance of "building a strong public relations campaign, including media, advertising, and a launch event," she suggests that "for a new launch, it is important to start with an exclusive deal at a department store chain to make the brand aspirational before going mass market." Comarex's Bourget also thinks the use of the correct stores is an important consideration, but with a different emphasis. "It is important," he avers, "to use stores that specialize in certain product groups such as Tower Records." But he also thinks there are two other considerations of much greater consequence. "Price and media exposure are critical," he insists. "You have to be able to get the message out to the people via massive TV and film exposure, and you have to have prices that are low enough to compete with piracy." Whether it is a retailer or a licensee, Warner Bros.' Viramentes says, "it is increasingly important to get the right partner—one that can offer quality design and production, good distribution, and strong price points." But, possibly of greater importance, believes Viramentes, "is to understand that you have to be in it for the long haul," which is why, he explains, "we have a dedicated team based in Mexico City devoted to the consumer products business and nothing else. This allows them to build relationships with retailers and manufacturers/licensees that are simply invaluable." Of course, the key to any successful marketing campaign anywhere is to know your market. Both Warner Bros.' Viramentes and Nickelodeon & Viacom's Torres peg the key age group for licensing in Mexico as 6 to 11. Exim's Hofman estimates that the A/B group accounts for 30 percent of all Mexican spend on licensing with the C group accounting for 40 percent. A 2005 study by Nickelodeon & Viacom, published by Millward Brown, estimated that kids spent 70 percent of their disposable income on candy and fast food and 30 percent on "planned shopping," i.e., items for which they save. The report lists these items as toys, video games, CDs, stickers, action figure collectibles, plush, backpacks, and apparel. While acknowledging the importance of toys in the Mexican market and noting that "it is the second most important market outside the U.S. for Mattel," Warner Bros.' Viramentes still insists, "as with everywhere else in the world, apparel is the most important product group, and stationery also is very important." Apparel also is pegged in the No. 1 spot by Exim's Hofman, followed, he believes, "by novelties, back-to-school, and stationery." Televisa's Rotter puts "toys and games as the most important product group, followed by apparel and accessories and stationery." While there clearly is room for some debate about the specifics of the Mexican licensing market, all generally agree it is a solid market, and Fremantle's Alfandary thinks it is only going to get better. "The arrival of the mass-market stores is to be welcomed," he insists. "They understand licensing, they like having licensed product, they are legitimate businesses that will only deal with bona fide suppliers, and they will drive down prices to a point where the pirated knock-offs no longer will seem that cheap. All in all, I think it will be fantastic."
Subscribe and receive the latest news from the industry.
Join 62,000+ members. Yes, it's completely free.
You May Also Like
Loading..