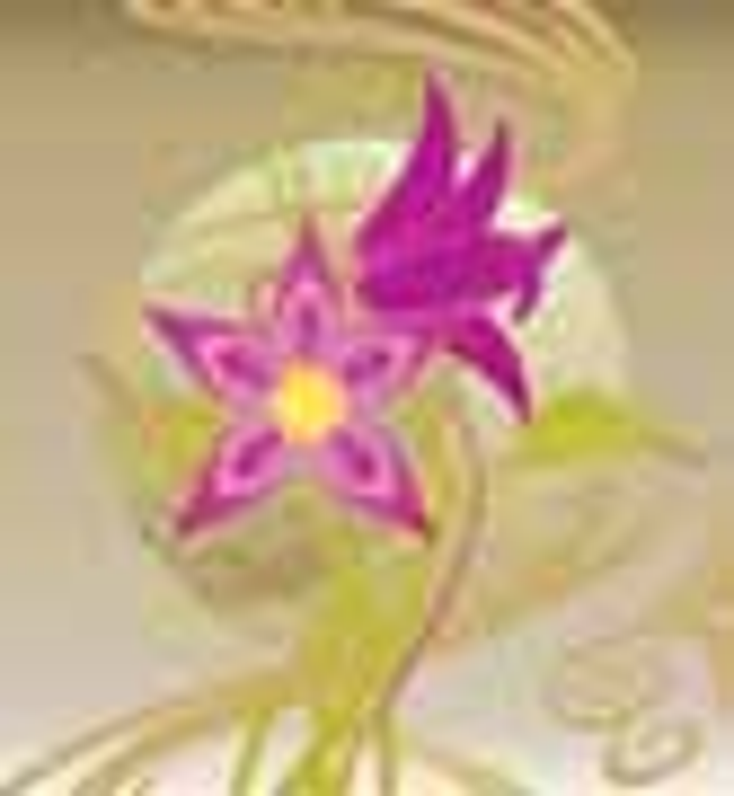 ]>Retailers and licensing execs link up at License!'s LINK.
Nearly 200 top-level licensing executives and retailers gathered at Miami's Doral Golf Resort & Spa in November for
License!'
s first Licensing International Networking Conference (LINK). The three-day event offered networking opportunities and educational seminars on topics ranging from the Latin American market, the future of retail, and global branding to wireless licensing, the entertainment industry, and royalty compliance. Here, excerpts from some keynote addresses and seminars.
Keynote Addresses
Dr. Paul Leinberger, NOP WORLD
In1999, unemployment was low, globalization was the watchword, and there was big economic expansion. In 2004, unemployment was up, Americans were cautious about buying, corporate scandals were rampant, and Americans became more realistic about how the world sees them.
Todd Kahn, SEAN JOHN
Growth categories for Sean John include international, watches, jewelry, and eyewear. We expect to exceed $1 billion
at retail by 2007, up from about $450 million now.
Warren Kornblum, SHADOW ENTERTAINMENT
When your competitor's same condition annual growth is almost 2.5 times your total sales, it's difficult to try and take it on headfirst. To achieve success, many specialty retailers--including Toys "R" Us--need to focus on the consumer and the brand, identify the point of difference, and present the consumer with a clear alternative to Wal-Mart.
Marshal Cohen, NPD GROUP
The luxury channel lowered prices, while the value channel created fast fashion to sell up. The middle got squeezed and now is fighting back by differentiating brands and creating exclusives.
Entertainment Roundtable
Travis Rutherford, MGM CONSUMER PRODUCTS
The competitive set of the property determines exclusivity. It may be better to do exclusivity on a category-by-category basis since a retail exclusive deal can be financially limited.
Bob Traub, NICKELODEON CONSUMER PRODUCTS
It's not always about generating velocity out of the gate. Some properties don't have enough to go wide right away. Once something goes to critical mass, you have to look at whether you need to go wide or only in certain categories.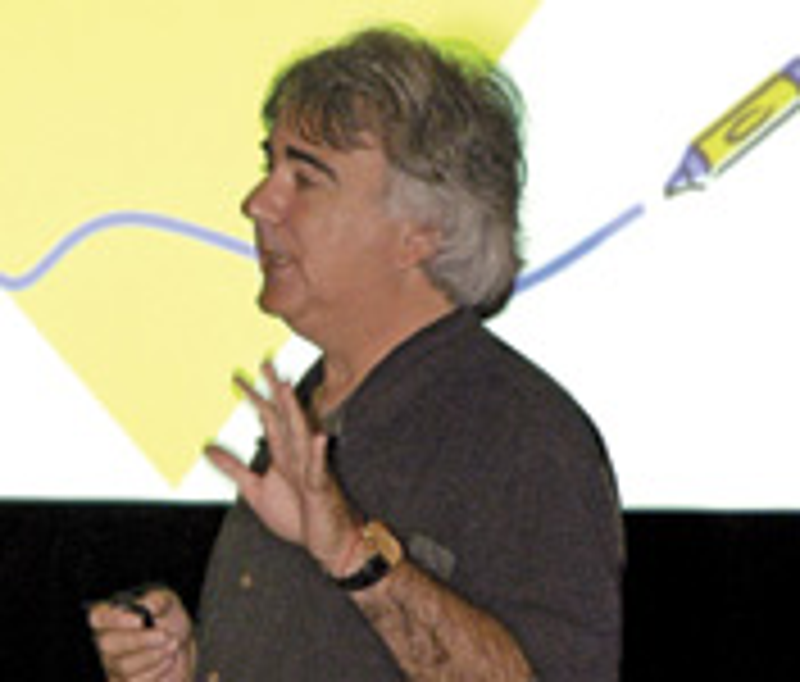 Karen McTier, WARNER BROS. CONSUMER PRODUCTS WORLDWIDE
You're only as good as the last property that was rolled out at retail. You have to watch the amount and quality of product being shipped to retail. How much is too much is the challenge of managing large properties.
Bruce Morrison, DISNEY CONSUMER PRODUCTS WORLDWIDE
We often hear from retailers, "We're not going to roll the dice on the theatrical property; we're going to wait until the DVD comes out."
Latin Music Opportunities
Arturo Vinueza, EXIM LICENSING GROUP
Latin America continued to suffer from piracy in both physical and online forms, as well as difficult economic conditions. Sales are down across the region for the third year in a row with a drop of 14.4 percent in value in 2003, according to IFPI (International Federation of Phonographic Industries). The industry has shrunk, causing labels to downsize, retail stores to close, and the reduction of certification awards in many markets to reflect fewer sales.
The New World of Licensor, Licensee Partnerships
Dawn Ridley, PLAYERS INC
Some 3 million Players Inc jerseys were sold in 2003 and $8-plus million was paid to more than 1,000 NFL players from jersey sales in 2003.
Protecting the Crown Jewels and Avoiding Lawsuits
Joshua Kaufman, VENABLE LLP
It costs nothing to acquire a copyright (expression of an idea in a tangible form) in the U.S. Registering a copyright costs $30, which gives you the right to sue and to receive attorney fees and statutory damages up to $150,000 per infringement. If you don't register, you are only limited to actual damages (lost profits and infringer's profits).
How Is Interactivity Changing the Licensing Landscape?
Michael Seres, CELADOR INTERNATIONAL
Interactivity used to be just about computer games, but today interactive is more than an add-on--it's a core category. Interactivity has allowed us to extend our brand,
Who Wants to Be a Millionaire?
into screensavers, wallpapers, and interactive DVD board games. Some 1.2 million
Millionaire
board games have been sold, and there are now 400 games on mobile phones.
Global Branding. Global Retail.
Beth Schlansky, LMCA
Trademarks must be protected. Too often there is an uneven continuity of protection, and people do not think their marks are worth protecting in certain territories.
The Wonderful World of Wireless Licensing
Adam Lavine, FUNMAIL INC.
Emerging wireless categories include syndication (horoscopes, gossip, comics), topical entertainment experiences, community-driven entertainment (chat, flirt, photo contests, Friendster), and location-based services. Key issues to consider for wireless licensing include:
Priority (i.e., revenue, promotion, market education).

Is the property worldwide or domestic (important in terms of choosing partners)?

What customer segments is the property for?

What wireless services make the most sense for your property?
Royalty Compliance Auditing
Vincent Leoni, MOSS ADAMS LLP
International royalties are becoming a larger piece of the pie.
The Power of "Publishing Relations"
Howard Cohl, SILVERBACK BOOKS
A publishing program can be utilized as a cost-effective tool to maximize brand value, publicity, and awareness.
Case Study: Celador International
Case Study: Celador International
Adrian Woolfe, CELADOR INTERNATIONAL Local broadcast partners initially were able to create their own logos for
Who Wants to Be a Millionaire?,
but a centralized logo later was developed to more effectively build a global brand with a global brand identity.
Anime Manga
John Easum, SHOPRO ENTERTAINMENT
Currently, more than 30 Japanese cartoons are broadcast on Kids WB!, Cartoon Network, Fox Box, and Jetix. The programs are not a fad and are very much a part of mainstream kids' entertainment.
Web-Based Solutions
Edward P. Foy, Jr., EFASHIONSOLUTIONS
The ability to purchase online creates a doorway to profits. A Web presence can enlarge your customer base by reaching regions that previously could not be reached geographically. It also allows the brand and licensee to be presented together.
Beyond Royalty Revenue: Measuring ROI from Licensing
Stephen Reily, IMC LICENSING
Measuring ROI from licensing poses a challenge. How do we calculate each "impression" a brand has on a consumer? Should we measure by units sold or is the brand reinforced every time the consumer uses the product? I believe the industry needs to do more communication and establish uniform metrics for measuring the benefits of licensing.
Identifying New Business Opportunity with Licensing Candidates
Stuart Bedford, SHERWIN-WILLIAMS
A research program instituted by Sherwin-Williams enables the company to screen potential products with consumers. This helps identify consumer interest and relevance, as well as real-world association. It improves potential program positioning and allows for a higher quality exchange of information.
The Art of Licensing--Developing Key Art-Based Brands and a Global Licensing Business
Paul Wheeler, LOOKING GOOD LICENSING
An agent has contacts with manufacturers and experience negotiating contracts, but also takes a commission. In contrast, artists who handle their own licensing deals have more control, greater access to a broader marketplace, greater Web and trade show presence, and can remain focused on core competency.
Latin American Licensing Agent Roundtable
David Diesendruck, REDIBRA SOLUTIONS
In Brazil, the top three retailers are CBD, Carrefour, and Wal-Mart. Hypermarkets are becoming very important in the Brazilian marketplace as in Mexico.
Put it in Drive
Gene Reamer, GENERAL MOTORS
Our brand strategy is to consider other product categories for market expansion (i.e., lifestyle products, outdoor and functional gear, interactive). Currently, the die-cast/replica sector accounts for 60 to 70 percent of our business.
Subscribe and receive the latest news from the industry.
Join 62,000+ members. Yes, it's completely free.
You May Also Like
Loading..