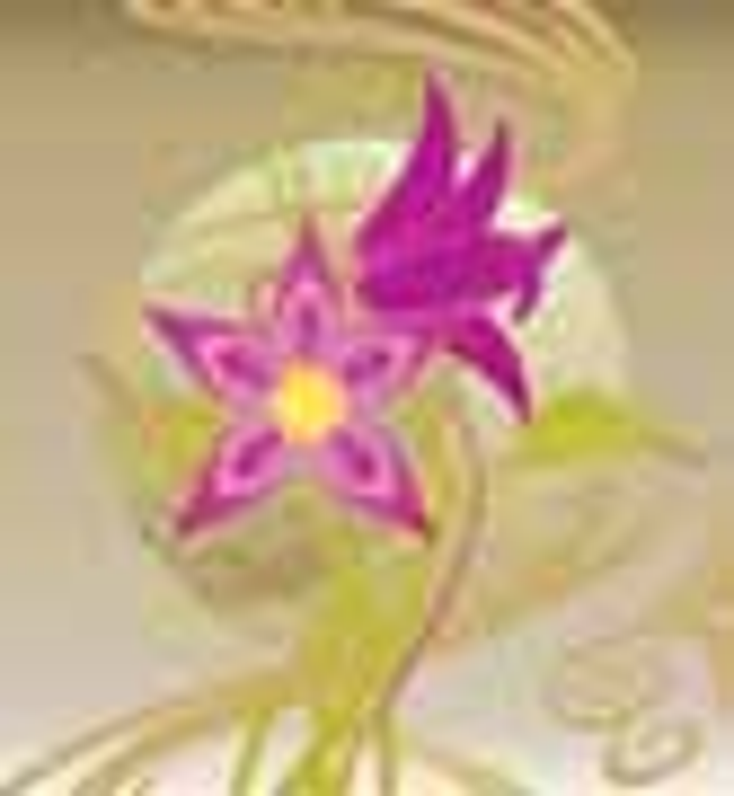 ]>It's 10.30am on a Wednesday morning and the train waiting to leave Olympia station is fairly empty. In one of the carriages, a man wearing a dark suit is reading a copy of the Metro. A woman steps into the carriage, pulling a small suitcase behind her. It's quiet, apart from the hum of the engine rolling over. Homer Simpson is the next to board the carriage, followed by Spongebob Squarepants. He struggles to fit through the doors but a gentle push by Postman Pat does the trick. Before long, the tube carriage is a sea of big feet, bigger heads and even bigger smiles. The woman with the suitcase looks uncomfortable. The man in the suit chuckles before getting back to his newspaper. These events took place on the opening day of Brand Licensing as the costume characters taking part in the show posed for publicity shots. Over the course of the show, they weaved their way through the aisles, shook hands with bemused business people and posed for numerous photos. More importantly, they were sending a strong marketing message to very influential people. Live appearances by costume characters comes under the term 'experiential marketing', which describes a means of engaging with consumers through direct interaction with the brand. According to a survey in Marketing Week, experiential marketing is growing by 35% year on year. Almost all of the costumes seen at Brand Licensing, and indeed most of those seen at any event in the UK, are created by Rainbow Productions. With 12000 feet of floor space, the company can create characters, organise appearances, provides the actors to fill the costumes and manage the repair and maintenance of each costume. David Scott, the MD of the company, joined in 1992, when Edd the Duck and the Thunderbirds were the kinds of characters that were being created. It currently has over 90 characters at its disposal. Earlier this year, the company took 35 costume characters and over 70 security-checked personnel to the Children's Party at the Palace, to celebrate the Queen's 80th birthday in the grounds of Buckingham Palace. Costume characters can broadly be used in two 'live event' situations. They can make appearances as part of a promotional campaign, or, on a much larger scale, can perform in an environment in which people are willing to pay to see the characters. The former of these two situations generally occurs around the promotion of a new character, or in the case of established characters, the release of a new television series, or DVD release. The benefits of character appearances are varied and can depend on where in its life cycle the character finds itself. For a new property, a costume character can act as a brand building exercise, raising awareness amongst its target audience and generating publicity by word of mouth. According to the Live Brand Experience Association, 60% of people who witness a live event will let at least one other person know about it. In 2005, Chapman Entertainment and Five's Milkshake famously created a great PR buzz around the launch of Fifi and the Flowertots. Part of that included hiring Rainbow Productions to develop a 20 minute stage show featuring characters from the show that ran four times a day at shopping centres throughout the UK. Conversely, once the character is established, a meet and greet event can be used to promote a DVD launch, new television series or product release, something that Granada is currently doing with Pocoyo. The pre-school show has been on air for 12 months and a product roll-out is underway. As part of a £1m promotional campaign, Rainbow Designs is taking a Pocoyo costume character to various UK shopping centres. Nicole Withers, licensing manager at Granada, explains how now is the right time to promote the show: 'Pocoyo has been on air for a year now. We have seen its popularity and fan base growing and we have a second series, so we feel like it's time for a major product launch,' she says. 'Live appearances are a great way to raise awareness and can sit alongside print and on-screen activities. The difference is the quality of the connection between Pocoyo and the children that a costume character brings. Getting Pocoyo in front of children takes the grass roots experience of the show directly to its fans.'
Pocoyo started its eight-week tour at the end of August and almost immediately Random House, the publishing licensee for Pocoyo, reported a spike in sales.
LazyTown's
goal is to encourage children to get up and excercise — something that translates well into live shows. It has toured around Europe and is about to head to the United States and Latin America. In August, it hosted the warm-up for the Reykjavik Marathon, attracting 15000 people. 'Live events are a vital part of the LazyTown ethos to connect personally with our audience, and to make exercise and an energetic lifestyle as fun as possible, both for kids and their parents,' says Magnus Sheving, the show's creator and star.
As the popularity of a character grows, organisations might be willing to pay for the use of a costume character to attract footfall. One year after Fifi's promotional campaign, its popularity resulted in shopping centres paying to get Fifi and Bumble to appear. They pay Rainbow Productions for the use of the costumes and the actors, who in turn pay a royalty fee. Once it's got to this stage, David Scott explains that, for character owners, while the royalty fees are modest, it's almost like getting paid for PR. But it's not just the property owners who benefit.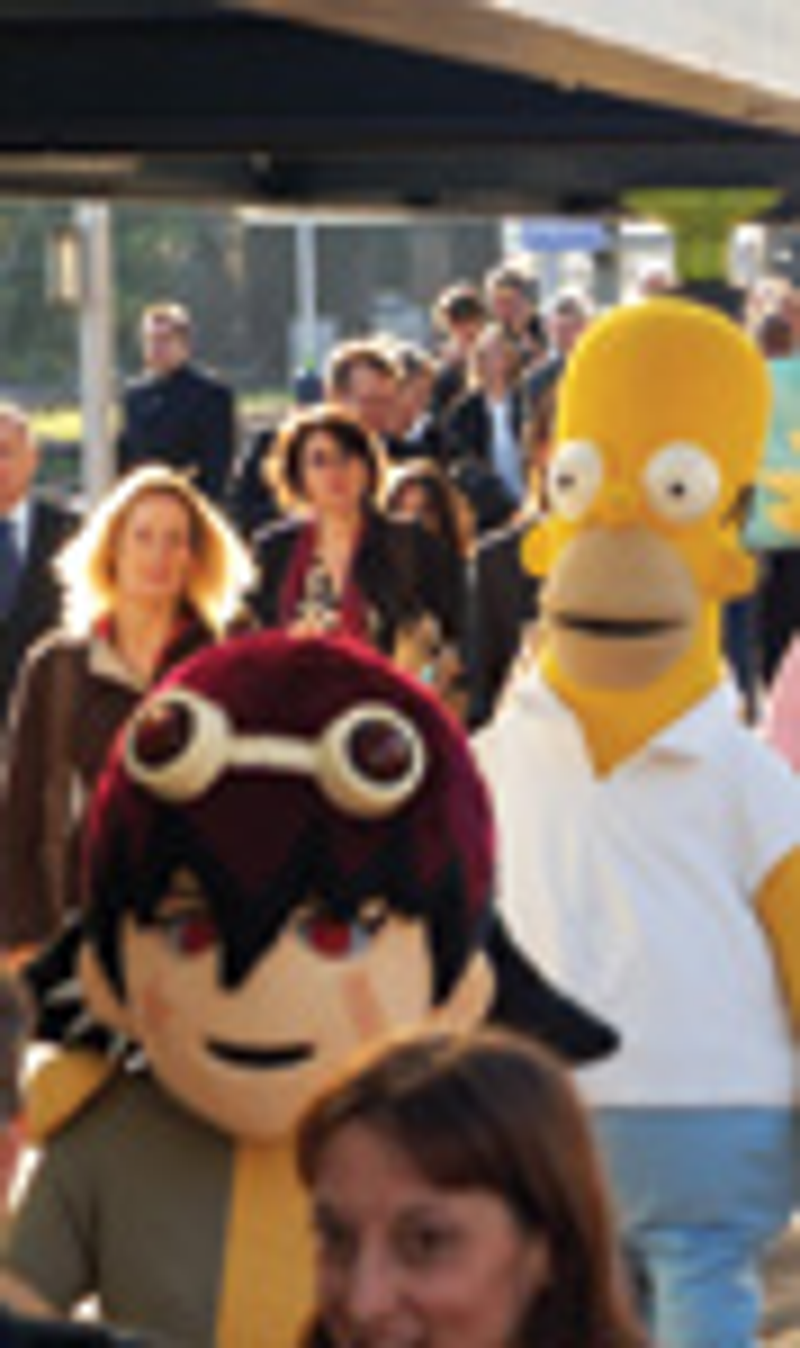 'The Fifi tour proved how live events can benefit all partners,' says David. 'The Fifi property and Milkshake saw increased exposure in front of a captive, target audience. Licensees saw large volumes of Fifi merchandise leaving the shelves. Families were entertained during their visit, and the shopping centre staging the event witnessed higher footfall, with shoppers spending at the stores of their retail tenants.'
The amount of time and money character owners spend on creating and approving costumes can be hugely disproportionate to the amount that can be made in royalties from meet-and-greet appearances. Making a costume character can take up to a year from inception to completion, especially if the approval process drags on, although it is usually much quicker (Rainbow Productions once made a World Cup Mascot overnight). The importance of getting the quality of the costumes as perfect as possible can not be overlooked. 'To the children, it is the actual character. They will notice if something's not right,' says Teri Rufley, director of live events at Hit Entertainment.
Teri heads up live event activity globally for Hit, except North America, and, as well as promotional campaigns, is involved in much bigger events. For her, live events are moving more and more into producing direct revenue streams. 'There will always be pockets of promotional activity, especially around the release of a DVD or television launches,' she says. 'But when you've got strong brands and strong broadcast platforms, larger scale events really work.' There are two revenue streams for something like Bob the Builder Live: ticket revenue and sales of merchandise sold at the shows. With shows playing in front of thousands of paying fans and parents, there's money to be made once the huge production costs have been offset. 'The venues for the top arena tours have a minimum capacity of 5000,' explains Teri. 'There are only certain markets where such tours can be sustained, like the UK, Germany, the US and Australia — so although we'd tour a show globally, it would only go into certain territories.' In the UK, good broadcast platforms for strong pre-school characters, combined with well-spaced areas of dense population like London, Birmingham and Manchester, and a culture of taking children to the theatre, make large scale live tours sustainable. Earlier this year, 50000 people in the UK saw the Thomas and Friends Live tour. The Fireman Sam Live Show had annual sales of 125000 tickets.
Interestingly, Hit is hoping that an upcoming Bob the Builder Live tour taking in Portugal and Spain will provide a boost to broadcast exposure and sales of product. 'We were approached by a promoters in Portugal, where they are crying out for a live show,' says Teri. 'The broadcasters are fully behind us and are actually stepping up Bob's coverage because we're coming. The consumer product licensees on the ground are also fully backing the tour.' A live tour that boosts broadcast and licensed product activity is out of the natural order of things, so it will be interesting to see whether this model is replicated.
BBC Worldwide has a dedicated live events department, created on the back of the hugely successful Tweenies Live tour in 2001, for which 400000 tickets were sold. Since then, there have been a further four tours and total ticket sales have gone beyond 1.2m in the UK alone. Next year, the show embarks on a 40-date theatre tour that will make it one of the largest tours in the UK, not just productions for children. It's a big operation, but not a patch on its newest live tour. CBeebies Live incorporates characters from fifteen shows appearing on the CBeebies channel, only a few of which are actually owned by the BBC. Craig Stanley, general manager, live entertainment & events at the BBC admits that working with so many characters is a huge responsibility. 'The brand owners have been really supportive, especially before the first tour last year when we had to say "trust us, we will successfully incorporate all of the characters into one show". It required a huge amount of trust in us as producers.'
Craig explains that he asks for two things from brand owners. Firstly, that while he makes sure characters stay true to their brand identities, they might have to do something extra. 'We all know Postman Pat delivers letters,' he says. 'What we don't know is that, for the sake of keeping the children entertained, he is also a magician. We asked Pingu to be a tapdancer as well. I wanted all of the characters to have this other life on stage.' The second thing Craig wanted brand owners to buy into was a huge shift for both live shows in general and for the brands: 'All of the characters had to be able to meet in a different world than they would usually be found in,' Craig explains. The upcoming CBeebies Live tour will be set in a circus big top.
Teri Rufley agrees that trust is imperative when external producers work with its brands. 'We will work with producers to ensure that they fully understand our characters,' she explains. 'We have to make sure that the scripts stay within the brand characteristics and to make sure we're happy with the end product. But sometimes we have to accept that a theatrical environment dictates that a character might have to come out of its box a little to keep the children entertained.'
Have character owners bought into the idea of CBeebies Live? 'Yes,' says Craig confidently. 'It's a huge marketing opportunity for all the characters, and for the CBeebies brand, around Christmas. And we also pay out royalties, based on the level of contribution each character brings to the show.' 120000 people saw the first CBeebies Live Tour last year. An independent survey found that 100% of respondents had enjoyed their experience, and over 98% said they would buy tickets again. The second tour starts in Cardiff International Arena on December 16th, taking in Wembley Arena and the M.E.N. Arena amongst other venues, with adult tickets costing as much as £20. 'CBeebies Live is groundbreaking,' says Craig. 'There aren't many who can pull off a multi-character tour on this scale, and it's attracting attention internationally.
European Championships mascots...
Warner Bros. is managing the licensing rights to the 2008 UEFA European Football Championship and as such was tasked with creating a mascot for the event. Jay Young, creative designer at Warner Bros., had the challenge of creating a mascot programme in keeping with UEFA's values that would also have commercial appeal. He and his team spent six months coming up with over 100 proposals, before settling on Flix and Trix, two characters with very different personalities: Flix is serious and self-controlled , while Trix is more rebellious and creative. 'Interestingly, the personalities and background of the characters came before the design,' Jay explains. 'Without a broadcast platform, costume characters are an important means of revealing the backgrounds and personalities of the characters. The actors will bring them to life, giving them more depth and meaning to consumers, which will help them grow as a brand.'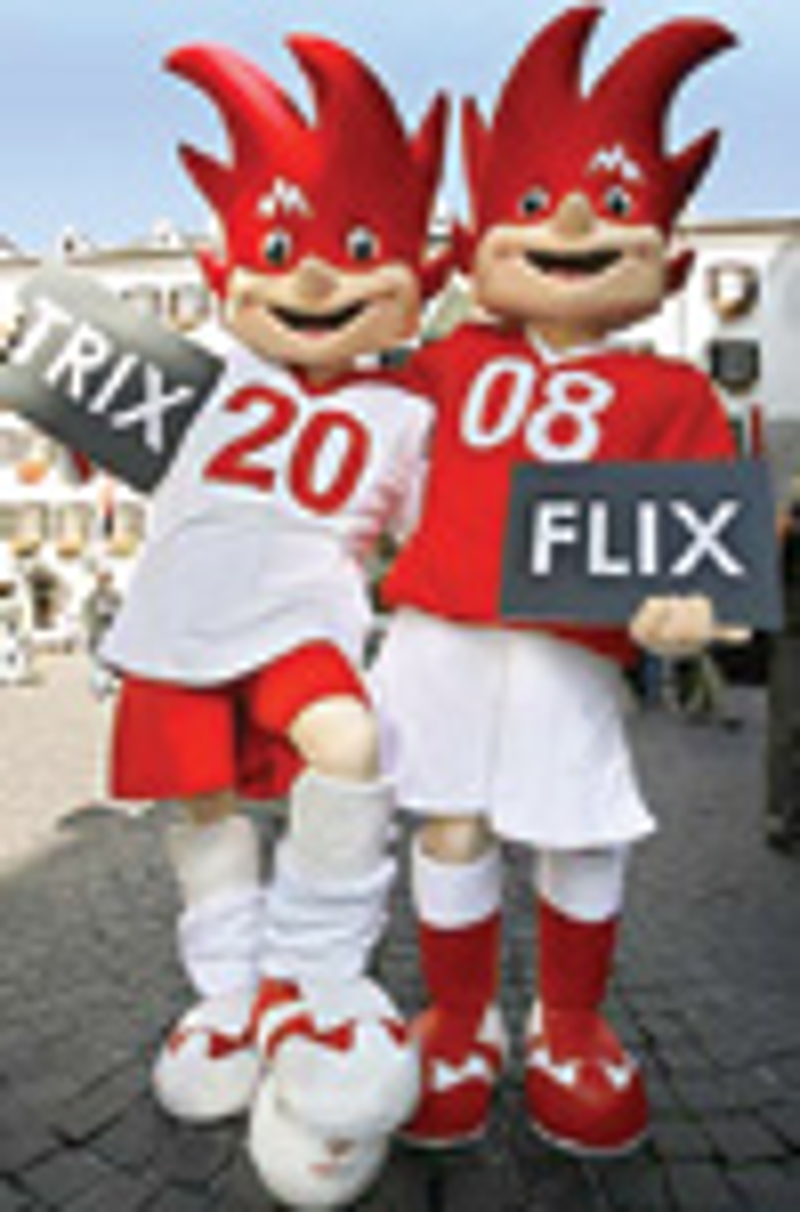 The inspiration for having two characters came, not from a desire to appease the two host nations (Austria and Switzerland), but was actually in keeping with a technique used by most children's properties. 'Children can identify more specifically with either Trix or Flix,' says Jay. 'Commercially, the beauty of football is that it is followed by people with diverse backgrounds and personalities. It's subtle but the characters will appeal to different people.'
67,406 football fans in Austria and Switzerland voted to name the mascots Trix and Flix and they are already being used to promote the tournament, two years before it kicks off.
Subscribe and receive the latest news from the industry.
Join 62,000+ members. Yes, it's completely free.
You May Also Like
Loading..