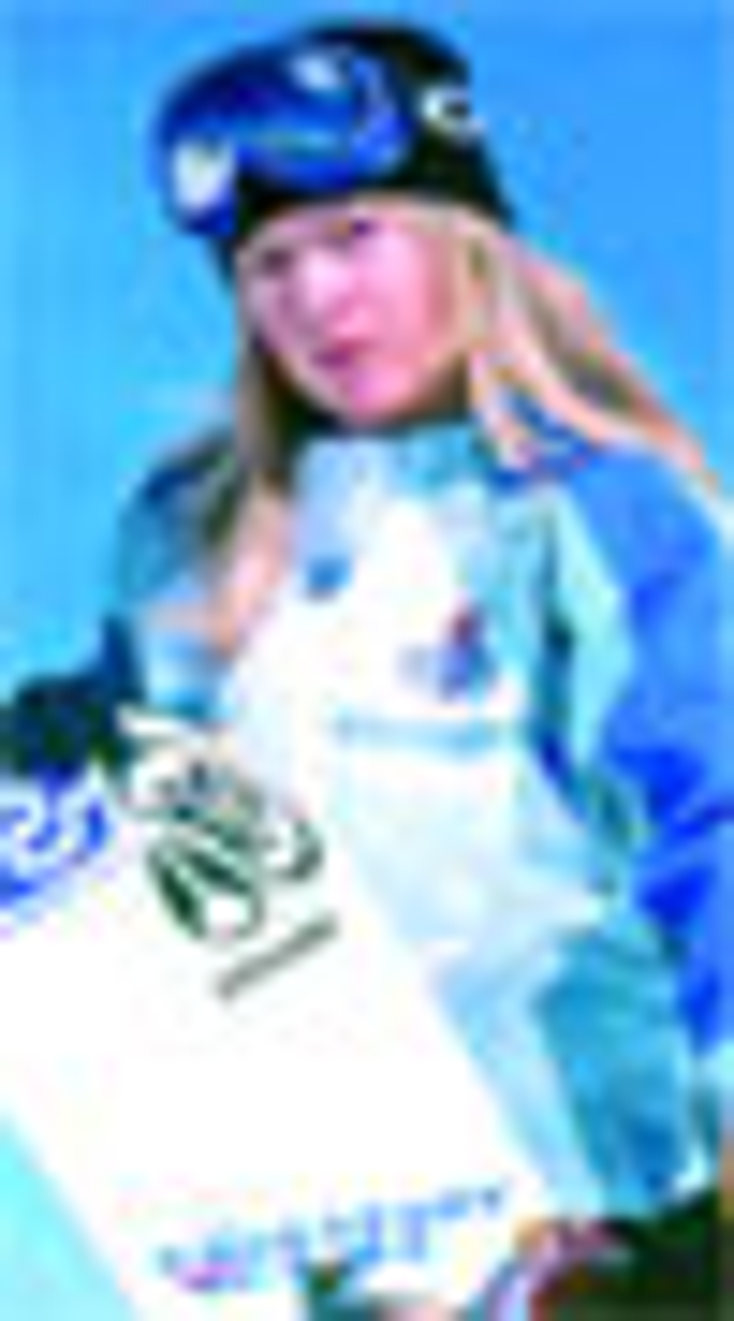 ]>From apparel to home, MAGIC Marketplace was a launching pad for some companies' new licensed product categories.
The most recent MAGIC Marketplace, held at the Las Vegas Convention Center and Sands Exposition Center, February 18 to 21, proved a mecca for licensing. Editorially, License! got the scoop on new licensing deals, including:
TV sensation Hilary Duff of Disney's Lizzie McGuire signed with Silver Goose/ Kidstreet for a line of 'tween accessories called "Hilary Duff's Stuff." Merchandise will include backpacks, handbags, totebags, luggage, lunch kits, rainwear, music storage, cosmetic bags, hair accessories, socks, belts, cell phone holders, and coldweather accessories. Windsong Allegiance signed with Broadway Video for a line of classic Saturday Night Live underwear, sleepwear, and loungewear, which will utilize imagery from classic skits of SNL. Set for rollout at the end of September, first to retail will be men's boxers and sleepwear, followed by loungewear in spring of next year. Fender Guitar (the choice of Jimi Hendrix) has branched its name into the apparel business via a deal with Defiance USA (launched last MAGIC), and plans to continue its brand extension into other product arenas and unique promotions, according to Fender's Ritchie Fliegler. Woolrich will launch its line of home furnishings (including rugs, upholstery, lighting, tabletop, and outdoor furniture) at the October International Home Furnishings Market in High Point, NC, according to Dennis Marxen, vice president of international and home licensing.Lucky Brands Dungarees announced new licensees for footwear, loungewear, sleepwear, and daywear. Steinweis Jacobson, LLC, previewed its line of men's and women's athletic footwear styles. Treatments/details include buffed soles, turf bottoms, branding on tongue and sides, and suede and goatskin materials. Charles Komar & Sons Inc. produced a line of men's and women's loungewear and sleepwear, and a line of daywear for women and boxers for men. Set for a 9/25 delivery, the first collection featured patchwork, Asian-inspired prints and patterns, satin trim, velvet burnouts, and ultrasuede.Dickies announced its expanded agreement with Haddad Apparel Group, Ltd., for girls' apparel sizes 7 to 16. The Haddad agreement for girls does not affect Apparel Limited, Inc., licensee of Dickies' junior apparel. Dickies actively is looking for a thermalwear license.Girls sizes 4 to 10 have lots of Barbie (Mattel) apparel options, thanks to Mamiye Sales Inc., whose assortment included details such as computerized/digitized printing and graphics, crochet, and appliqun Also previewed were footwear (ACI) and handbags (Global Design Concepts).JNCO Jeans USA currently has five licenses: footwear (ACI); boys and toddler (Happy Kids); young men's sportswear (Salant Corp.); bags, backpacks, and coldweather accessories (Accessory Network); and loungewear/sleepwear (AME). An outerwear license is in the works, according to Laura Takaragawa, JNCO's new director of licensing.Hummer (Equity Management Inc.) launched Hummer Footwear, licensed to Georgia Boot, LLC.Azzure Jeans (which also owns jean brands Indigo Red and RP55) foresees extensions in children's wear, men's big and tall apparel, swimwear, belts, handbags, and footwear.Denim brand akademics introduced under license a fashion-forward line of athletic wear for Converse.
Subscribe and receive the latest news from the industry.
Join 62,000+ members. Yes, it's completely free.
You May Also Like
Loading..