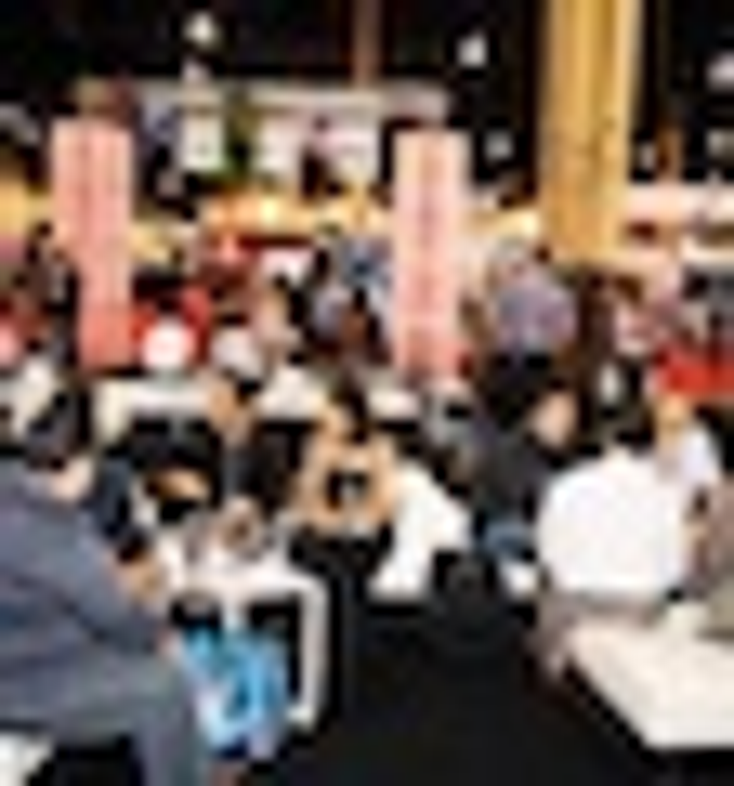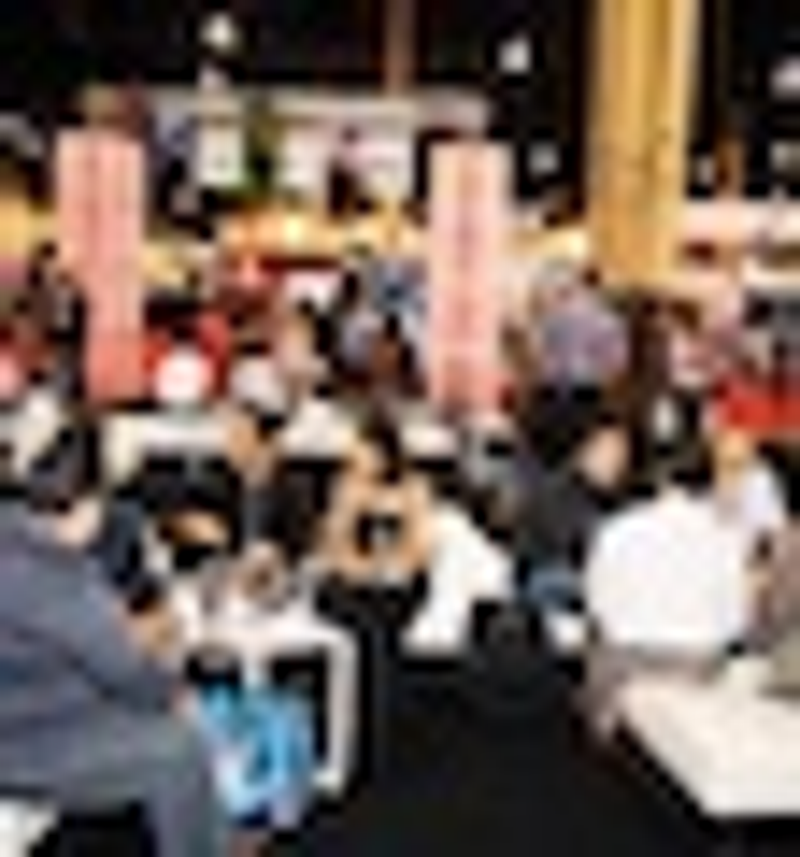 After celebrating its 30th anniversary last year, the encore for this year's Licensing International Expo will be bigger and more spectacular as is often the case for many of the new star-studded shows on the strip in Las Vegas, which will host the Expo June 14-16.
With more than 255 exhibitors already committed, the 2011 Licensing International Expo is on par to grow significantly over years past, reflecting several positive signs that the economy is recovering, retailers are more bullish and consumers are willing to spend. Consider the following:
Retail sales are on the rise
According to the NRF Foundation, the research and education arm of the National Retail Federation, retail sales preliminarily rose 5.7 percent in November and December 2010 to $462 billion, surpassing the agency's initial forecast of 3.3 percent, representing the best sales gain since 2004.
Retailers remain upbeat in 2011
The NRF predicts that retail sales will continue to grow as retailers plan for store expansions domestically and overseas. Retailers are also growing more business
savvy, utilizing new methods such as e-commerce, social networking and building on customer service.
Luxury brands are on the rebound
The global decline in luxury goods sales halted in the fourth quarter of 2009, reported Bain & Company in its annual review of the sector released in October 2010. Bain & Company estimates that luxury sales rose by 10 percent last year. Breakdowns of 2010 find luxury sales up 6 percent in the first quarter, 16 percent in the second quarter and 13 percent in the third quarter. Fourth quarter projections top out at 5 percent, with 2011 predictions holding fast at 3-5 percent.
Improving retail conditions are translating to growth in all categories, including the licensing sector, which stands to make strong partnerships at the Licensing International Expo.
"The show is considered a must-attend for brand owners, retailers, licensors, licensees and manufacturers from around the world," says Liz Crawford, Licensing International Expo director. "Since the 2009 and 2010 events were held, we've seen a steady increase of brand owners and licensors coming to the event to showcase their brands to the world."
The economy's slow but steady recovery is an indicator that the 2011 Licensing International Expo promises to deliver in the areas that matter most to exhibitors – increased profitability.
"Electronic Arts is excited to see signs of the broader economy emerging from its recent down turn," says Patrick O'Brien, vice president of EA Entertainment. "We are already seeing its impact on increased sales of some of our licensed product."
Fender Musical Instruments Corp.'s Mark Van Vleet, senior vice president of business affairs, agrees: "Increased consumer confidence, combined with the demand for compelling, dynamic products, bodes well for iconic brands. We believe categories such as apparel, consumer electronics, toys and home décor will be particularly strong in 2011."
Key areas of growth for the Licensing International Expo are coming from varying industries, including food/beverage branding, entertainment properties, talent agencies, sports brands and international companies.
Licensed art, such as that from Wyland Worldwide, has proven to be a steady category within the licensing industry, and is scheduled to occupy 12-14,000-square-feet of show space. The Licensing International Expo offers further opportunity to grow and expand artist's brands into other categories, as is the case with Wyland, who will this year feature "green" lifestyle initiatives like sustainable food restaurants, organic wines and apparel, eco-friendly handbags, accessories, school supplies, art, textiles and environment themed apps.
SeaWorld will also look to further its "green" brand at the Licensing International Expo with the launch of several new environmentally inspired licenses including jewelry, apparel, toys and digital gaming.
"We had tremendous success at the 2010 Licensing International Expo and we are looking forward to doing it again," says Deana Duffek, executive director of licensing and consumer products for SeaWorld, who says the organization is already exceeding projections for 2011.
But perhaps the largest area of growth, says Crawford, lies in the gaming sector.
"The growth and increased interest in the interactive section of the show from 2009 to 2010 was amazing," says O'Brien. "Licensing International Expo is a great forum to see where the industry is going and to see the newest crop of novel and ground-breaking products that can potentially propel our brands in unimaginable ways."
EA will bring its biggest and most extendable franchises such as Mass Effect, Dragon Age, Battlefield and Dead Space to Vegas in June. EA also plans to capitalize on its highly successful social gaming division, Playfish, which garners 55 million players per month.
Echoes Sony Computer Entertainment America's Shelly Gayner, director of licensing: "Conferences such as the Licensing International Expo play an integral role in the growth and expansion of our presence in the industry and in the introduction of our IP to retailers and categories unfamiliar with PlayStation products."
SCEA will return to the show and feature its global licensing initiatives with Sony Computer Entertainment Japan, Sony Computer Entertainment Europe and Sony Computer Entertainment America.
To accommodate the booming industry presence, new features to the show will be added such as a gaming area stage for exhibitions, demonstrations and to spotlight trailers of upcoming properties.
Other new features to the show include:
Networking events for first-time attendees and exhibitors;

An international networking lounge;

A lifestyle pavilion on the show floor;

And a new branding showcase display area that will feature a selection of branded merchandise and images designed to highlight ways that non-entertainment brands develop into licensed products, illustrating the brand's journey to the shelf.
According to Crawford, the convenience of the show's myriad of business opportunities – the fact that multiple meetings can be held under one roof and at one time – is a major draw for long-established and new businesses, driving the 2011 Licensing International Expo 20 percent ahead of 2010 participation numbers in terms of exhibitors and floor space, with 60 new companies booked to date. All of the "major players" will be in attendance including Disney Consumer Products, Hasbro, Mattel, Twentieth Century Fox, Warner Bros. Consumer Products, Sony, DreamWorks, Universal, Fremantle, Cartoon Network, Sketchers, CBS, BBC, The Licensing Company, Rainbow, Saban, Lucas Film and Marvel, among others. International participation will rise, predicts Crawford. Retail attendance in 2010 also increased by a staggering 27 percent.
Ultimately, however, it is results that must be produced.
"We've experienced new licensing opportunity growth directly resulting from every show in which we've participated, regardless of the state of the retail sector or consumer confidence," says Dave Harkins, associate director of business development for Boy Scouts of America. "Each show has generated a number of new licensing opportunities for us. Results from the show are what brings us back each year."
Subscribe and receive the latest news from the industry.
Join 62,000+ members. Yes, it's completely free.
You May Also Like
Loading..