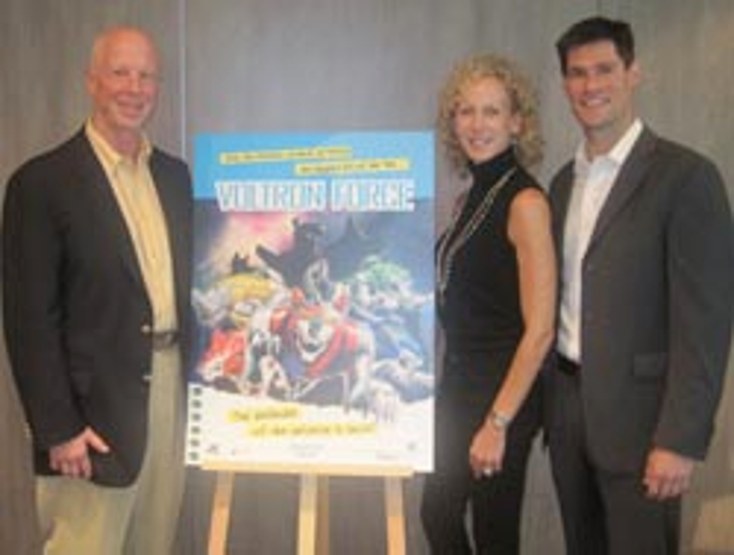 Numerous licensing deals and new programming are in full swing at Mipcom.
License! Global
reports live from Cannes with news from Classic Media, MTVNI, Warner Bros. and others. In addition, the Licensing Challenge, co-sponsored by
License! Global
and Advanstar Global Licensing Group, named "Robocar Poli" from ROI Visual as this year's winner. 
Last night, Nickelodeon held an event to preview its new properties, including Saban Brands' Power Rangers, Rainbow's Winx Club and Studio 100's House of Anubis. Cyma Zarghami, president of Nickelodeon/MTVN Kids and Family Group, hosted the event. Mipcom's opening night party also took place and was hosted by KOCCA and Saban Brands' Power Rangers Samurai.
Here are some of the highlights from Cannes so far:
MTV Networks International revealed an expanded catalog, including 5,000 original program hours, an increase of 20 percent in two years. New shows include Comedy Central's comedy-horror animation "Ugly Americans" (sold to the U.K.'s Five, CTV in Canada and SBS in Australia); preschool animation "Team Umizoomi" (acquired by France TV and Canada's YTV) and "The Hard Times of R J Berger." Two new sales directors have been named, Emmanuelle Bon, who is responsible for program and format sales specifically in the French market, as well as taking on a wider role across southern European territories, and Maria Rakhmatullina-Ufland, who is charged with overseeing sales for the emerging markets. MTVNI also appointed Maciej Kutak as vice president of commercial for MTV Networks Poland. In this new position, Kutak will oversee the company's multi-platform commercial efforts in Poland spanning advertising, sponsorship, affiliate sales, digital media, marketing and communications. His responsibilities include the development of commercial planning and implementation and revenue channels across both emerging and existing platforms for MTVNI's portfolio of music, kids' and entertainment brands.

Classic Media and World Events Productions revealed their re-launch of "Voltron" for a new generation of fans in celebration of the 25th anniversary of the original series. Classic Media manages the international distribution and worldwide merchandising and licensing for Voltron. Mattel is to develop a new line of Voltron toys for fans of all ages, adults who grew up with the popular '80s series, as well as a new generation of fans that Voltron Force will create.

The new animated television series "Voltron Force" will debut in 2011 on Nicktoons. WEP and Classic Media will produce, together with Kickstart Productions. The new series will consist of 26 half-hour episodes of 2-D and CGI animation. Meanwhile, the company also signed a production deal with Singapore' August Media Holdings for ten properties, including George of the Jungle, Underdog, Mr. Magoo, The Lone Ranger, Casper the Friendly Ghost, Rocky & Bullwinkle, Richie Rich and Little Lula. (Pictured above from left to right are: Ted Koplar, creator of Voltron; Holly Stein, vice president of licensing acquisitions, Mattel; and Bob Koplar, vice president, World Event Productions)

Warner Bros. Consumer Products highlighted "The Looney Tunes Show" and new 3-D theatrical shorts, as well as its expanded product portfolio, which in EMEA includes more than 300 licensees and more than 1 billion units of Looney Tunes Active! Products sold across the area in less than three years.

FremantleMedia Enterprises has added exclusive licensing and distribution rights outside of Canada for new live-action series "My Babysitter's a Vampire" from Fresh TV. The family-friendly comedy will debut in 2011 on Teletoon in Canada. Meanwhile, FME took a 60 percent share in @radical.media, a global transmedia business that creates branded entertainment content and advertising worldwide. The deal marks FremantleMedia's first large scale move into the branded entertainment market, allowing the company to diversify its revenue sources and to develop new business models. Jon Kamen, @radical.media's chairman and chief executive officer, will continue in his role and the partnership will not impact any of the firm's existing management team and relationships.
MipJunior closed on Sunday with the naming of this year's Licensing Challenge winner. Korea-based ROI Visual's "Robocar Poli" was named the winner of the annual challenge, a pitching session designed to showcase the kids' TV property with the greatest
licensing potential. The HD-animated series (52x11) features a "super transforming" robocar rescue team, which includes a police car, fire truck, ambulance and helicopter. Master toy licensee is Silverlit.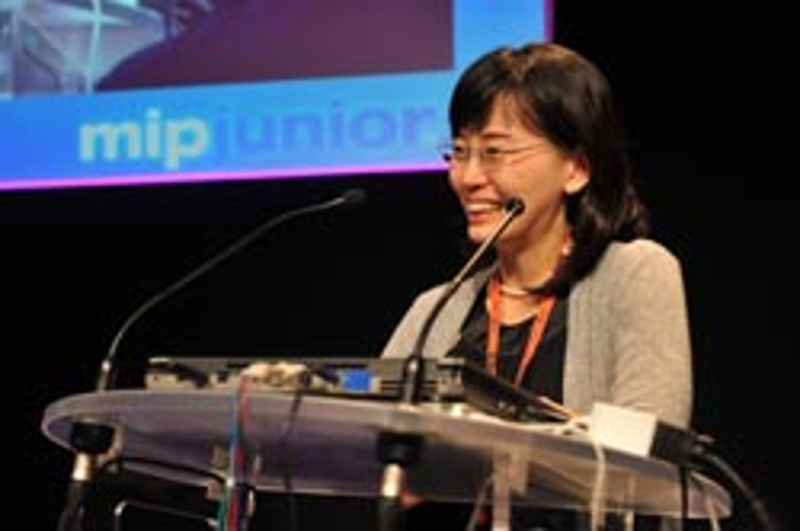 Selection criteria was based on uniqueness and overall appeal of the property (innovation, character development); the look, story and themes of the show; distribution and/or broadcast plans; clear potential for licensing (franchise potential); suitability/match of property with identified audience target; and merchandising potential.
This year's finalists also included "Earth to Luna" from TV PinGuim (Brazil); "Melody Street" from Melody Street LLC (U.S.); "Canimals" from Aardman Animation (U.K.), Vooz Club (Korea) and BRB International - Screen 21 (Spain); "Dibidogs" from FutureCode (Finland); and "1001 Nights" from Big Bad Boo (Canada).
The Licensing Challenge was moderated by Tony Lisanti, global editorial director of
License! Global.
The jurors for the competition included Patricia de Wilde, director of licensing, Marathon Media; Holly Stein, vice president of licensing acquisitions, Mattel; Jennifer Lawlor, vice president of emerging markets and general manager of global consumer products, Nickelodeon Consumer Products; Maura Regan, senior vice president and general manager of global consumer products, Sesame Workshop; Mary Carmen Rotter, director of consumer products, Televisa International; and Sandra Sheppard, director and executive producer of children's educational programming, PBS Thirteen/WNET New York. Pictured above is June Lee, senior manager of international marketing for ROI Visual.
Subscribe and receive the latest news from the industry.
Join 62,000+ members. Yes, it's completely free.
You May Also Like
Loading..