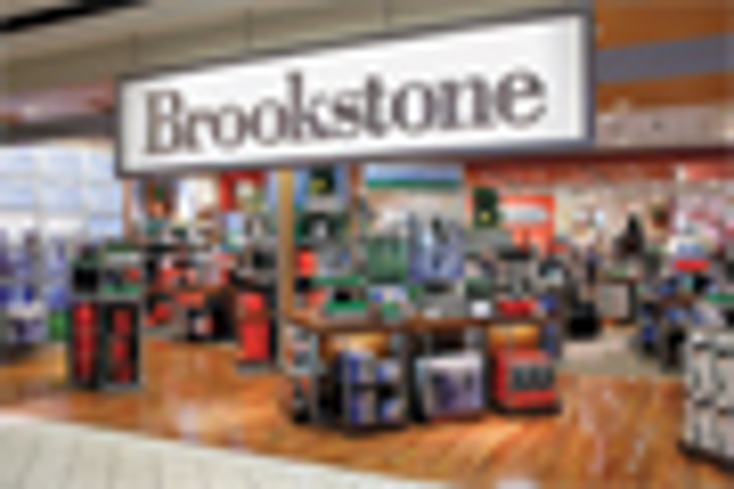 Specialty retailers such as The Sharper Image and Brookstone turn to licensing as a means of expanding their retail reach.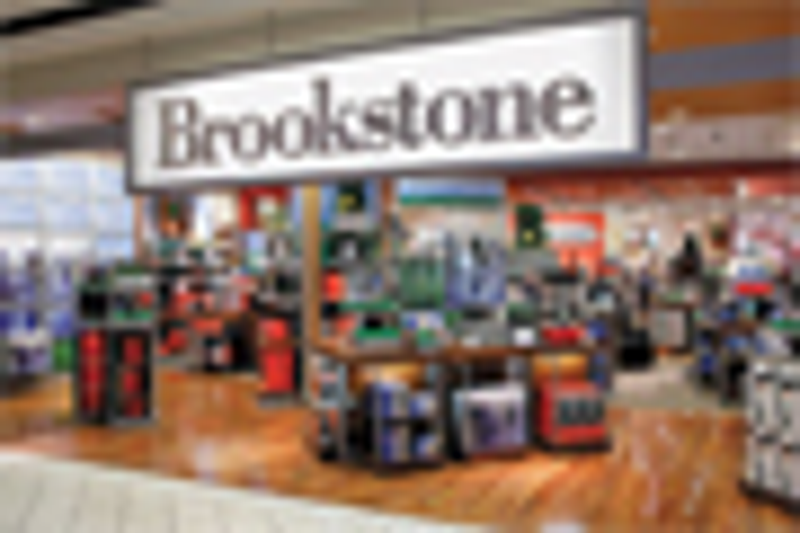 A few select specialty retailers are capitalizing on the solid reputations their brands have built over time and aiming to expand their distribution beyond their own doors into department stores or other retail channels. Why are retailers incorporating licensing into their business plans?
"In the case of The Sharper Image, we can expand our brand into upscale retail channels and continue to reach our current consumers in new ways, as well as reach new consumers that are aware of our brand, but might not live near a Sharper Image retail location," says John W. Spotts, senior vice president of brand licensing for The Sharper Image. "These new consumers in particular will, with trust and satisfaction gained from their purchase, seek out and visit stores when they are in the vicinity of one."
An innovative, design-driven collection of luggage, computer cases, and related travel accessories will hit retail next year as the result of a multiyear licensing agreement between The Sharper Image Corp.
and The EnE Group. The agreement, which represents one of five licenses that The Sharper Image currently has in place, will also debut camera cases, business cases, and backpacks.
"Travel has always been one of the stores' strongest categories," says Spotts. "More people than ever travel now, whether it's for business or recreation. The products have been crafted to improve the experience of these travelers."
The new luggage/travel bag collection will clearly differentiate as well as solidify The Sharper Image brand—blending quality travel needs while fully incorporating the latest in today's technology. "It will offer unprecedented functionality that we believe is not available today in most mainstream luggage brand offerings," declares Spotts.
Specially designed to reflect the retailer's key brand attributes, which tout quality and innovation, the travel collection aims to appeal to a much larger consumer base that demands a less stressful travel experience. It also aims to attract and satisfy the needs of the experienced business traveler who can use the luggage while traveling with his or her family in tow. The travel collection's core audience will mirror the retailer's audience, but the travel collection will undoubtedly cross over into the leisure sector.
A team of outside designers along with an engineering team took the helm of the line's engineering and construction. According to Spotts, the team studied business and leisure travel from every angle, and concluded that the marketplace lacked true and reliable functionality. "The team documented the business and leisure traveler experience," says Spotts, who adds that every stage was observed and studied—from the initial packing stage to arriving at the airport, passing through the metal detectors, slipping into a seat on the plane, and unpacking.
Available next year in both the United States and Canada, the travel line will be distributed through The Sharper Image stores, selected upscale department stores, specialty travel stores, and high-end name-brand electronics retailers. With plans to expand The Sharper Image retail presence internationally, licenses and categories will have the opportunity to expand with the brand.
The licensing division, which is less than a year old, currently consists of Spotts and Chris Hegerfeld, who is the director of brand licensing. The retailer, which has identified 12 major strategic product groups comprising nearly 100 categories, aims to complement its core consumer's interests and contribute to its goal of "making life better and more enjoyable" for its consumers. Key categories of interest include electronics, kitchen and home, outdoor living, and computers. As of press time, several deals were in various stages of completion.
Brookstone's Brand Building
Specialty lifestyle retailer Brookstone, which sells a vast assortment of products that range from digital pocket cameras to massage chairs, has established a retail network of 309 doors across the United States and Puerto Rico. The retailer's origins can be traced back 42 years when Brookstone began as a small catalog company that offered what its founder Pete DeBeaumont referred to as "hard-to-find tools."
Today, Brookstone continues to operate a highly profitable direct-marketing business that includes both a catalog and Web site. Annual sales approach half a billion dollars and increase every year. "The Brookstone brand represents the company's commitment to quality and innovation—traits that can be seen in the array of unique and high-quality products," says Robert Padgett, director of communications at Brookstone. Products range from less expensive items such as $20 keychain flashlights to higher-end goods such as $4,500 luxury massage chairs.
Brookstone, which touts its "Innovations for Home and Life" tagline, is now moving into licensing, and signed on agency Brand Central to develop new distribution channels. "With the tremendous success of our airport store locations, we believe Brand Central can replicate that initiative into other distribution channels beyond our brick-and-mortar retail stores," says James Rabbitt, vice president of business development. The Brookstone team remained tight-lipped about key categories of interest and distribution plans for the licensed mix.
Brookstone currently lures high-income customers with its unique assortment of gift items and life-enhancing self-purchase products that are offered in vibrant and interactive retail, catalog, and online environments. "The Brookstone brand is ripe for expansion with high-end consumers looking for innovative products," says Padgett.
Tools of the Trade
As part of its evolving housewares assortment, New York-based specialty retailer Dean & DeLuca has installed 16-foot displays that spotlight The Culinary Institute of America's Masters Cookware Collection with licensee Robinson Home Products. Comprised of more than 100 skus of cookware, gadgets, bakeware, and cutlery, the collection launched exclusively at gourmet stores and specialty retailers in June.
This marks the first time Dean & DeLuca is carrying CIA-branded product that is being marketed as a complete line. "We've always been known for our eclectic mix of housewares that's highly edited," says Tod Morehead, executive vice president merchandising for Dean & DeLuca. "We wanted to make an assortment that's more modern, more comprehensive, and more seasonal."
Designed by the master chefs at the Hyde Park, N.Y., culinary institution, the launch marks the first comprehensive housewares program that Dean & DeLuca distributes throughout its retail network. Saute pans, saucepans, sauciers, sautoirs, stockpots, and a roaster make up the cookware line, while tools and gadgets include spatulas, whisks, strainers/colanders, measures, and mills, as well as a peeler, can opener, and more.
Specialized baking pans for cakes, pies, muffins, and loaves are included in the lineup, as well as a baking sheet and jellyroll pan. A variety of specialized knives range from chef knives to paring knives, a Santoku knife, boning knife, fillet knife, diamond sharpening steel, cutlery drawer storage unit, and more. Suggested retails on the cookware ranges from $130 to $370 for open stock and $700 to $950 for sets while the tools and gadgets average between $10 and $30 with a few items priced between $40 and $50. The bakeware ranges from $20 to $30, and the cutlery from $40 to $100 for open stock and $100 to $400 for sets.
Broad Street Licensing Group, the agency that brokered the agreement, is currently in discussion with a small kitchen electrics company for a CIA-branded line of innovative electrical products for food preparation (with the exception of blenders, which are licensed to Vita-Mix).
Driving Profits
Ford and Estée Lauder/Aramis recently partnered for the launch of a Mustang-branded fragrance for men. The bold, masculine fragrance, which made its initial (and exclusive for a limited time) debut in June at Sears, became the No. 1 selling men's fragrance by the end of July. Rollout to other retailers took place over the next several months.
International expansion is on the map for the Mustang brand. Key territories include Mexico, where Estée Lauder will soft-launch the fragrance at Suburbia and Sanborns (mid-tier department stores) for holiday. In spring 2008, a major launch will kick off at Wal-Mart in Mexico. The fragrance is expected to hit nearly 20,000 doors in the mass, mid-tier, and drug channels by September. Canada and various countries in Latin America and the Caribbean will be part of the plan for 2008 and beyond.
Key areas of interest for Mustang include loungewear, kidswear, and bedding programs, which will launch in the mass and mid-tier channels. The Ford program will roll into transportation-related products such as bikes, skateboards, golf carts, and towable trailers, as well as hardware and safety related products (power tools and helmets). Workwear, footwear, and kitchen and bath products are also being explored.
Next year Land Rover will drive into retail via a recent agreement with Bos Group, which will debut a collection of footwear and accessories. The line, which was being designed at press time, will initially launch in Europe, and then roll out in North America and the Middle East.
Subscribe and receive the latest news from the industry.
Join 62,000+ members. Yes, it's completely free.
You May Also Like
Loading..