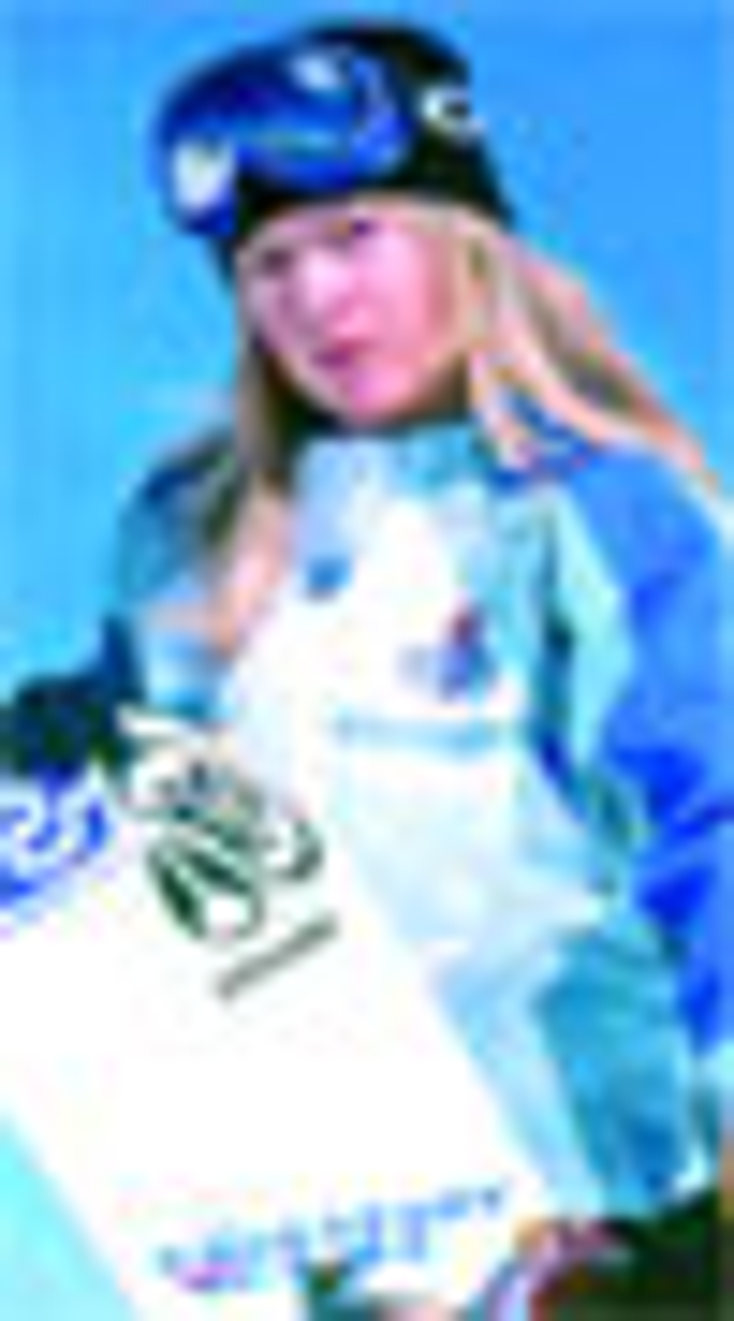 ]>The automotive and motorcycle licensed business is red hot and ready to accelerate profits for licensees, licensors, and retailers.
There's no doubt about it: People form relationships with their vehicles. For some, the tools of transport are just a means of mobility, but for others, they are pets; identity badges; status declarations; and in the best cases, really reliable friends. Makers and sellers of licensed merchandise have begun to capitalize on the new ways consumers are expressing their mojo for their motors. Several segments of product-from cowboy jeans and PlayStation consoles to hood scoops, bed mats, and chrome car door handles-suddenly have become new and promising canvases for car, truck, and motorcycle trademarks. While many of the forays make perfect sense, some seem like a serious stretch. But as always, in licensing, one never can predict what will attract consumers' dollars. The fastest growing segment in automotive accessories is tied closely to the "tuner" market,
a segment of car owners-mostly males in their 20s-who individually invest thousands of dollars re-engineering small, relatively inexpensive cars into speed machines. The Specialty Equipment Market Association (SEMA) estimates that in 2002, sales of accessories and other products for the exterior, engine, and interior of compact performance vehicles were $2.4 billion, up 56 percent from the year before. Six years ago, sales for this segment were barely $300 million. In 2002, total industry retail sales reached $26.8 billion. "This market is fueled by the growing affection younger drivers have for their vehicles," says SEMA Vice President of Research Jim Spoonhower. "They can tune and tweak them, enhance their appearance, add mobile electronics systems, and personalize them to suit their lifestyle and sense of fashion."Universal Studios movie franchise The Fast and The Furious (F&F) and sequel 2 Fast 2 Furious ignited national interest in the tuner market, as well as generated retail sales (and lots of envy) of about $100 million in F&F-branded merchandise. AutoZone, Advanced Auto Parts, Big O Tires, Kmart, Wal-Mart, Target, and Sears were just a few of the retailers that merchandised product from the first in the movie series. Pep Boys, Musicland, RadioShack, and Toys "R" Us got on board for the sequel. Universal also lassoed NOPI as a licensee for the co-branded "NOPI The Fast and The Furious Racing Series," a monthly touring competition allowing legal racing for tuner fanatics. Tim Rothwell, who led the licensing charge as senior vice president at Universal Studios Consumer Products Group (and who recently left USCPG to lead Marvel Enterprises, Inc.'s consumer products group as president) said he had a team of 45 or so folks working on the franchise.
"I think the [F&F] franchise has had a significant influence on stoking the relationship younger people have with their cars, which had, in my opinion, been dwindling for some time as vehicle complexity and government regulations made working on cars and individualizing them more difficult," says Bob Horton, president and CEO of Clarkston, MI-based Trademarketing Resources, Inc., who leads licensing efforts for Mopar, the multibillion dollar service and parts division of DaimlerChrysler. He also handles licensing for specialty vehicle maker Saleen Inc., Polaris, CITGO, and wheel brand Cragar.The cars in the F&F movie (and on racetracks and backstreets around the country) are generally import models such as Mazda, Mitsubishi, and Volkswagen, but domestic vehicles are being swept into the tune-and-tweak craze, as well. "We're definitely starting to see tuner activity in the American car segment. We've done a number of licensed seat covers, floor mats, and exhaust systems," says Dana Smith, president and chief operating officer, San Diego, CA-based Equity Management Inc. (EMI), which represents General Motors. In the next few years, do not be surprised to see the market increase for American cars, Smith predicts. "It's important to the growth of American cars that they, and not just Japanese cars, be looked at for opportunities in this segment."Accessories spending is not limited to youthful gearheads, or even muscle men and their muscle cars, although this older segment, too, remains of prime interest to marketers and merchants. Everyday accessories lock up the first five or so right-hand aisles near the entrance of a Pep Boys store in Jersey City, NJ. Some loaded-with-licenses entries include license plate frames ($16.99 with a GM logo versus $12.99 for generic) from licensee Pilot Automotive; floor mats ($29.99 with a Harley-Davidson or "Built Ford Tough" logo versus $24.99 for generic); and mud guards ($24.99 with a Dodge Ram logo versus $19.99 for generic) via licensee PlastiColor. (To paint a wider swath, Warner Bros.' Tweety and Scooby-Doo and Fox's Homer Simpson pepper the Pep Boys assortments, as well.) Retailers and licensees are cashing in on the cachet of tried-and-true car brands. "All licenses from auto manufacturers perform really well," says Joe Rutledge, purchasing agent for national wholesaler Keystone Automotive, based in Exeter, PA. "The license is like an endorsement to the consumer-it means quality."Big vehicles also mean big business in terms of truck-centric and truck- logoed products, says Rutledge. Dodge, handled by Brand Sense Marketing (BSM) based in Los Angeles and Detroit, has injected its Ram truck line and its marketing budget with a lot of fuel. The motor company is about to translate the DNA of its Viper engine (an $80,000 car) to the new Dodge Ram SRT 10-a Ram 1500 with a Viper V10 engine, high-performance brakes and styling, with a price tag of $21,000, says Eric Heining, brand director, for the Detroit, MI-based office of BSM. Dodge just reintroduced a new Dodge Hemi engine as an option for its Ram pickups. The Hemi gained legendary status in the 1960s and early 1970s for its performance in muscle cars such as the Charger, Dart, and Challenger.
Licensees aren't missing a beat. Truck bed mats (designed to protect the truck bed from cargo damage) are some of the best-moving licensed products for APA Industries in Simi Valley, CA, and the firm currently is pursuing new accessories for trucks, such as back window film. Universal Brass, a licensee in the realm of "automotive jewelry" (logoed license plate frames, key chains, valve stem caps on wheels) to several auto and moto brands, is seeing growth in its hitch cover business, especially with its new hitch-door concept. "About 51 percent of the 16 million vehicles purchased this year are trucks and SUVs, and about 40 percent of those have a towing device of some sort, so we see this as about 4 million potential consumers," says Myron Lewis, president of the firm in Auburn, WA. Lawrenceville, GA-based Goodmark Industries, known for making GM muscle car restoration body parts-i.e., quarter panels or hoods with scoops-recently tapped into the underserved pickup truck market. "The truck body style went years without changing," says Michael Gray, general manager, explaining how producing retro-looking relatively straight-forward process for Goodmark. pieces for trucks was a relatively straight-forward process for Goodmark.Accessories licensees taking on the Hummer, handled by EMI, are harvesting a niche but lucrative consumer demographic. Via its Website (www.smahummer.com), Stinger Mac Accessories offers Hummer chrome accent interior and exterior packages (to replace plastic hood handles, door sills, and the like) for the price of $1,500 to $2,000. SMA also is distributing a $350 Hummer hand-held Global Positioning System made by Garmin GPS.Taxor Inc., a watch and clock licensee of many domestic and imported automotive and motorcycle brands, is looking at an even larger picture. The Azusa, CA-based licensee recently took its licensing program in a new direction by negotiating agreements with several big rig companies, such as Kenworth, Peterbilt, International, and others. Beyond car and truck parts, most of the vehicle brands are enamored with the idea of turning their licensing programs into a collection of lifestyle merchandise, ranging from apparel and toys to fragrance and footwear. A leader in lifestyle products, especially fashion, is Jeep, represented by The Joester Loria Group in New York. The agent has developed a $400 million (at retail) licensed goods program that encompasses menswear; childrenswear; footwear; and hard lines items such as toys, bicycles, consumer electronics, and more. International expansion in Europe and South Africa are in play now, and the search is on for a partner for womenswear for the domestic market. Perhaps because Joester Loria has had the luxury of focusing solely on Jeep's consumer products (car parts and accessories that physically attach to the vehicle fall under the jurisdiction of Mopar, a division of Jeep parent DaimlerChrysler), Principal Debra Joester views Jeep a little differently than how most licensors and agents see their brands. "We don't position Jeep as an automotive brand. Jeep embodies a distinct lifestyle that is easily understood and embraced globally," says Joester. "Jeep licensees develop broad product collections, have dedicated design teams, and create dynamic retail environments. We believe all of these factors make a big difference. Joester Loria and our client elected to patiently and methodically build a licensing program based on best practices and avoid the easy route such as multiple T-shirt and novelty electronic licenses."
Licensed apparel programs are not right for every vehicle brand. Harley-Davidson, handled by The Beanstalk Group, with retail sales of licensed goods weighing in at $1 billion, for example, is intensely protective of its proprietary, road-tested, fade-resistant, leather and denim apparel sold at the 1,200 dealerships worldwide. But childrenswear (with New York-based Haddad), pet products, lifestyle shoes and sandals (by Wolverine, but separate from the Wolverine-made footwear sold at the dealers), plush toys, and Hallmark cards are just some examples of extending the brand to new consumers. Cypress, CA-based Yamaha, which co-brands for riding gear with firms such as Fly Racing, Fox Racing, and DFY, hitherto has restricted apparel sales to its dealers, but currently is seeking to partner with the right licensee to enter the mainstream apparel market. Some licensees, such as tops and caps maker Next, Inc., aspire to create for retailers an automobile-themed soft goods category. Wabash, IN-based Next placed in Kohl's T-shirts sporting a line of dialogue from a Dodge commercial -"Hey, that thing got a Hemi?"-but it also has gotten good placement for tops blazing images of the Chevy Impala SS, the Silverado SS truck, and the Ford Mustang (Ford is handled by The Beanstalk Group), particularly those commemorating the Mustang's 40th anniversary. Next found it could make sales jump by tying these domestic brands a bit closer to their heartland roots. In the last quarter, the company sold about 10,000 auto-branded caps designed with a waving flag.Hip licensee BC Ethic, in Vernon, CA, is working the retro angle and placing tops featuring vintage muscle cars such as the Charger and the Dart in Nordstrom. Dodge is also interested in the relationship its female consumer has with its fleet of family-centric vehicles. "We are targeting the buyers of the Caravan, Durango, even some of the sedans," says BSM's Heining. There are also several alternatives to the mass, mid-tier, and department stores. BSM recently tapped New York-based Old Toledo (Jeep's licensee for diversified workwear) to develop a line of Dodge Ram sophisticated ranchwear and workwear that consists of items such as black cotton linen carpenter pants with a subtly embroidered black-on-black Dodge Ram on the right hip pocket. Old Toledo has placed the line at about 100 accounts, including farm and fleet stores and Working Gear, a 70-store chain based in Boston, MA.For EMI's new import client, Nissan/Infiniti, apparel and personal accessories are on the agenda. Hummer just debuted footwear with a "built-in torque bar suspension system" via licensee Georgia Boot, a Denver, CO-based division of EJ Footwear. The complete line, targeted to the specialty/independent tier and set to retail from $100 up to $300 a pair, was placed in about 150 doors. Toys, radio-control products, and die-cast replicas have been natural extensions for vehicles, but a new one is model making. Maisto, a Fontana, CA-based maker of collectible die-casts for several car brands, is doing well with model kits at the mass market and with specialty stores. Another shift in the collectibles world is an agency, such as Beanstalk, becoming a licensee for collectibles when the right partner or right deal was unavailable.Consumer electronics maker Gemini Industries based in Clifton, NJ, has just begun shipping video game controllers in the form of Yamaha-branded handlebars, made for any of the 75 or so games on the market today that feature motorcraft or watercraft play. Separately, Yamaha hopes to extend its distinct blue and white colors and its racing images into boys' home d¯r such as bedding and other product. What do players in this market want more of? Any sort of promotions and excitement from the vehicle brands make merchandising partners merry. Dodge's recent re-entry into NASCAR rocketed sales of co-branded NASCAR/Dodge caps and apparel from licensees such as H3 Sportgear and RC2. The licensees want to be kept more in the loop when it comes to licensors' promotions and marketing endeavors. "It would help if, among other things, licensors gave us more information about the future use of their properties, namely, the specific direction in which they are leading the brands and the image they are trying to create with them," suggests Roy Higginbotham, licensing coordinator for Taxor Inc. Brand owners and licensees are looking for ways to work better with auto aftermarket retailers. Some are frustrated with slotting fee expenses (too steep for the little guys); others warn that burning a bridge today can cost you twice as much tomorrow. "Buyers tend to move from company to company," says one industry veteran. "If you have a bad experience with a buyer at, say, Pep Boys, the next week, he might show up as a buyer at your biggest customer, let's say AutoZone. So getting initial distribution is not only an issue, keeping it can be one, too." Quality, creative manufacturers are always high on the demand list from licensors. Some words of advice from Ronkonkoma, NY-based Powerbrands, the maker of the innovative Jeep-branded lantern/TV/weather band radio unit: "If you're going to take a license on, research what makes a brand," says Jimi DeRienzo, sales and marketing vice president for Powerbrands. "Examine things such as the customer base and the lifestyle the brand represents. Then make sure you produce merchandise that suits those individuals and their lifestyles.
Subscribe and receive the latest news from the industry.
Join 62,000+ members. Yes, it's completely free.
You May Also Like
Loading..