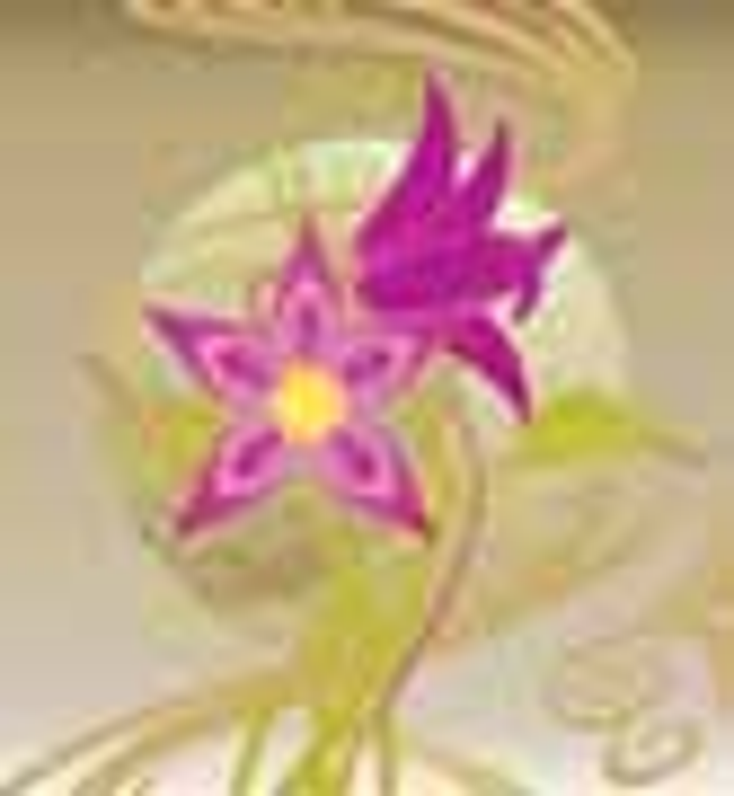 ]>Through her inspirational art and writing, artist Flavia Weedn gets to the heart of emotions.
Like the layers of life, contemporary inspirational writer and artist Flavia Weedn creates in much the same vein. In touch with the human spirit, her artwork conveys the basic excitement, simplicity, and beauty the artist recognizes in what others perceive as ordinary. Flavia's work is created in layers, over a textured build-up, using acrylics in a watercolor fashion. While portraying everyday objects, Flavia has the unique ability to elicit an emotional response with her keen perception of life and its meaningful core values.
Throughout the years, her style has grown bolder and broader, as she becomes more fearless in developing new techniques and ideas. She prefers colors that begin as intense hues but take on a slightly faded look, as though they've lived for a long time. Many of Flavia's favorite colors are those found naturally in fruits and vegetables. Others are colors she notices in roses, in the last stages of a sunset, or in the beginning of a midnight sky. Flavia has been licensing her work for nearly 40 years, and has more than 40 licensees in 75 different categories. Based in Santa Barbara, CA, Flavia has 16 employees, two in the licensing division. "We're projecting continued double-digit growth for the next 3 to 5 years," says Lisa Mansfield, president of The Flavia Company. Products are available in every channel of distribution, and in 2004, retail sales amounted to $142 million—up $7 million from 2003. The artist's first license for Christmas and holiday cards was signed in 1966 with Mission Card Co. In 1968, she signed with Buzza Cardoza, another greeting card/art and design company. Greeting cards are a natural extension for Flavia since she has an innate ability to communicate what people feel. The brand has always performed well in the social expressions categories. It also has experienced continued success in bank checks and fabric, with home décor on the rise. "Licensing has been a way to get the best quality products into the market when the right partners can be found, and has been important to our growth," notes Mansfield, who explains that Flavia aims to work with all of her licensees on collaborative partnerships. This includes keeping everyone updated on what agreements have been signed and where synergies between categories and retailers exist. Products are not segregated by geographic region, but are designed specifically for certain retail channels. Approximately 40 percent of the business is in the specialty market, and products are available in thousands of retail doors. More than 75 volumes of Flavia's inspirational writings and illustrations have been published in book form. Many are co-authored by her daughter, Lisa Weedn. A handful of titles are children's books. Due to their nurturing and inspirational content, they often are used in school curriculums worldwide as an integral part of ethics and self-esteem programs. Flavia's books have won National Parenting Awards and were honored in a National Literacy Campaign at the White House. Her children's title, "Flavia and the Dream Maker," was adapted into a musical stage play. Flavia's work has sold in 44 countries, and has been translated into 16 languages. It has been featured in women's magazines and numerous nonprofit campaigns, and is licensed on thousands of products. An avid communicator, Flavia recently completed her autobiography. According to Mansfield, challenges include getting all of Flavia's new designs out to prospective licensees. "After all, we own three distinct brands: Flavia, our flagship brand, based on the writing and artwork of Flavia Weedn; Bessie Pease, based upon Bessie Pease Gutmann's artwork; and Legacy Art Studio, an in-house fashion brand, written and art directed by Flavia's children, Rick and Lisa Weedn." By offering all three, Flavia is able to fill a variety of market needs. "We're a company based on communicating hope and the expression of feelings, so it's important that our partners believe in our brand, and share our passion," says Mansfield. "It's also important that we keep our work fresh and timely so our audience continues to widen and grow. Being unafraid to take a risk is how Flavia keeps her passion alive. It is also the way she continues to grow as an artist." Flavia recently completed two new lines for her core Flavia brand, Flavia Tapestry and Flavia's Sketchbook (a handmade collection, starting with greeting cards being exclusively distributed by Sunrise Greetings), plus a new look for lifestyle brand Flavia Home. The designs are visually compelling, content rich, and designed to appeal to long-time enthusiasts and new audiences. "By creating fresh work, she's been able to elevate the brand to a new level," says Mansfield. Since the debut at Licensing International Show last year, she's secured agreements in new categories including fabrics with Cranston, and ceramics with Silvestri. The Flavia brand has always had a strong presence at specialty retailers. In 1999, Flavia decided it was time to enter into the mass market. Because Flavia is continually reinventing herself, the company is able to separate the different tiers by specific designs. At retail Flavia's products perform best when displayed with several other categories of coordinating product. End-caps historically have done well because of collaborative efforts of the licensees that merchandise together. This allows Flavia to present the line as a complete collection. Says Mansfield, "It is always our goal to secure a complete program, including coordinating designs across several categories or products, as well as matching signage, packaging, and fixtures. While getting all of these needs met is not always possible, we aim for this with each presentation, and provide renderings for how we envision each aspect of the project coming to life." In terms of promotion, Flavia sends a quarterly newsletter to current and prospective licensees and retailers. It features the latest designs for each brand, new deals and products, as well as a letter from Flavia. Flavia also has more than 150 e-cards available on Flavia.com, AG.com, and egreetings.com. Approximately 1 million e-cards are sent per quarter. Other cards are available from the Legacy Art Studio and Bessie Pease brands. Going forward, Mansfield says, "We'd like to add licensees for Flavia's Sketchbook for photo albums, scrapbooks, and journals for mid-tier and upstairs distribution." In addition, Flavia looks to fill a few remaining categories for Flavia Home including wallpaper, tabletop, and bedding. The company is presenting its Flavia Baby collections this spring and seeks licensees within infant bedding and nursery décor.
Subscribe and receive the latest news from the industry.
Join 62,000+ members. Yes, it's completely free.
You May Also Like
Loading..