If you ever find yourself humming the tune of "Rock and Roll All Night," dressing up as Demon or Starchild at Halloween, or chugging a Destroyer brand beer, then you have experienced the world of KISSmania and taken a peek at what it's like to be a part of the popular KISS Army.
KISS, the iconic rock band led by its co-founders Gene Simmons and Paul Stanley, manager Doc McGhee, along with their partnership with Live Nation Merchandise led by industry veteran Dell Furano, have built a multi-million dollar integrated marketing and merchandising brand that rivals many of the successful properties not only in the history of music licensing but across the entirety of brand licensing.
According to Furano, CEO of Live Nation Merchandise, KISS has generated $500 million in retail sales of licensed merchandise from concerts, online sales and at retail since 1996, making it the largest and best selling rock and roll band.
This legendary rock group has not only been focused on the creativity of their
music and stage show, but it has always been in tune with the business side that has now produced a wide array of licensed products from condoms to coffins, from lighters to lottery tickets and from cars to cruises.
While so many artists and musicians have been reluctant to aggressively pursue brand extensions and licensing, KISS has embraced it since the very beginning, realizing there was a bona fide business lurking beyond the elaborate stage show they have performed regularly for decades.
To understand the global success of KISS, one has to understand the philosophy of its two partners Simmons and Stanley who have built a brand licensing juggernaut that its loyal and diverse fan base–now with almost five million fans on Facebook alone–just can't seem to get enough of.
"KISS was the anti-hero," says Simmons, recalling the band's formative years in New York City clubs in the mid-1970s. KISS was formed in 1973, and its first album "KISS" was released in February 1974. "KISS was tired of seeing groups on stage looking at their shoes and thinking they were doing you a favor by performing, so we decided to give our fans a bang for the buck and higher heels that their mommy ever did. We wanted to make a spectacle on stage and in a very short time KISS became a phenomenon within a year and a half after starting and releasing our first record.
"I read all the trade publications because I wanted to know how the business worked," recalls Simmons, who grew up in Queens, New York, as the only child of his mother, a German Nazi Concentration Camp survivor. "It was the 'music business' with the word 'business' that is right up there, like show business. It's not just called 'music' or 'licensing.' It is actually called the 'music business' and the 'licensing business,'" he points out.
Simmons says the KISS Mantra was simple: "There are no rules. We want to blow stuff up, have fireworks on stage, do everything you could imagine, but always stay consistent."
KISS represents four personas that have become, Simmons proudly says, "four of the most recognized faces around world."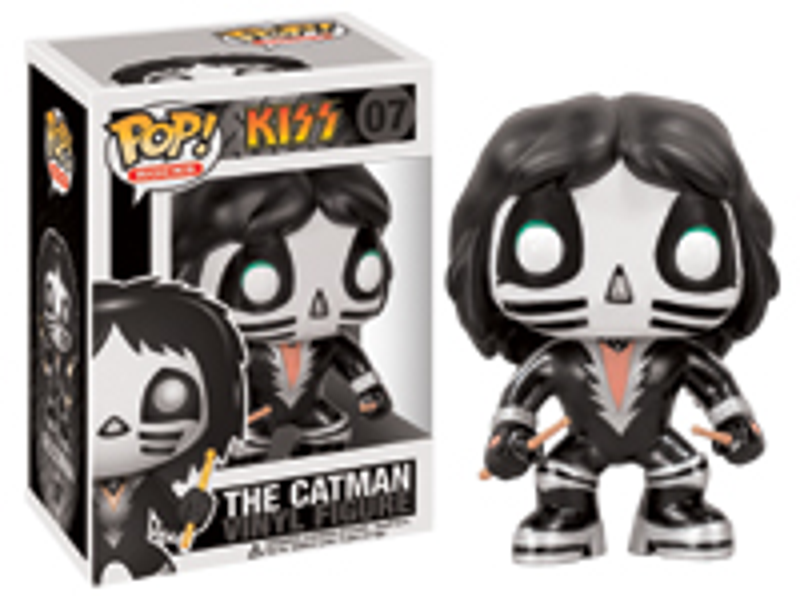 "When we signed our first record deal with Casablanca 38 years ago, we quickly became their biggest act. But we were critically lambasted because we began doing licensing for toys, games, jeans and jackets and we actually thought it was fun," says Simmons. "We didn't know the rules and we didn't care about the rules."
In June, Simmons was recognized for his business accomplishments by
Forbes
, receiving the Lifetime Achievement Award as part of "The Entrepreneur Behind the Icon" event, held in Hollywood, Calif.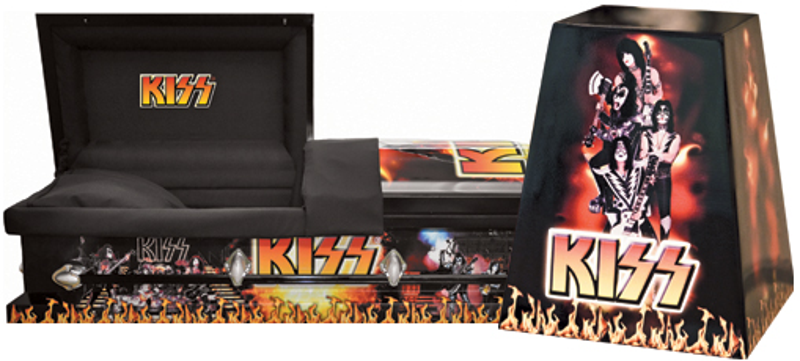 Stanley, who also grew up in New York and always wanted to be a rock star (hence the nickname Starchild), looks back on the band, its music and its merchandising business with the same passion and attitude of partner Simmons.
"In the rock community, people looked down on the merchandise as if selling was a four letter word. Fan clubs and everything about them were frowned upon," recalls Stanley. "I always thought there was no better way for a fan to align themselves and show allegiance to the band than to wear the colors, so to speak, whether it was a t-shirt or a belt buckle. It all started very grass roots. It was fans telling us what they wanted and we gave it to them.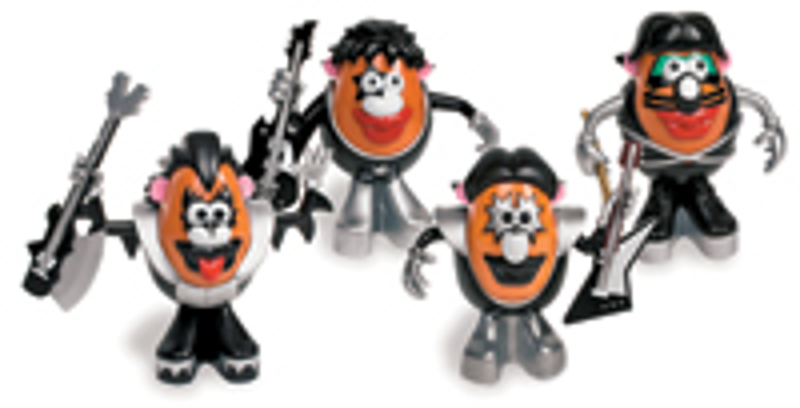 "We really understand our customer," Stanley adds. "As long there is no quality or ethical issue, we will put our brand on anything. Most of the other bands are boring, but KISS' entertainment and iconic imagery is unbeatable. We have created super heroes with guitars."
This uncanny blend of music, spectacle and, of course, business acumen from the early days of the band in the mid-1970s (which was atypical during that era) has become the strategic essence of the band and property today.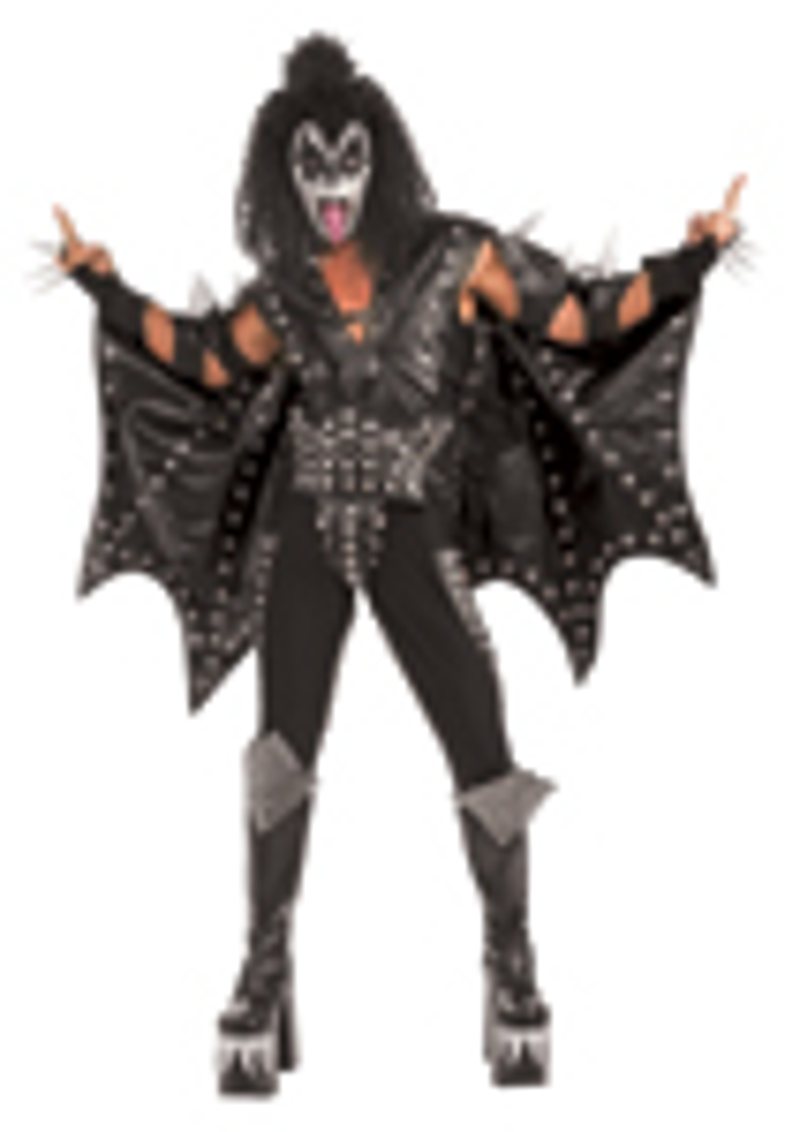 "KISS is the only band that has adopted a persona with Starchild, Demon and other characters–along with make up and costumes–which they have had since the beginning, and that has really been the foundation of their merchandising and licensing program," explains Furano, who is a friend, neighbor and business partner of Simmons and Stanley for 20 years. "Gene and Paul have remained accessible to their fans and the momentum of the last three years has been enormous," Furano adds. "The KISS artwork and imagery are so easily translated to merchandise and the merchandising program has almost eclipsed the band."
Furano adds that Simmons and Stanley understood the real value of cross-promotional marketing and integrated marketing much more than any other band. According to Furano, they studied other iconic licensed properties, in particular Star Wars and how George Lucas and Lucas Licensing strategically built the property over the years.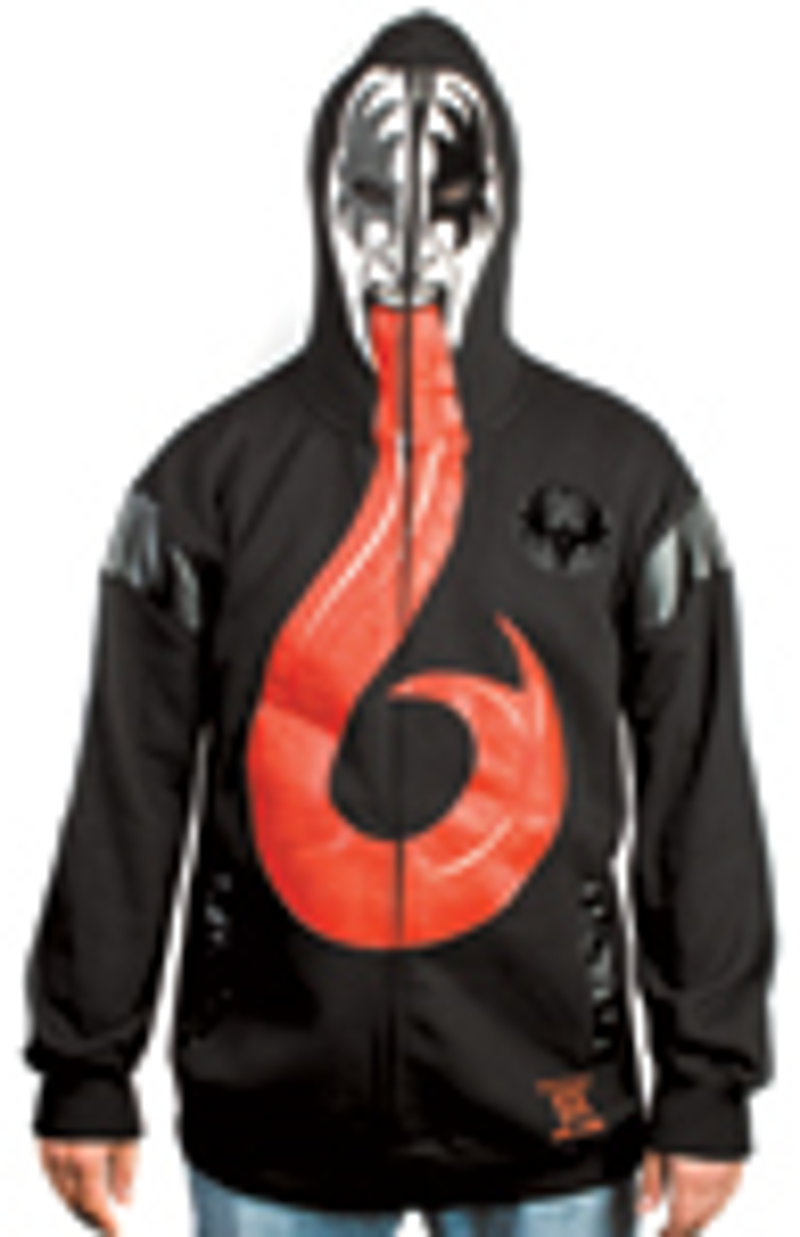 "When they approve merchandise, every band thinks about their image and their fans and they all have a role they want their merchandising to play," say Furano. "Many artists want to keep their merchandising a natural extension of their concert tours and don't want to take it beyond that. KISS is just the opposite. Merchandising is an integral part of who they are as a band."
Longtime manager Doc McGhee, who has been with KISS since 1996, recalls how it was a more simple merchandising strategy back then focused on basic quality products and collectibles and how it was difficult to get major companies to partner with the band. But all that changed very quickly as more and more corporate brands joined forces with KISS. The latest deal with Hello Kitty truly exemplifies the global and consumer popularity of the band.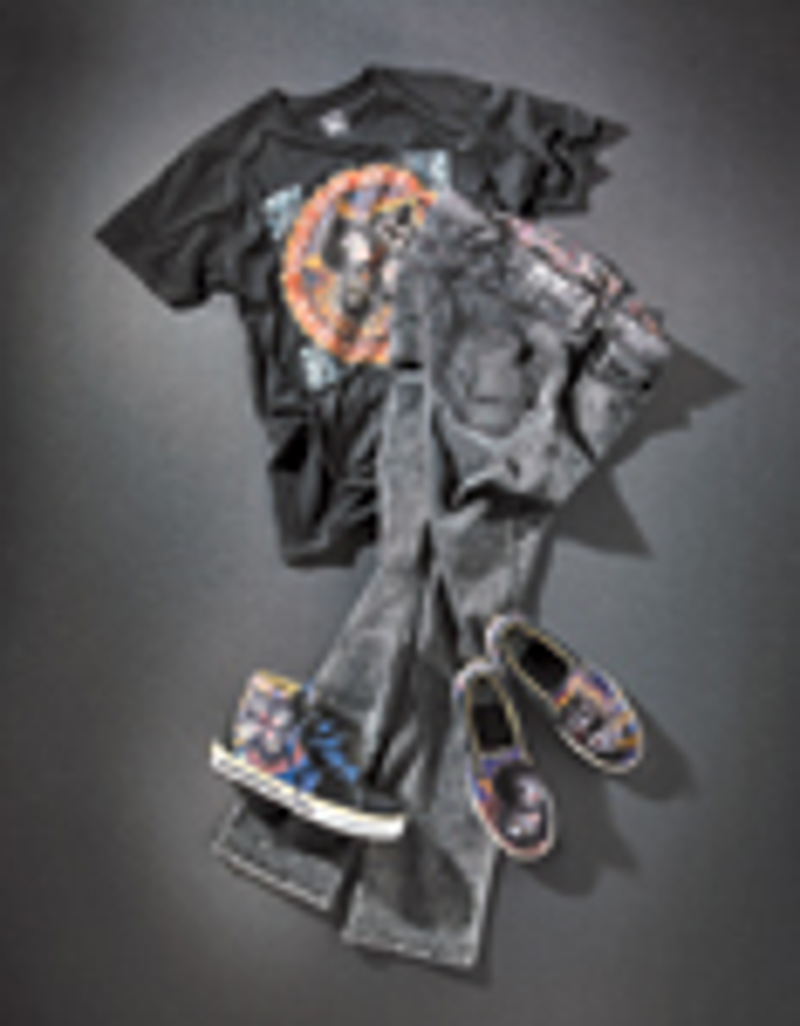 "The brand is bigger than the band," says McGhee. "It's not just about the next record, it's about the experience of KISS."
McGhee admits it has been both a blessing and curse.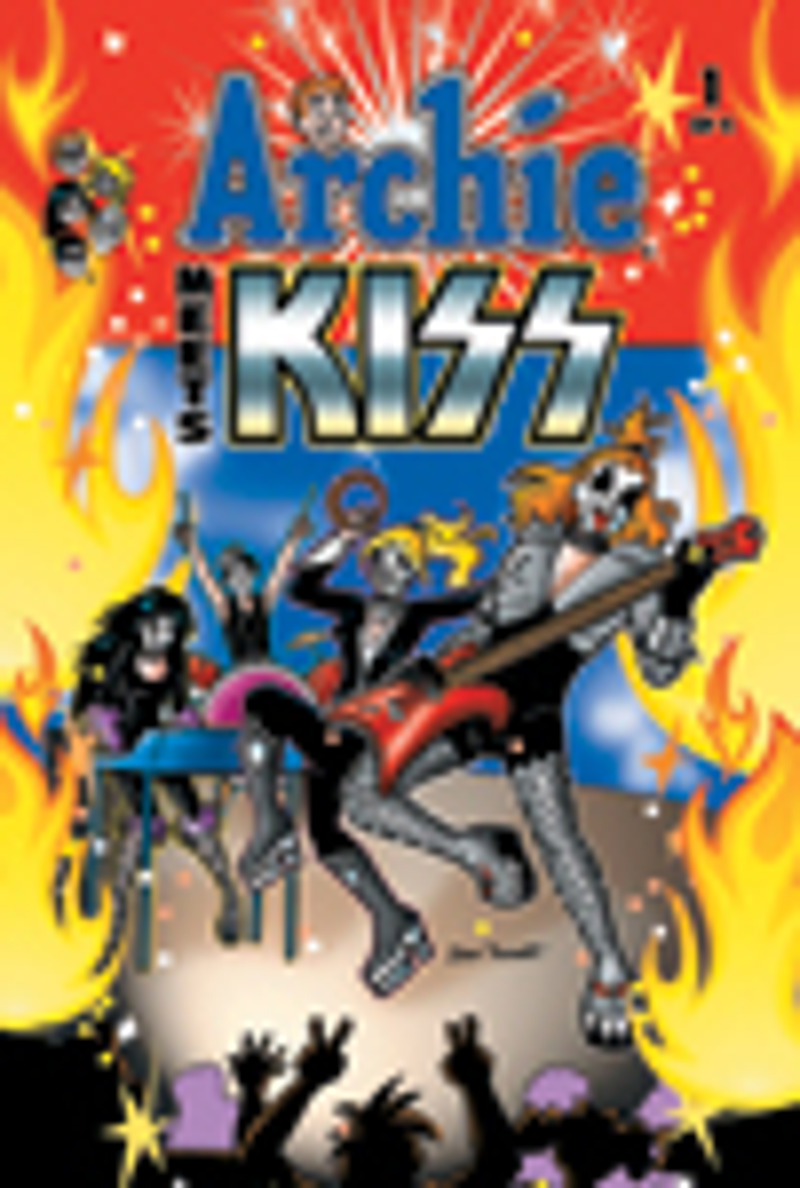 "Some people will say they don't know if they are the best band in world, but they are the best marketers."
KISS now has its brand and various logos featuring the costumes, make up and nicknames on just about everything imaginable, boasting almost 3,000 SKUs and counting. And there is no end in sight as the brand and the band will likely garner even more publicity and gain new fans worldwide in 2012 and beyond as KISS approaches its 40th anniversary.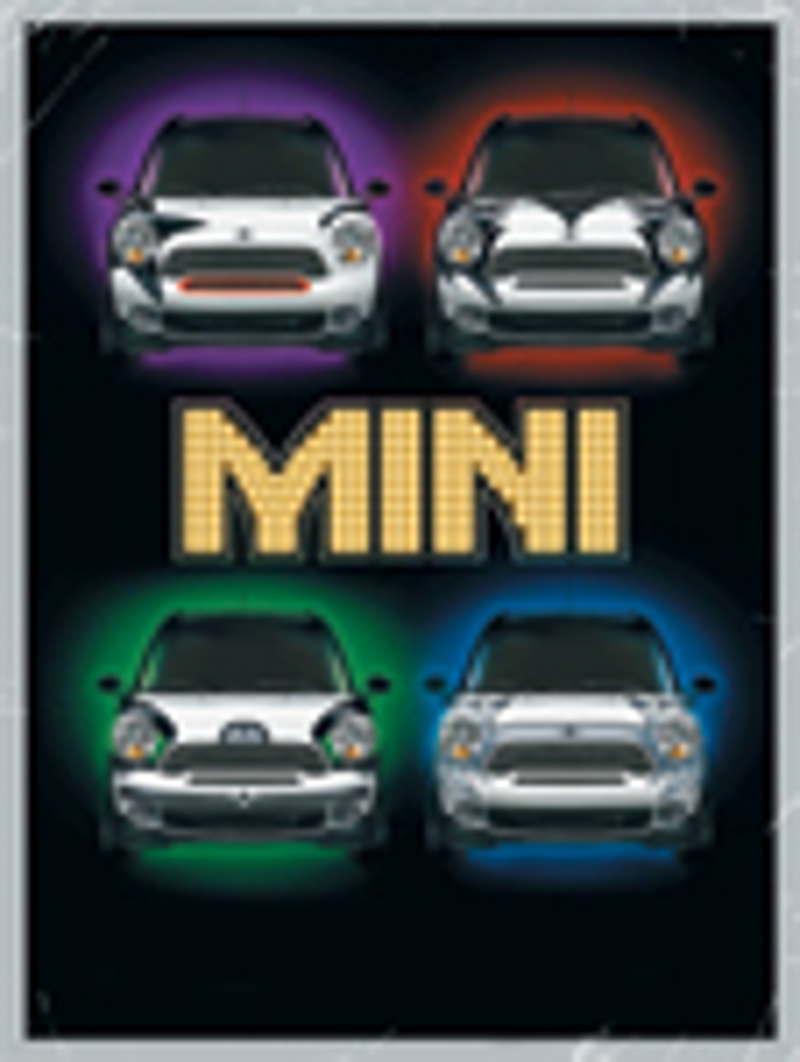 KISS, which just concluded its 2011 "Lost Cities" tour last month, is already working on its 2012-2013 "Monster" world tour which will take the band to numerous countries throughout Europe, South America and Asia. The first new album since 2009's "Sonic Boom," also called "Monster," is scheduled for release in January. The "KISSology IV" DVD is also scheduled for a January release. Furano points out that all new imagery is being developed that will further expand KISS' licensing efforts over the next several years.
KISS is also developing more extensive global merchandising initiatives with various partners that could be considered unlikely on the one hand, but among the most innovative deals in the licensing industry on the other.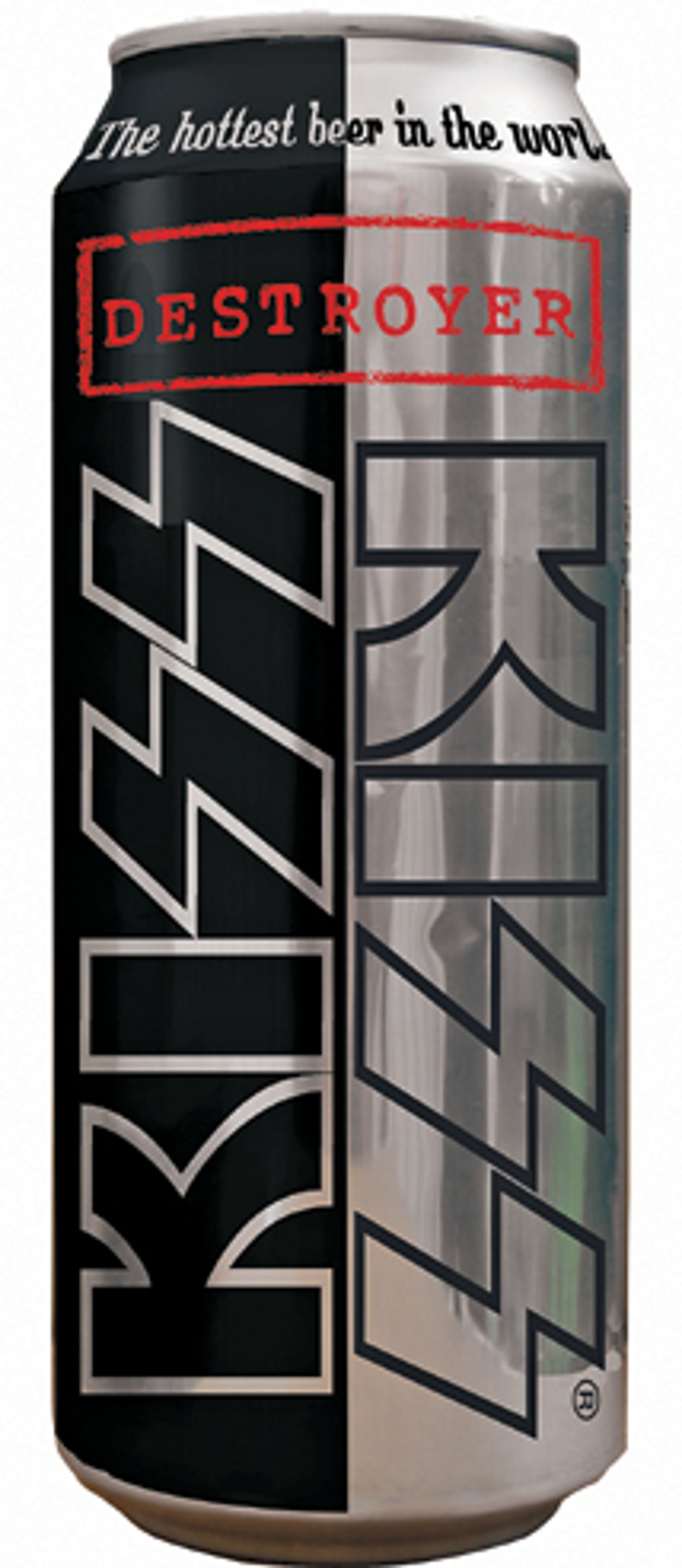 Consider the breadth and scope of KISS' new licensing initiatives that are in various stages of development:
KISS and Hello Kitty

–KISS recently announced a partnership with another iconic brand, Hello Kitty, which will further expand the merchandising efforts of both properties. Furano says the new partnership, which will bring co-branded merchandise to 250 countries, will be heavily promoted during Brand Licensing Europe, Oct. 18-20, in London, and hit retail in the second half of 2012.

KISS, Archie Comics and IDW Publishing

–The "Archie Meets KISS" four-part series will debut in November, while IDW plans to launch a new KISS comic book series in 2012.

KISS and Round 2

–In celebration of the 35th anniversary of the "Destroyer" album, KISS signed a deal with Round 2 to create model figures of the band's characters as they appeared on the 1976 album cover art.

KISS and Rubie's

–Set to hit retail for this Halloween, Rubie's has created KISS-themed costumes, masks, wigs and accessories for adults and children.

KISS and Monster Mini Golf

–Scheduled to open in November in Las Vegas, the mini indoor glow-in-the-dark golf course will feature animated KISS monster props at each hole, music, themed party rooms and a gift shop.

KISS and Eternal Image

–Following its deal for the KISS coffin, Eternal Image recently announced the KISS cremation urn featuring color images of the band and its flame logo.

KISS and Graphic Armor

–The newest line of KISS Kondoms go beyond the box and wrapper, featuring Simmons' tongue extending the length of the latex condom in the first FDA-approved Picture Condoms. A "Studded Paul" condom featuring Stanley is also being developed.

KISS and Mini

–Four customized KISS Mini Countryman cars, featuring mirror caps autographed by the band, were auctioned in June with part of the proceeds donated to UNICEF. In addition, Mini will sell exclusive vehicle wraps that resemble the actual car designs.

KISS and Spirit Halloween

–Retailer Spirit Halloween will feature an exclusive KISS end cap display this fall promoting the band's Halloween products.

KISS and Carnival

–The first themed KISS Kruise on the Carnival Destiny sets sail in October from Miami to Nassau, Bahamas, featuring a KISS show and various other activities.

KISS and WMS

–WMS is creating new KISS branded slot machines.

KISS and Grab Games

–The KISS virtual game is currently being developed.
In addition to all the licensing programs, Simmons and Stanley have also leveraged various co-branding and promotional partnerships including Dr. Pepper, Cannon, VISA and 7-Eleven, as well as lottery in Sweden and lottery programs currently in five U.S. states.
According to Simmons, KISS recently signed a deal with The HUB network for a new animated kids show that will further extend the band's audience.
And then there are various individual interests. For example, Simmons stars in the A&E network's reality show, "Family Jewels," which just completed its sixth season. Stanley is an accomplished artist, who has held numerous art exhibitions and has turned his passion into a thriving business.
The list of licensing programs and partnerships will only get bigger, according to Furano, identifying categories for expansion that include food and beverage, spirits, sporting goods and fashion apparel for juniors and kids.
"There are no boundaries for KISS licensing, and there are plans to develop and expand KISS sports line, KISS girls (from stilettos to make up, panties, scarfs and accessories), KISS Pandas and several KISS Kids programs," says Furano.
"Other bands don't want merchandising to overshadow its music, but with KISS it's an integral part and the heart of what's different," Furano adds.
With a new album, new world tour and a plethora of new licensed products and partnerships, the iconic KISS brand will continue to rock on over the next several years as it approaches its 40th anniversary and reinforces its position as one of hottest and most influential entertainment properties in global licensing.
Subscribe and receive the latest news from the industry.
Join 62,000+ members. Yes, it's completely free.
You May Also Like
Loading..