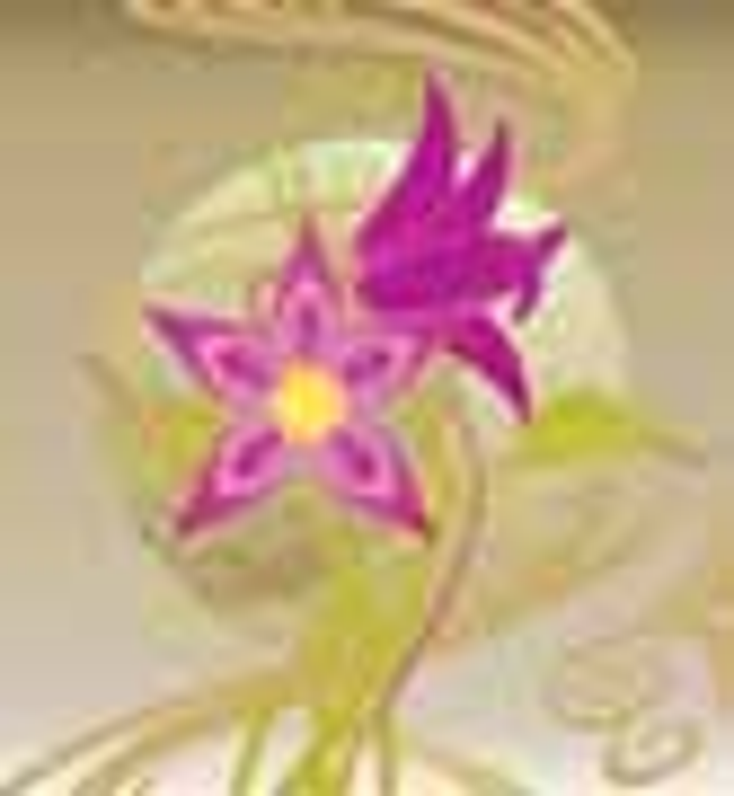 ]>"Think Global. Act Local." That's the mantra of many licensing-based organizations--from entertainment to fashion to publishing--which continue to seek opportunities in territories outside the U.S.
Indeed, the world is a smaller place. In part, it's thanks to the Internet, which has fostered ongoing communication, no matter the time of day, with companies inside and outside the U.S. But "globalization" and "multinationalism" are not new buzzwords for many of today's businesses. Over the last 10 years, many companies have spent time and monies to create global network efficiencies, either opening and operating their own offices or hiring local representatives to act on their behalf. To achieve global brand recognition (and, of course, profits), you must understand regional and local consumer preferences and tastes, as well as cultural differences.For its January 2003 report, "Global Mega Brand Franchises: Extending Brands Within a Global Marketplace," ACNielsen researched more than 200
consumer packaged goods (CPG) brands from more than 50 global manufacturers. The study aimed to answer the following questions: How powerful is a brand name? Is it strong enough to cross borders? To cross oceans? To cross categories? Is a brand name strong enough to sell a related product or even sell an unrelated product? To be classified as a "global mega brand franchise," ACNielsen's criteria were: a) A brand had to have products that were marketed under the same brand name in at least three different categories (based on ACNielsen's category definitions); and b) A brand had to meet the latter criteria in at least three of the five geographical regions. In addition, the brand had to be sold in at least 15 of the 50 countries studied. (See chart for a list of food, beverage, and confectionery global mega brands.)
Two of the commonalities of these global mega brands in the study findings were: Most of the brand franchises first began their expansion at "home," and some manufacturers have used different brand names when expanding into new regions. Yet exporting "American" brands, names, icons, and entertainment is only one part of the global licensing equation. Today's licensors and licensing agents have imported successful properties from countries outside U.S. borders. One need only consider the successes of Pokémon and MegaMan NT Warrior (both from Japan), Harry Potter (UK), and The Wiggles (Australia), to mention a few. To do such, licensors and licensing agents need to keep their ears to the international ground for properties to watch.
License
! spent some time talking with licensing industry executives about how they effectively work in the international marketplace, particularly retail strategies; the key differences in working with retailers in the U.S. and international retailers; what's hot and what's not in territories outside the U.S.; and what regions are considered emerging markets in coming years. RETAIL STATEThe sentiments of many licensing industry executives about the retail climate both here in the U.S. and abroad are the same: tough, competitive, shrinking. Says Hal Worsham, senior vice president of global licensing, Everlast Worldwide Inc., "This has been said a million times, but the consolidation of retailers continues to provide challenges. There are fewer retailer groups to sell, so the competition is even fiercer at those that remain. But if you have a good, unique product to offer any market, there are fine growth opportunities."
Michael S. Stone, co-chairman, The Beanstalk Group, concurs. "The current retail climate in Europe and Asia is quickly becoming as competitive as the U.S., with more and more off-price retailers entering the market." Further, he believes, "Like the U.S., consumers are changing their shopping patterns and spending more at general merchandise/grocery retailers." But that hasn't stopped The Beanstalk Group from expanding the mary-kateandashley brand, for example, internationally.
"Wal-Mart was selected and launched the program in the U.S. in early 2000 with nine core categories targeted at 'tween girls. Based on the success of the Wal-Mart U.S. program, Beanstalk has coordinated international expansion," Stone explains. The mary-kateandashley brand now features more than 2,500 skus in more than 50 categories including fashion apparel, accessories, footwear, home décor, cosmetics, fragrances, liquid hair products, fashion dolls and accessories, television programs, videos/DVDs, books, and music. Through a strategy of controlled distribution country by country, the brand is available at 2,800 Wal-Mart U.S. stores, as well as at Wal-Mart and Shoppers Drug Mart in Canada; ASDA, Littlewoods catalog, and Boots in the UK; Target in Australia; Suburbia in Mexico; The Warehouse in New Zealand; Auchan in France; Wal-Mart and Otto Versand catalog in Germany; and Seiyu in Japan. (To meet the needs of Beanstalk's European clients, The Beanstalk Group UK was founded in London to serve as the hub of European operations, executing territory-specific programs on a country-by-country, regional or pan-European basis.)
According to Stone, Beanstalk and Dualstar Entertainment (representatives for twins Mary-Kate and Ashley Olsen) execute countless promotions around the world for the brand. This month in Germany, a Glamour Tour event at Wal-Mart offers customers the chance to work with a hairstylist and makeup artist, try on a mary-kateandashley outfit, and then have their picture taken by a professional photographer. In addition, German girls' magazine
Yam
promoted the event and may include some of the photos in future issues. "When working with retailers outside the U.S., it is important to understand the nuances of local tastes and customer expectations. Although the design of the mary-kateandashley brand is interpreted from the latest trends from around the world, and not just U.S. trends, adapting the product to a particular country still requires adjustments," says Stone.
Further to the retail outlook for the mary-kateandashley brand specifically, Stone says the brand continues to grow in France, and growth markets for the brand are China, India, Turkey, Korea, and further expansion in Japan. "Hypermarkets are gaining market share, and the mary-kateandashley brand partnership with leading hypermarket retailer Auchan continues to be strong. The brand now is expanding into specialty chains with such products as fashion accessories and health and beauty, as well as mail-order retailers," continues Stone.
Hypermarkets are key players in Brazil, as well, according to David Diesendruck, president of licensing agency Redibra Solutions. Asked about the retail climate in Brazil, Diesendruck says, "Direct-to-retail is strong and growing mostly with apparel retailers. Retail is consolidating and demanding more from licensors and agents. Licensors must be ready to commit for point-of-purchase and promotional dollars." He cites top retailers in apparel such as C&A, Riachuelo, Renner (JCPenney), and Pernambucanas. For mass, he says Lojas Americanas is doing well, and hypermarket retailers Extra, Carrefour, and Wal-Mart are performing. In terms of properties that are performing well in Brazil, Diesendruck cites
SpongeBob SquarePants, Spider-Man
, Hello Kitty,
Powerpuff Girls,
Barbie, and
The Simpsons
in the character/entertainment set, and Puma and Converse All Star in the lifestyle set.
Other countries have adopted direct-to-retail strategies and shop-in-shop concepts, believes Everlast's Worsham. Meanwhile, Rita Rubin, senior vice president, international licensing, United Media, speaks of the company's successful Snoopy Town Shops in Japan. "Our Snoopy Town Shops continue to grow in numbers without negatively affecting our program throughout that country."
"The current retail climate internationally continues to be challenging," says Maura Regan, vice president, international licensing and new business development, international television distribution division of Sesame Workshop. "Retail sales are soft, and there is much competition for limited shelf space. We do, however, see growth opportunities for
Sesame Street
as we develop programs that are retail specific and provide turnkey marketing and promotional opportunities."
Further, adds Regan, "Sesame Workshop products that might work in one country will not work in another due to pricing, design, or general style of product. In some instances, the retail landscape may not be as diverse as the U.S. or distribution may not be as established. With regard to
Sesame Street
specifically, the challenge is while we are a global brand, we also are very local and have local adaptations with their own logos and, in many cases, different characters. This presents challenges in working with one retailer or licensee that has pan-European distribution, for example."
For the Andy Warhol Foundation, The Beanstalk Group and the foundation partnered with Puchibag to create a line of dog carriers that will be available in the U.S., Canada, London, Japan, Russia, and Germany, according to Beanstalk Co-Chairman Seth M. Siegel. Retailers such as Saks Inc., Bloomingdale's in the U.S., and Harrods and Galeries Lafayette internationally will offer the bags, which are available in a variety of styles and feature Warhol imagery such as camouflage, Elvis Presley, and Marilyn Monroe. In addition, Beanstalk brokered a deal with Vancouver-based specialty retailer Bang-On for Warhol heat transfers to be applied to T-shirts. "The Bang-On retail concept allows customers to design their own fashion tops by choosing images to be heat-transferred onto T-shirts in the color and style of their choice," says Siegel. Warhol images currently are available at Bang-On boutiques in New York, San Francisco, Zurich, and Mexico.
MARKET DEVELOPMENT
The common verdict in regard to territories outside the U.S. targeted for growth territories hinged on Latin America, India, and new free markets such as China and Eastern Europe. Smaller but meaningful territories such as Turkey, Israel, and Korea rate a mention, while North America is still regarded as the strongest market. "Like the U.S., in order to have a successful licensing program, the property must have exposure, whether TV, publishing, or other media," believes United Media's Rubin.
Like in the U.S., the broadcast situation can be tough. "As many industry leaders would admit, children's programming time slots continue to decrease," says Sesame Workshop's Regan. "In addition, the marketplace is quite saturated. Another challenge is securing financing for a global market with locally relevant content. It's a delicate balance, but the good news is that broadcasters still recognize there is a great need for highly engaging educational programs and will dedicate the time slots, albeit limited, for them." Redibra's Diesendruck agrees, "Cable TV has limited penetration in most markets. Open TV is a must for a licensing program."
Even so, companies continue to forge ahead in licensing and identifying territories for growth. Sesame Workshop's Regan reveals, "We are finalizing negotiations in both India and China and are confident these markets will provide long-term growth opportunities for
Sesame Street.
We also are actively engaged in business in Russia and believe Russia and Poland will provide significant opportunities for us over the next five years."
For United Media's Rubin, "We have been building a program in China for the last six years and have had exponential growth. It is still a relatively new licensing territory and offers great growth opportunities as the second-tier cities develop their infrastructures." In addition, she continues, "While we've had our Peanuts comic strip syndicated in India for many years, we have not pursued a fuller licensing program because of the difficult retail environment and the lack of national infrastructure. We intend to start researching the potential of licensing in India in early 2005."
Everlast is placing heavy emphasis on developing its Asian business, with the highest concentration in China. "China is perfectly situated to adopt Western brands because those consumers are very brand conscious," says Worsham. In addition, Everlast is "considering licensing in Argentina, as we believe the market is recovering to the point at which consumers will be buying more branded products."
NATIONAL VS. INTERNATIONAL
Quizzed about what sets international apart from national in terms of licensing, merchandising, and other retail strategies, United Media's Rubin says, "International licensing is based upon local cultural tastes, traditions, and customs. What works in one country, whether it be colors, packaging, advertising campaigns, does not necessarily work in another." Further, she continues, "It takes more resources to put together programs internationally due to increased legal requirements for registrations and defense of copyright and trademarks. There are cross-country opportunities in some regions, but most of the time each of the collateral materials has to be localized for language and other cultural distinctions."
Asked what sets some of the Brazilian licensing strategies apart from some of those implemented in the U.S., Redibra's Diesendruck replies, "Flexibility to work under different market conditions and cultures; long-term thinking; personal relationships are more important in Brazil than the U.S.; and more intuitive than scientific decisions due to the lack of reliable information and technology at retail to track sales results."
For Everlast, the difference is in its brand positioning. Explains Worsham, "In the U.S., Everlast is positioned as a moderate to upper moderate brand. However, outside the U.S., our brand image is high end. We like to keep this same imagery in all non-U.S. countries for consistency. Everlast product can be found outside the U.S. at tony stores such as Collette and Galeries Lafayette in France, and at similar stores globally."
But, he explains, this distinction "requires that our product approvals and quality control are at the highest levels. We really listen to what our international licensees say, as they are experts in their own territorial markets. This is our method of working 'locally' to meet local demand."
Subscribe and receive the latest news from the industry.
Join 62,000+ members. Yes, it's completely free.
You May Also Like
Loading..